Sponsored Editorial
Singapore's most iconic brew receives a makeover, invites the public to cast their vote and throws the Unofficial Official Party of SG50!
On our nation's golden jubilee year and to celebrate the 50th year since Tiger Beer released its first can to the world, Tiger Beer has lined up a slew of events and activities to commemorate this milestone in the nation's history. To uncage the nation from the usual celebrations, Singapore's Unofficial Official favourite local beer will present a fresh take on how National Day is celebrated, by throwing its own epic National Day party!
Since it's going to be an epic party and a party for YOU people, Singaporeans can now vote for what you would like to see at the party – the wackier the better!
Eschewing the typical SG50 festivities in favour of something fresh, unique and original, party-goers can look forward to party elements taht are recognisably Singaporean and reminiscent of the annual National Day Parade, yet completely unexpected – true to Tiger Beer's brand philosophy. Imagine a parade flypast done by aerial drones, trishaw massage chairs, beanbags for relaxation that look like giant 'chope' tissue packets, or even a chili-crab fountain! The possibilities are endless.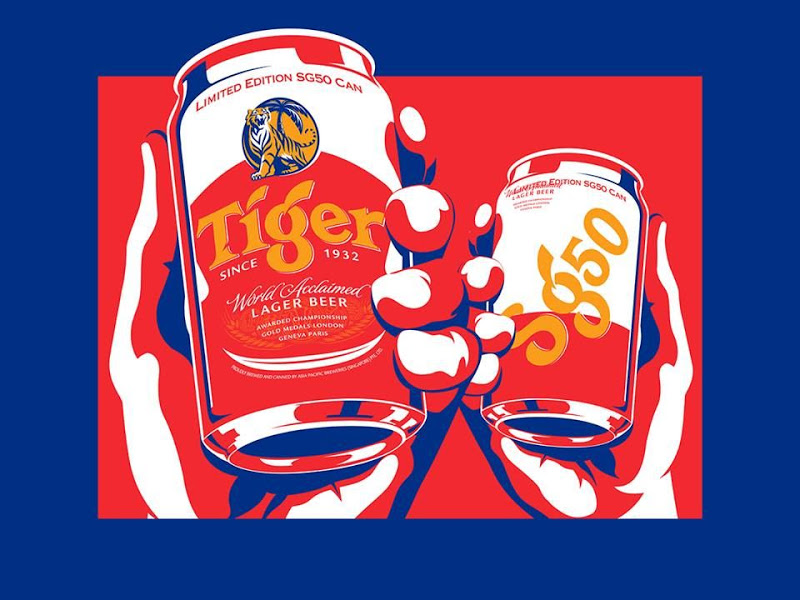 Voting period for the Unofficial Official party of SG50 starts now! Those above the age of 18 can cast their votes at two mobile polling stations located at Knightsbridge on 4 July and One Raffles Place on 9 July, as well as online via the microsite at tigerbeer.com.sg. Every vote counts and will directly influence what makes up the party that Tiger Beer will be throwing for Singapore. Tickets to the party cannot be purchased, but only those who participate in the voting process will stand a chance to win tickets to the most coveted party of the year.
Voting will close on 19 July and those eligible to win tickets will be notified. Party-goers will then see the winning highlights appear at the party.
The climax of the party will come with the appearance of a surprise international music act. The identity of the celebrated British alternative band will be revealed shortly. The party will be held at the newly-refurbished Capitol Theatre, itself a beloved Singapore icon and the grande dame of the city's cultural heritage, and will be the first event of this scale to be held at the landmark location. Given the Capitol Theatre's longstanding legacy for entertainment in Singapore, it is the fitting venue of choice.
http://www.youtube.com/watch?v=7k_uf8aqrw0
To round off the celebrations, Tiger Beer's iconic blue and silver packaging will also receive a patriotic SG50 makeover, with the release of limited-edition red and white livery on all its cans, pints and bottles.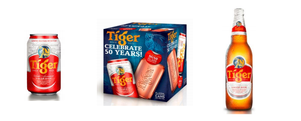 The 15-can (330ml) take-home packs with the limited-edition red and white SG50 livery will retail at the recommended price of S$35 from 22 June 2015 at all major supermarkets and hypermarkets, whilst stocks last. Additionally, these commemorative packs will come with a collectible SG50 glassware included, available in four different colours.
To add to the festivities, consumers who spend $50 on Tiger Beer at participating bars, clubs and restaurants will get a limited edition SG50 Tiger t-shirt.
With purchase of the Tiger Beer SG50 commemorative bottles (633ml) at hawker centres and coffee shops, consumers are advised to look out for special crown-liners bearing "$2015" and "SG50" to win $2015 and $50 respectively. Furthermore, collecting 15 crown liners bearing the image of a mug will entitle consumers to an exclusive Tiger SG50 Mug.