When it comes to chocolate, the more creative and wilder it can be, the better. TREETOBAR seems to have understood the assignment perfectly when chocolatier Amy and her business partner CEO, Byeong-hyun Kim, created its signature, White and Milk Chocolate Salami.
Far from being savoury and meaty, this sweet chocolate salami is a delightful play of senses – sight and taste.
Creating the Signature: Chocolate Salami
TREETOBAR Milk and White Chocolate Salami is a creative expression of Amy who has been making chocolate since 2009.
The inspiration came from famous Italian smoked sausages, salami. One who would expect savoury flavours will be pleasantly surprised by the sweet, crunchy and soft chewy texture at the first bite.
To make it is a labour of love. Each Chocolate Salami is carefully handcrafted by artisanal chocolatiers, who take great care of the process from start to finish.
TREETOBAR creates its own flavourful beantobar crepes, made with only two ingredients (the finest Ecuadorian cacao beans and Paraguayan organic unrefined sugar) that are used in all of its chocolate confections.
The crepes are then used to make silky smooth chocolate. It is then tempered, before premium nuts and dried fruit are added to form a chocolate dough that is kneaded well before being moulded, rolled and nestled into their beautiful packages.
Beauty in Every Slice: Deliciousness in Every Bite
The Chocolate Salami is truly a delight of taste and presentation.
When sliced and served on a platter, it presents a visual treat for guests. Best served with tea or as an after-dinner palate cleanser.
TREETOBAR: Gifts for Any Occasion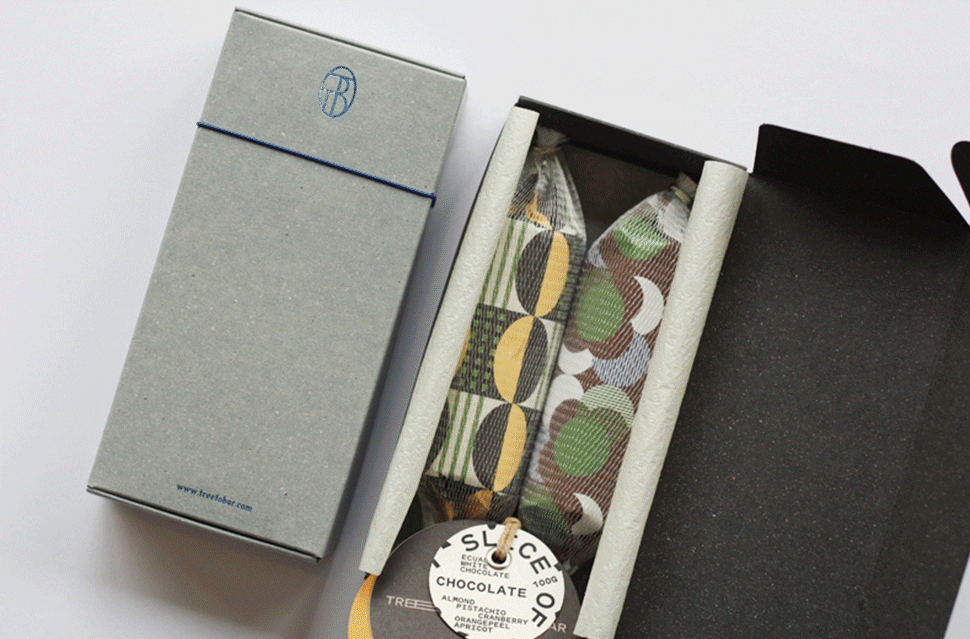 It is truly a testament of the founder's commitment to customers, when they make such beautiful packaging for its chocolate confections. We absolutely adore how the White and Milk Chocolate Set is wrapped in aesthetically designed wrappers that are modern and classy, then packed in an elegant box, ready to bring home.
It makes a perfect gift for any occasion – whether to visit a friend in their new home or to bring a little something for a Christmas or New Year's dinner (never come empty-handed!).
It can also make a wonderful appreciation gift for colleagues, clients, and staff. Nothing says thank you better than chocolate – a timeless gift loved by all.