With so many different options available in the market for you to choose from, selecting earbuds that can fit your daily lifestyle can be quite a tedious job as there are specific things that you need to look out for. Here are the things that I love about the new LG TONE Free T90 as it fits perfectly into my daily lifestyle.
Enhanced Audio Quality with Meridian Audio and Dolby Atmos
Be it listening to my favourite playlist on Spotify, catching up on the latest episode of Kdrama, or gaming on my mobile phone, good quality sound to me is very important as it enhances your overall entertainment experience.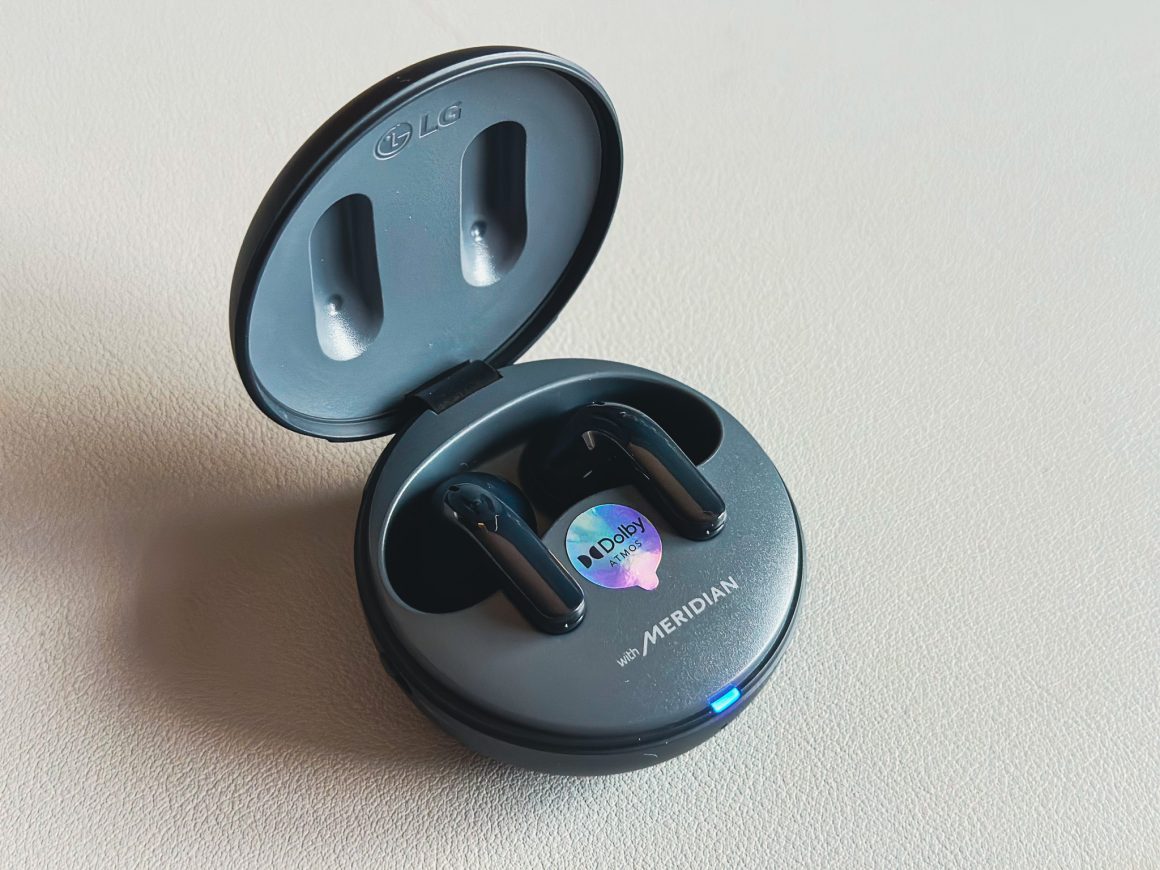 Designed to offer enhanced audio quality, the T90 earbuds feature Headphone Spatial Processing from LG's long-standing partner Meridian Audio to deliver a full and more natural soundstage for an immersive listening experience.
LG TONE Free T90 is also the world's first Dolby Atmos wireless earbuds with Dolby Head Tracking™ across all entertainment. It recalibrates the sound as you move your head to envelope you in a more natural sound experience, making you feel like you are in the centre of the scene. Imagine slaying monsters in the midst of an RPG game, or singing your lungs out at a concert in the comfort of your home.
The T90s are also the first wireless earbuds to come equipped with Dolby's audio virtualisers to expand spatial dimensionality for stereo-like performance.
Crisp Voice Quality for your Virtual Meetings and Voice Call
The T90s are now equipped with the Snapdragon Sound Technology Suite which provides robust connectivity, low latency and crisp voice quality. The upgraded Active Noise Cancellation helps to remove external noises more effectively through a new filter with a higher sampling rate and an advanced howling detection algorithm.
It is also capable of detecting and reducing ambient noise to minimal levels when I'm speaking through the Voice Pickup Unit to ensure the other parties can hear me loud and clear, especially when I need to do a presentation to my colleagues.
UVnano Charging Case
One exciting feature that I love about the TONE Free T90 is the UVnano charging case. This is very useful for me as I wear my earbuds when I hit the gym and most of the time, I'm dripping wet after my session. The ultraviolet light from the UVnano charging case can help to clear the earbuds and sterilise all parts of the ear gels. Together with the IPX4 rating that allows the T90s to withstand water droplets and sweat during my workout, it offers a holistic hygienic solution by reducing bacteria by up to 99.9*! What's more, the medical-grade hypoallergenic ear gels decrease the risk of skin irritation in the ear canal.
Connectivity and Battery life
Pairing and connecting the T90s with my phone and laptop is a breeze. After pairing for the first time, all you need to do is just remove the earbuds from the case and plug it into your ear and it will automatically connect to your devices! Also, a single charge can deliver up to 9 hours of playtime on the earbuds alone, and up to 29 hours with the charging case.
I've been using the T90s for a few weeks and it does provide much convenience to my daily lifestyle, and I strongly believe in LG's commitment to consistently providing innovative products and solutions for a better life.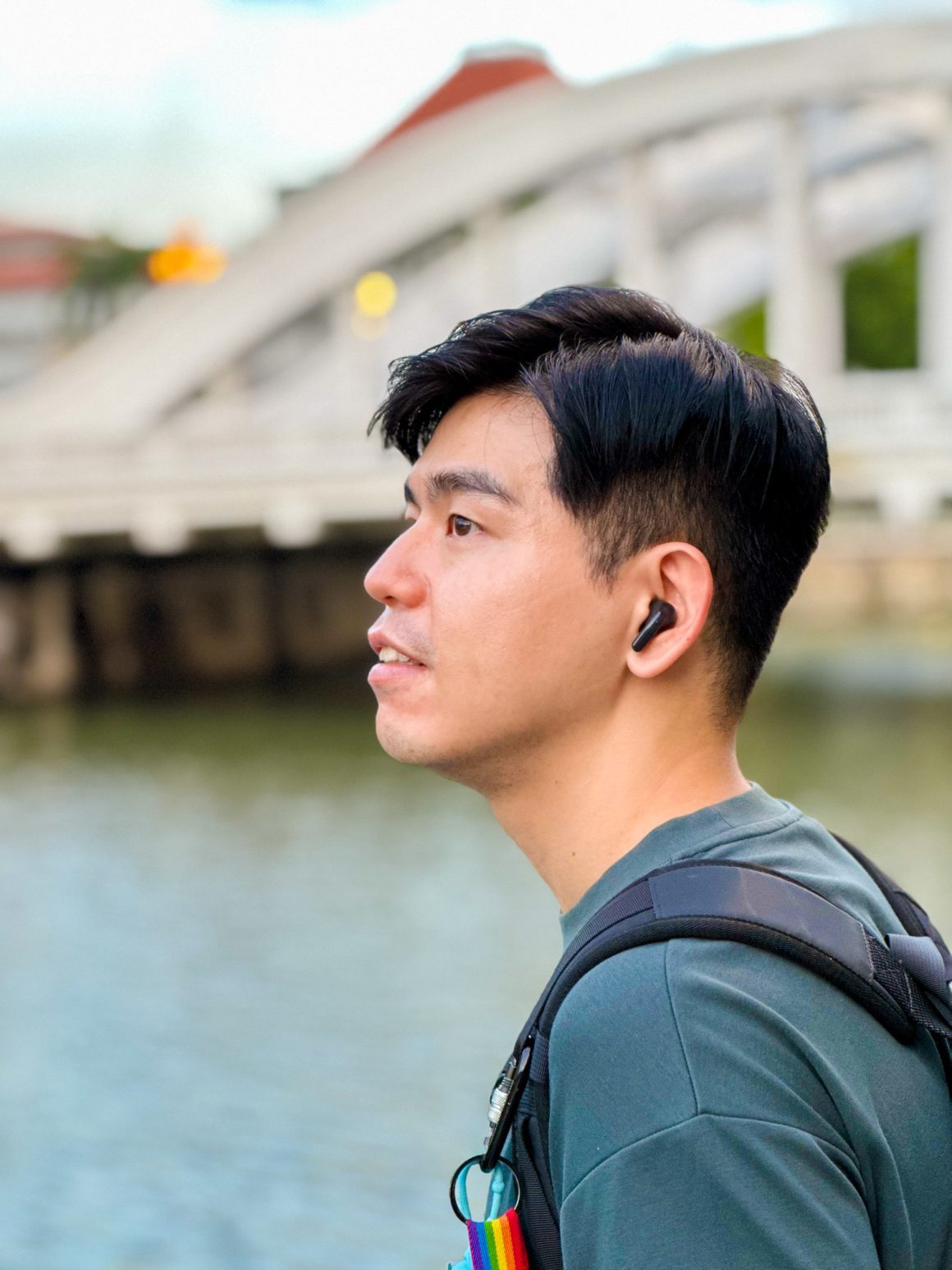 The 2022 LG TONE Free T90 is now available from S$329 at all LG official brand stores on KrisShop, Lazada, Shopee, as well as authorised retailers and distributors, including Audio House, Best Denki, ConnectIT, COURTS, Gain City, Goh Joo Hin, Harvey Norman, iStudio, Mega Discount Store, Parisilk, Stereo Electronics, Sprint-Cass and X Gear.
From 1 – 31 December 2022, get a pair of LG TONE Free T90 Earbuds at S$299 and S$100 Grocery e-Vouchers with any purchase of the LG StanbyME or selected 2022 OLED / QNED TVs.
*Detailed disclaimers relating to product features apply. Please refer here for more details.
The post is brought to you by LG Electronics (Singapore).