okok.. finally.. i'm back to my bloggin again.. too busy le.. haha..
hmmm.. it's been almost a month since i last blog.. so i shall do a summary of it..
today, went for our battalion anniversary celebration in the morning at vivocity.. we're having an movie session.. our camp booked a few of the screening halls and it cost $8000+ for everyone in our camp.. that's alot huh..
reached there at ard 9.45am and the movie starts at 11am… the movie me and my fren watched are "chuck and larry", its a m18 show and i was been asked to show my IC before entering lor.. does it mean i look young? LOL~!
after movie, went back home as no one is free for a walk.. so here i'm blogging lor..
btw, went for a overseas trip to penang for my cousin wedding..
it's really great to free yourself from the work in camp and give urself a nice break..
we took the night bus on tuesday and was back in singapore on tuesday morning..
below are some photos i took over there.. too lazy to type out wat we do over there.. cos it'll be a very long entry..
so, i'll let the pic do the work then.. hehe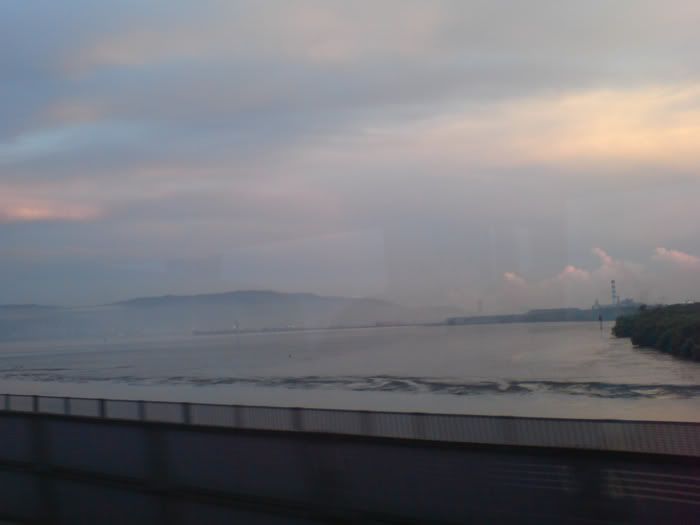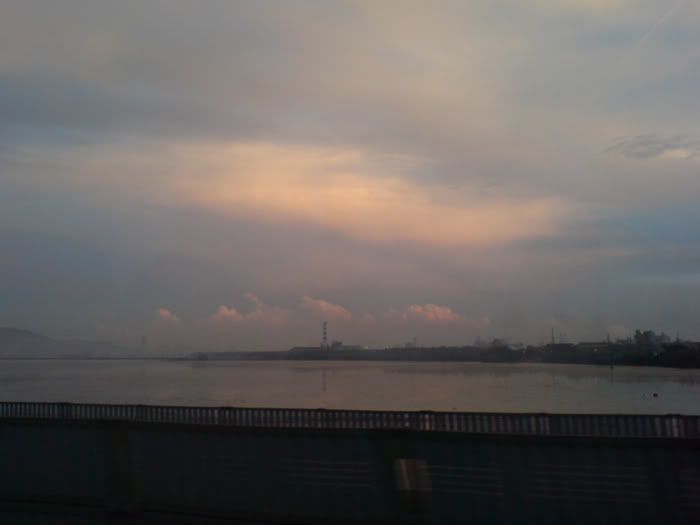 the scenery taken in the bus on the penang bridge..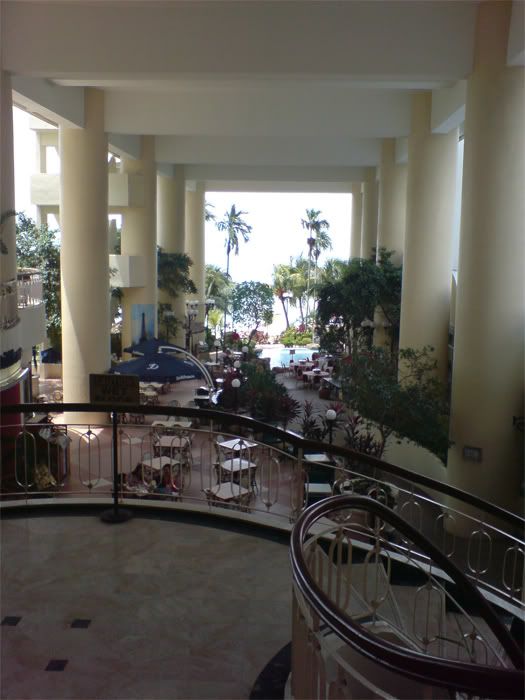 the lobby of Paradise hotel where my cousin will be holding their dinner.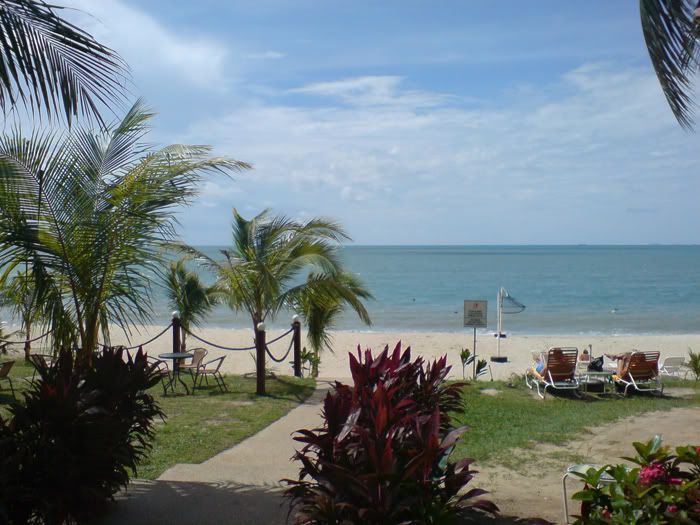 it's located along the beach.. very BA LI DAO feeling hor..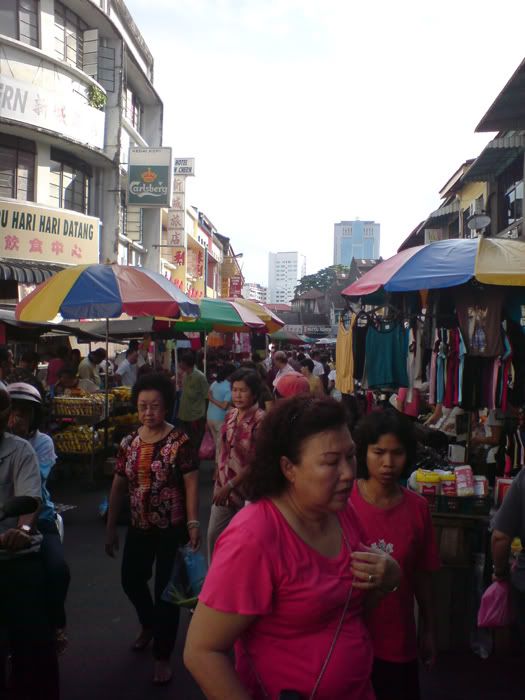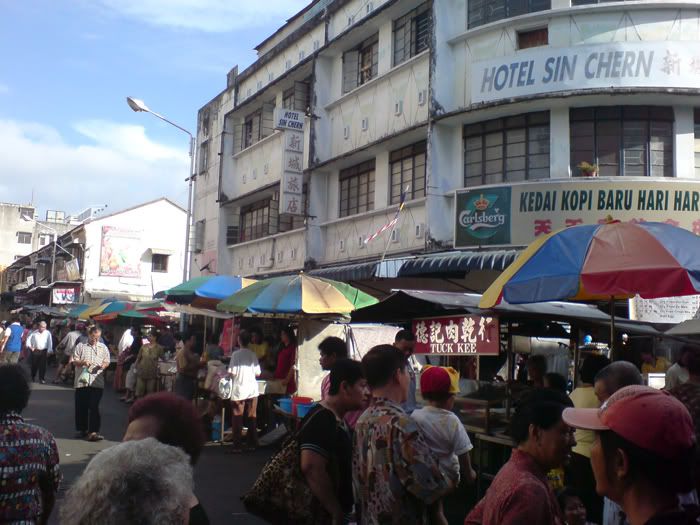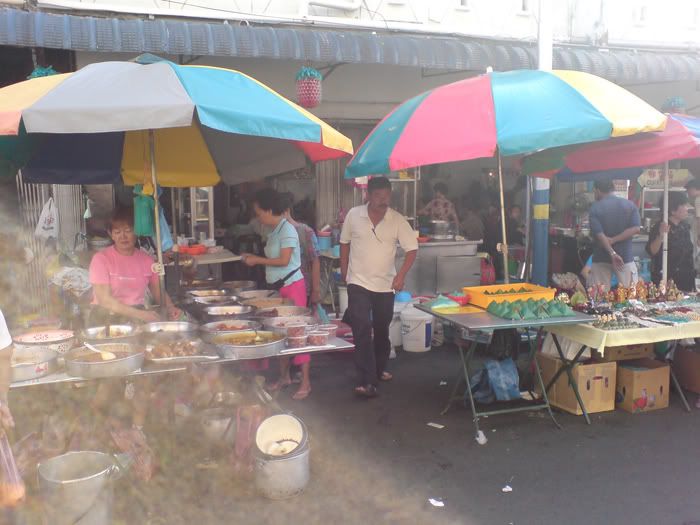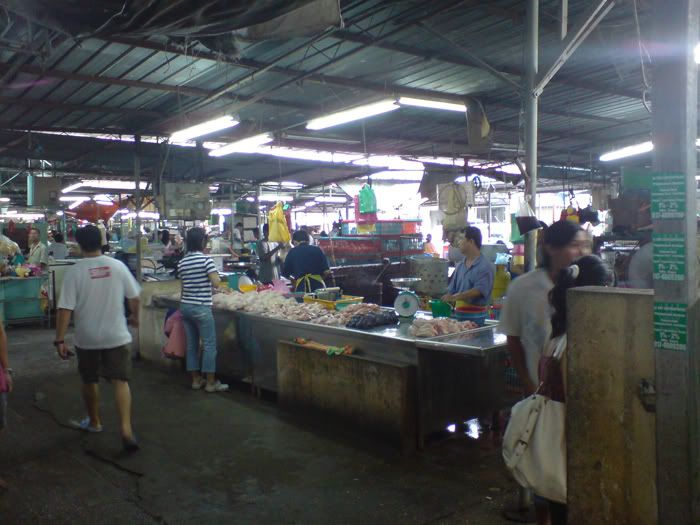 the market in penang.. abit diff in singapore.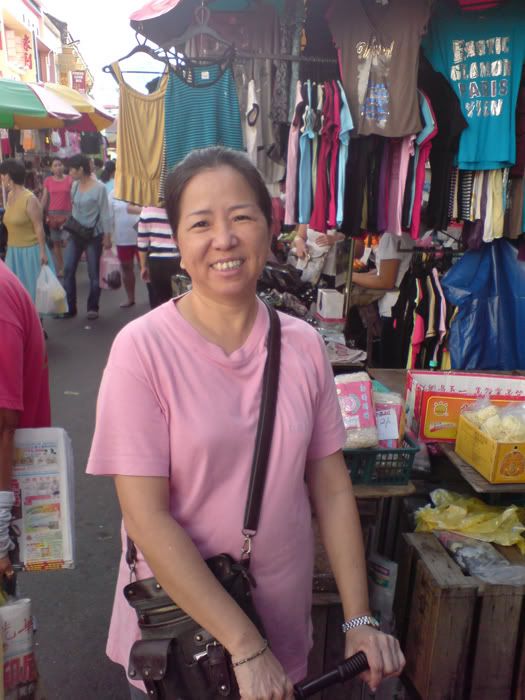 that's my mum haha..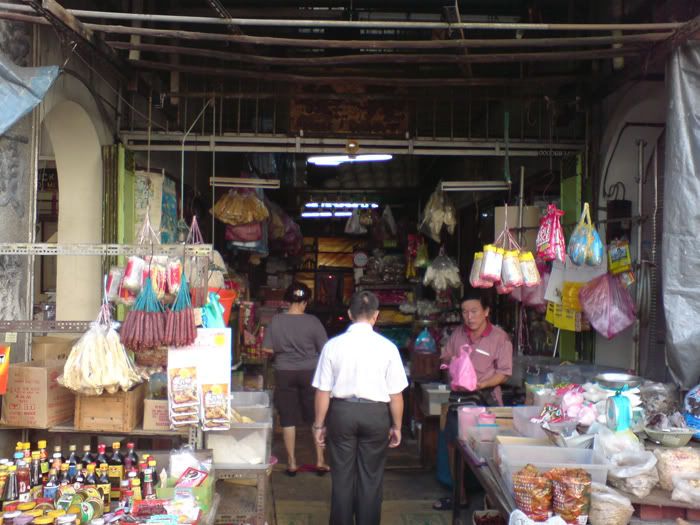 the grocery shop.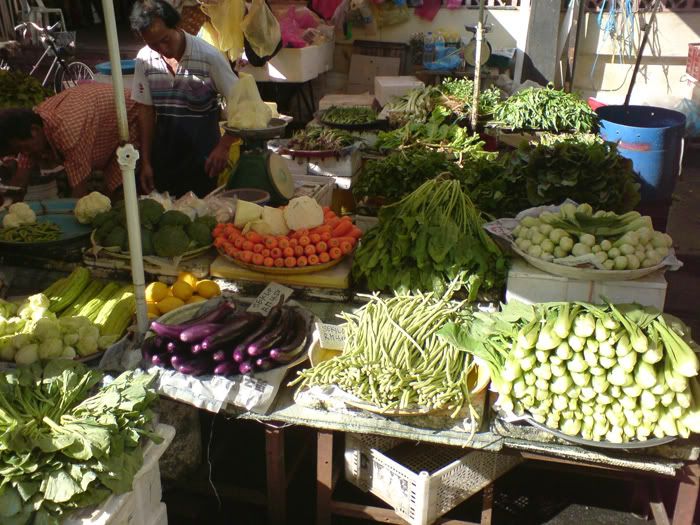 the vege stall..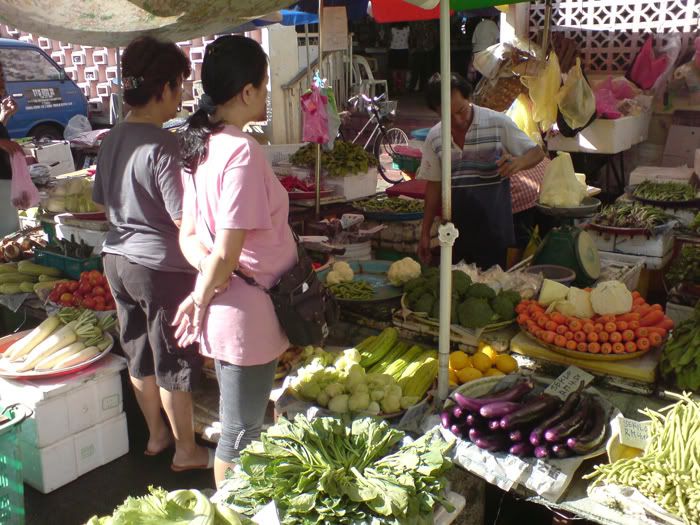 my aunt and my mum bargaining on prices..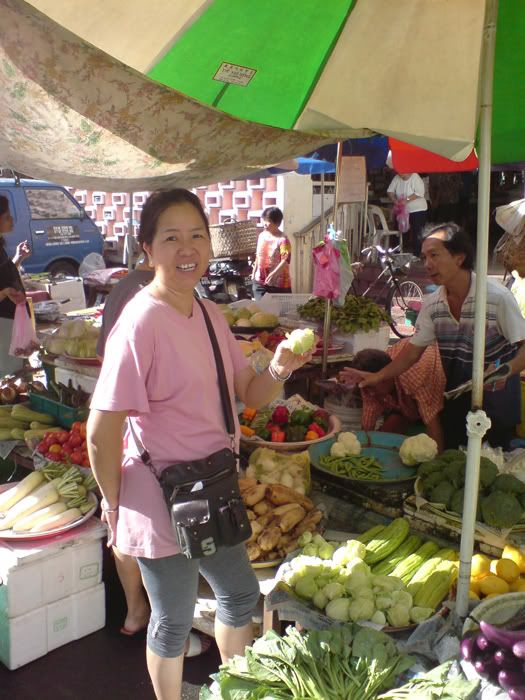 the mini cabbage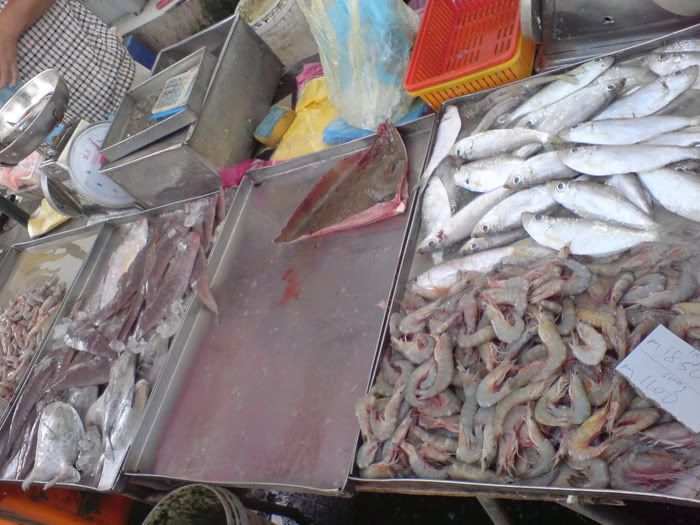 stall selling fish…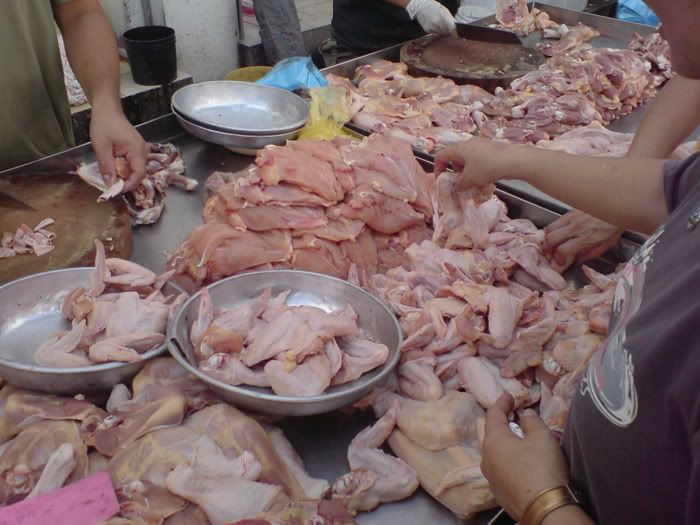 stall selling CHICKEN…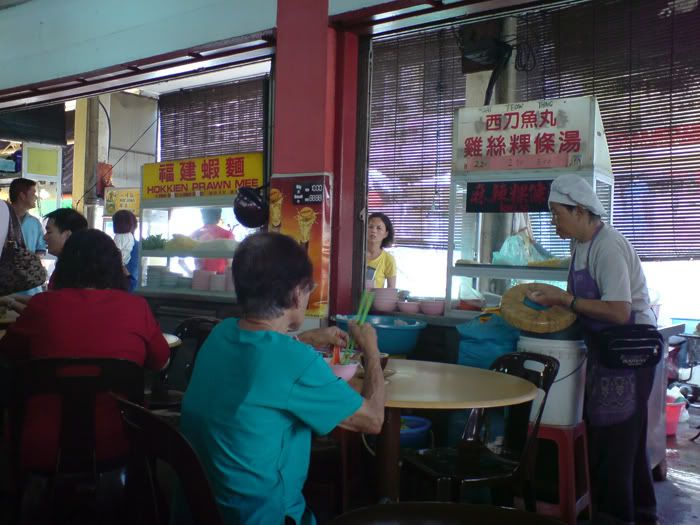 the coffee shop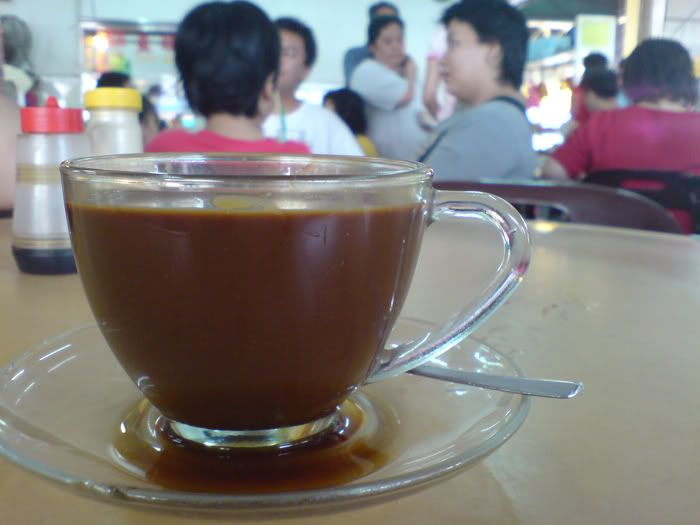 have a cuppa coffee?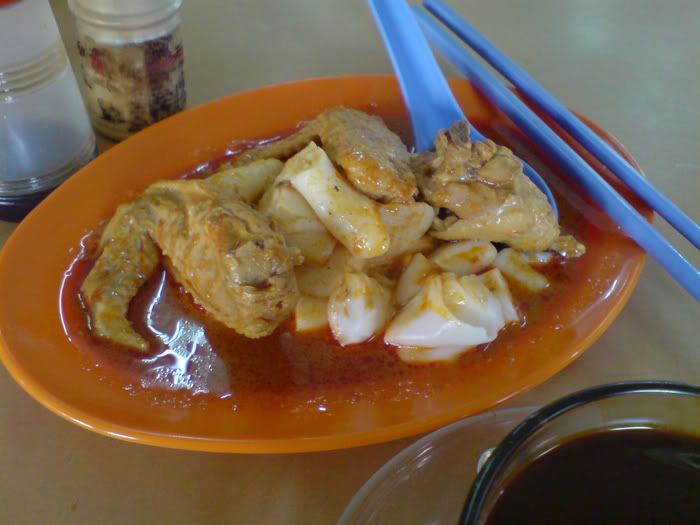 guess wat's this.. Curry Chee Cheong Fan
the 1st time i experience this.. there was professional pple doing make up and hairdo for you de lor.. the hotel reserve a room to do all this make up and stuff.. machiam like artisit doing make up in hotel… haha..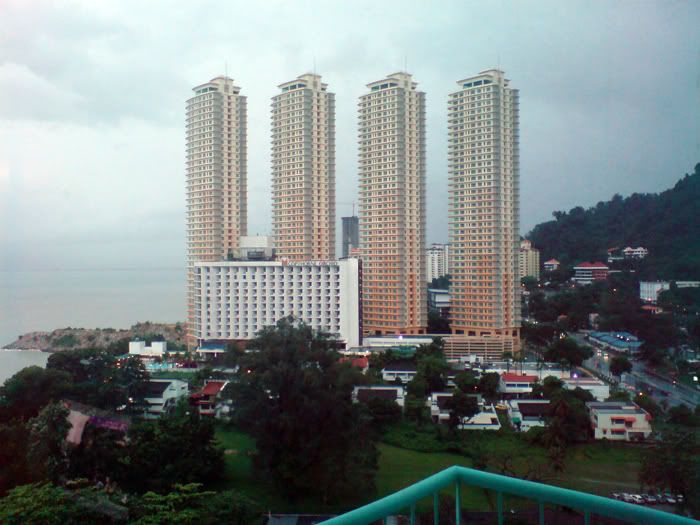 the view outside the hotel room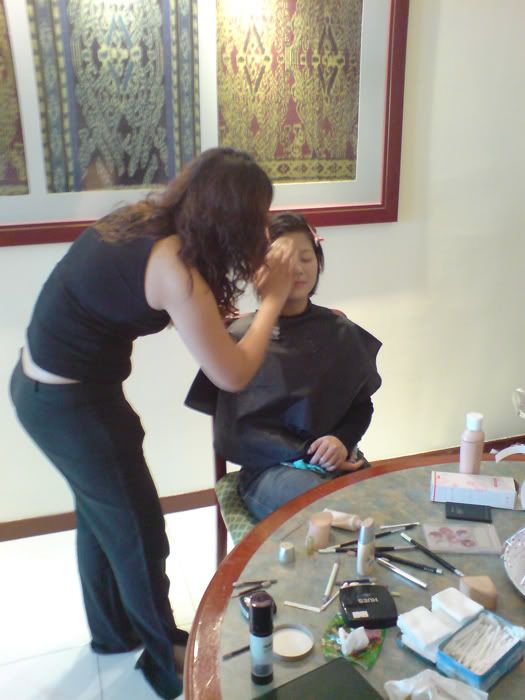 professional make up artisit..

my mum last min touch up LOL!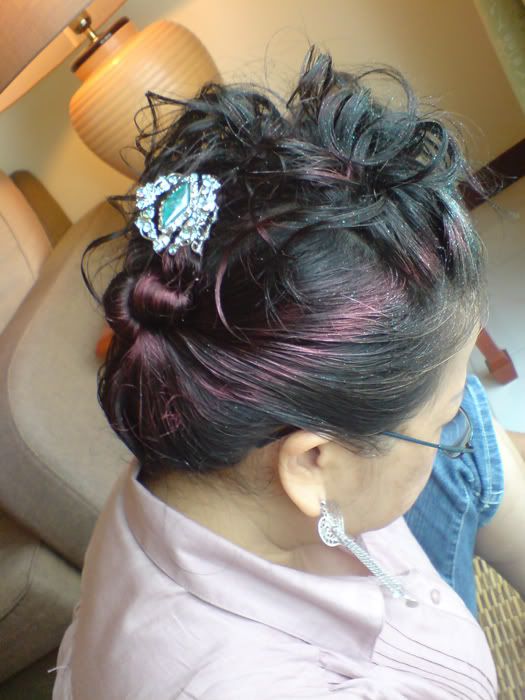 my mum hairdo.. got spray colour and glitter de wor….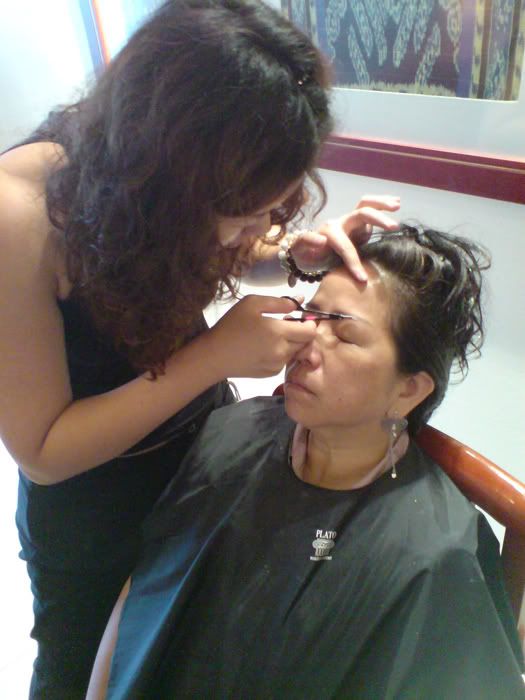 make up for my mum…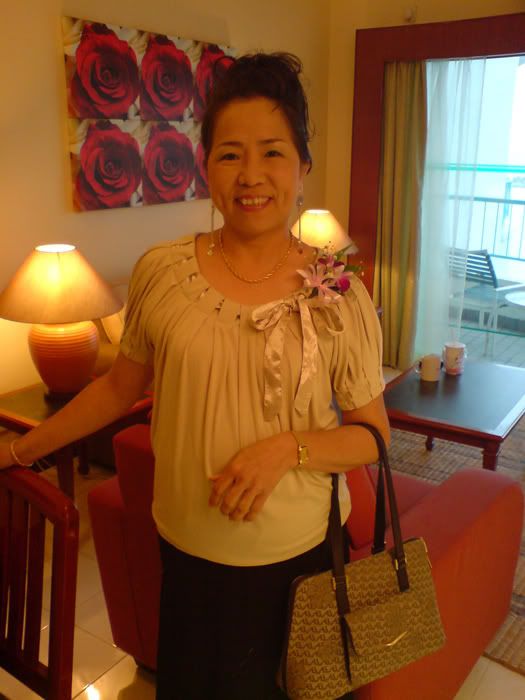 TADA~! DOne~! hahaha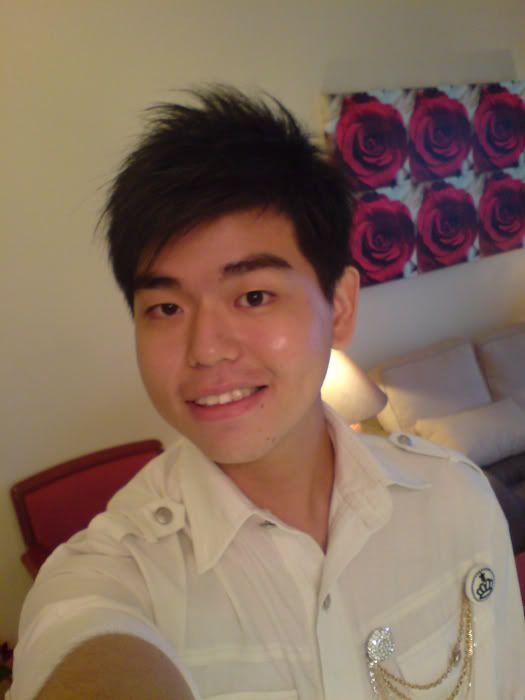 that's me hehe…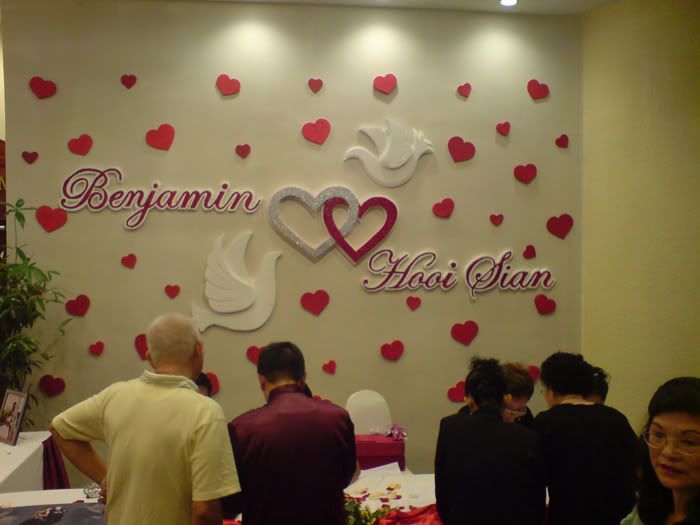 the reception decor..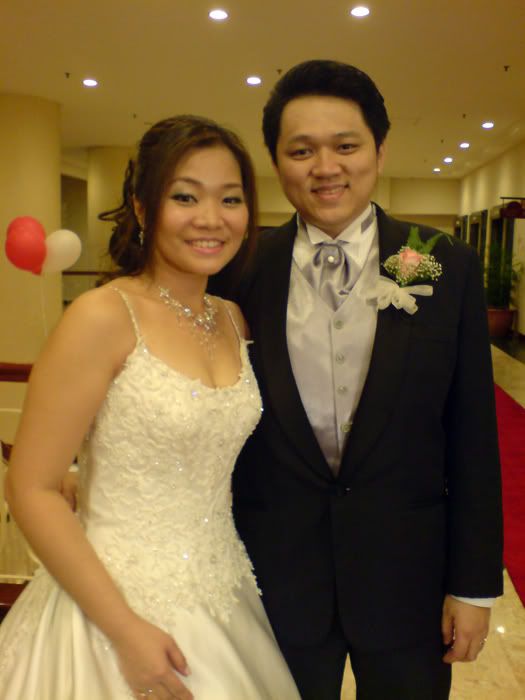 the wedding couple =)
Now .. Back to the wedding in singapore..
These are all the decors at my cousin house.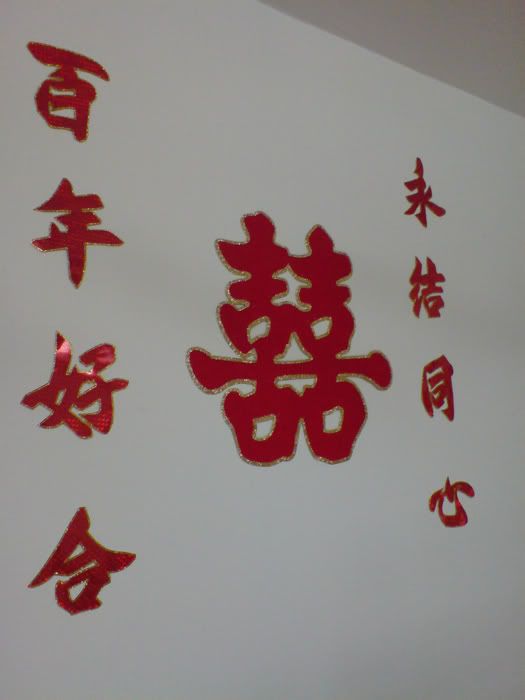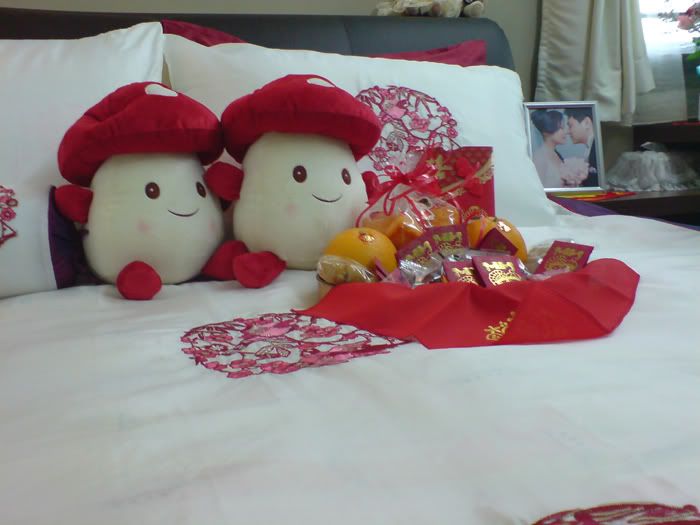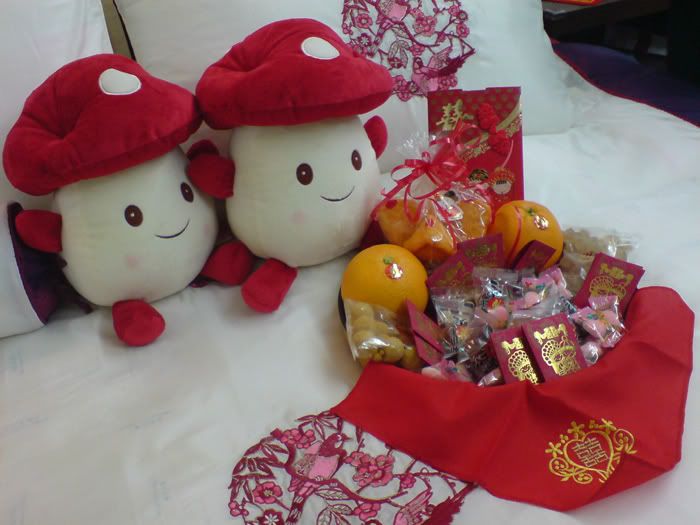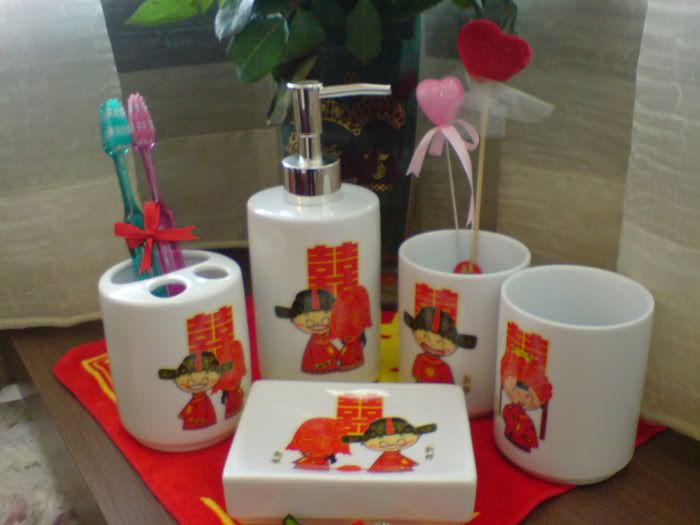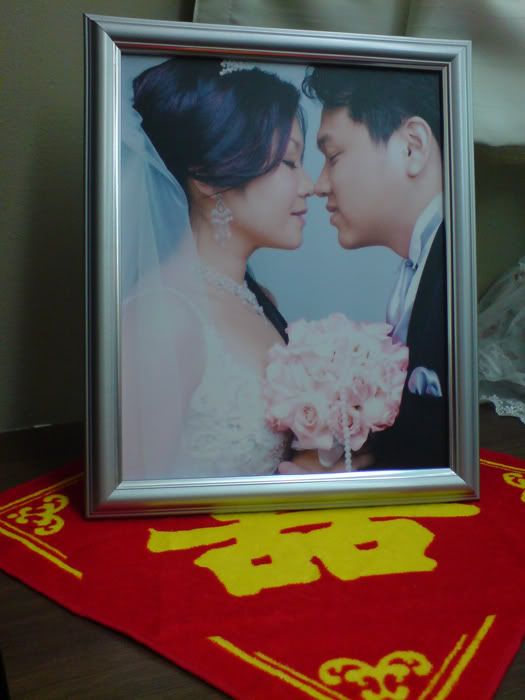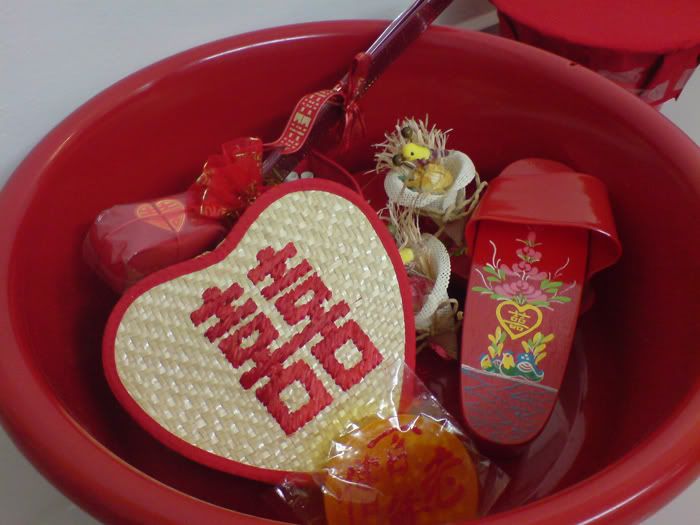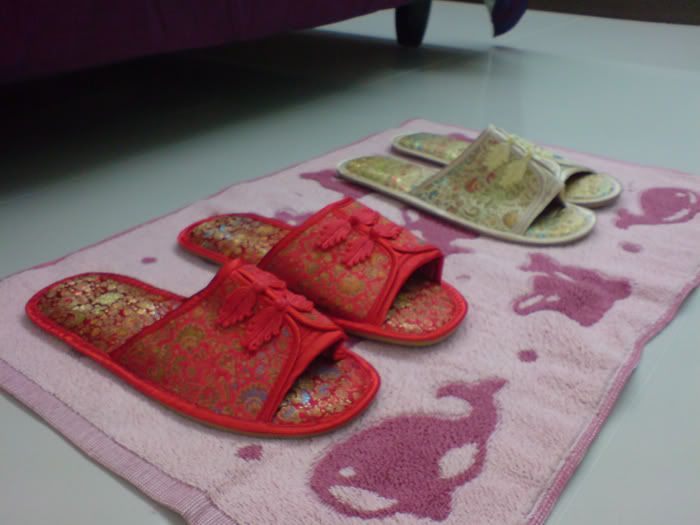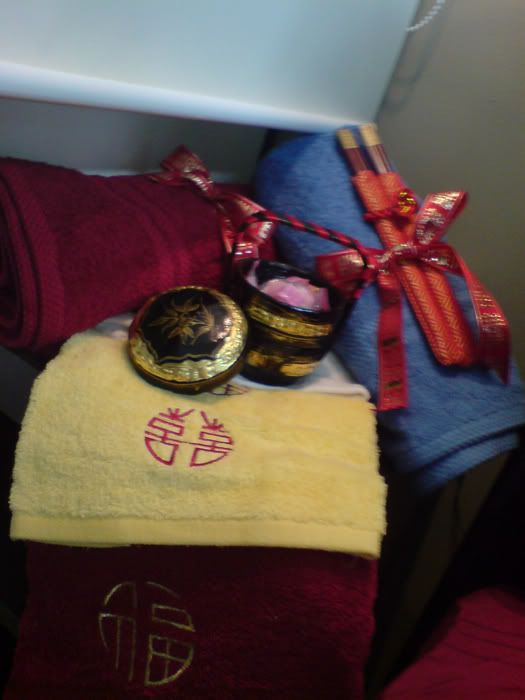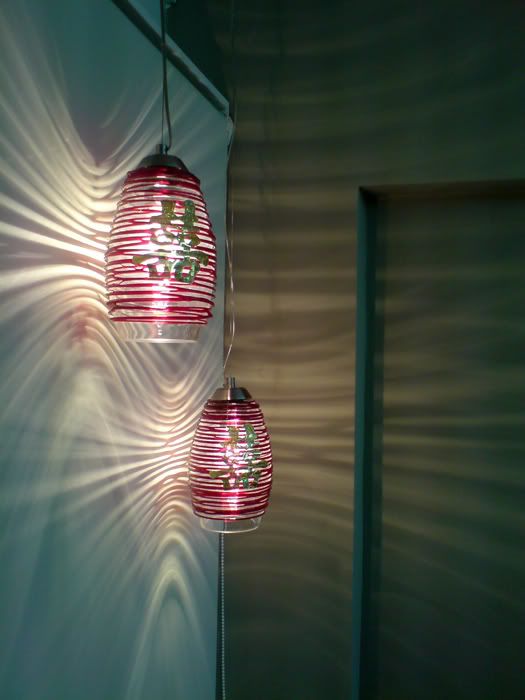 The Bling Bling weddin shoe i made for my cousin.. =)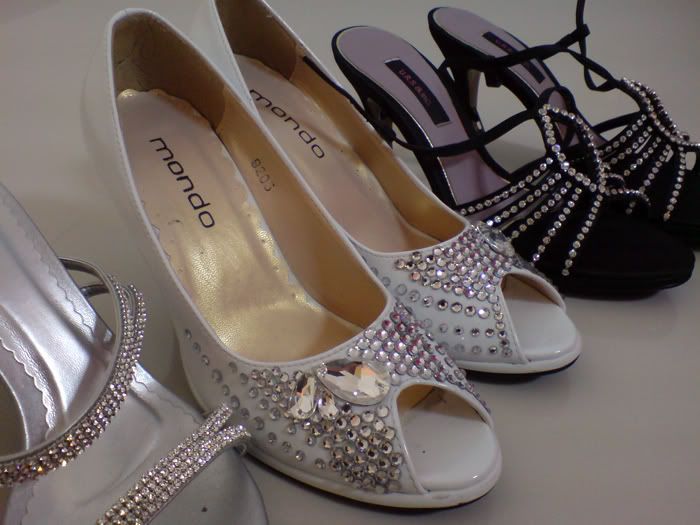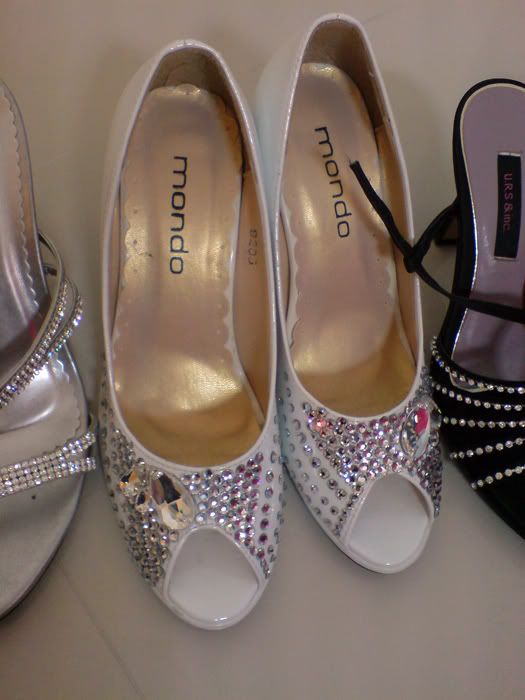 haha.. really had a great time in penang~! looking forward to my next overseas trip.. woohoo~
another is this.. the SPH portal.. tat's wat i'm busy with recently… It's finally up and do go check it out.. its really cool and i'm updating the S.H.E blog with daily news.. so do support ya~
www.omy.sg =) thank u~