I've been coming up with different themes for my birthday party the past few years, such as KPOP STAR, Summer Blue, Relajarse (don't know why I came up with this name), GLOW2NI8HT (a neon theme party) and CELEBRATE 29 last year at St Regis Singapore. Finally I reached my BIG 3 this year and thinking that this may be the last birthday bash I'm going to have, I'm glad that I'm able to throw a LINE-themed Party this year at Le Meridien Singapore, Sentosa.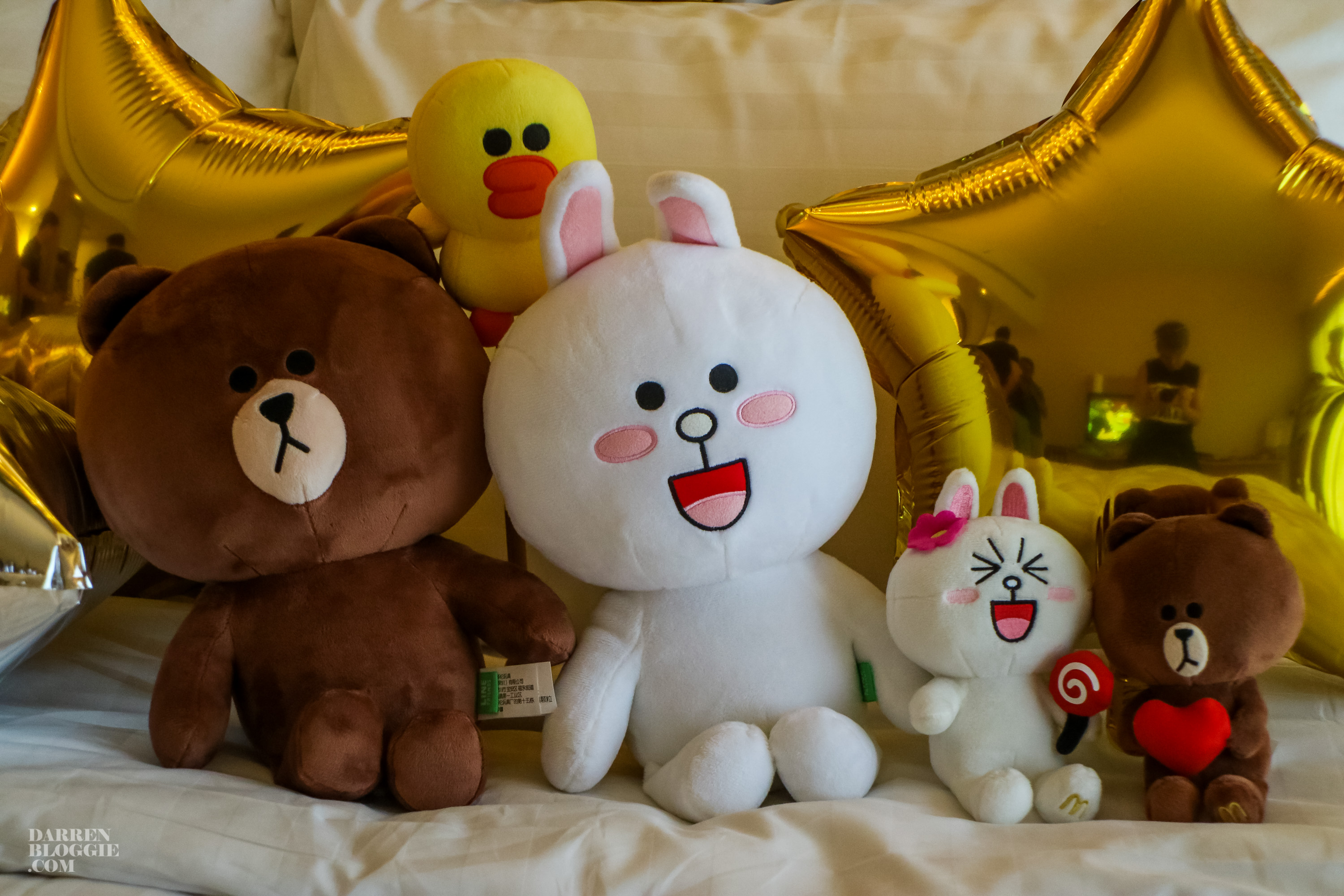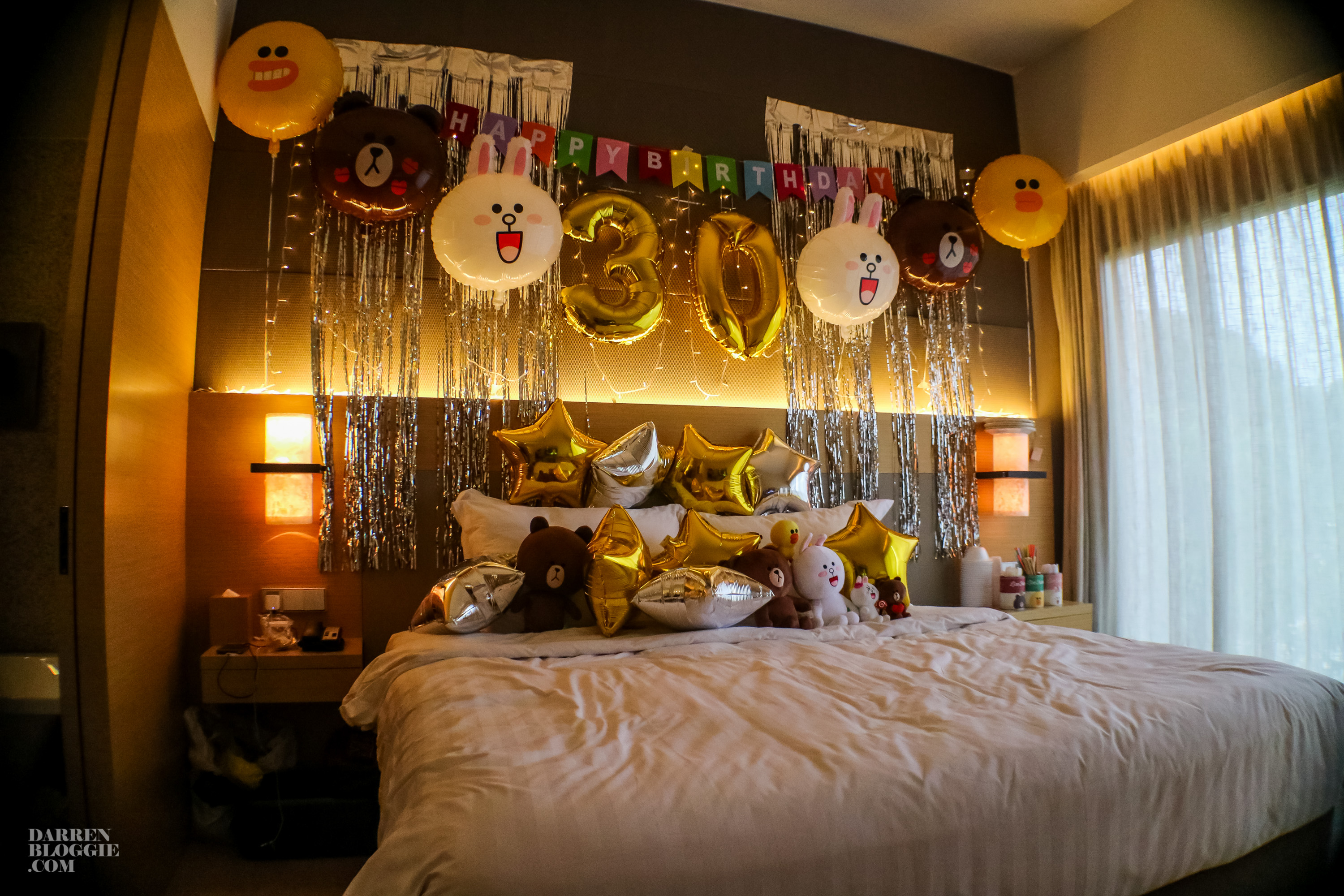 and the yummy food that my friends prepared and brought for the party. I must say that they can all cook really well. Look at the spread we have! I prepared these light bulb bottles as the door gift and filled them up with Soya Bean Milk, Chocolate Milk as well as Orange Juice. Wonder why are they in these colours? It's related to the theme of the party!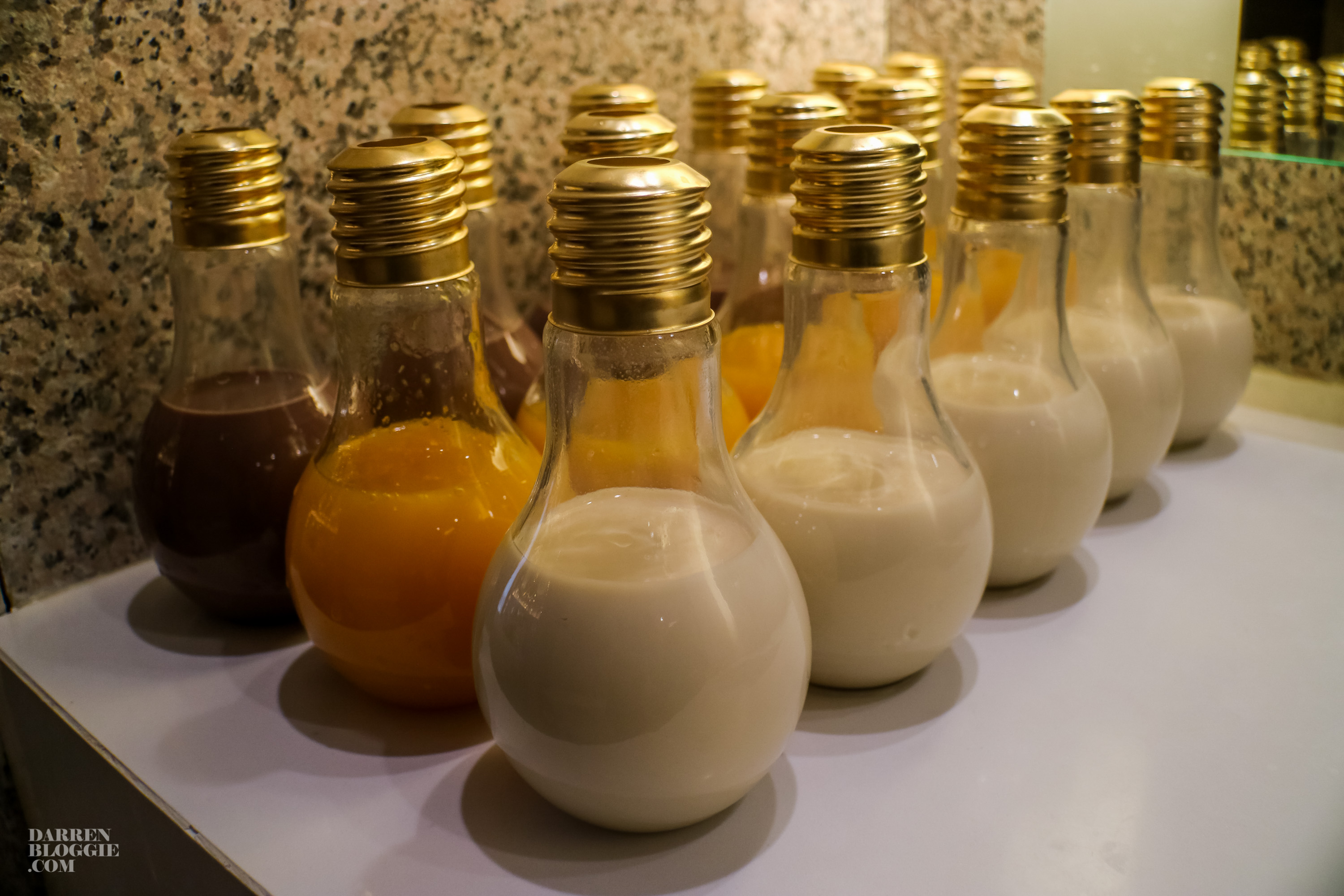 Not forgetting the awesome BROWN cake baked by Don! He bakes at home and is able to customize cake that you want. Love all the cakes that I've tried from him thus far and it never fail to impress me 🙂 Let me know if you require his contact and I'm more than happy to share with you.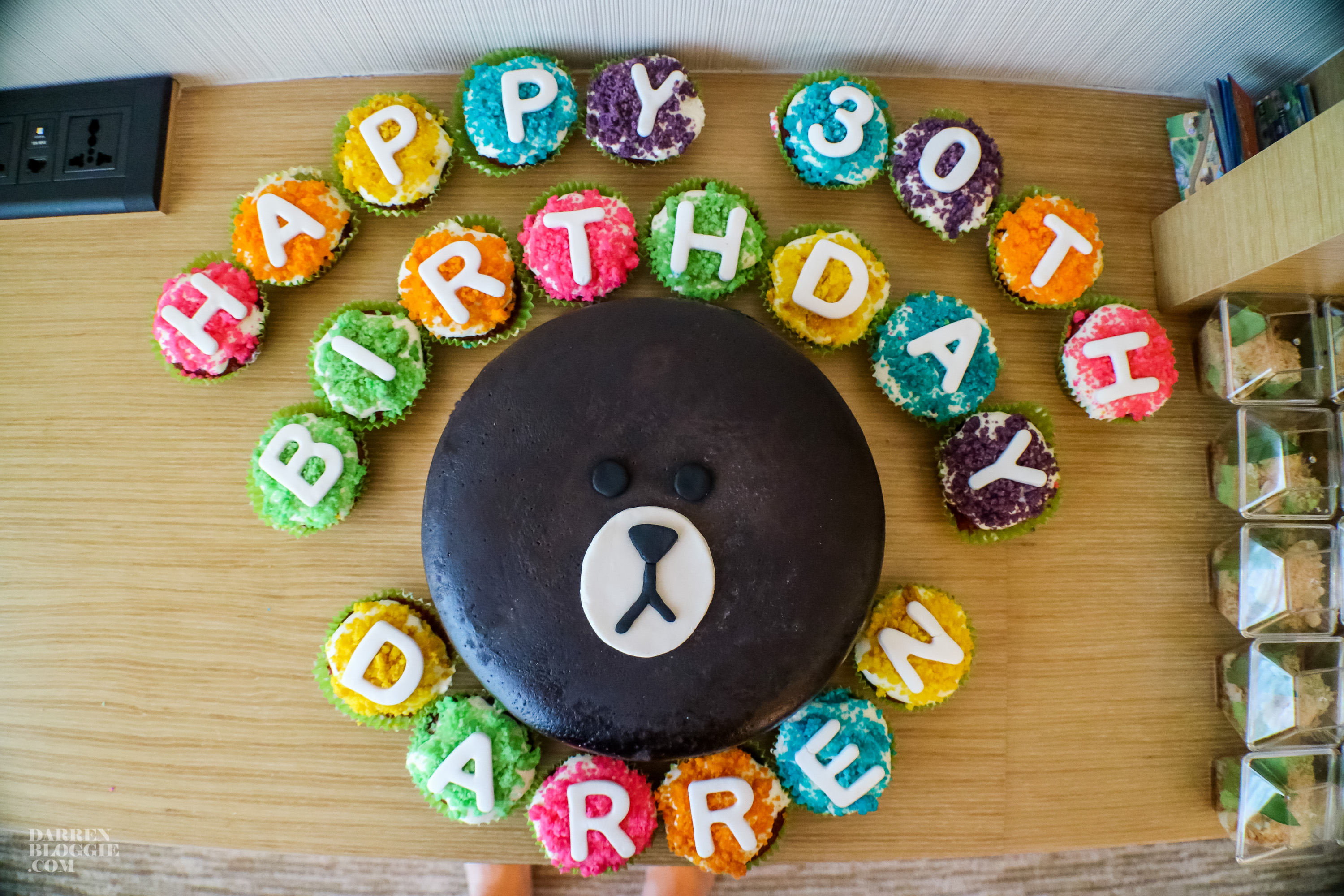 and last of all, thanks to all my lovely friends for the food, the presents and making time to attend this humble party of mine!