The purpose of this post is to consolidate those posts that i've missed out..
Last Friday, hebe was in singapore and after the departure, we went for our lunch cum dinner at Sakae Tepanyaki.. Woo~ it's the first time i'm eating this lor.. always saw those tepanyaki stall in junction 8 foodcourt when i was young and hoping to try it out one day.. and its been so many years till my 1st try on this haha..
Ordered the chicken set meal which total cost me ard 20+.. and see what's included in my meal ~ hehe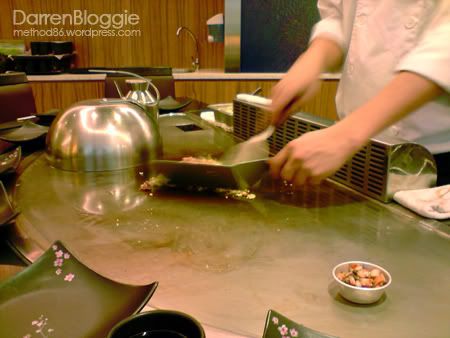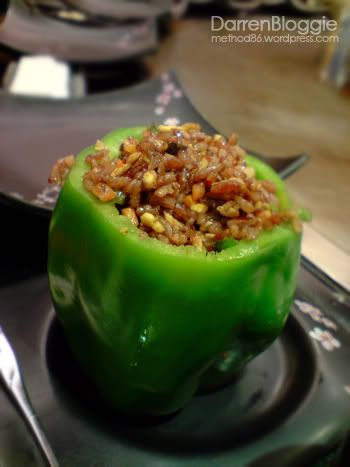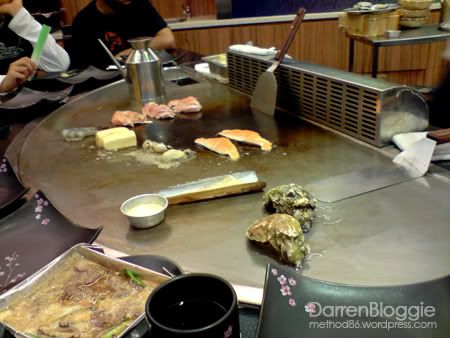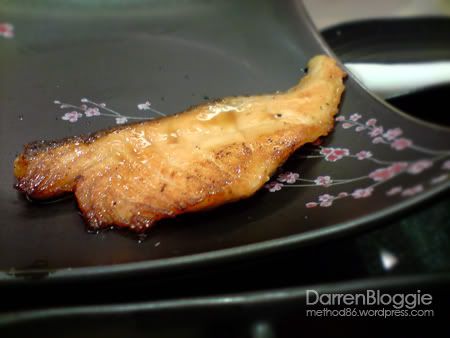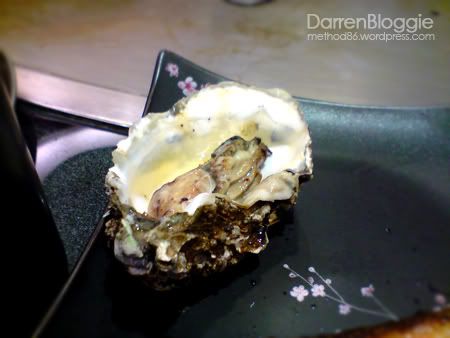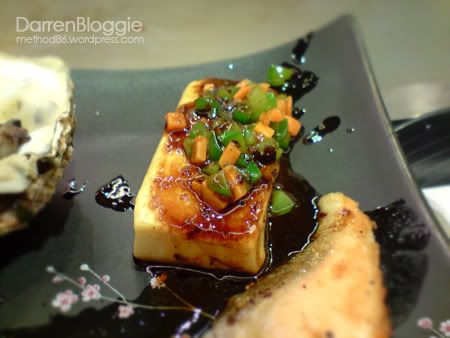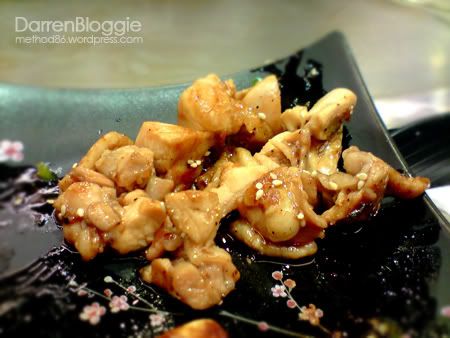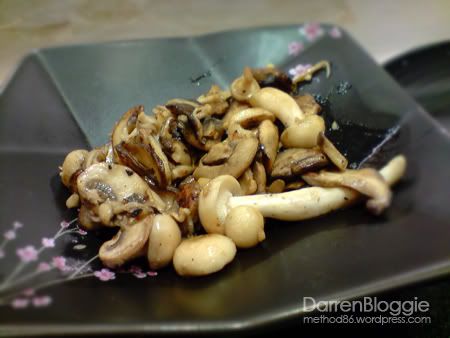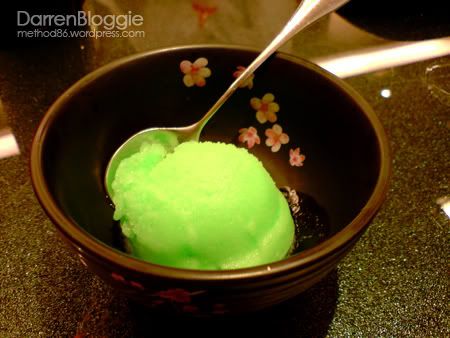 Quite a sumptous meal isn't it? haha.. overall not bad.. quite nice =D
After the meal, we went to the new Terminal 3 hotel as it's opened recently.. not very sure on the style or concept that they're trying to portray, but i managed to get some nice shots in there…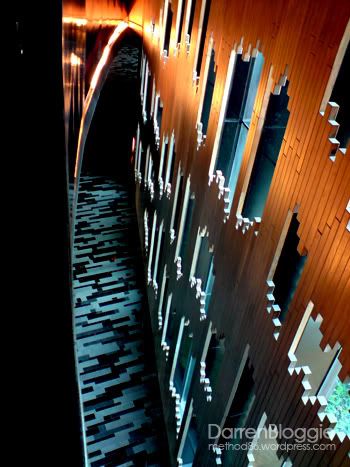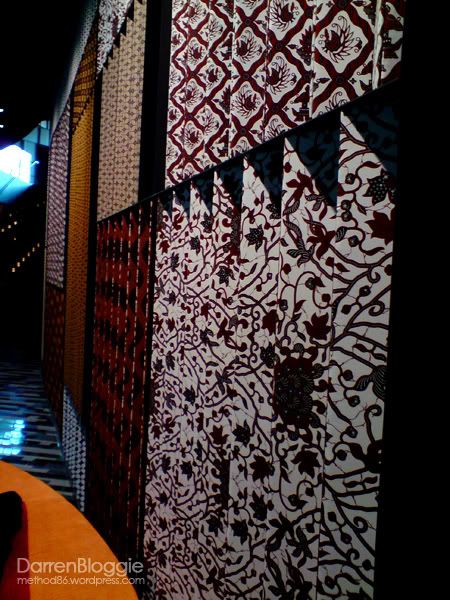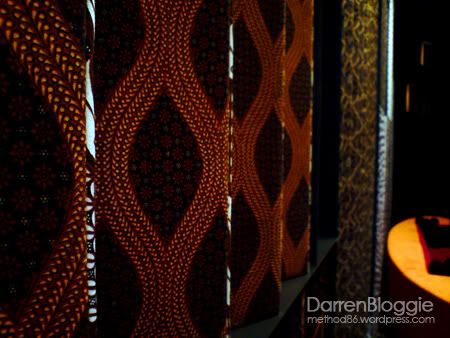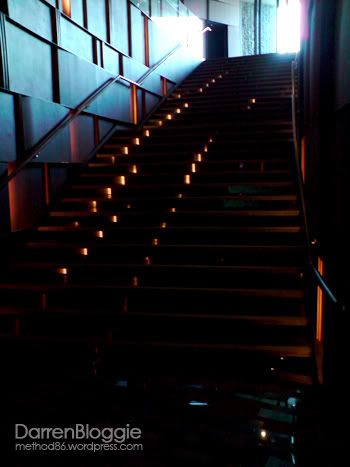 On sat, went to my cousin new house at punggol and i love the scenery from the master bedroom.. you can even see the singapore flyer from there and i suppose it'll be a great location for the NDP fireworks and countdown events as well~!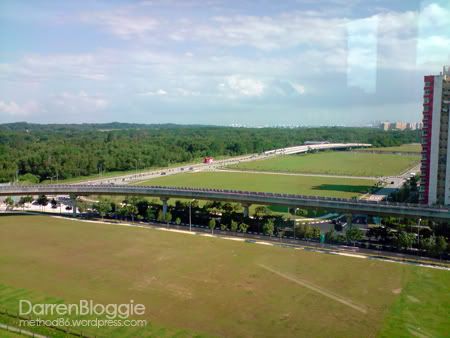 and this dog that they have are so FAT and CUTE~!!!!!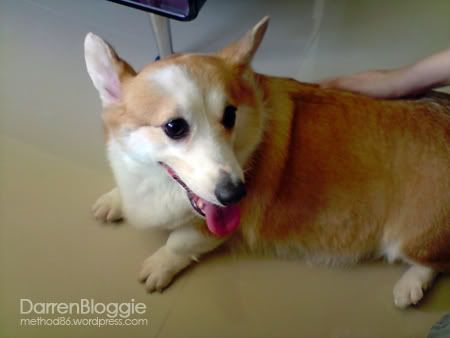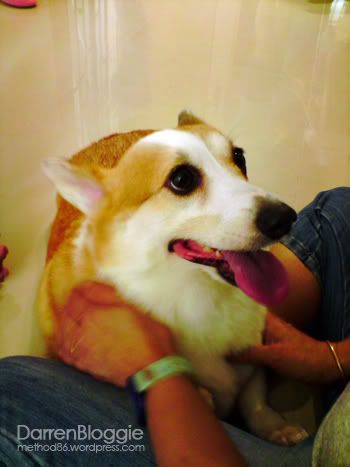 Yesterday, Friday 040708, me, raymond and CK went out for a short excursion.. haha.. and we're driving our S4 car out for despatch.. surprising right? CK as the driver, me as the directional and raymond as the passenger.. lol~ so fun la~! we travel to york hill to collect the name chops and cards, then to NAFA for me to collect my diploma replacement and we had lunch at fortune centre… they ate the laksa which looks great and i ate the sambal fried rice with ikan bilis.. Overall not bad and it's cheap! just that the portion not alot… After lunch, we head back to camp.. wahaha.. looking forward to more of such excursion.. hehe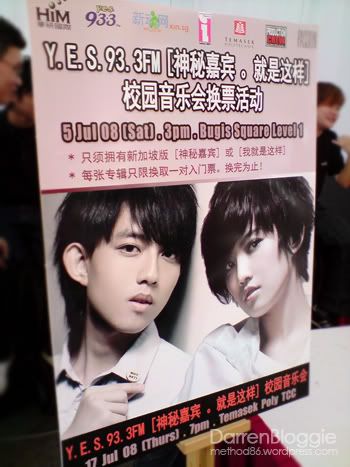 Today, went for the YOGA campus concert tix exchange event to do crowd control.. surprisinly,when we reach there at ard 1pm (event starts at 3pm), there wasn't much public queing.. therefore we went for our lunch at the Soup Spoon.. 1st time trying out this.. Excellent i would say.. yummy tasty soup with bread and salad and drink..
I ordered myself a Chicken stew soup, a Caesar Salad and a Iced lemon tea which cost me $10.40..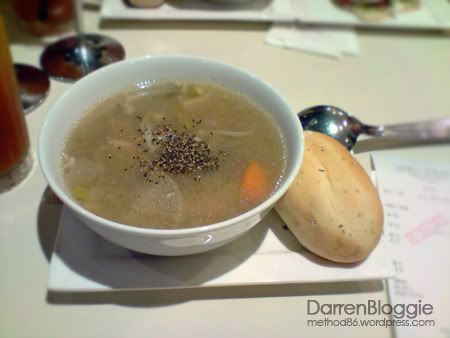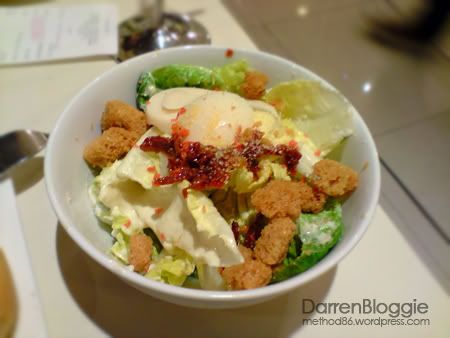 Simply Delicious~!
Went back up to the stage area and started with our work.. not really alot of pple as it broke our record of 20mins to end a event.. haha.. but maybe they're still new, therefore not alot of fans ba.. and they're not appearing on stage today as well.
After the event, went over to MOS burger and discuss plans for the upcoming autograph session before i head over to rachel's house for steamboat..
Reached rac's house at ard 7+.. ate the leftover, which is like still alot ~ and the soup are tastier now whereby all the jing hua will be accumulated here.. hahaha.. followed by mahjong session and we went back home at ard 9.30pm..
and now blogging here.. damm tired.. going to zzz soon le~
Good Night All~