Tamoya Udon is located at the basement of chinatown point, very near to the escalator and entrance of Uniqlo. Was looking for a place to have my dinner with mr c a few months ago, yes too busy to blog lately! :X and he told me that he tried this when he was in Japan before and would like to see how it fair here in Singapore.
Just a brief intro, Tamoya was established in the home on udon, Sanuki (now known as Kagawa) prefecture in 1996 by Sanuki udon champion, Tamotsu Kurokawa
Here's how to go about ordering your food.
First you choose the type of udon that you want. Personally i prefer the Kake.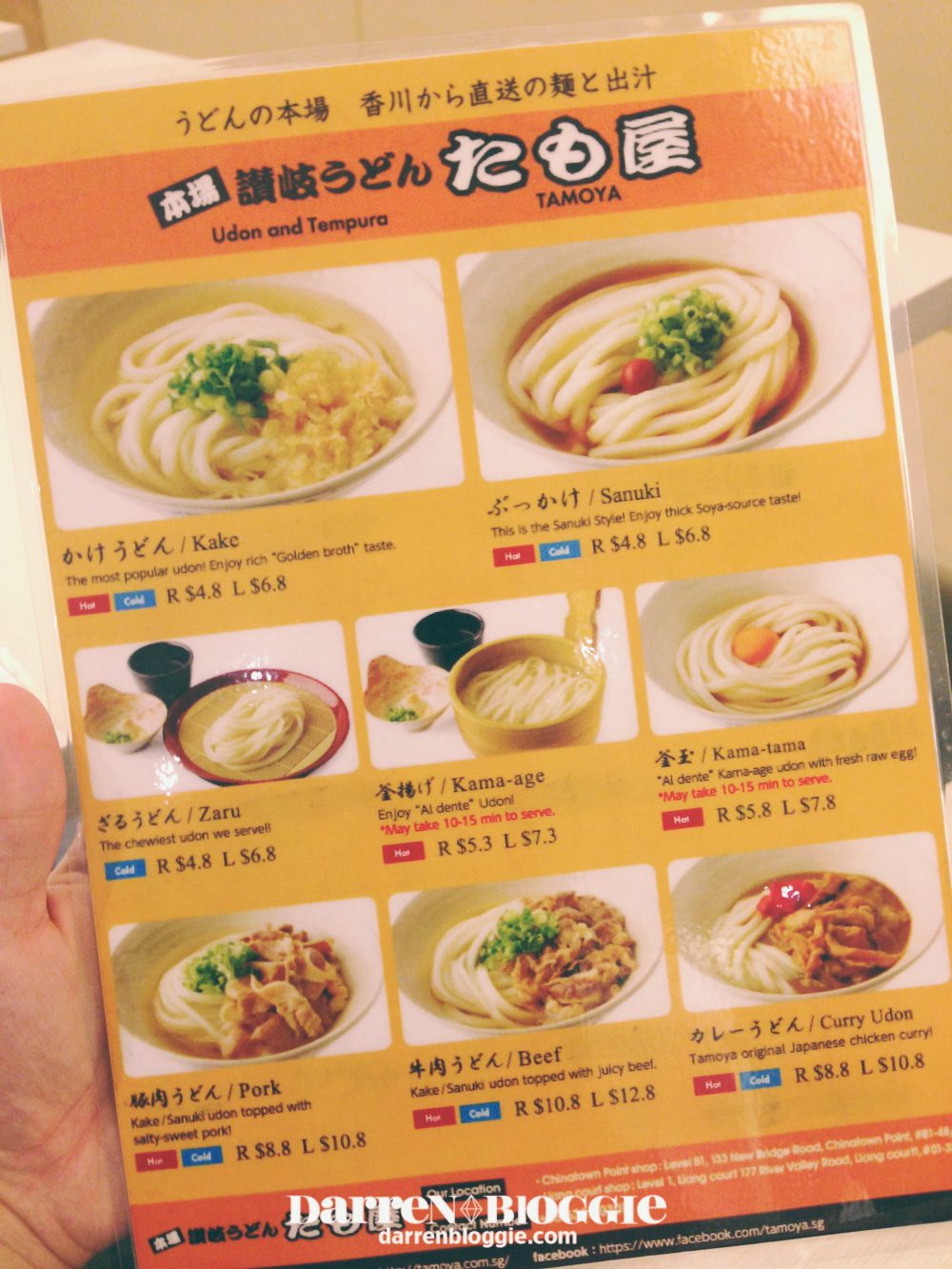 Sanuki udon is hand-crafted from Tamoya's proprietary flour mixture (made from 3 different flour) and is served with "golden dashi" broth.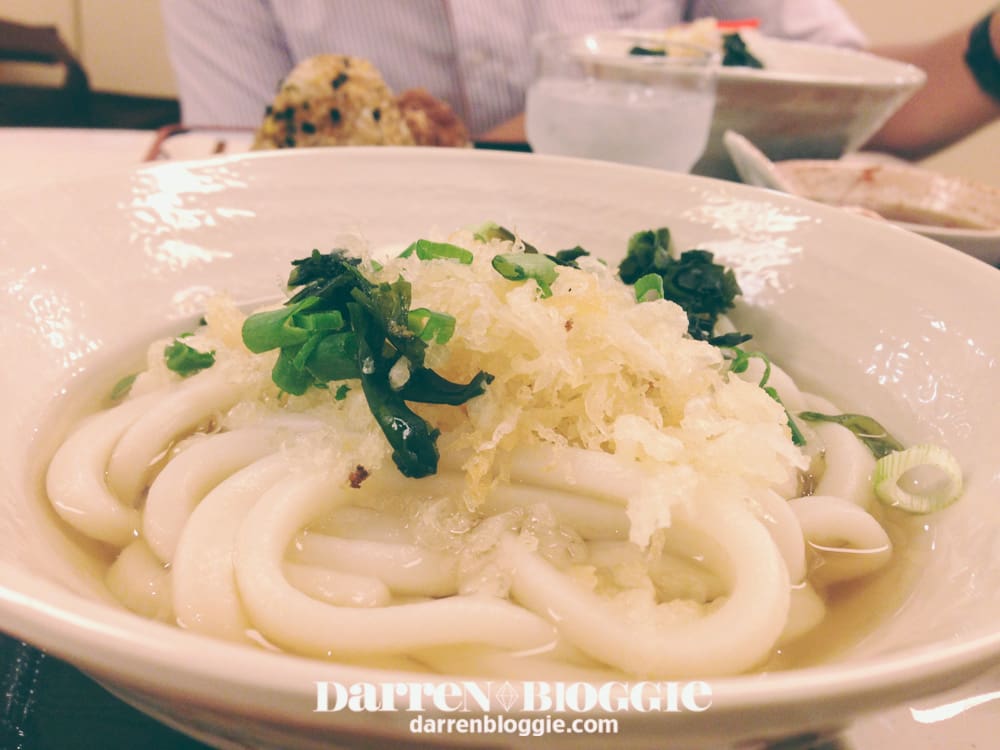 Then you pick your tempura sides. There's quite alot to choose from and the prices ranges different.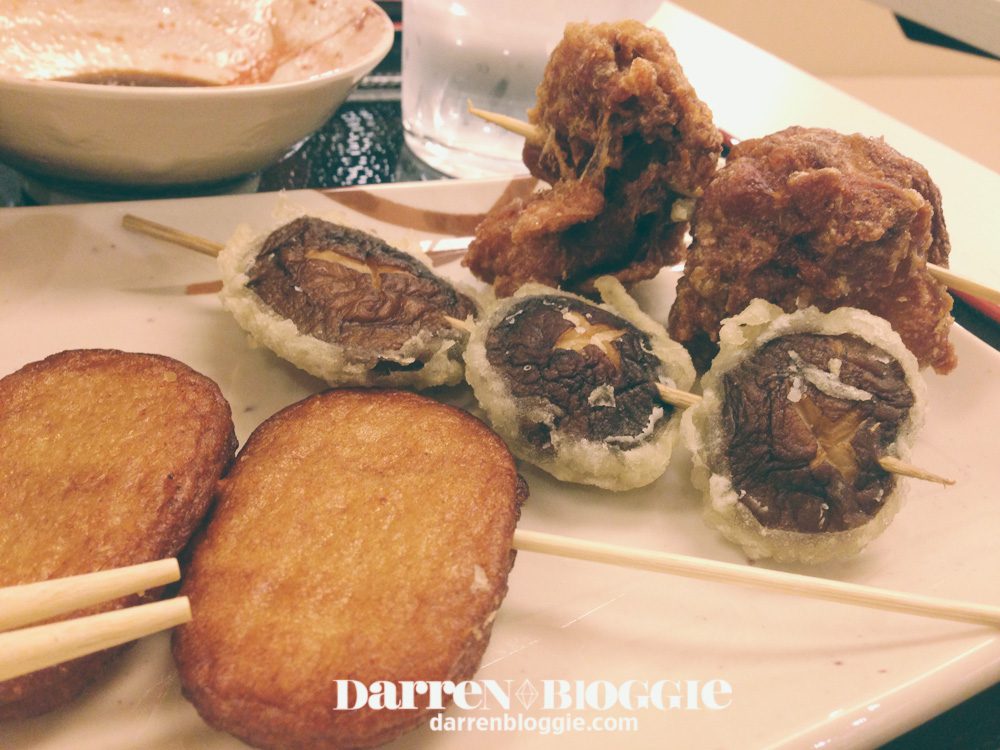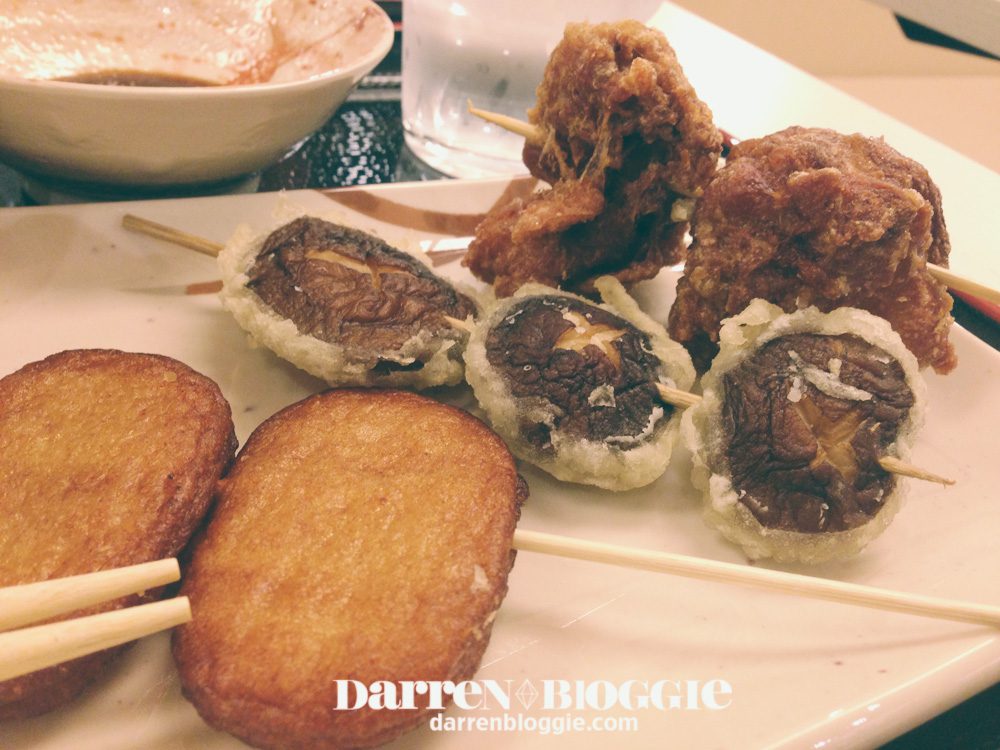 Lastly, make your payment before you proceed over to the condiments bar for some green onions, tempura flakes etc.
and so here's my complete meal! and it's not that expensive actually. if i still remember correctly, it's not more than $15 for this set of meal 🙂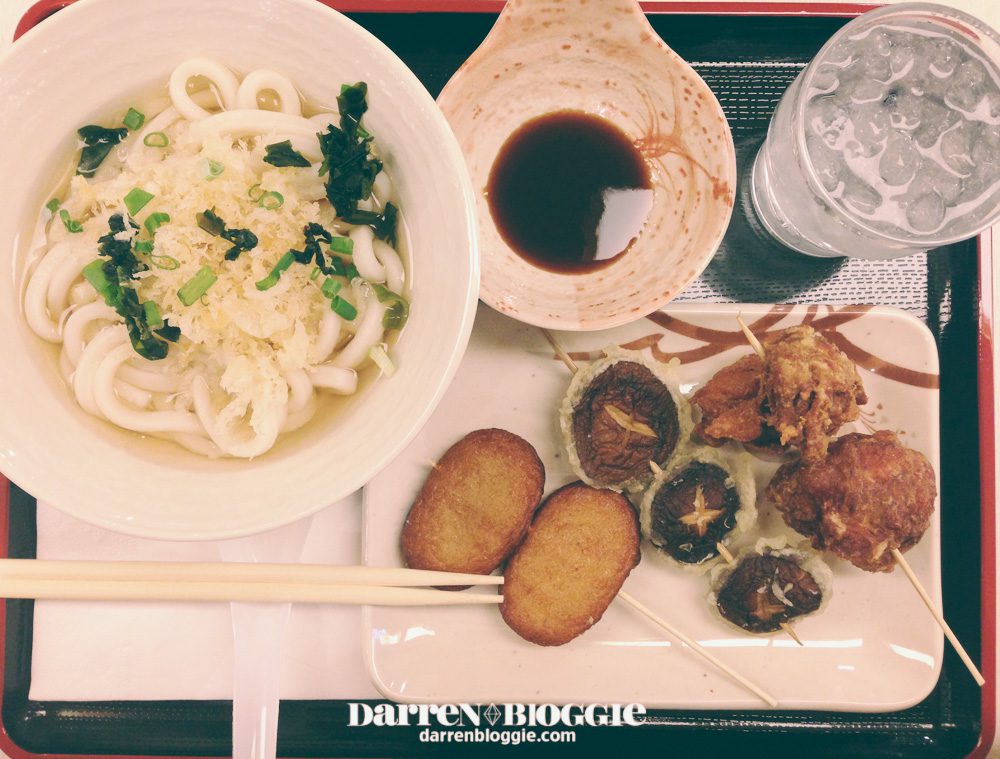 oh and i must say that this grilled rice dumpling is so good! yumm yumm~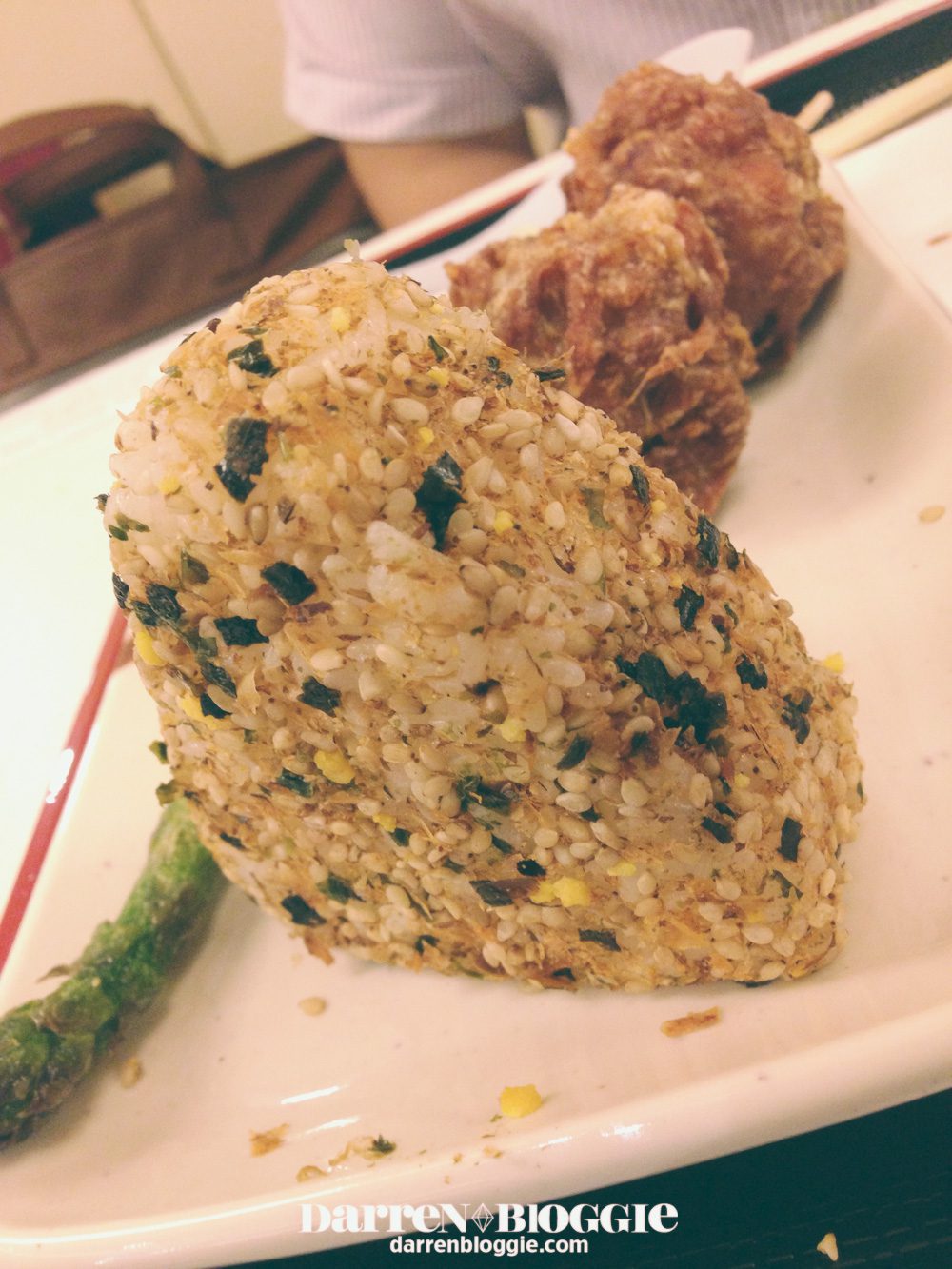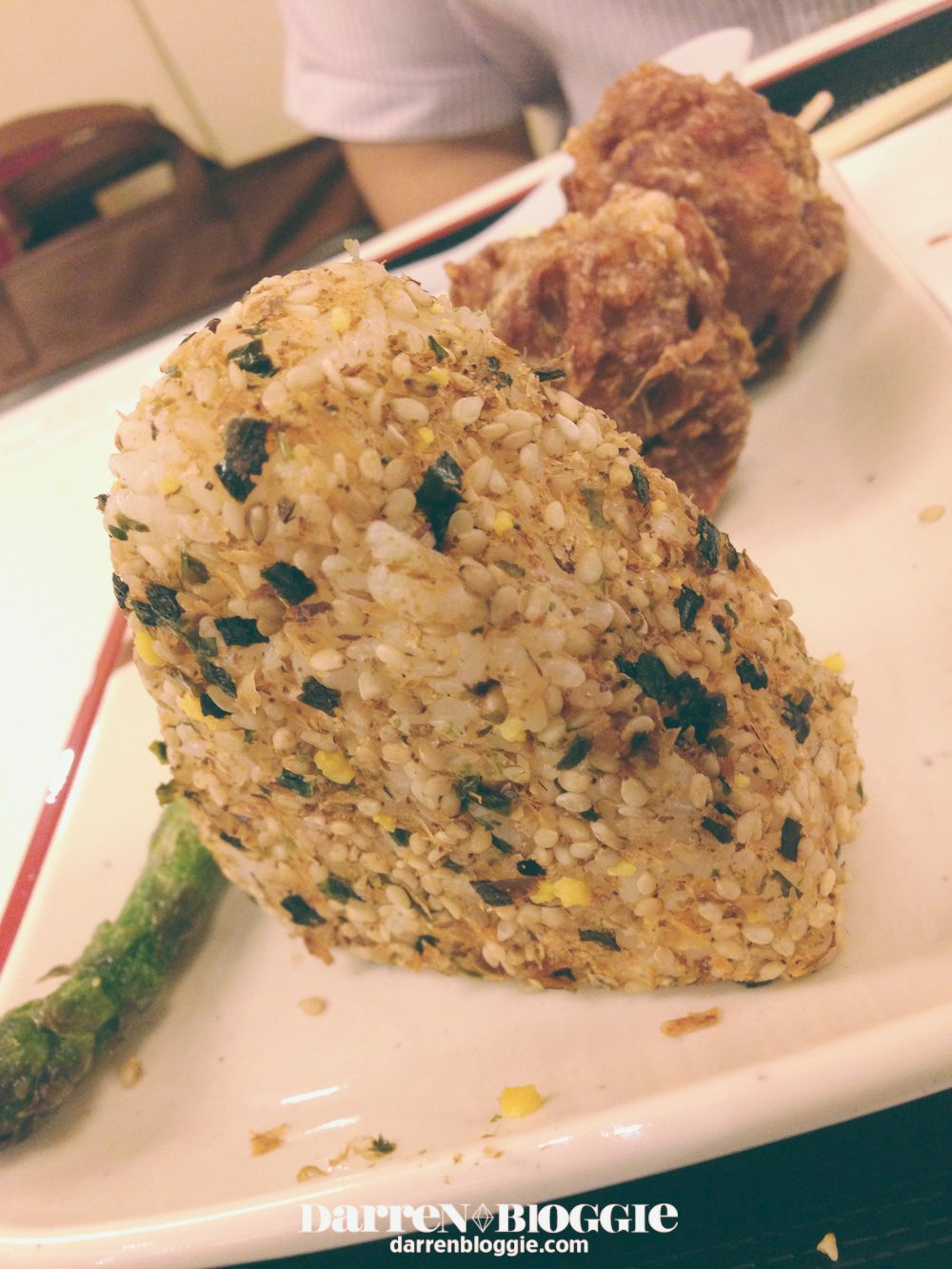 There's a total of 2 outlets here in singapore and they can be located at :
Chinatown Point:
133 New Bridge Road
Chinatown point SC #B1-48/49
Liang Court:
177 River Valley Road,
Liang Court SC #01-32
Singapore 179030
Contact Number : +65 6337 0301
Opening Hours : 11:00 – 21:30 (Last Order)