Yeah` its cooking time~! ahaha.. looking through my posts and i realized that i've been posting lots of cooking demo and recipes hahaha…
Mr CHEF ANG here ! 😉
ok, today, we shall cook stewed cauliflower, a simple and easy to prepare dish for dinner 🙂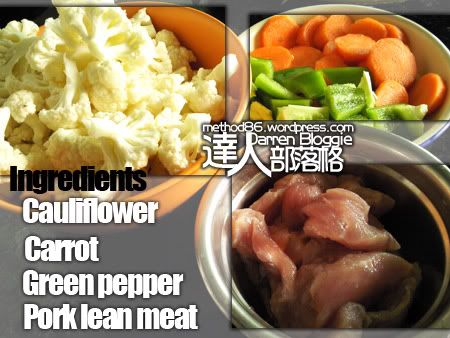 First, boil a pot of water, add in a few pinch of salt and oil.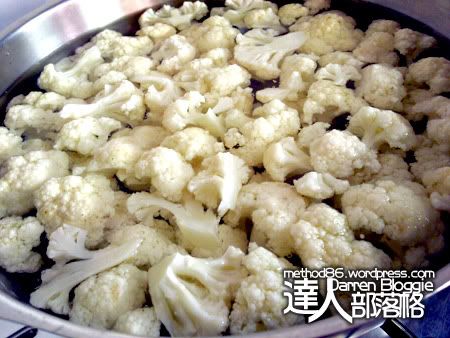 While waiting, marinate the lean meat with a bit of light soya sauce, pepper, sesame oil and 太白粉.

Next, fry the garlic…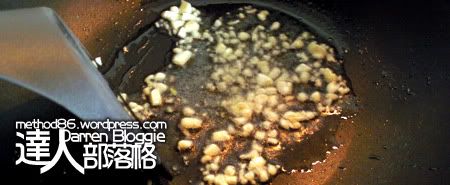 … add in the green capsicum and carrots…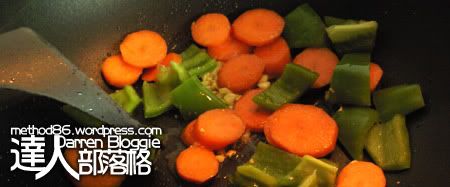 … add in the meat and stir fry…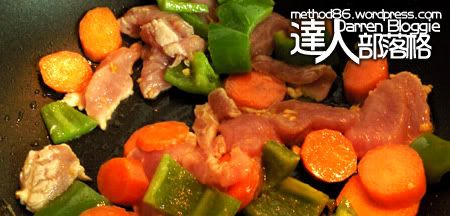 … add in the cauliflower and stir fry…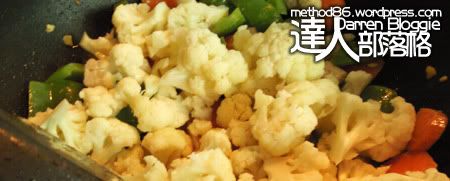 …lastly, add in abit of light soya sauce, pepper, sugar, 太白粉to勾芡, and the water we used to boil our cauliflower. Let it stewed for awhile…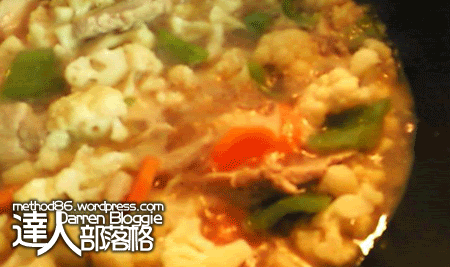 TADA! and you're ready to serve 😀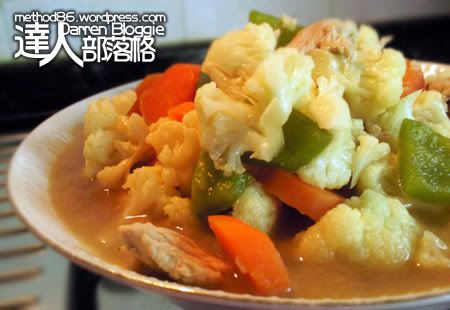 yum yum 😉