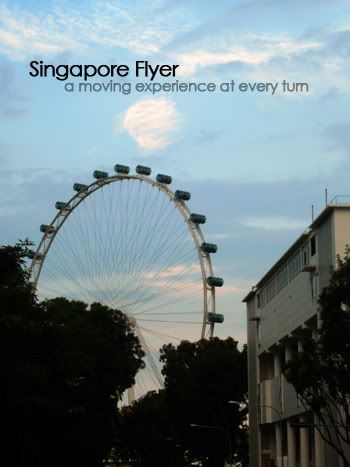 Alright, finally i'm done with the uploading of pics and videos for my ride on the singapore flyer…
Just to refresh you guyz abit, was having dinner at marina sqaure to celebrate my aunty's birthday and after dinner, we proceed over to the singapore flyer.
The first thing i did when i reached there was to… SNAP photos! haha.. it's a must for me.. and i simply love taking photos la.. it captures all the moments in your lifes.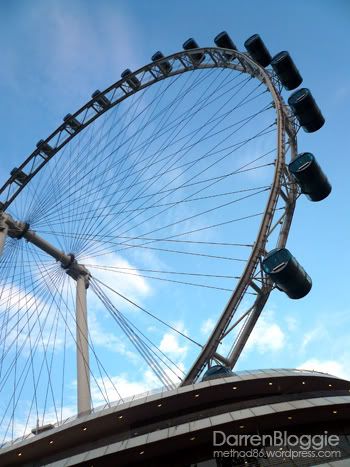 My mum with the singapore flyer…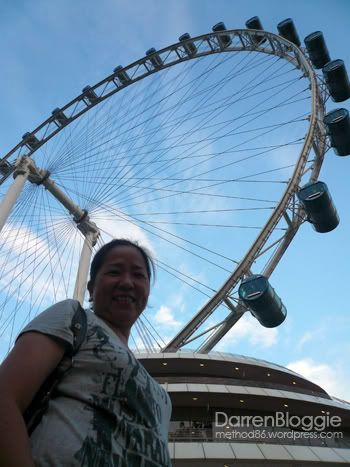 not forgetting myself as well hahaha
Ticketing booth and the information counter wasn't having a long queue as i supposed most tickets are booked online, just like what we did..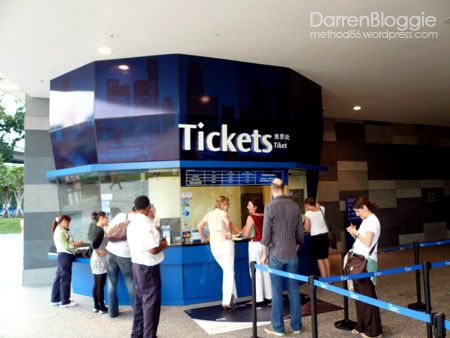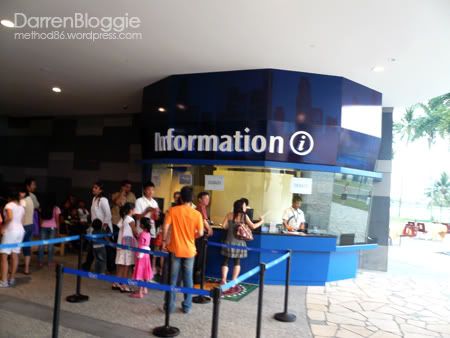 A Rainforest discovery brought to you by Yakult was situated at the ground level, underneath the flyer. Very nicely made i would say with lightings, plants, bridges, rivers and waterfalls…
Me and my 3 Aunties..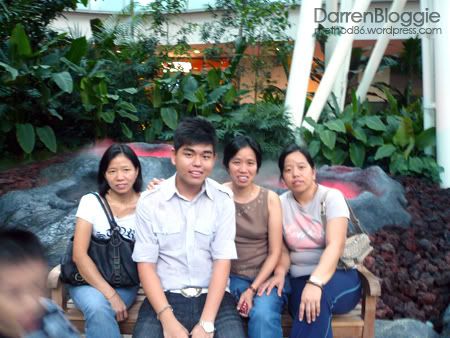 Me and my mum…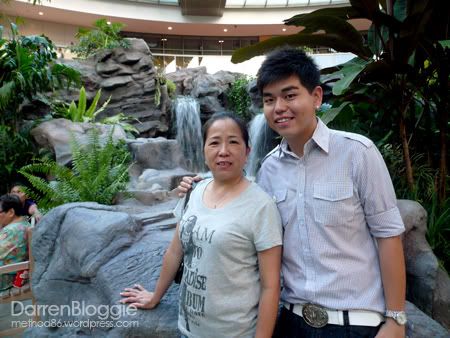 Myself…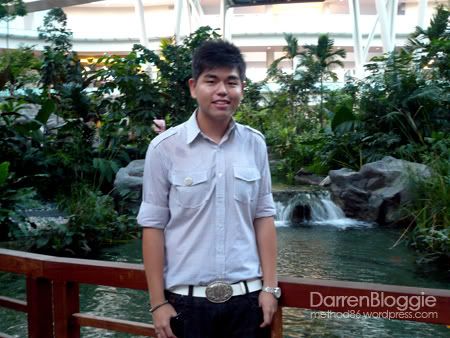 As the timing that we've booked was 7pm and we've reached there at 6.30pm, we went to the souvenir shops and i bought a mini fan.. this fan is battery operated and when you on it, the LED lights fixed onto the fan blades will light up, displaying graphics of a ferris wheel, wordings like "Singapore Flyer", "I Love Singapore" etc..
At ard 6.45pm, we went up to level 2 where the entrance to the ride is, and we didn't expect to face a long queue.. it's just like passing through the immigration when you go oversesa. Security check was tight as there's scanning devices (those use to scan luggages) around. You need to place your bulky bags at a designated area before you can proceed. So a advice to you peepz who are going for the ride, do not bring a huge backpack with you..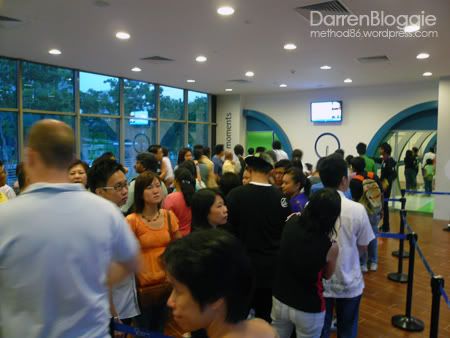 After passing through the security check, we've come to the photo taking area whereby there's professional camera taking pictures of you with a green backscreen whereby they'll do a montage of the flyer and you in it.. you can choose whether to take or not to… photos will be ready after your ride and you can purchase them if you wan..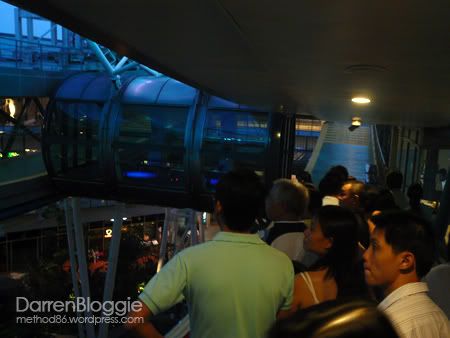 Finally, we're at the boarding area waiting to board our cabin…
And here's what i've taken throughout the ride.. Enjoy these breathtaking views and videos!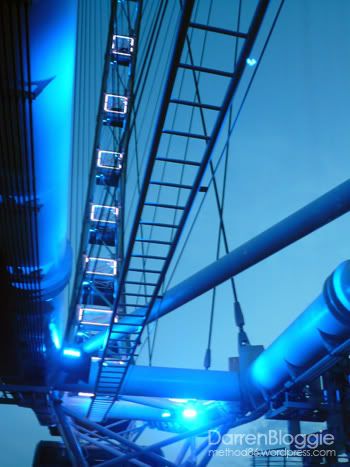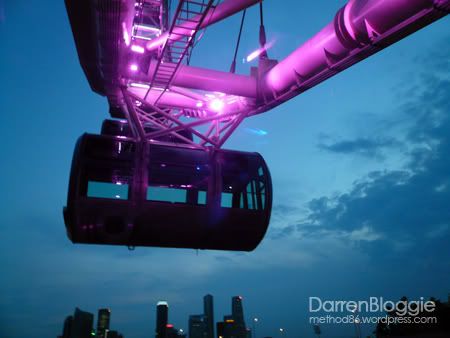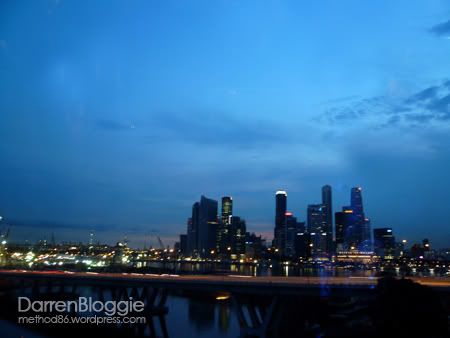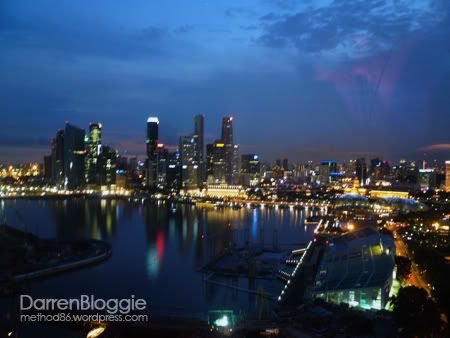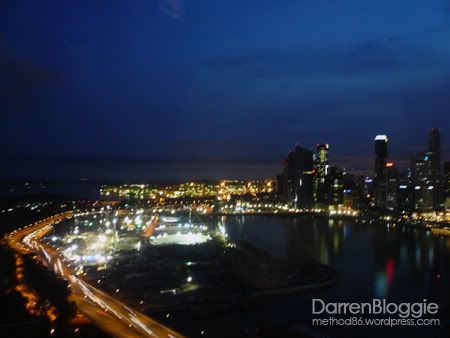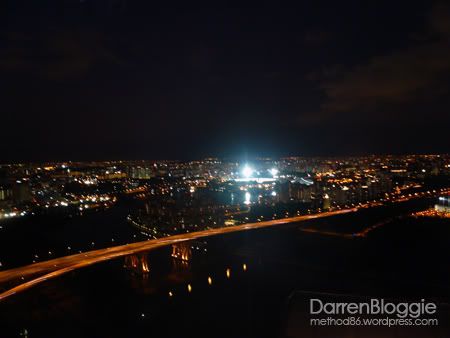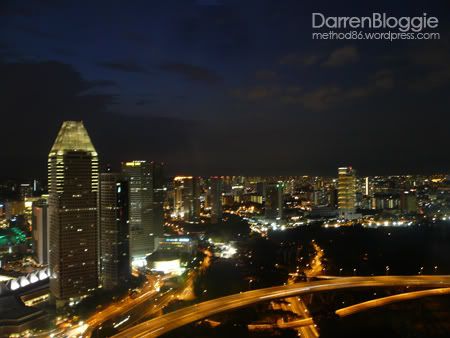 [youtube=http://www.youtube.com/watch?v=lAlxpBWRRfw] [youtube=http://www.youtube.com/watch?v=czIPYYdVc98]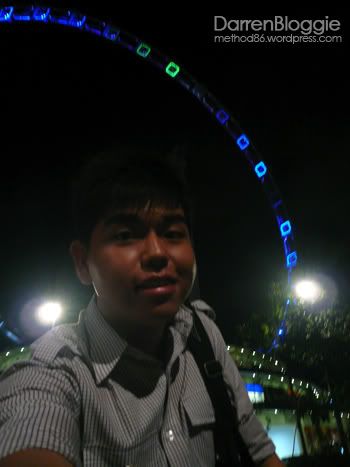 Woo~ it was indeed a BREATHTAKING Experience… to me, i wouldn't mind going for the second time again as it's really great to have a bird eye views of singapore…
For more information on the Singapore Flyer, visit their webiste www.singaporeflyer.com.sg