Finally the much anticipated flagship phone after the predecessor of Samsung Galaxy S3, the brand new Samsung Galaxy S4 will be launching in Singapore on the 27th April. With the invitation from Samsung, i got a chance to have a hands on experience last week at the media launch held at Gardens By the Bay 😉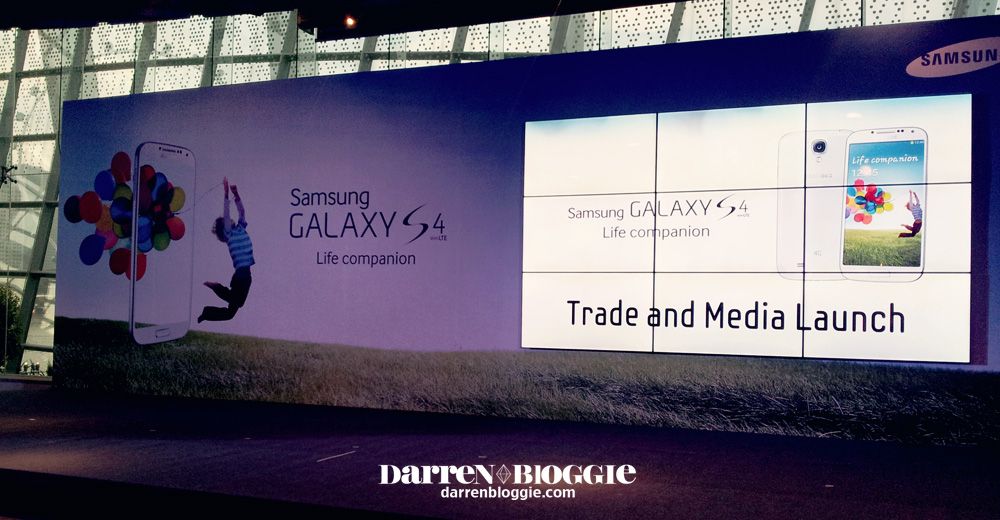 very nice lightings in the function room 🙂 just like the galaxy.. hmm fit nicely into the theme for the night right? 😀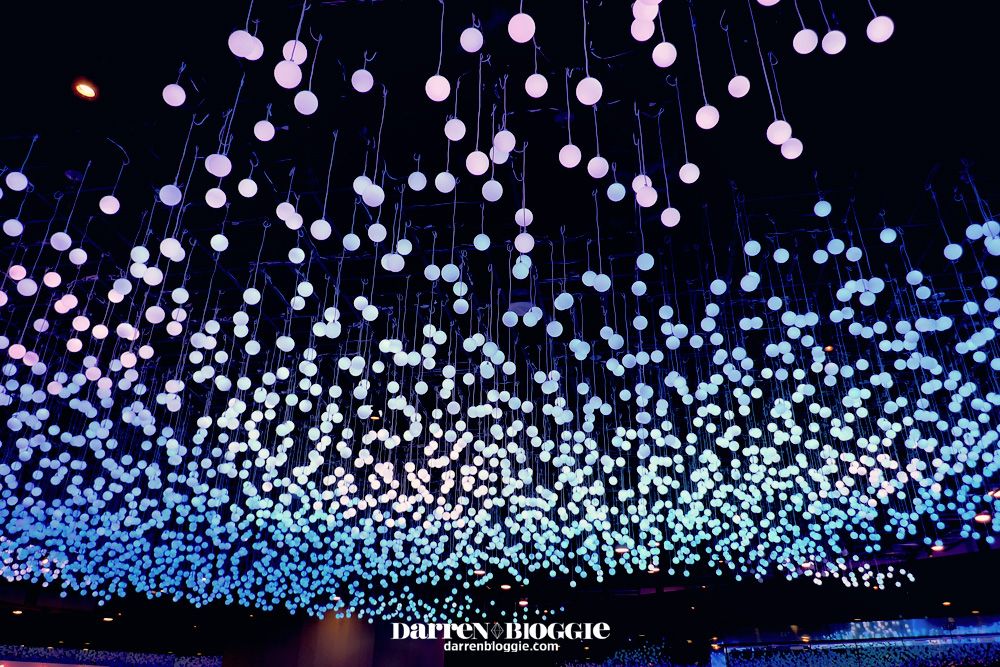 The launch started off with an exclusive fashion showcase featuring the capsule collections of renowned fashion designers – Ashley Isham and Joe Chia, a preview of what you can further anticipate at the iconic Orchard Fashion Runway on 4 May 2013.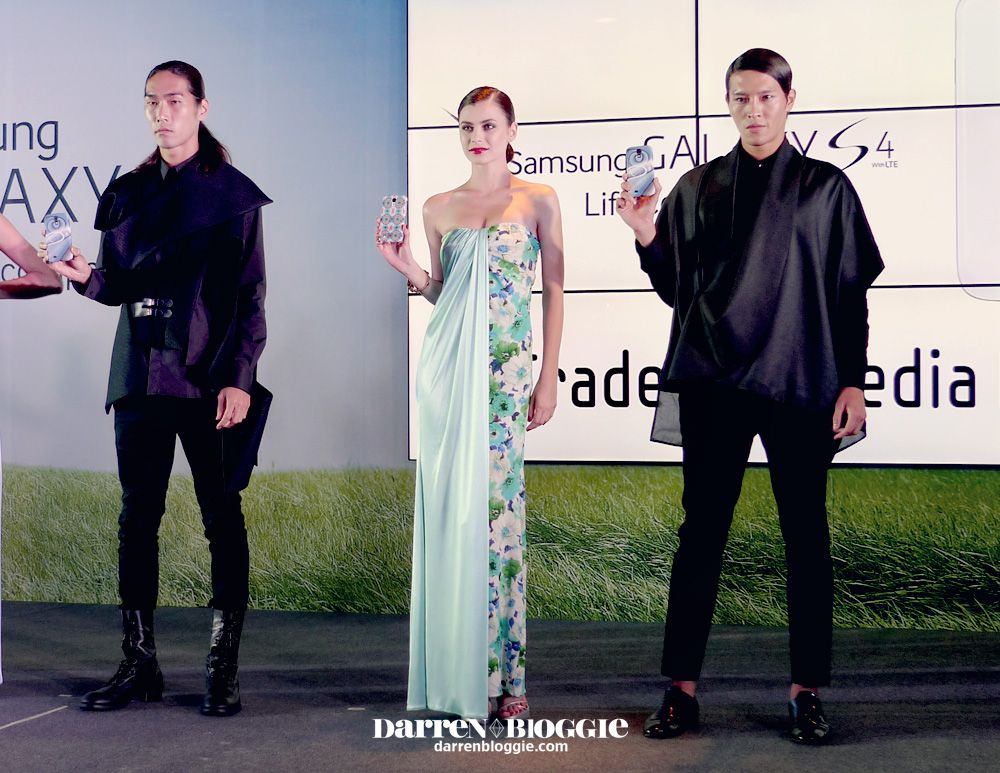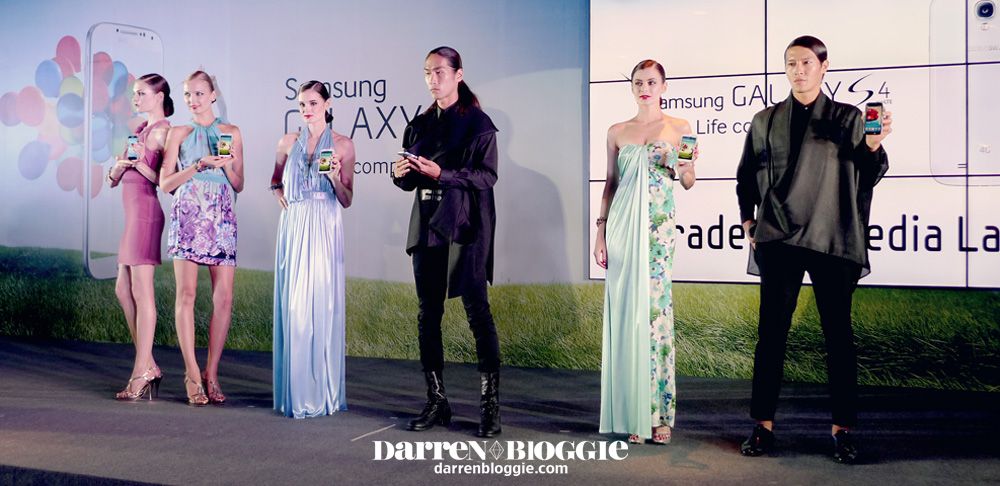 right after the sneak preview of the fashion show, Harry Lee, Managing Director, Samsung Asia Pte Ltd, announces the launch of Galaxy S4 with LTE.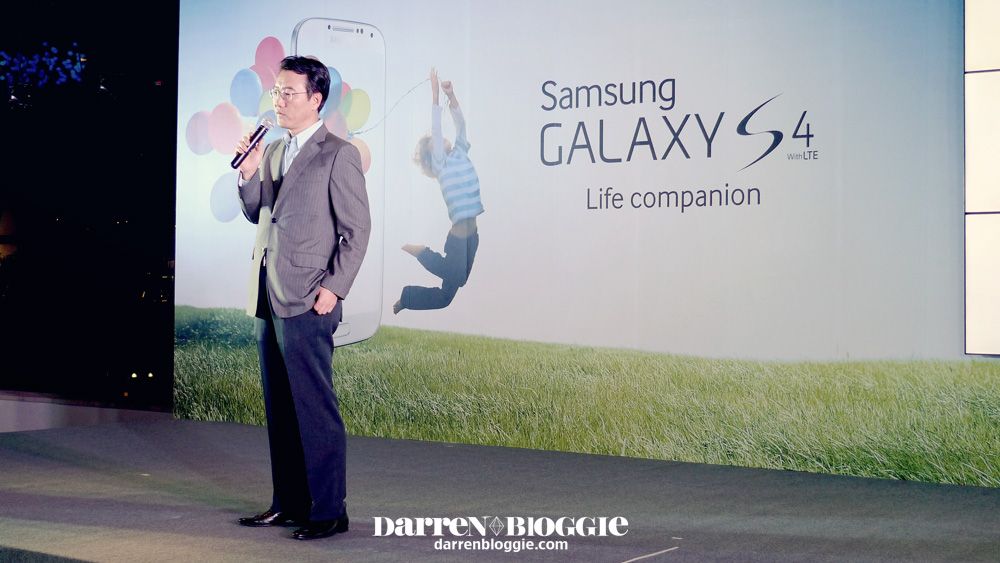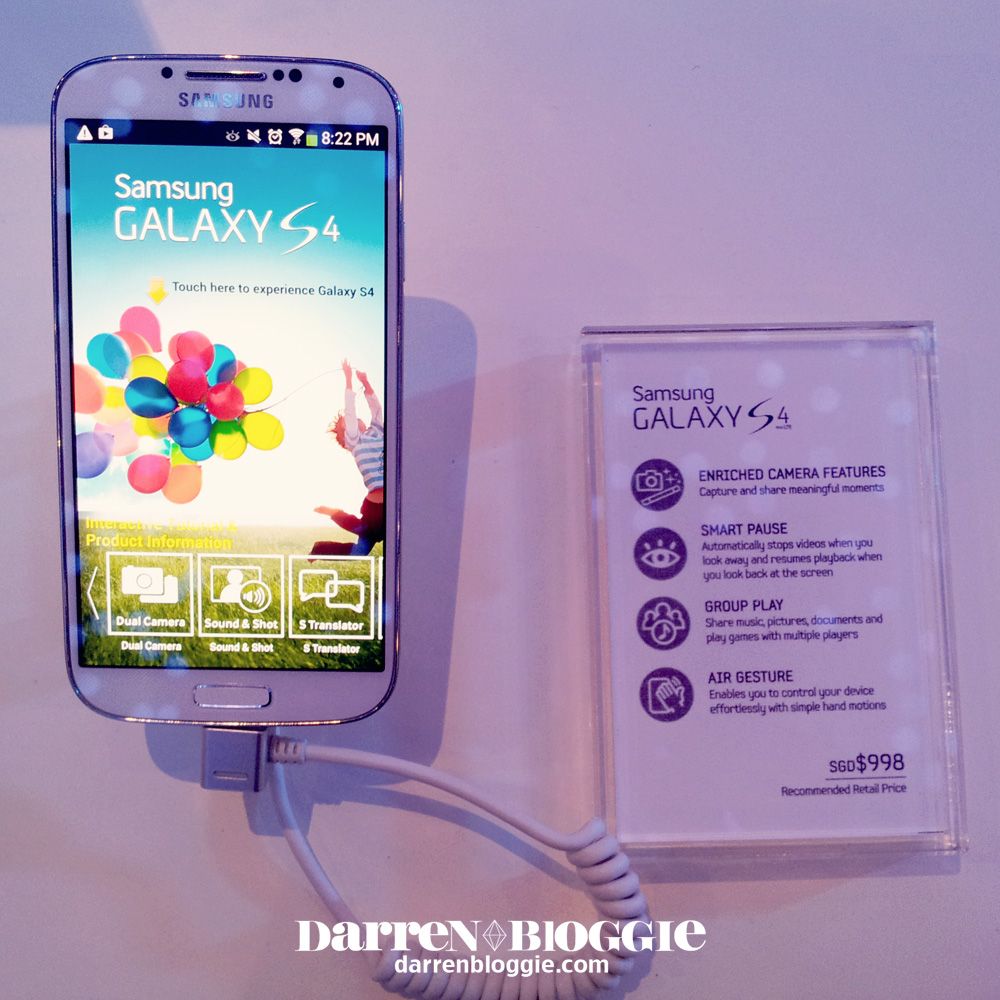 Key highlights of the GALAXY S4 With LTE
Comes in a slimmer yet stronger design featuring the world's first Full HD SUPER AMOLED display with an ultra sharp pixel density of 441 PPI, to present the best viewing experience for users, making it an ideal device for videos and images
Capture meaningful moments with a series of enriched and intuitive camera features including the 'Dual Shot' function, which allows simultaneous use of both front and rear cameras for photo-taking, 'Drama Shot' which allows you to see all the action in one continuous time-lapse, and 'Sound & Shot' which uniquely stores sound and voice together as the picture is taken
Comes with 'Smart Pause' which enables users to control the screen by where they look, especially useful when one is watching a video while on the go
Enjoy music, play games, share pictures and documents with friends with the 'Group Play' function without a Wi-Fi AP or cellular signal. This function also allows users to have the same song playing on multiple phones in sync to create the best party atmosphere. Connect directly to another device for 'Group Play (Play Games)' to immerse in competitive or collaborative gaming
'Air Gesture' helps to bring more convenience to users who can wave their hand to change a music track, scroll up and down a web page, or accept a call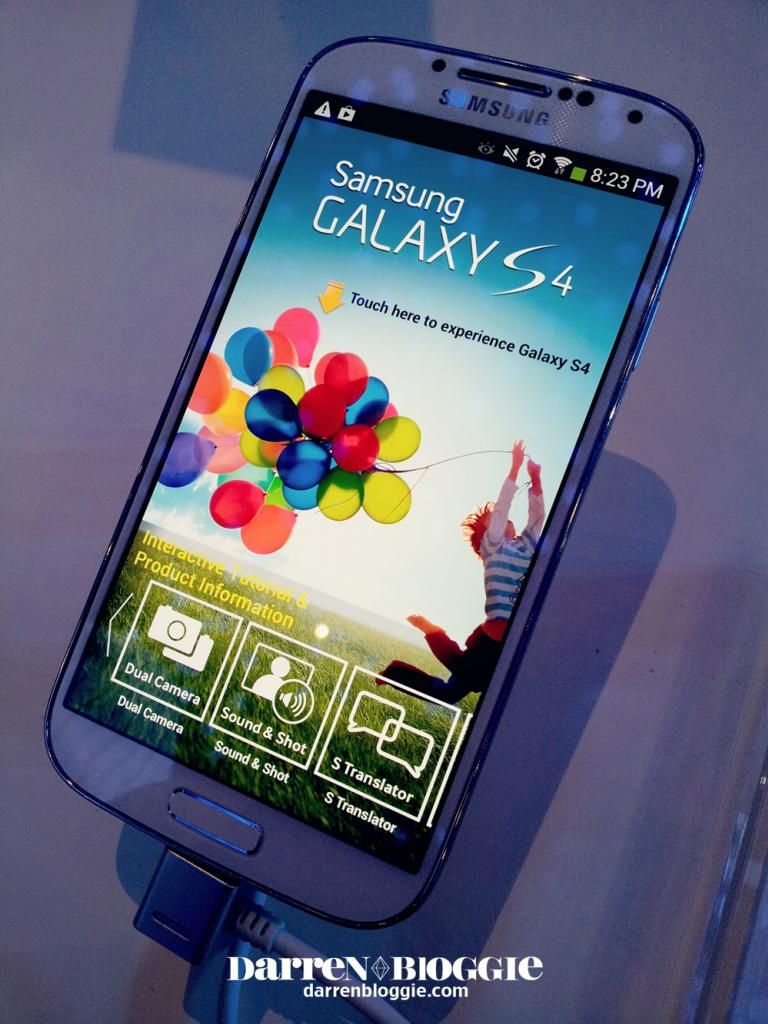 The Samsung GALAXY S4 With LTE will be available in Singapore from 27 April 2013, at $998, without contract, in Black Mist and White Frost. Exclusive GALAXY S4 With LTE accessories which will be available at launch include the S-View Cover ($98 in black and white) and Flip Cover ($68 in black and white).
From 17 April, consumers can register their interest online with the mobile operators or visit Samsung Experience Stores to place a pre-order with a $50 deposit. Upon collection, consumers will receive a GALAXY S4 With LTE Limited Edition Accessory Pack (worth $160) consisting of a car charger, desktop dock and HDTV adapter, while stocks last.
Other than the Samsung Galaxy S4,  i also got the chance to try on the Samsung Galaxy NOTE 8.0 ! it's HUGE~~~! with a 8-inch display…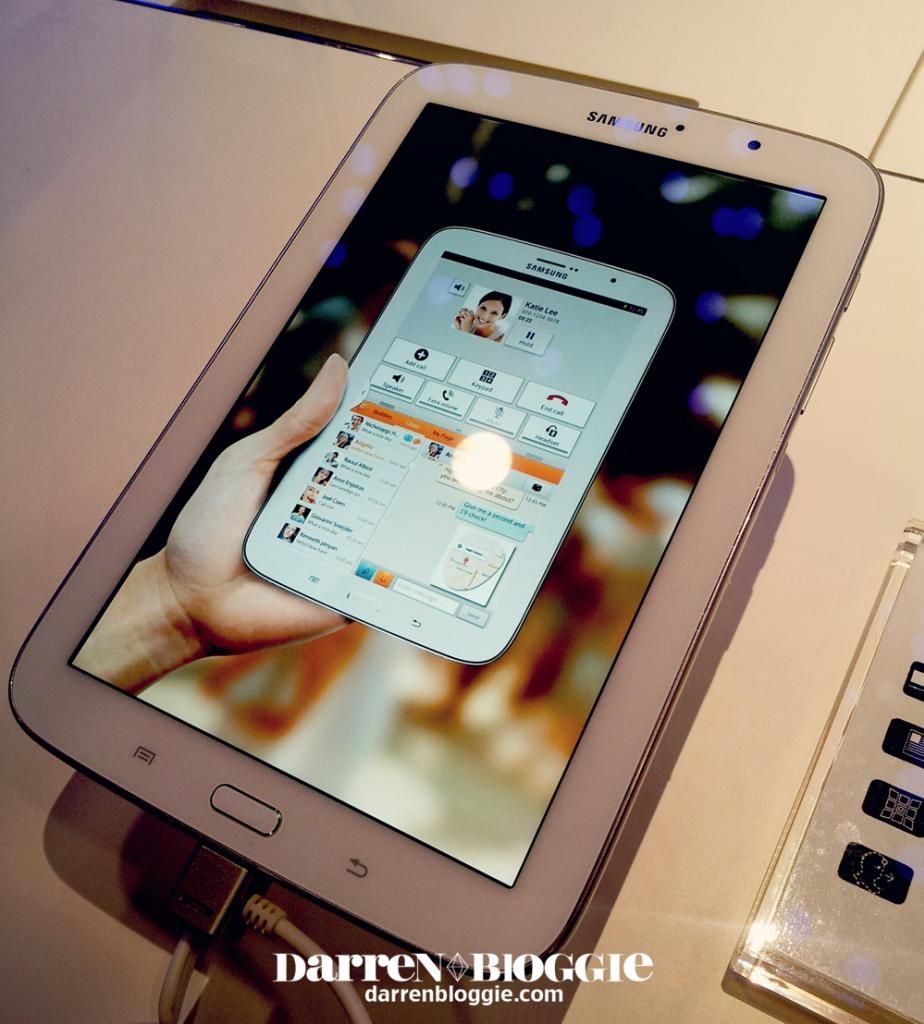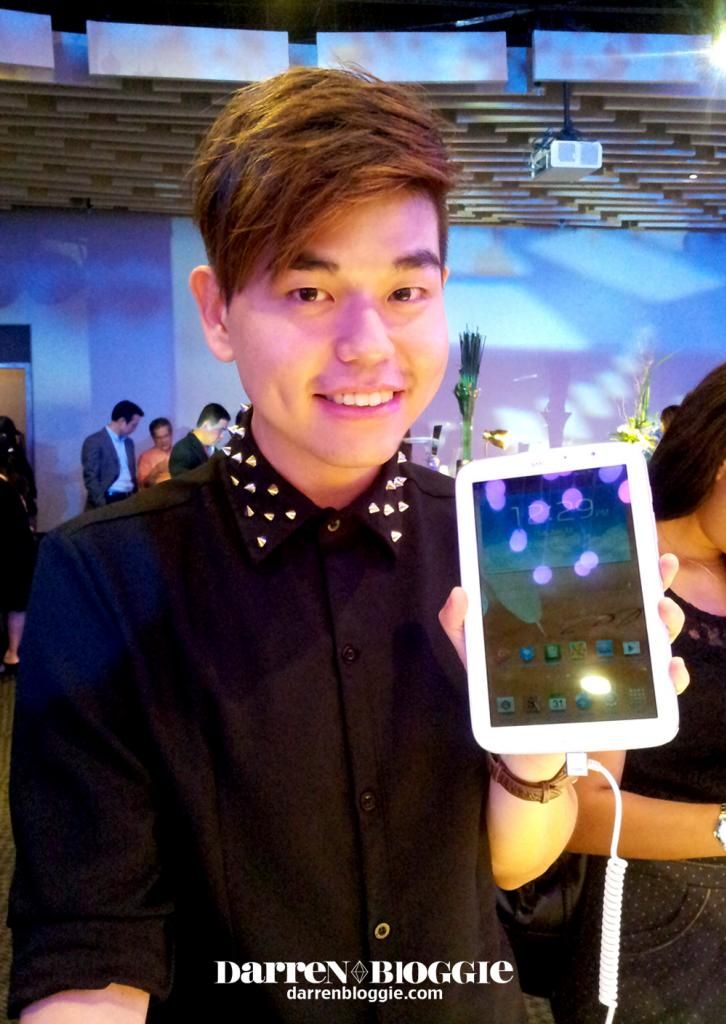 Ending off with a panorama pic taken with my galaxy note.

hmm now i'm thinking of which phone to get. Note 2 or S4?