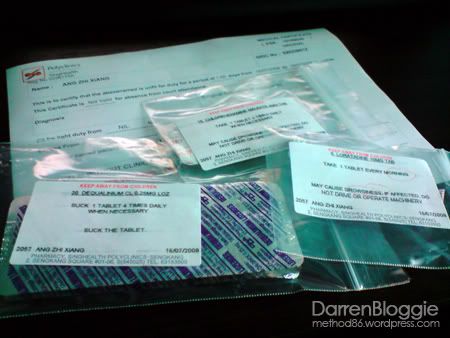 Wasn't feeling well since yesterday afternoon. wanted to report sick in camp but both the MO wasn't around.. so thanks to my csm for releasing me early to consult a doctor outside.. but when i reached the clnic, it's closed… wth?! and it was rainning damm heavily, so i decided to go back home and take some medicine and have a good rest… went to bed very early and slept all the way till this morning.
Woke up and went to the polyclinic. waited for almost 3 hrs over there to get my medication and mc.. supposingly to have 2 days mc but u requested for 1 will do… At the same time, went to collect some stuff from singtel as they delievered it to my unit but i wasn't ard on sat. It's a redemption letter for $30 Takashimaya shopping voucher.. woooo.. thanks Singtel~! hahahaha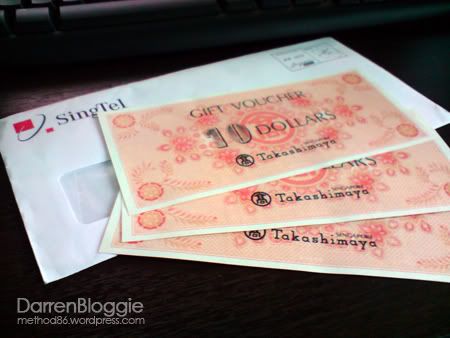 So rest at home today.. and search for a few jobs online.. been sending alot of resume out and there's isn't any reply so far.. looks like it'll take some time for them to reply back ba..
Alright.. gotta go sleep now le..
Take care guyz, Good nite~