I can has a iPhone 4 too!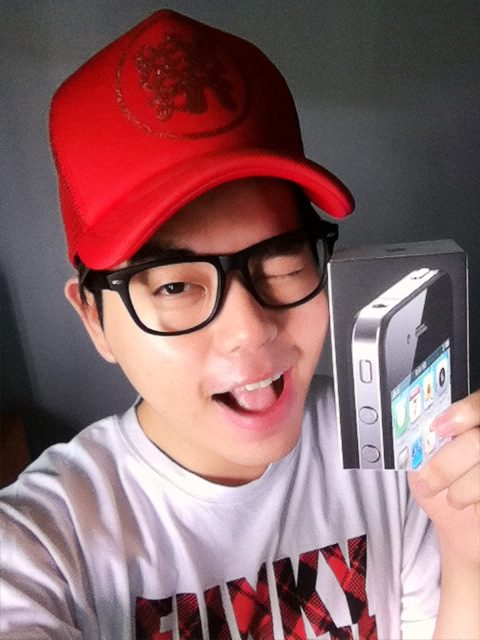 Finally i managed to get myself a iphone 4 and i know you guys must be saying in ur mind : "wahlao. it not a new phone anymore and it's launched like so long ago plus iphone 5 coming out soon le, why still get a iphone 4?"
BUT i DON"T CARE! MUAHAHA~!
Actually i seriously think that this is the best timing to get a iphone 4 now because:
You dun have to go queue up extremely early just to make sure you can get urself a iphone 4 as they have new stocks arriving at all hello shops everyday in the morning!
As iPhone 4 was launched quite sometime ago, the prices for it somehow gets cheaper now compared to it when it was first launched.
Since iPhone 5 will be launching soon (i dun know true anot), and as a brand new phone from apple, i'm sure that there will be lots of bugs to be fixed just like the iPhone 3 and 4 when it's first launched. AND since iPhone 4 was launched sometime ago, all bugs are more or less fixed and more stable now.
and these are the reasons that convinced me to get a iphone 4 now instead of waiting for the iPhone 5 to be launched.
Don't you agree with me? but watever if you don't as these are just my views about it.
OH! and i'm so in LOVE with the retina display! extremely crystal sharp and clear display with extremely vibrant colors! viewing pictures and videos on it is like so SHIOK la~!
and hor, there's a front camera which means that i can take self portraits much more easy now! WOOHOO~
*ps: do you peeps know of any blogging apps for wordpress other than the default one they provide? it's like forever crashing lo! damn irritated by it! let me know about your recommendation yea! ;D
THANKS! 😛