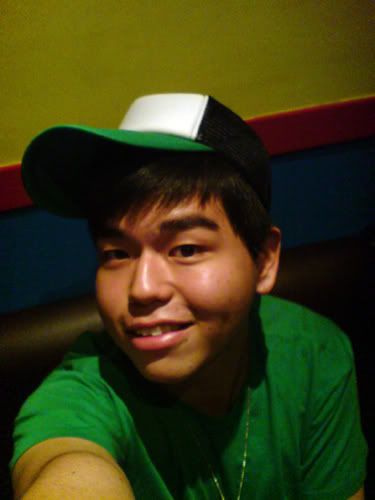 after been "locked up" in camp for almost 3 weeks, i've not been able to go out with my frenz and attend fc meeting as all my weekends are burnt..
damm sianz…
but luckily, everything is now back to normal.. hehe
yesterday, which is a good friday (YES! a public holiday.. -_-"), i was back in camp… busy with the preparation of our upcoming overseas exercise.. but luckily, we managed to be "released" at 6pm..
Zen, my campmate, drove raymond back home and me to katong shopping center.. Thanks for the free ride!
was meeting dia, rac, mie, zw and yy for KTV session.. yup.. it's been like months since we last went there.. haha.. if i'm not wrong, the last time we went there was on xmas eve lo.. hahaha…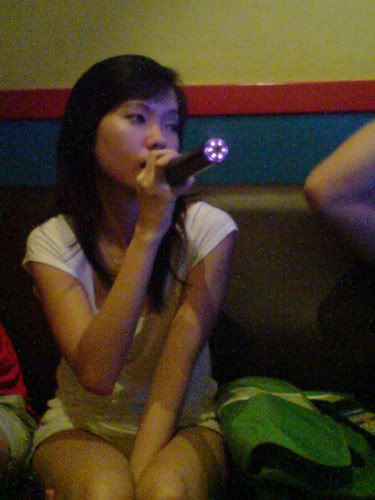 sang quite a few no. of songs as the new songs that we wanted to sing was not there..  in the end, it turns out to be a chit chatting session haha..
as the room we booked was from 7pm to 1am.. at 11.30pm, we're all getting hungry.. so we left at 12am and reserved our remaining 1 hour to our next visit..
went to draw money and to my surprise, i'm left with a pathetic $3~!!! i was thinking that i would be having a few hundred bucks in my acc as due to the stay in camp for these few weeks, i've not draw out much money.. but now.. i'm left with this $3! grhz…. thanks to the CPF for deducting that much amt of money from me and the insurance as well.. sianz…
after drawing money, we went geylang for supper~ wooo.. nice dim sum for supper! we ordered alot of food and it all taste damm great~.. i noe it's a sinful supper but who can resist such yummy food that can't wait to be sent into your mouth? hahaha..
now see what we had … …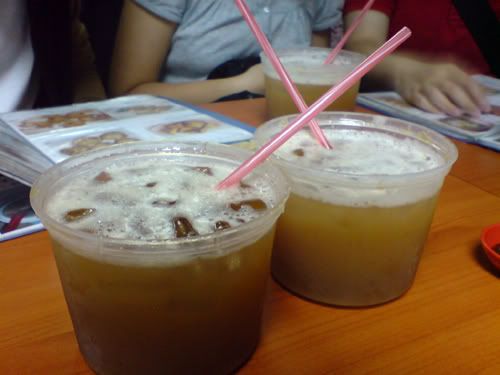 unique cups… hahaha  / honey lemon tea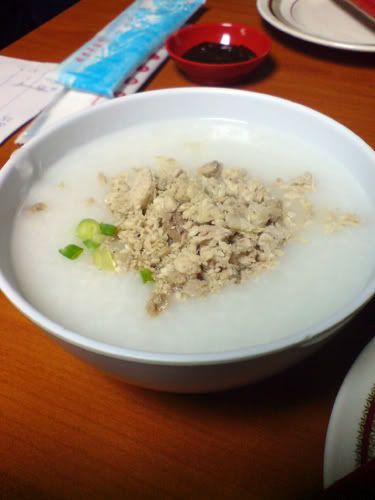 minced meat porridge.. it was so tasty that me and jamie ordered a second bowl to share hahaha..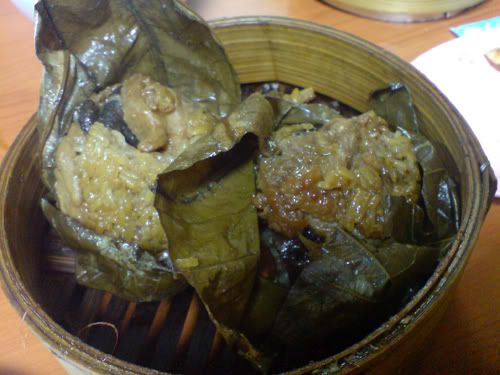 荷叶饭  steamed rice wrapped with lotus leaf.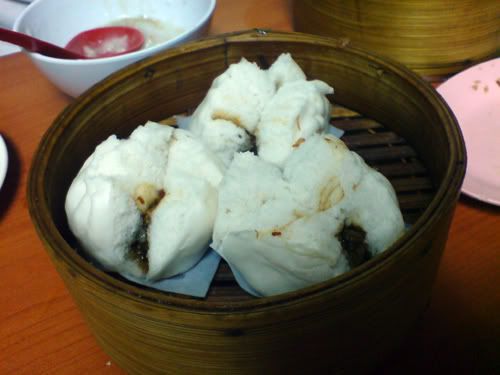 叉烧包 Char siew buns..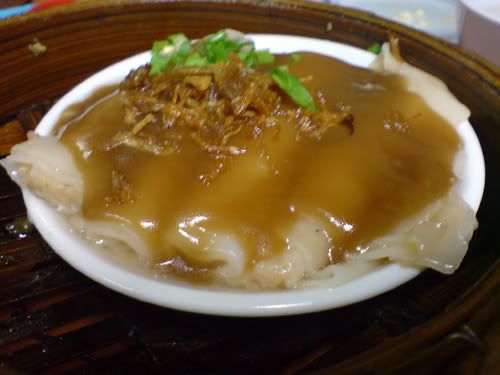 鲜虾猪肠粉 chee cheong fun with prawns..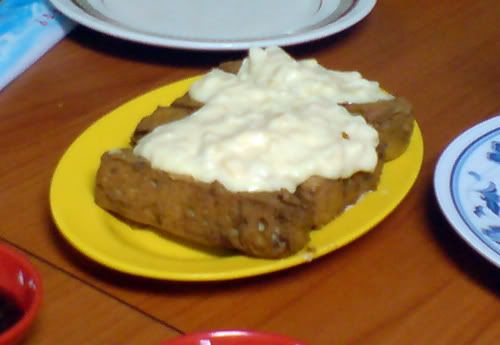 can't rmb the name but it's damm nice.. deep dried toufu with mango salad topping.. BEST!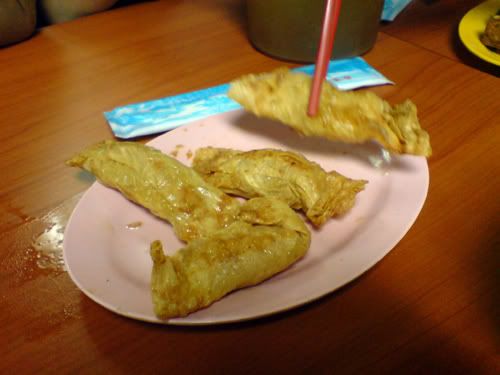 脆皮虾卷 cripsy shrimp rolls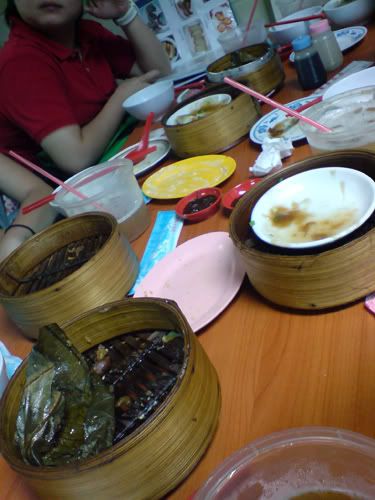 EVERYTHING CLEARED~!  we order a few more other dishes but i din manage to tke any pic.. 吃都来不及了,还要拍照~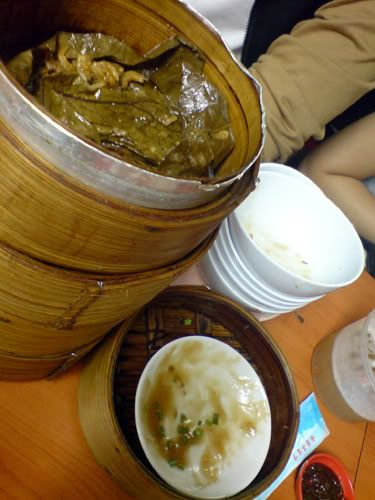 it cost us ard $60++ for all these.. but it's worth it la.. we gotta go for some dim sum buffet the next time round hahhaa…
after supper, zw drove us home.. on the way home, something real funny happen but i shall respect the person and will not say much about it.. LOL~!
after i got back home, it was like 2.30am.. went to bath and zzzz…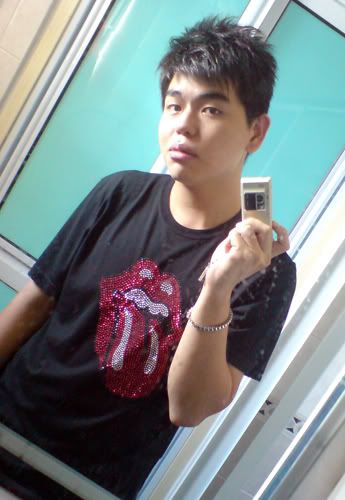 woke up ard 8+ this morning and went to the temple with my mum.. after that, we went to my ah ma house… had dinner there and to amk hub for a walk..  bought myself a facial foam which cost me $20.90… but they're having a promo now where by u buy 1 you get 1 for free.. haha…  tried it just now and it's great.. finally i bought one that's good.. after the one i bought from missha went out of stock for months…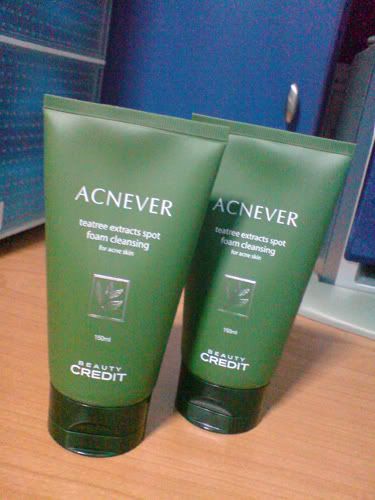 alright.. it's 12.00am now.. gotta go do some net surfing and will be going to bed after tat..
my mum gotta cook 白米酒鸡 tml.. hehe.. her first attempt.. hope it turns out great! hahaha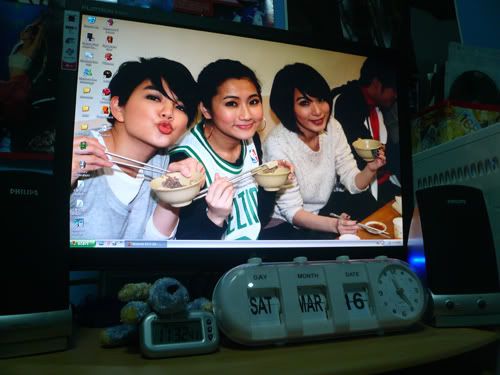 my current desktop… =D
anyway did this drawing in camp the other day.. comments? din add in the facial features yet.. i suppose you guyz would noe where i drew this from ba.. haha..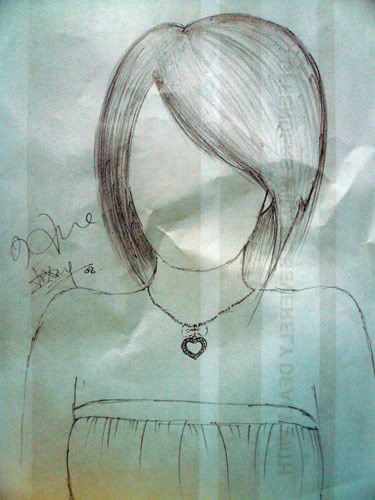 Good nite everyone~