If you've missed the 11.11 Singles Day sales, as well as the Black Friday Sale, here's your last chance to enjoy great savings at Lazada's Online Revolution!
On 12.12, your favourite brands will be launching 'surprise boxes' containing $100 worth of items at a fixed price of $29 only! It was so popular during the sale on 11.11 that some was sold out in 4 seconds! Since its introduction in March this year at Lazada's Birthday Sale, the number of branded surprise boxes for customers to choose from has grown by more than four times! You can expect to see more than 60 branded surprise boxes during the 12.12 sale!
Here's a sneak peak of what I've received from my FOSSIL X LAZADA Surprise Box. This leather pouch will come in handy for your daily necessities such as your portable power bank, cables, earphones and more.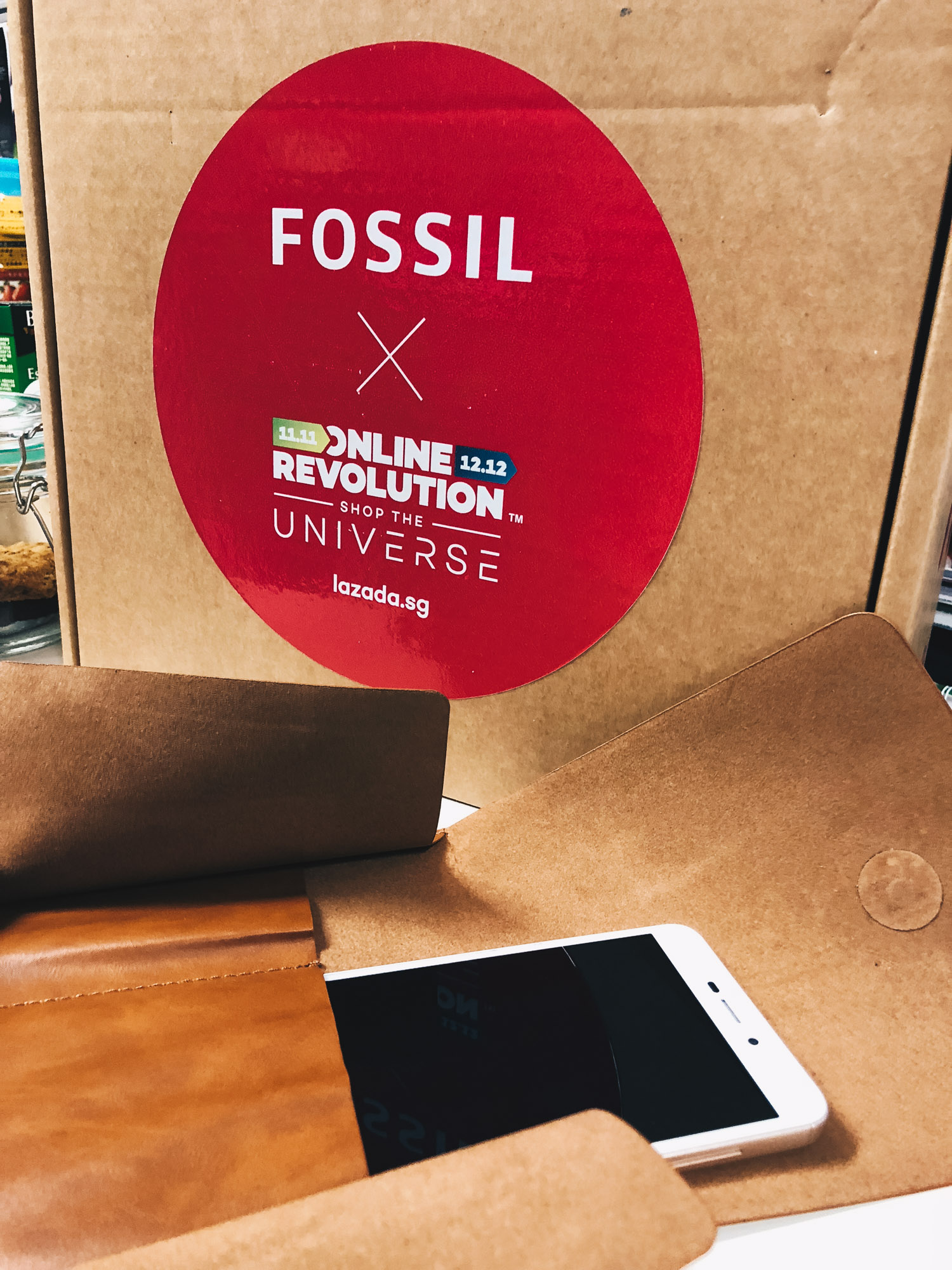 3 Days, 3 Reasons to Buy, Buy, Buy.
Day 1: Irresistible brands you want, love and desire
Choose from Lazada's range of some 3,000 renowned brands that offer top quality products at unbelievable prices. They include beauty and fashion brands like NYX, Jack & Jones, and even Clinique and Clarins. Also keep an eye on cool lifestyle brands like Triumph, Ray-Ban, Fitbit, and Xiaomi as they offer exclusive deals and even the highly popular "surprise boxes" on Lazada that cannot be found anywhere else.
Day 2: Everyday favourites you can't do without
Grab these trendy must-haves that will make your daily routine even more enjoyable. You will be spoilt for choice when browsing through products offered by Lazada's local and overseas sellers, as well as, Taobao Collection, which is selected from the world's largest online marketplace. They include men's and women's shirts, blouses, watches, and Bluetooth headsets.
Day 3: Last chance deals and promotions you better not miss 
You snooze, you lose. With more than 24 million deals offering up to 90 percent discounts and 120 bi-hourly flash deals from 12 – 14 Dec, scoop up everything at rock-bottom prices and brag to your friends about the huge savings you racked up.
Fastest fingers win! Get ready for the BIGGEST Sale on Lazada before the end of 2017!
EXCLUSIVE FOR DARRENBLOGGIE'S READERS
Enjoy 18% off capped at $11 for the first 100 new customers from 11 Nov – 14 Dec 2017 when you enter the promo code below!
This post is brought to you in collaboration with LAZADA Singapore.