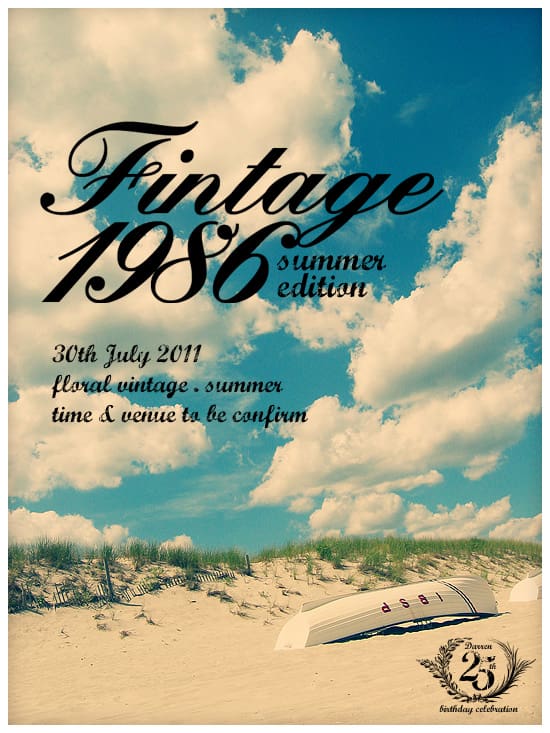 my last part of my Fintage1986 Birthday celebration ends with my amblove (yes amblove once again). The theme set previously was summer edition as we intend to go for picnic but due to time constriction as we wanted to catch the NDP preview fireworks, we decided to have early dinner instead of picnic. BUT~ it's still summer edition as we everyone was supposed to be dressed in fintage or summer look… but actually i dun mind them not dressing accordingly as i know it's not easy for everyone to have the clothings that fit perfectly well into the theme 😉 SEE i so shang jie ren yi lo! muahahaha~
So we met up at raffles place mrt station and had our dinner at the marina bay link (which i totally have no idea about this underground mini mall lor~) It's something similar to those xchange in most mrt station… example like dhobby ghaut xchange, tanjong pagar xchange etc etc…
To save time and the hassle to queue, we decided to try this Japanese Spaghetti House whereby there wasn't much crowd…
So you must be thinking that no crowd means the food not that nice lor.. BUT WE ARE WRONG! the food served was pretty good and the crowd came in after us lo! (the restaurant should thank us for bringing in the crowd lo~ ok i know i'm talking rubbish here.. lol! :X )
There's quite a wide variety of japanese spaghetti to choose from and we ordered the larger set which comes with a spaghetti, a drink or dessert, a soup and SALAD BAR! yes! buffet style ok~ u will be given a bowl and you are only allowed one serving (meaning u can only take 1 time) from the salad bar 😉
miso soup… but not those cloudy kind..
look at the portion! FREAKING large!!! seriously suggest you guys to share unless u think u can finish it…
there's also another option whereby they name it the Half Half set whereby u will receive 2 different spaghetti in your meal but in a smaller portion. Seriously u tell me where got small?! it's like a normal 1 person serving lo!
yumm yumm~~~
and here's the dessert… a tiny slice of cheesecake and a scoop of vanilla ice cream 😉
LOOK at the WIDE variety of spaghetti to choose from!
oh and one thing to add on is that u uses a chopstick to eat your spaghetti!
the crowd waiting for the fireworks…but we are lucky as we do not have to squeeze with the rest! 😉
pretty hanging lights…
with ah boon! (ok i know my hair very weird. but wat to do? haix thanks to ICT.. ;'( )
marlene!!! and cai jun~
at the lobby of mbs.. can't wait to go up!!! 😀
more pretty hanging lights!
guess which floor are we going up to?
that's VERY high!
and here we are!! a freaking HUGE suite !!!
and this is the view you will get to see in the toilet…
HUGE toilet la~ sooo spacious lor!!!
the bedroom…
magnificent view!
and here comes the firework!!! BOOMz~! Boomz~~ BooMz~!!
CHIO right!! it was totally a very different experience to watch the fireworks! they are BOOMing right in front of ur eyes lor! EYE level u see!!! it would be even better if we can go up to the sky park!!!
anyway, thank u once again to my amblove (shihui's family) for allowing us up to the suite to view the fireworks! THANK u soo much! hope we didn't disturb dao your family members 😛
and thanks to all of them for surprising me once again with CAKE!! seriously i nvr thought of this as they've already surprised me previously at the stay in hard rock hotel. felt very loved and blessed about it.. THANKS!!! 😀