ok.. finally all the birthday parties that falls in the month of OCT is over~
the next one will be NOV but luckily only 1 person haha.. which is RAChel`!
went for yy birthday party on sat, wasn't alot of peeps but there's alot of relatives haha.. the cake taste quite nice.. but the buffet still ok la..
after the party, me, yy, mie, dia, ah mei, cindy, aaron, pw, waimeng, rac and berlinda, a total of 3 cars, we drove to cineleisure for k boxing session .. hahha.. berlinda left after she reached cine as she's meeting her frenz.
when i reached there, xi zhou called me.. i answered the call and realised that they're just behind me lol. sf, pei lin, victor, xizhou and jc..
as i took the car that wm drove and we reached the location first, so we went up to the room first.. after a shortwhile, rac's gf and the rest arrived.. we sang from 11+ all the way till 4am.. haha.. power right~! i realized that my voice opened up at the later part of the session haha.. and dia sang the "dui de ren" very nicely too.. does it means that we sing better in the midnight? lol`!
after the session we went back home and i reached back home ard 5am.. wow.. the next day morning le lor~ brush my teeth, wash up and POMP~ sleep~~ zzzZZZ~
woke up at 11am the next day.. went out with my mum in the afternoon to bai bai at hougang and a walk at kovan.. saw Quan Yifeng and a famous cook recording some cooking show. if i'm not wrong, they're demonstrating how to cook porridge. haha..
on mon, went to meet dia, yy and her colleague for lunch. the chicken rice taste quite nice.. not bad.. $5.30 for a set with free flow of rice, vege, chicken, soup and drinks, consider is a very good bargain le =)
after lunch, me and and yy went to the temple to bai bai, then to city hall to get yy's bag.. but they're left with the display set, therefore he'll have to go over to wheelock to get the new piece. but we din went as we're meeting up with zw and dia in the evening for dinner..
went over to amk hub for dinner at New York New York.. the food taste quite nice too.. hehe.. after dinner, we went for a walk in amk hub and went back home.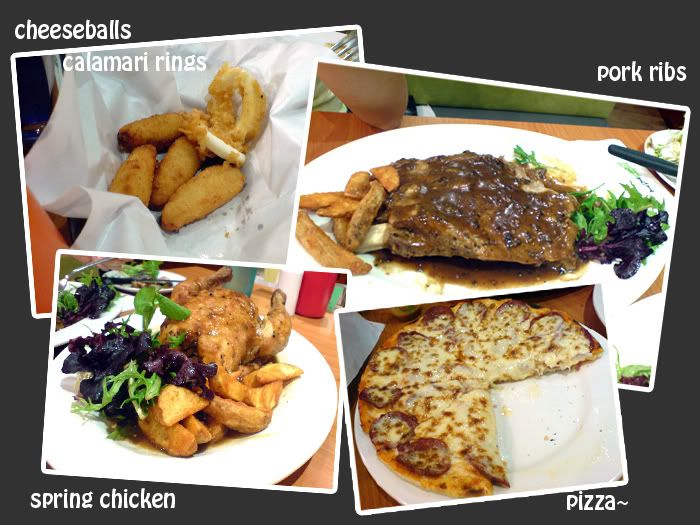 thanks to zw for helping me to buy the clothes from taiwan.. hehe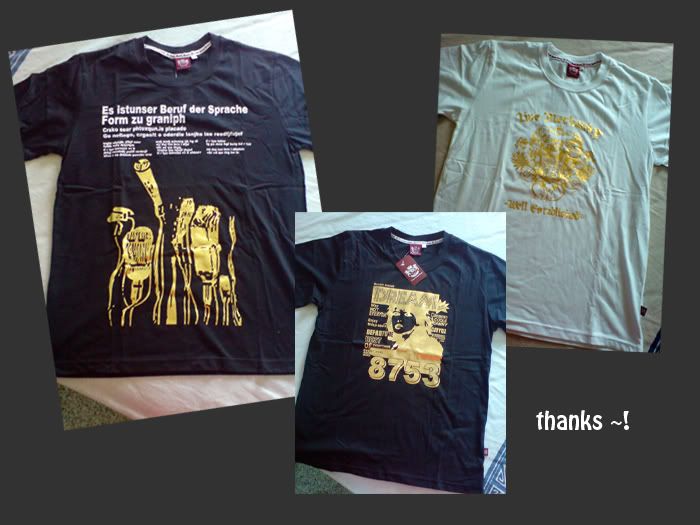 going for my medical appointment later on.. hopefully can get excuse night duties LOL~