Woke up in the morning as usual, was supposed to go for work but in the end, under my mum persuasion, i decided to go for a x-ray at the hospital. So, i went over to CGH (Changi General Hospital) for consultation.
Reached there at ard 10.30… registration was fast but the waiting time was kinda long.. expected anyway.. consulted the doctor and was requested t go for an x-ray.. luckily nothing serious was found. No cracks on my backbone, just a bit of swelling..
Given some painkillers and massage cream to apply.. hehe totally free as I'm using my 11B hahaha.. after collecting my medication from the a&e, proceed over to the pharmacy to collect my left over medication for my arthritis.. went back home after that.
reached home, cooked my favourite spicy noodle soup with ikan bilis (which is instant noodle haha) as my lunch.. yummy and delicious hahaha.. after lunch, tried out the paint i bought for painting on my cap.. tested on those "unwanted" caps which are kinda dirty and out of shape before i finally paint on my actual cap.
Painted 3 big alphabet "MCR" on it, which is the name of my blogshop, METHOD.CR. haha.. quite satisfied with it and its simply waterproof! (tested with water and rubbing against it.. no peeling off or smudged was found) haha.. GOOD!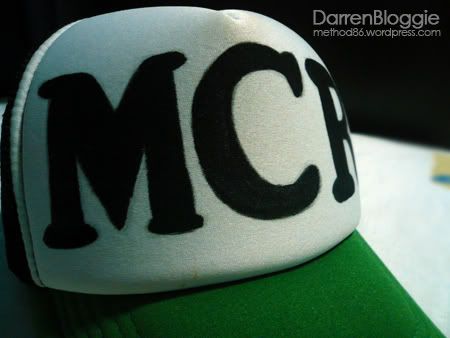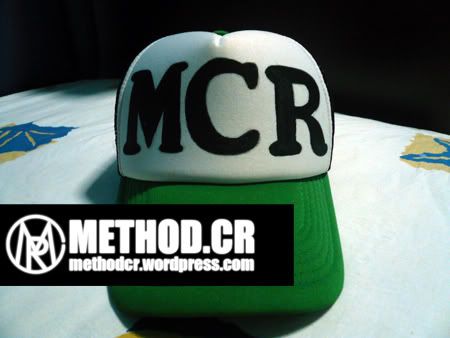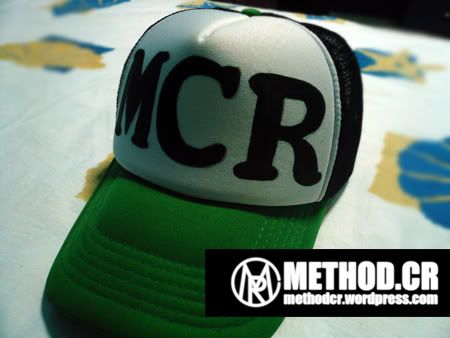 Next, added some blings on my plain polo tee.. simply loved it hahaa… and i find it quite nice too.
What you think?
if you're interested in the tees and caps, can visit my blog shop at http://methodcr.wordpress.com for more information! customization available too~!