haha. know why i'm feeling good?
cos this few days been leaving camp early..
on monday, doing duty clerk so stayed overnight till tuesday.
on tuesday afternoon, ard 12+, left camp for despatch and reach home ard 2pm.. hehe
on wednesday went for course from 9am till 11am.. hehe
then today, went out with my S4 for lunch at 12+, then left camp at ard 1+ ahaha..
tomolo. going camp ard 8+ then leaving ard 11-12+ hahahhaa
good good wahhahaha..
btw, i went to have my haircut .. abit too long and thick le.. now feeling much more refreshed le hehe..
today saw the newpaper and saw this familar pic..
its the pic i did for selina birhday haha..
surprised to see it on the papers..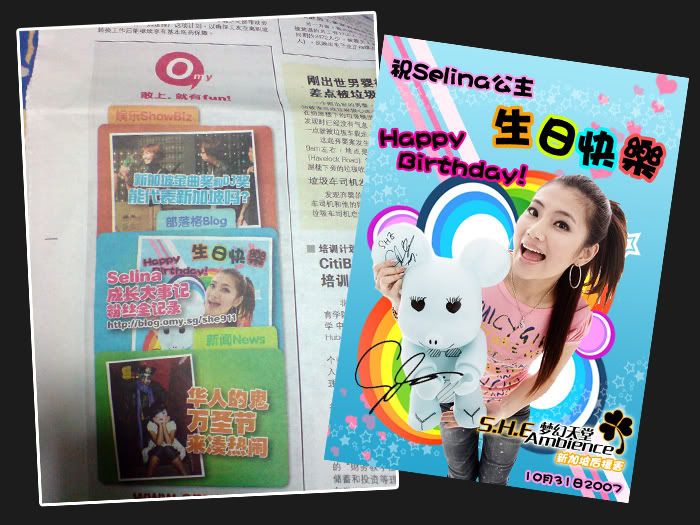 and yup the photos i promised to post for the steamboat session.. here it is.. left out those unglam pic if not i gonna get killed by them LOL~!