Have you ever thought about this question?
Does Singaporeans dress badly?
To me, I think Singaporeans are lack of the courage. They do not like to try out something new and be very conservative in their dress sense. BUT, there are also some that are abit too over, which makes them looks kinda awkward in the public or maybe their fashion sense is simply sa la~
There's one thing that i want to stress about is people wearing flip flops to town. Unless you're wearing a nice flip flop like those from Havaianas, if not, please do not attempt to.. i find it kind of sloppy. I wouldn't wear a flip flop to town, but would definitely wear to places like sentosa, east coast, pasir ris park etc. That's much more suitable.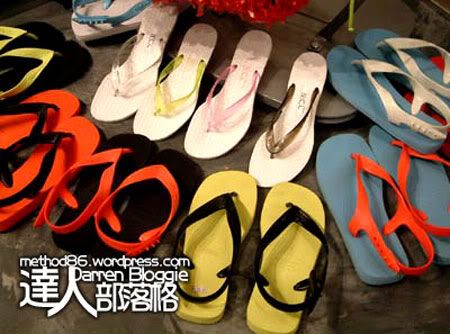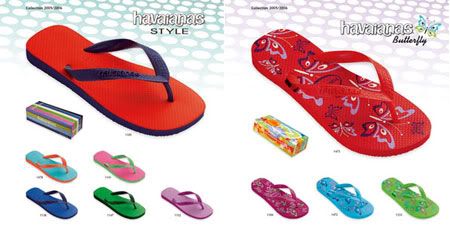 One more thing to stress on! have you ever seen someone wearing a pyjamas to town before?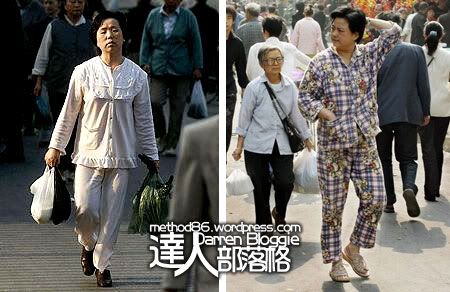 OMG! Couldn't imagine anyone wearing that, walking around in orchard road… he or she definitely earned my respect for his courage.
So, how do you dress when you go to bed? This is how my pjs looks like 🙂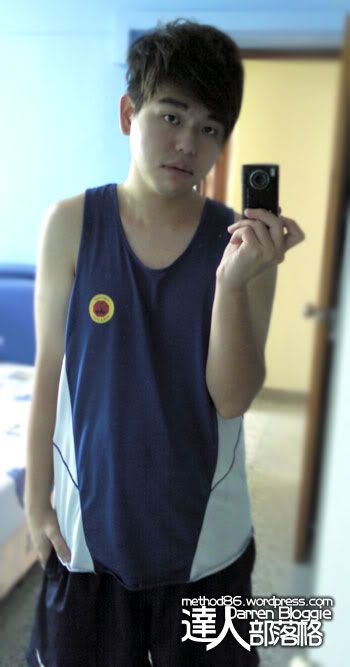 Something comfortable 🙂
and these are photos of our PJS party with my friends during our trip to batam last year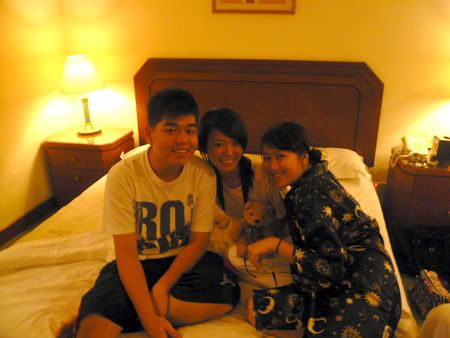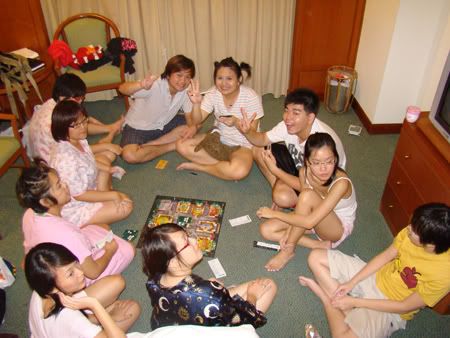 So you only wear PJS when u go to bed or when you have a PJs party!!
Another thing to stress on is this. It's the summer season now and the weather is freaking hot so please, to all the guys out there, do not wear over layered clothing, you may think you looks cool but to others, you just seems like a fool to them. I know layering clothings can make one looks better, but if you really have to, please get those that is not going to make you sweat like hell.. example those thick jackets, blazer etc.
I suggest all guys out there to invest in a white cargo berms. It goes well with all colours! and since it's summer time, wear something bright in colours 😉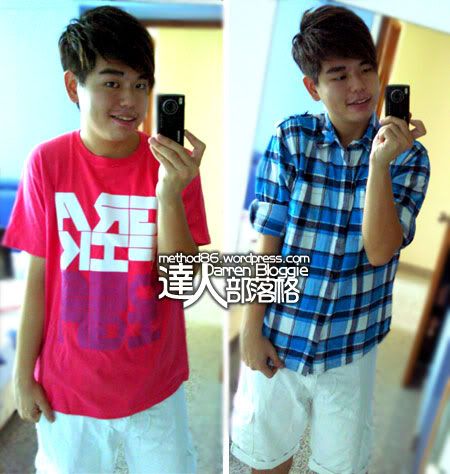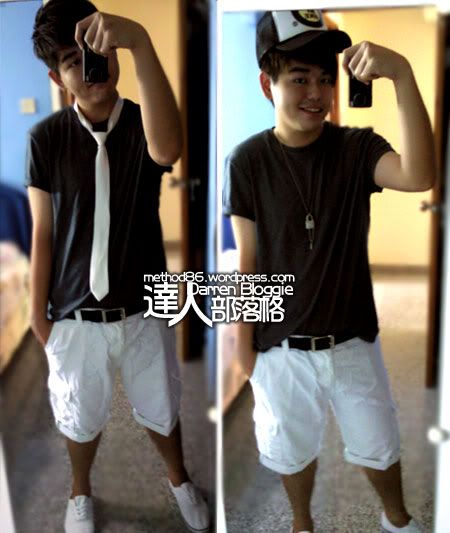 … and use accessories to create the different style you want 🙂
Overall, you need to know what is suitable for you and for guys, a suitable hairstyle that fits you is extremely important as well !
So, what is your conclusion? Do Singaporeans dress badly?
Anyway, it's the Great Singapore Sale now and it's time for you to revamp you wardrobe! Happy Shopping 😉