Met up with dia and zw in the afternoon back to my office to collect the prize that she won and we headed over to tampines 1 after our lunch. Shopped ard there and once again I spent at UNIQLO.. hahaha.. bought a three-quarter sleeve black tee and one graphic tee. =) happy…
Rac, jac and peiwen meet us at tampines before we drive over to bugis to meet ye ying and jamie.
Went for dinner at 旺角香港茶餐厅。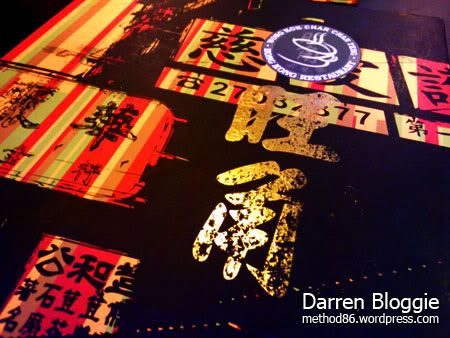 Interesting names from the menu…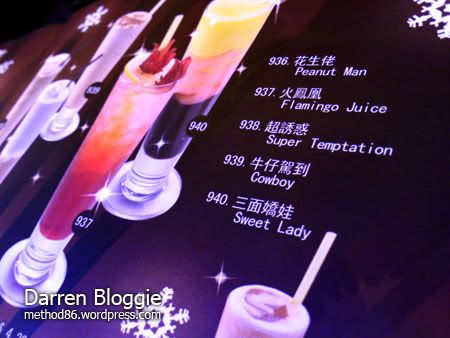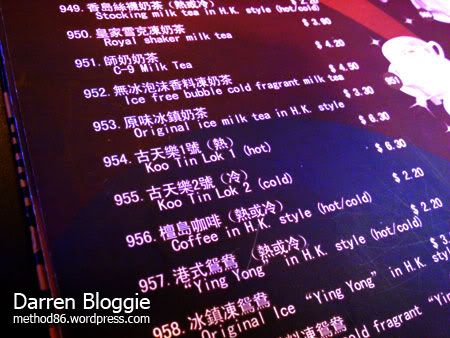 Glass Noodle with herbal soup…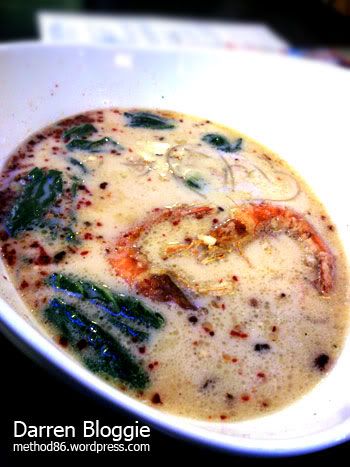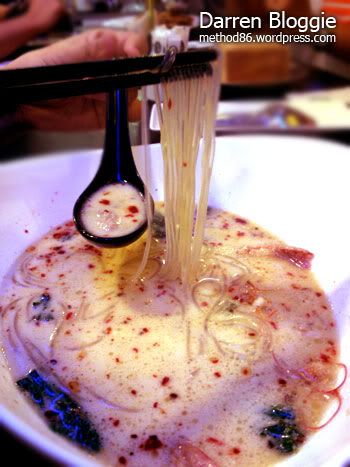 Peanut Butter Bread with Condensed Milk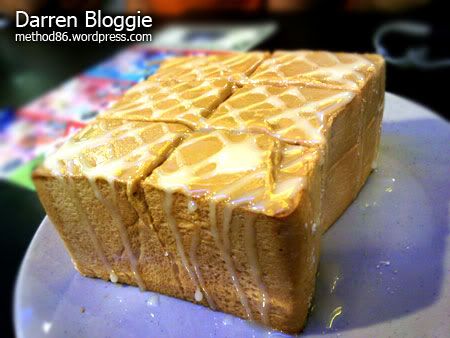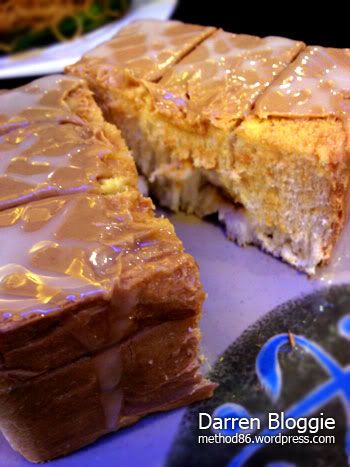 Fried Noodle.. Can't remember the name…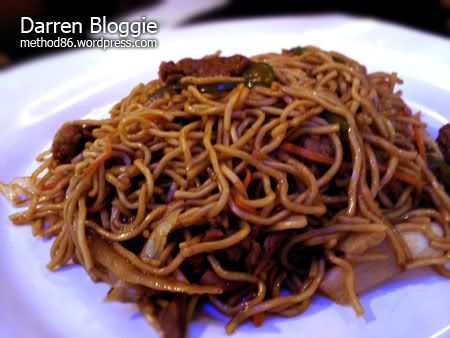 干捞面. The meat is nice..

Fried Noodle with Beef slices.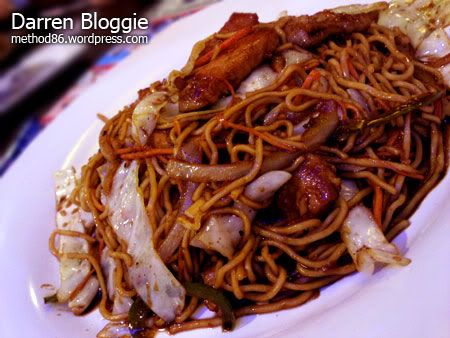 Some Curry Noodle, can't remember the name as well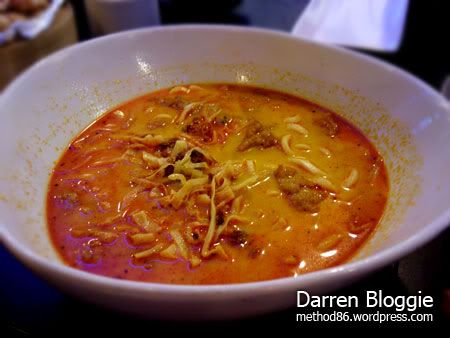 Cheese Baked Rice with Pork chop in a 蒸笼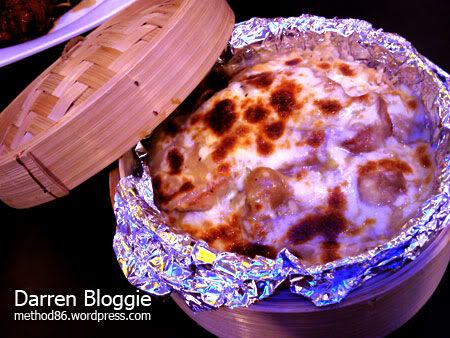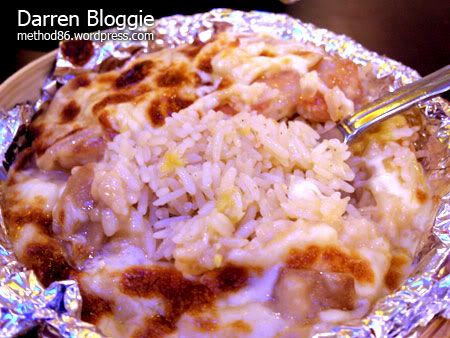 and the main concern of the day for us is this extremely huge cup of Pearl Milk Tea!!!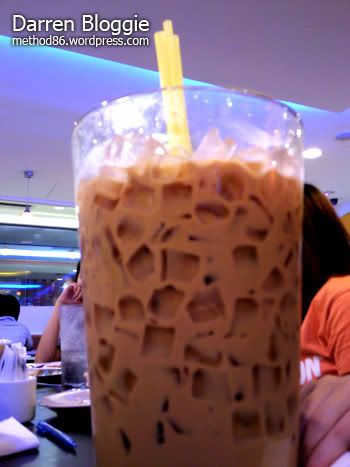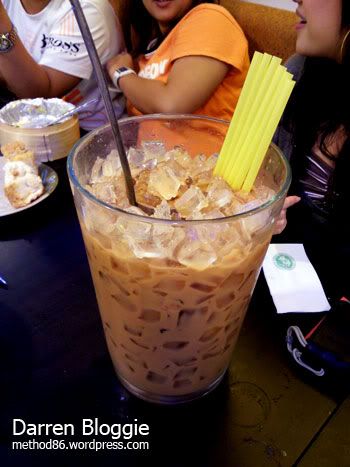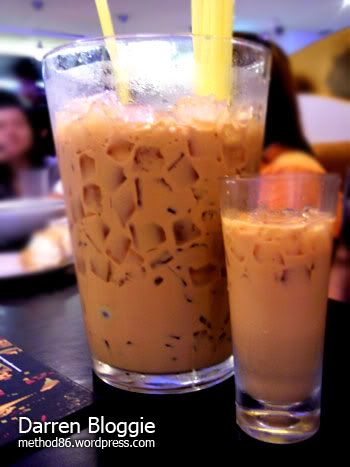 Pei Wen and Wai Meng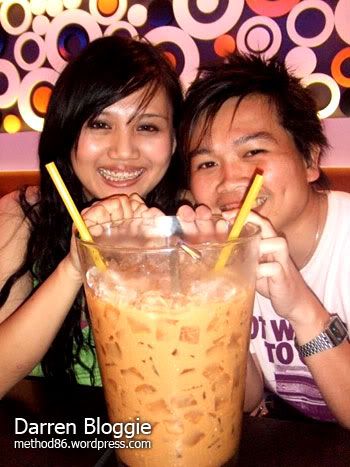 Rachel and Jacq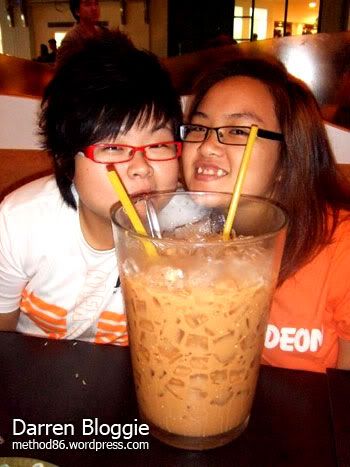 Marc aka Yeying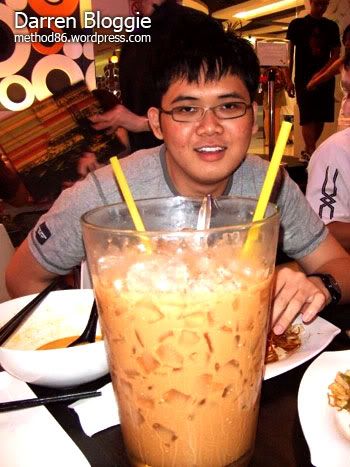 Jamie and Rachel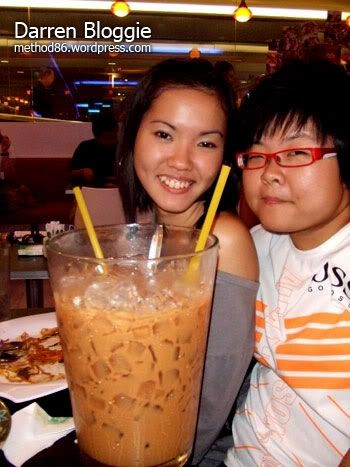 Diana and ZhiWei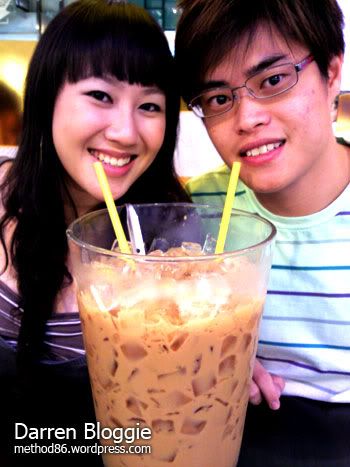 Me~~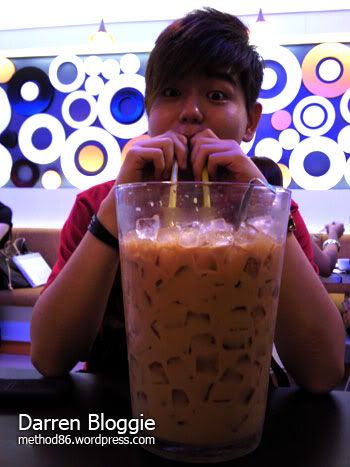 Not forgetting group photo.. it's been quite some time since we last met up =D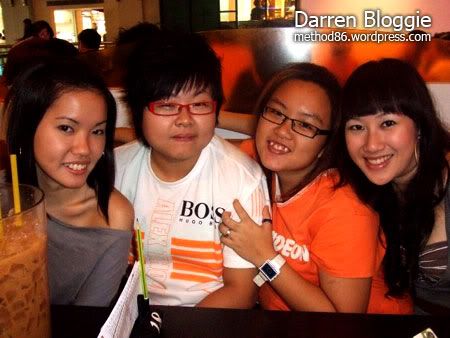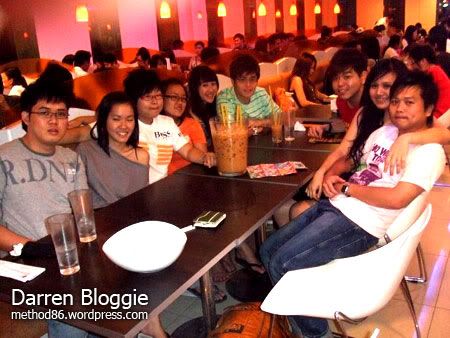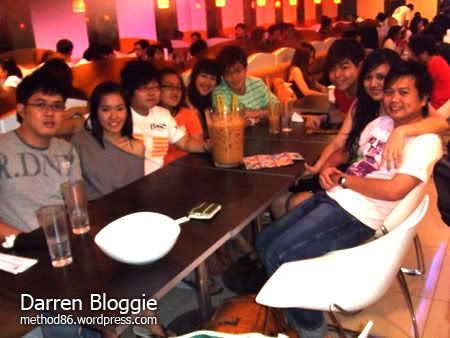 Peiwen and Diana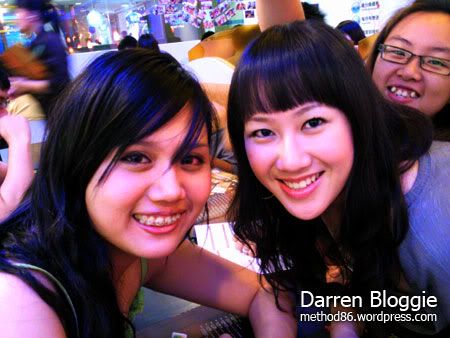 Diana and ZhiWei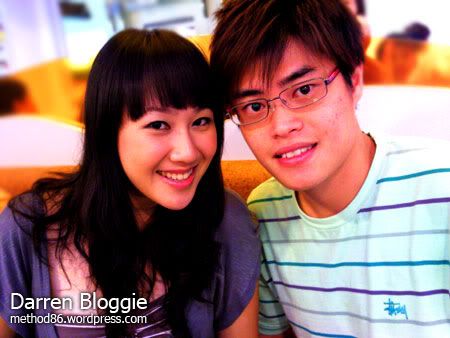 Me and Peiwen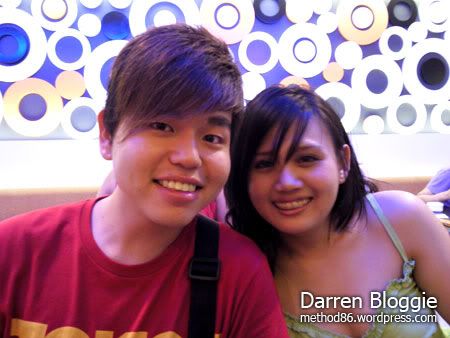 After dinner, we went over to haji lane.. and it's my first time there at night… it's so different from the day. In the day, you see lots of shops selling, crytals beads, fabrics etc but it transform into a place whereby pple come here to chill, drink and one of the popular activities they does here was SISHA… yes, the healthy smoking… hahaha
and the usual photo-taking session…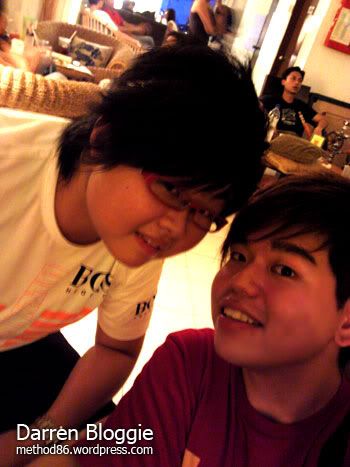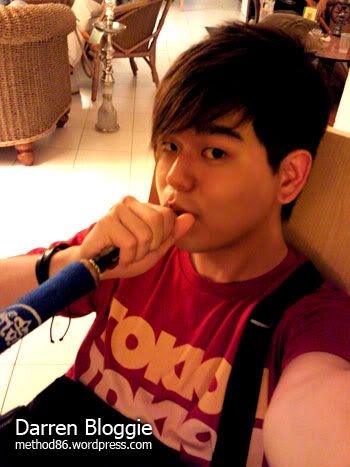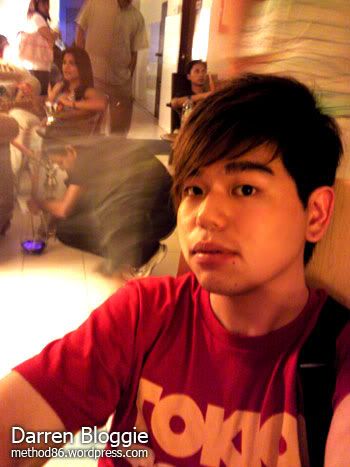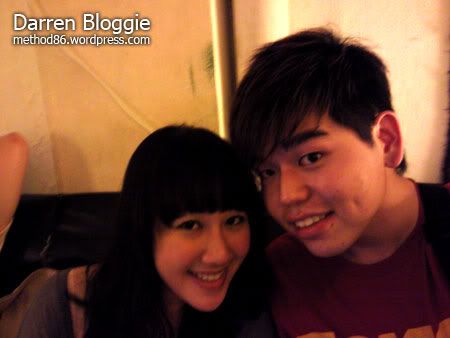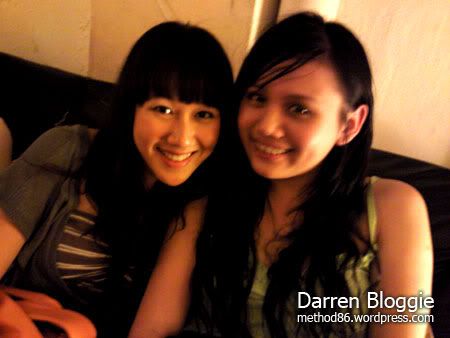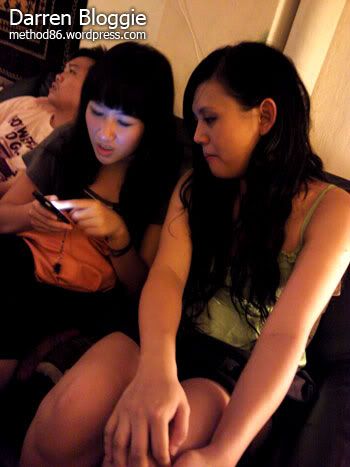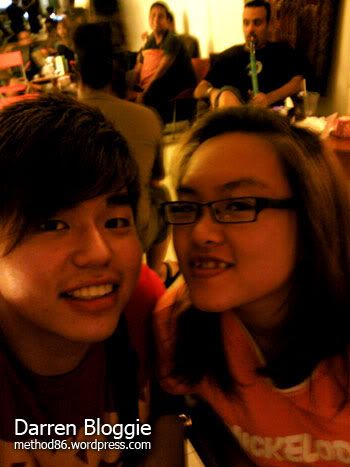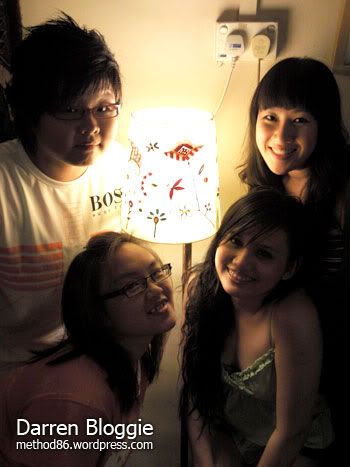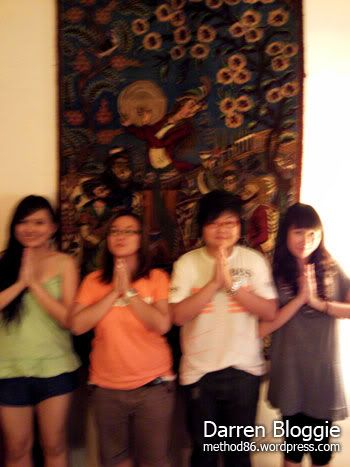 and i surprise that my phone camera can do so much wonders!!! all the photos u see here are taken with my camera handphone! cool huh?
and this function makes me love my phone even more ! Panaroma~