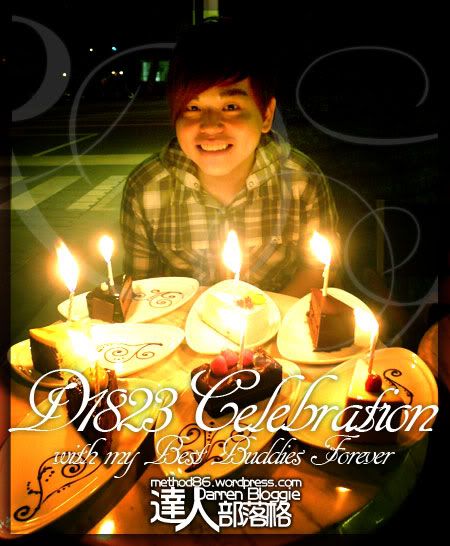 After all the rushing and editing, the long awaited Darren 1823 Birthday Celebration entry is here! Spent my actual birthday with my BBFs (Best Buddies Forever) and we simply had so much fun! Thank you soo much for all the surprises prepared for me 😀
We met up at novena mrt station in the afternoon for the Hi-Tea Buffet at Zhou's Kitchen. It's rather cheap i would say as we simply ordered alot of yummy food! The buffet is kinda special whereby you don't get to grab the food you want from the food corner, but you simply just need to remain where you are, tick on the food that you would like to have from the menu and they'll serve it to you shortly! isn't it cool? haha~ 😀
Now see how much food we've ordered~!
The complimentary Steamed Crab Glutinous Rice (for a total of 6 diners and above)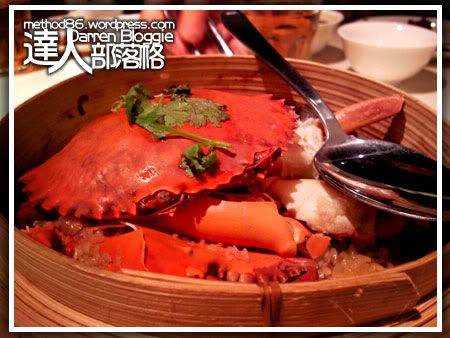 Lots of dishes and dim sum … …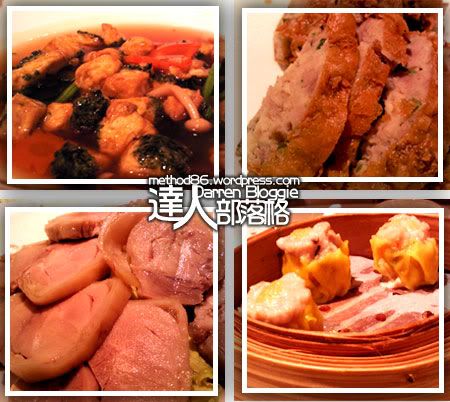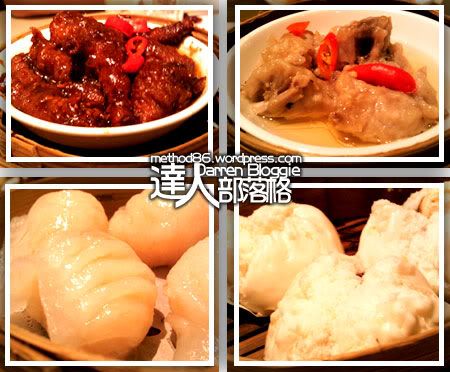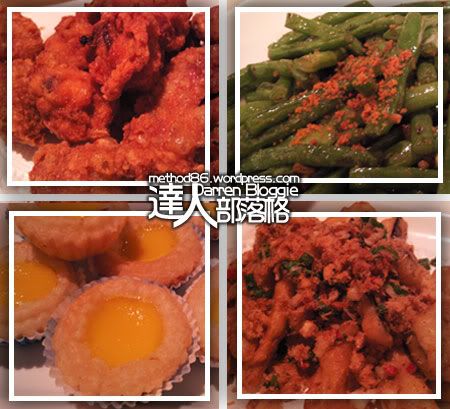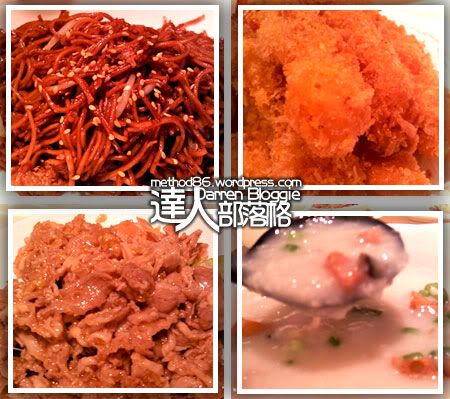 and dessert for the day, yang zhi gan lu…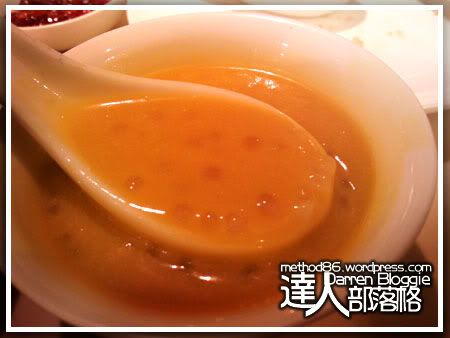 can you imagine that we actually ate a total of almost 30 egg tarts in total~!? lol 😀
After the hi-tea session, we went over to ION Orchard for a walk, although we just went the day before haha 😀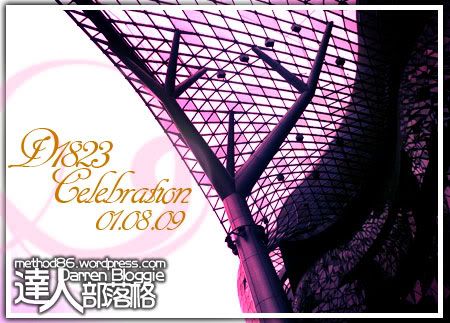 and there we go, snapping ard with the HUGE nutmeg outside ION Orchard…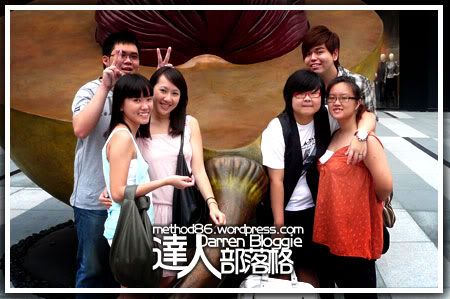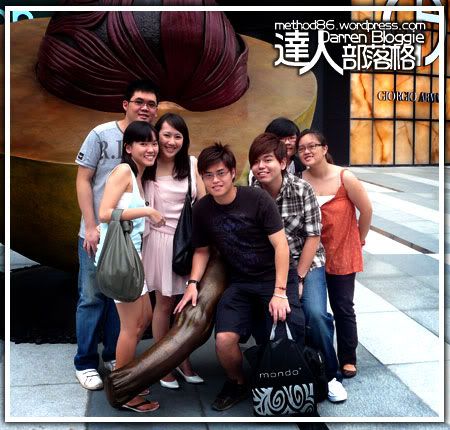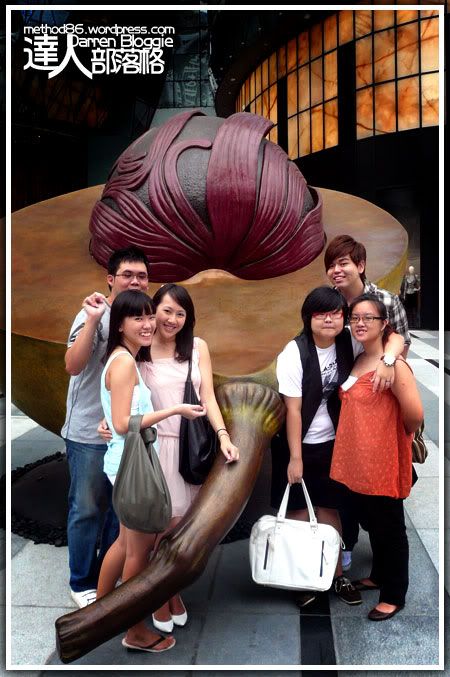 Rachel & Jac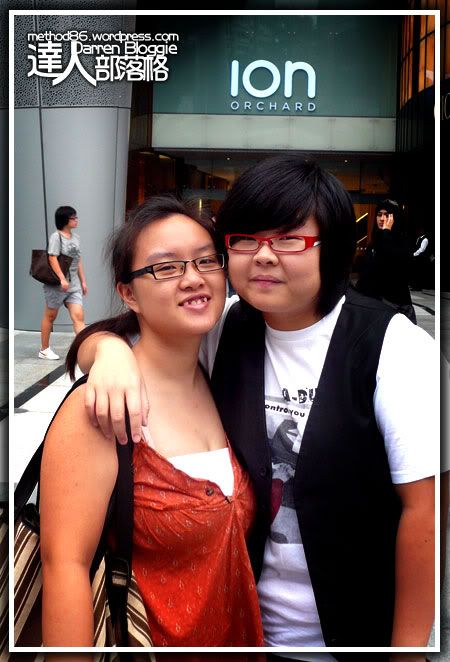 Diana & Zhi Wei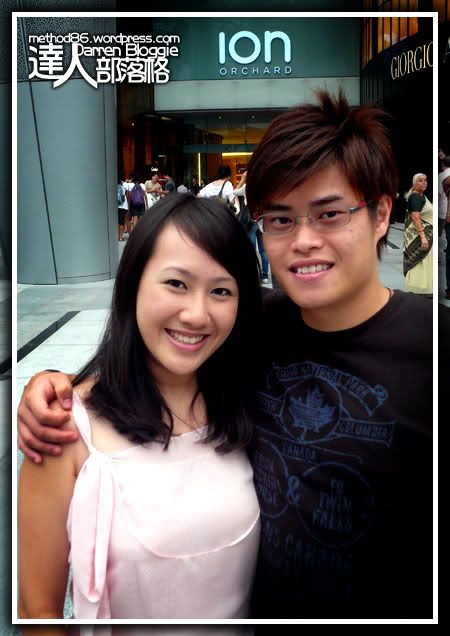 Marc, Jamie & ME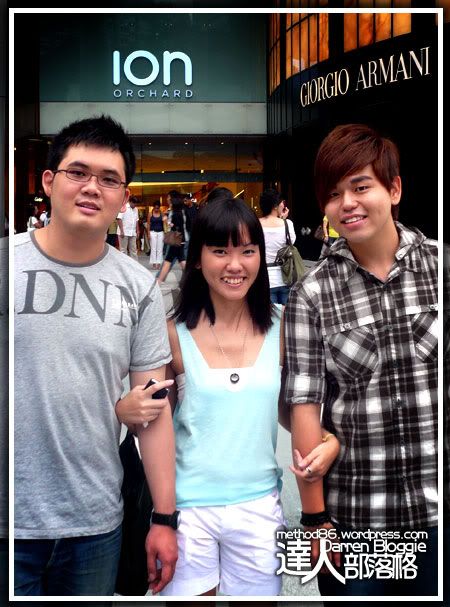 After a little window shopping in ION Orchard, we proceed over to Caramel for coffee, tea and cakes 😀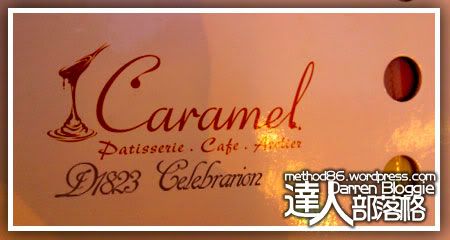 A place with a nice environment to chill at, accompanied with nice tea and cakes 😀 that's LIFE~! i loved it !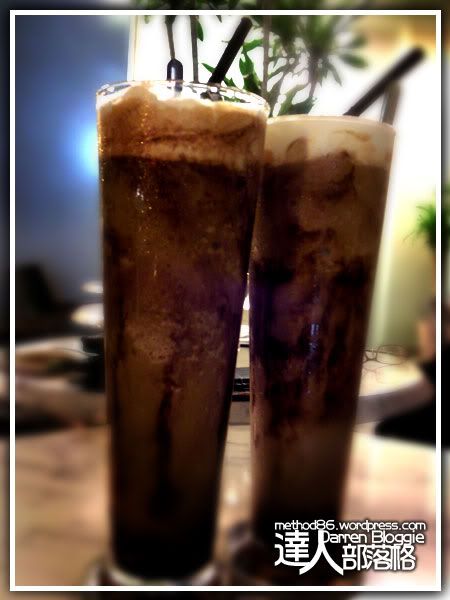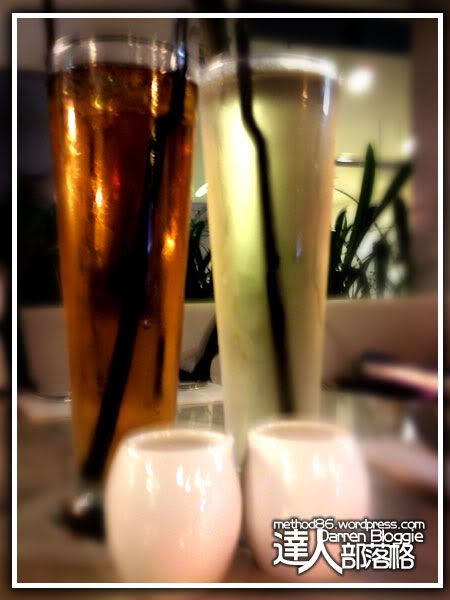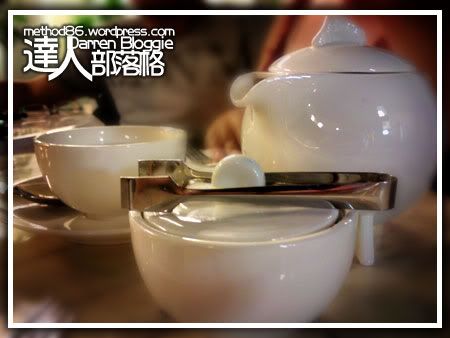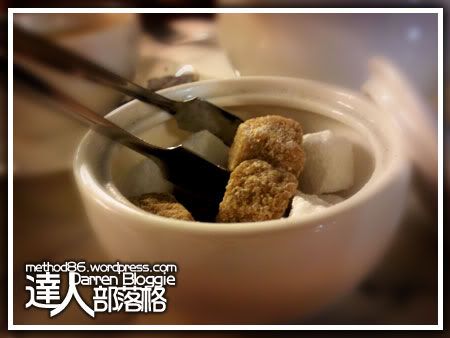 and not forgetting to cam-whore :D!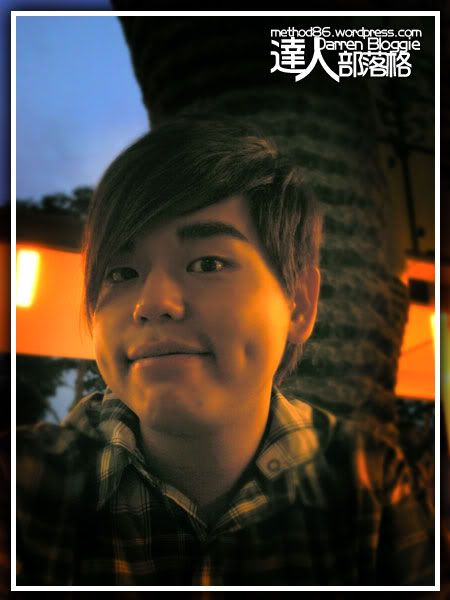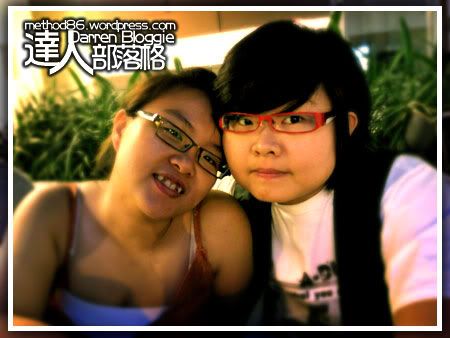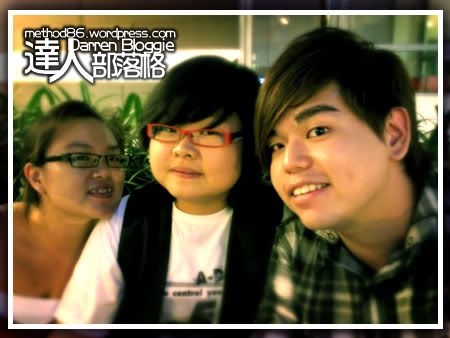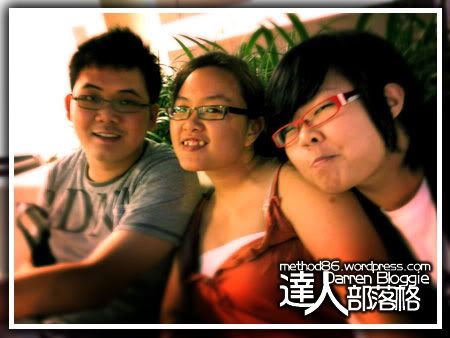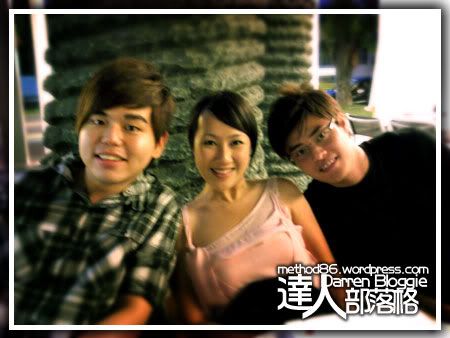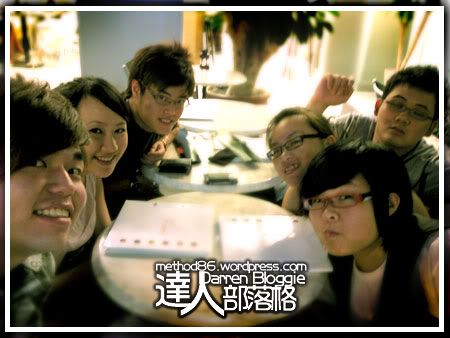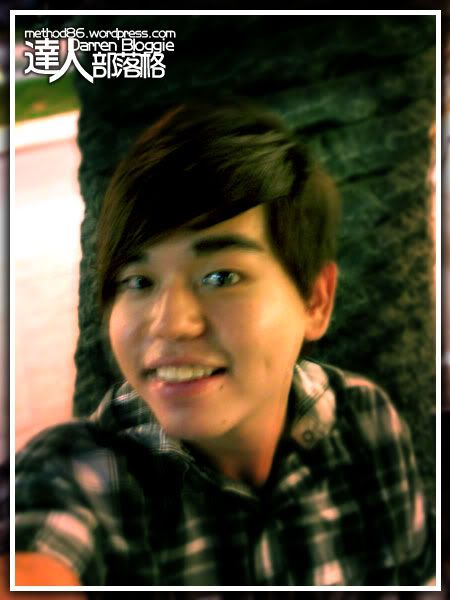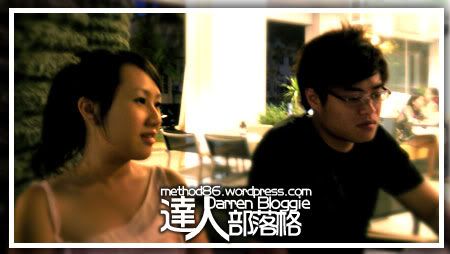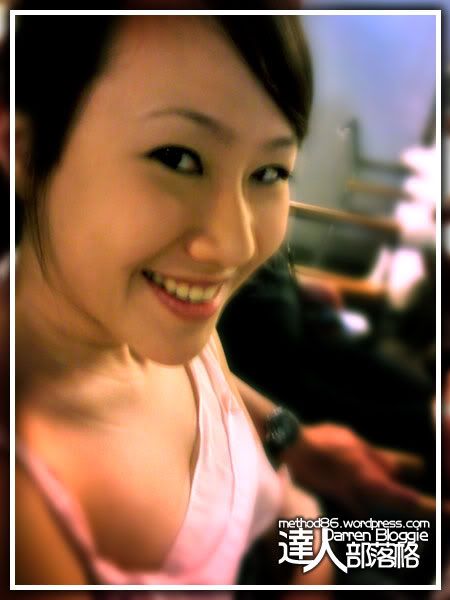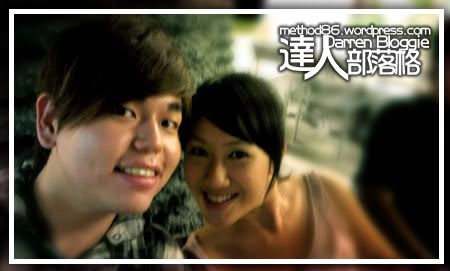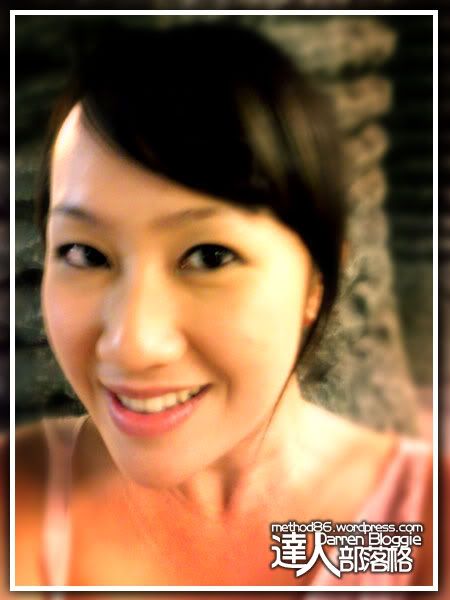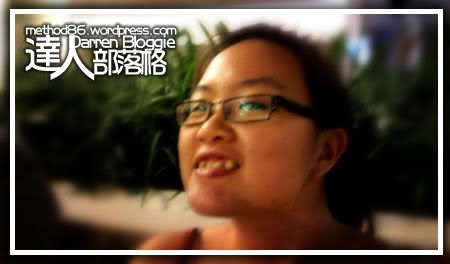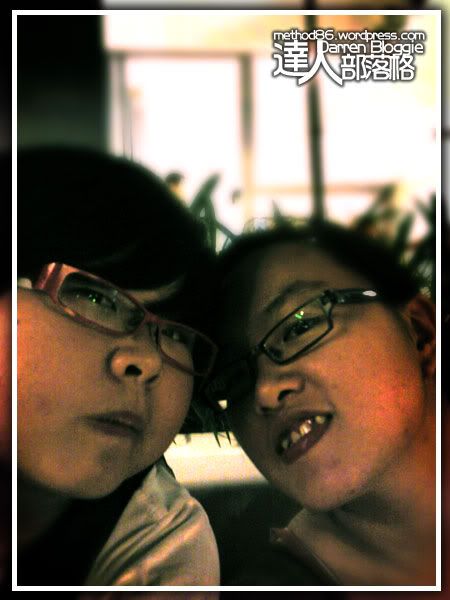 and just when the cam-whoring was taking place… …
they surprises me with the cakes that we've ordered!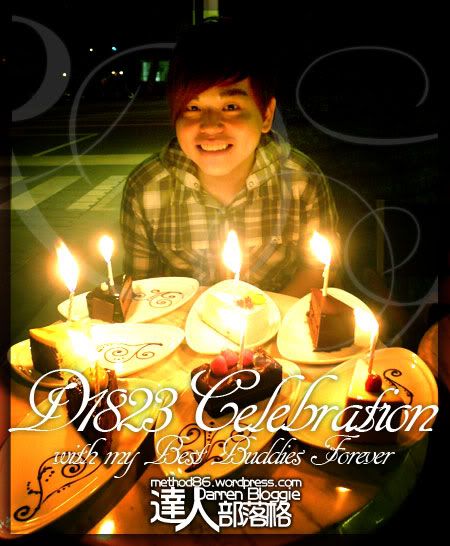 7 cakes in total, all lighted up with candle… 😀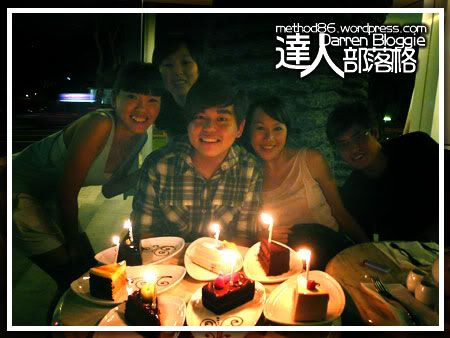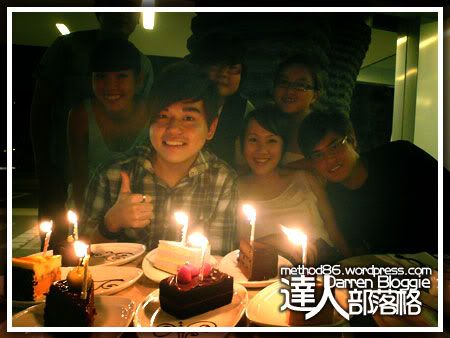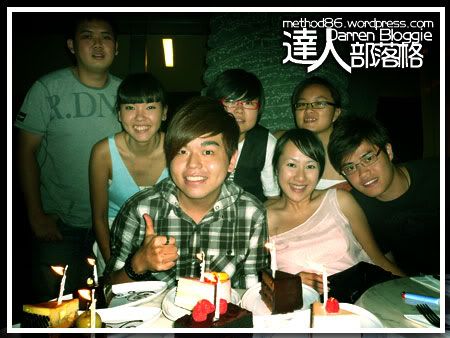 thought of blowing off all the candles in just a blow, but to my surprise, they lighted up again on its own! THANKS AH … …
[youtube http://www.youtube.com/watch?v=_UZI8tXwWMM]
… and not long after i've managed to blow off all the candles, FIREWORKS brighten up the sky~! Thanks to my friend for making this special arrangement to have a firework on my birthday!!! you guyz must have spent quite alot on it.. thank you soooo much…. !!!! 😀 😀 😀 😀
OK~~ bull shit for the above paragraph.. LOL~~~ but it's true that there's fireworks as its the national day parade rehearsal! hahaha~~~ thanks to the country for celebration my birthday with fireworks! LOL~~ bu yao liao hahaha 😀
Now, take alook at the cakes we've ordered…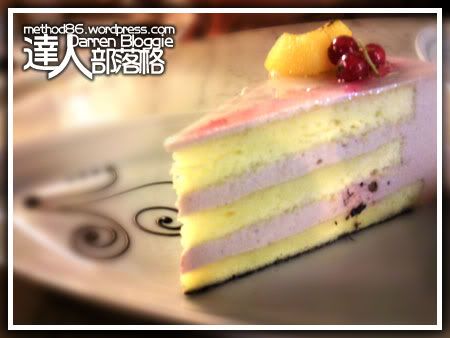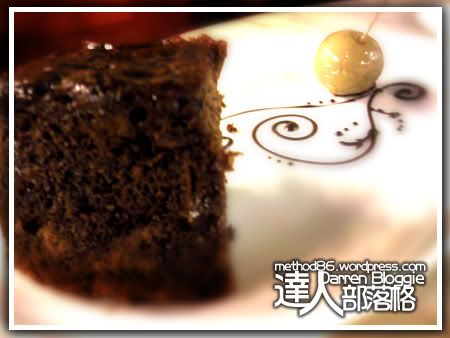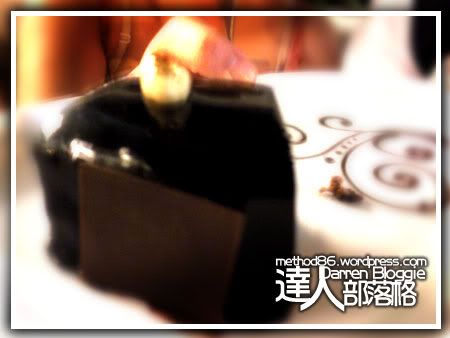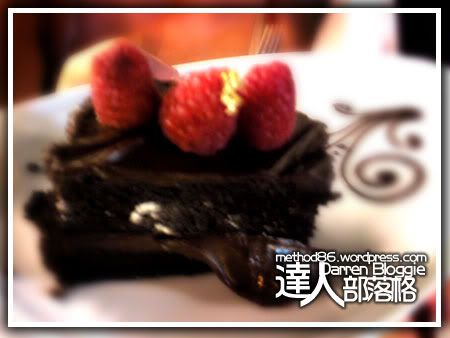 Yummy~!!! 😀 I LIKED!
after the super full dessert session (not forgetting the hi-tea session previously) , we walked our way to dobby ghaut… haha actually not that far la, as caramel cafe is just beside cathay.. 😀
walked ard plaza singapura and bought a shirt look-a-like tee from Springfield as it was on sale~!!! cheap cheap 😀 then, we went carrefour for……
FOOD!!!
YES~! ONCE again we're EATING for GODNESS SAKE!!! hahahahaha 😀
We bought lots of sushi and hotdogs are they are going on SALE as well~!!! Cheap cheap~!!! so we sat a corner outside ps and enjoyed our "dinner" , ended our day after that.. 😀 DAMMM FULL!! BURP~
I would like to thank my BBFs for all the things that you've done for me! the planning for the outing, the surprises, the presents (3 in total)!! and for spending this special and memorable day with me! I just wanna say :
I LOVE YOU GUYZ SO MUCH!!!
coming up next : Post D1823 Celebration KTV Session , you gonna see the funniest videos in the next upcoming post! WAHAHAHAHA 😀