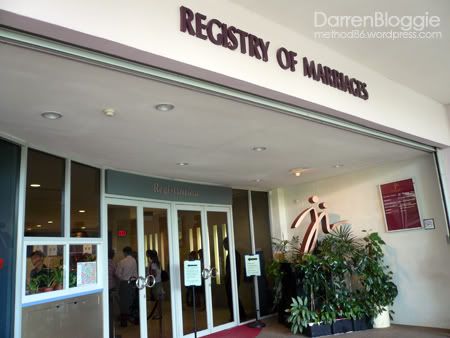 As mentioned in my previous post, i'm on off on thursday and friday.
Thursday, woke up early as usual as i need to prepare for the arrival of Hebe and my cousin's ROM. Went for breakfast with my mum and she went to dye her hair after that. She was supposed to be back by 12 but there's a long queue over there which drags the timing to 1.30pm, and we're supposed to leave home at 2pm. hahaha.. so in the end, instead of taking a train / bus there, we took a taxi there.. Wooo! 2 ERP sia.. which adds up to additional of $2.50, and we journey cost us $13! not cheap ah.. hahaha
Waited for awhile before my relative arrive and followed by my cousin… roam around the place and at 4pm sharp, we went into the room for the solemnization.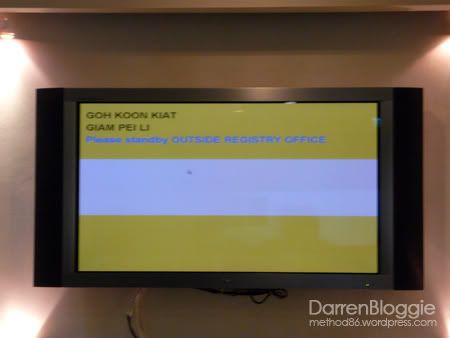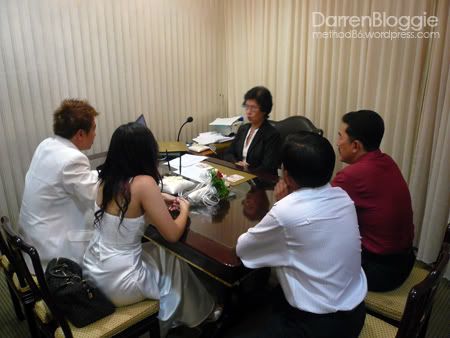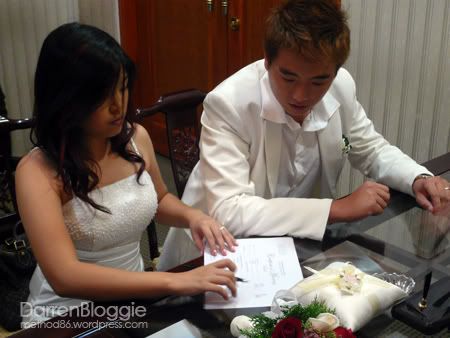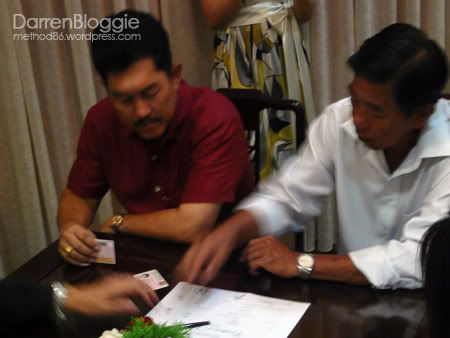 Comments for the photos taken below? Got the photography skills from those bridal studio? hahaha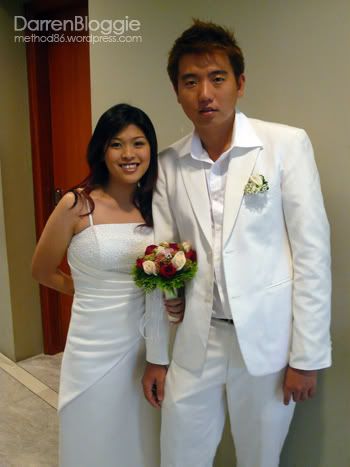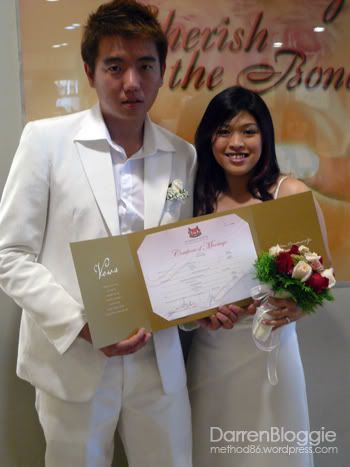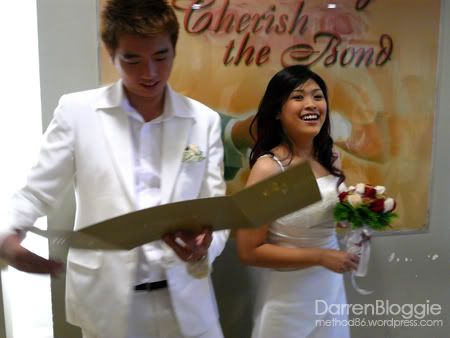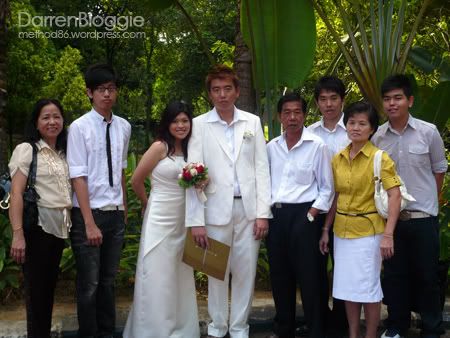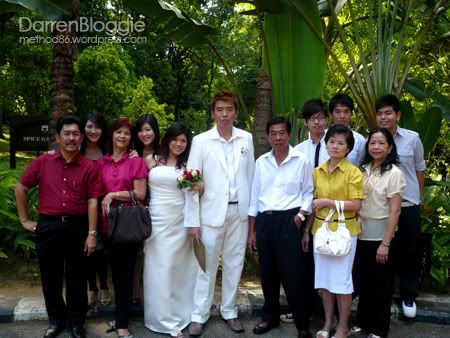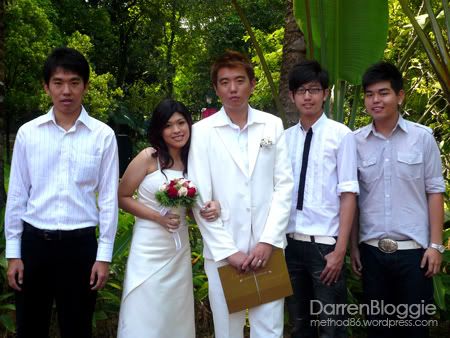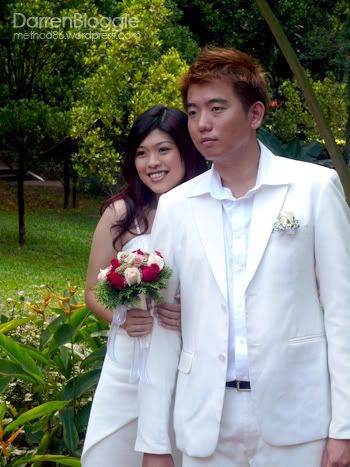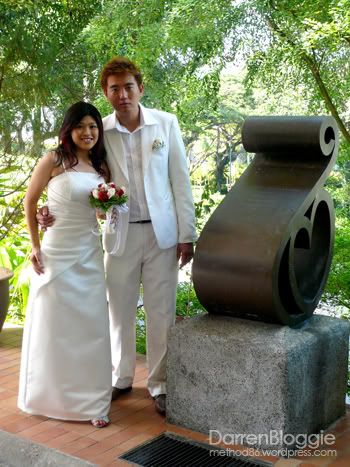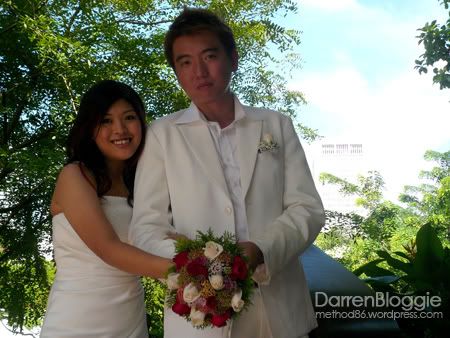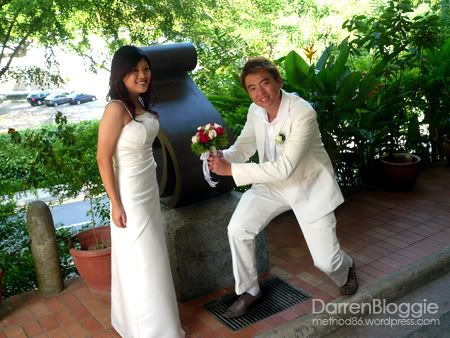 After the photo taking session, my other 2 cousins and me went off first as the rest are going to the hotel for food sampling on the dinner for the night.
Took a train to Changi Aiport and meet the rest..
Like to know more about Hebe's Singapore Trip? then, stay tunned to darren's bloggie!