It bonding time with my boss and colleagues! One of my colleagues make it through the probation period and we went for company dinner together at Kushin Bo buffet located at Great World City.
Surprisingly, i didn't eat alot!!! i only went for like 3 mini rounds before i end with some pastries and dessert. but that colleague of mine loved buffet! he can go for many rounds~!
*outfit of the day with my porter bag which i've bought in taiwan ;)*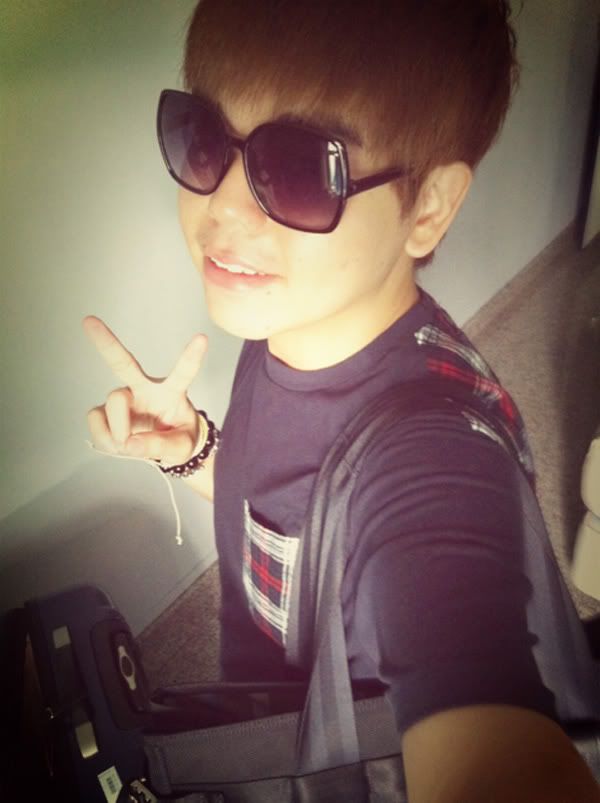 Starting with some sushi…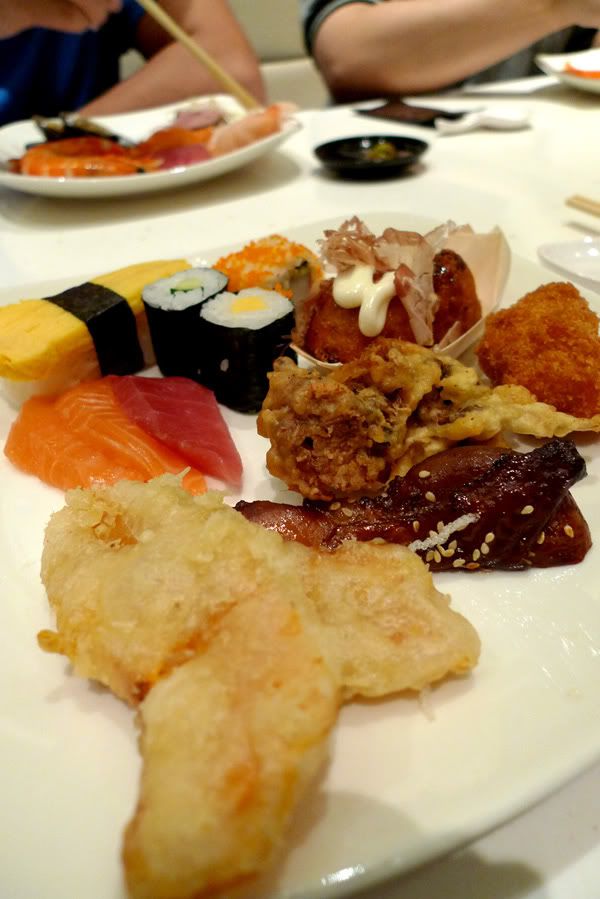 complimentary LOBSTER with CHEESE~~ my favourite!!!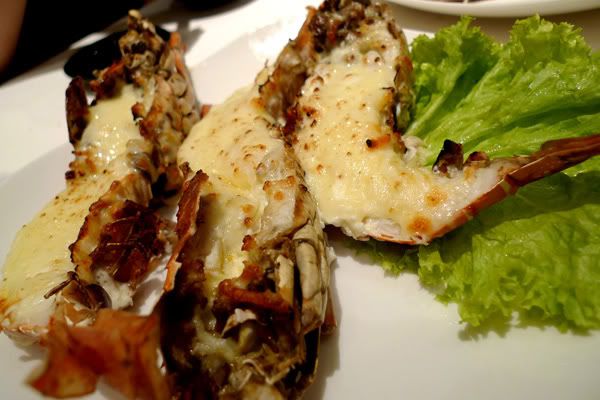 followed by some grilled stuff…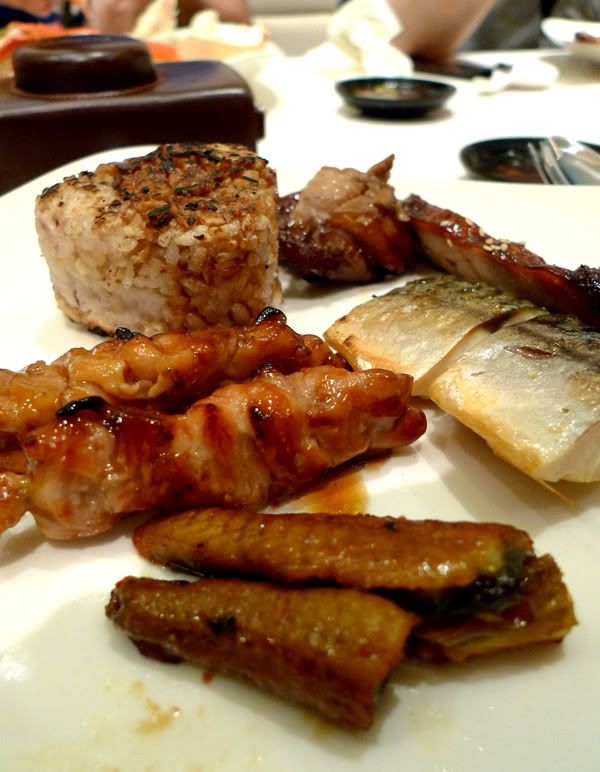 then some pasta salad…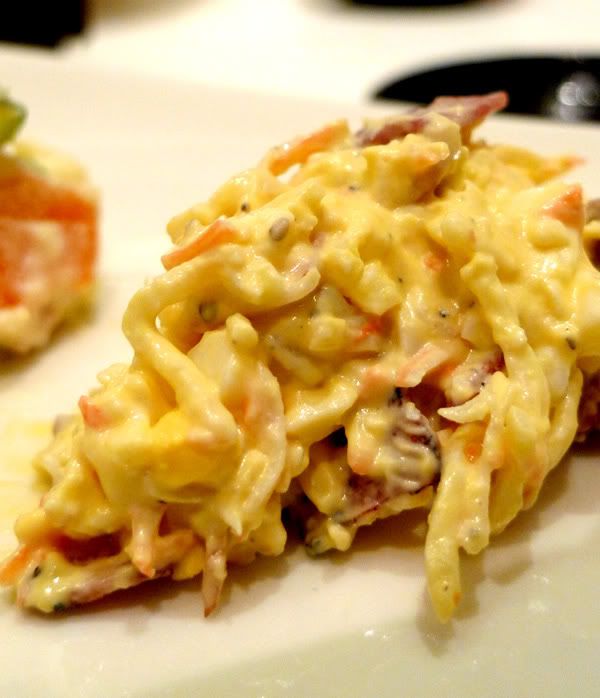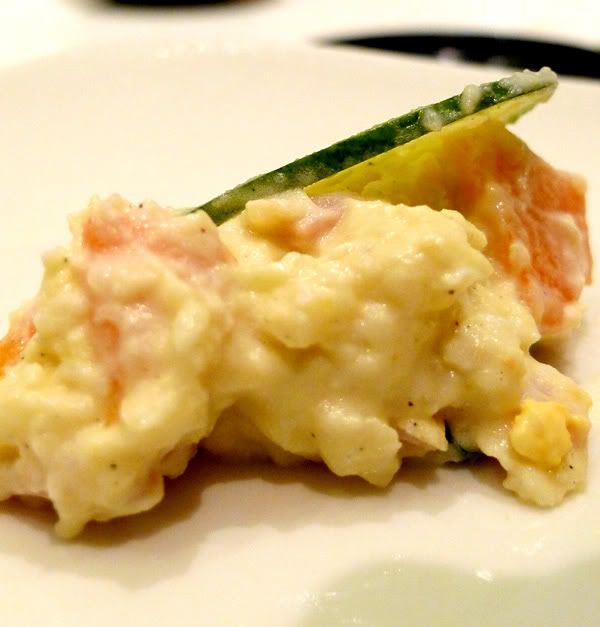 and ending with something sweet~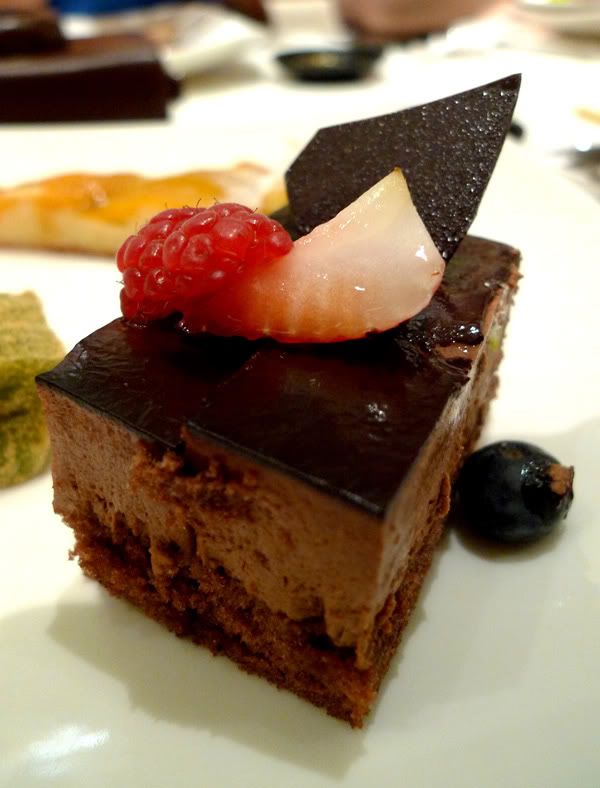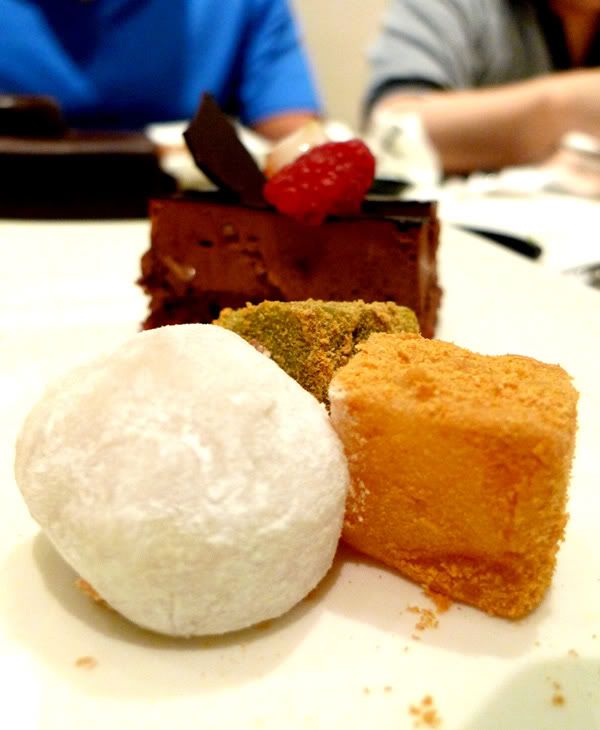 we ordered this small paper steamboat to share..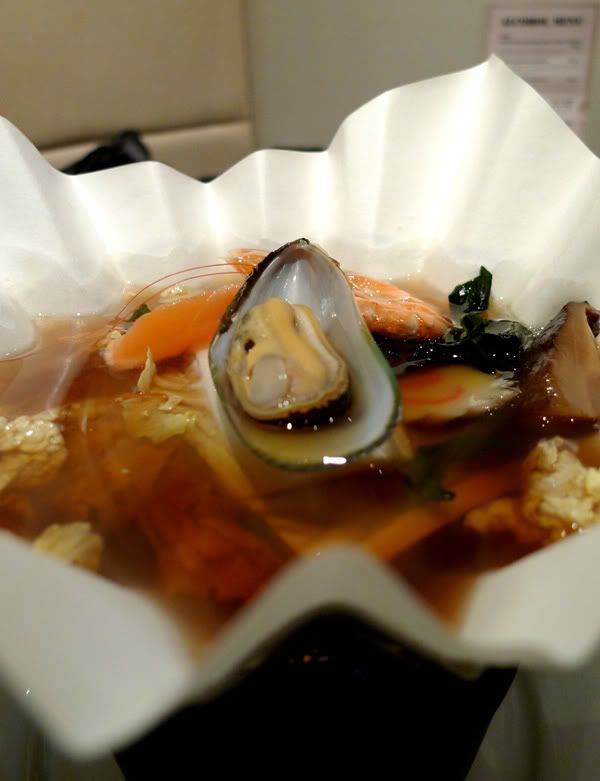 nata de coco… not bad 😉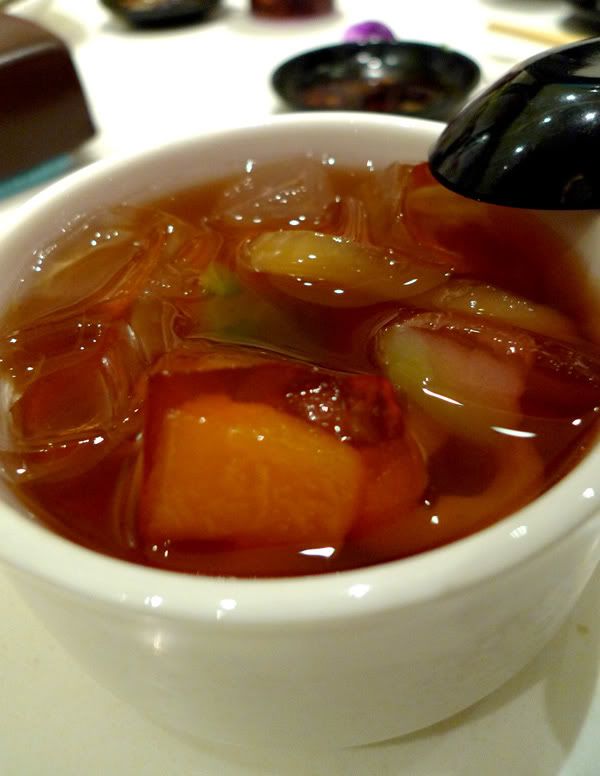 usually our company dinner will end with drinking session but this time round, we are kinda full and couldn't really find a nice cool place to drink and chill, we ended up in cedele for coffee.. HAHA ~ SO NOT MY COMPANY STYLE LO~ lolx~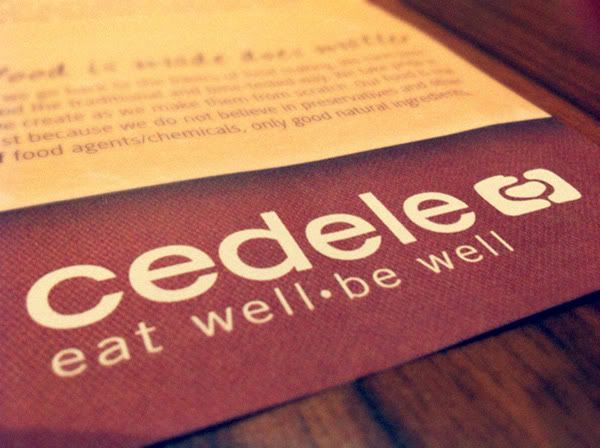 Hazelnut latte…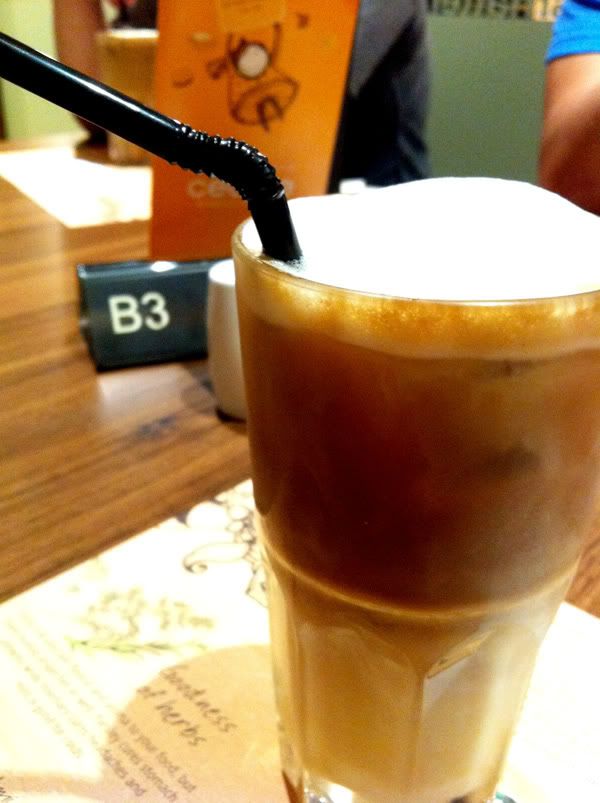 and on tuesday, a new designer came in cos my boss dun want me liao, so he got another new designer in to replace my position. 🙁
MUAHAHA~ no la~ kidding! just that business was good and we needa expand ma~ glad that there's another designer in to help me with my BUSY work in office 😉
SO.. to welcome him, we went for a company dinner at Far East Square,BARPAZZA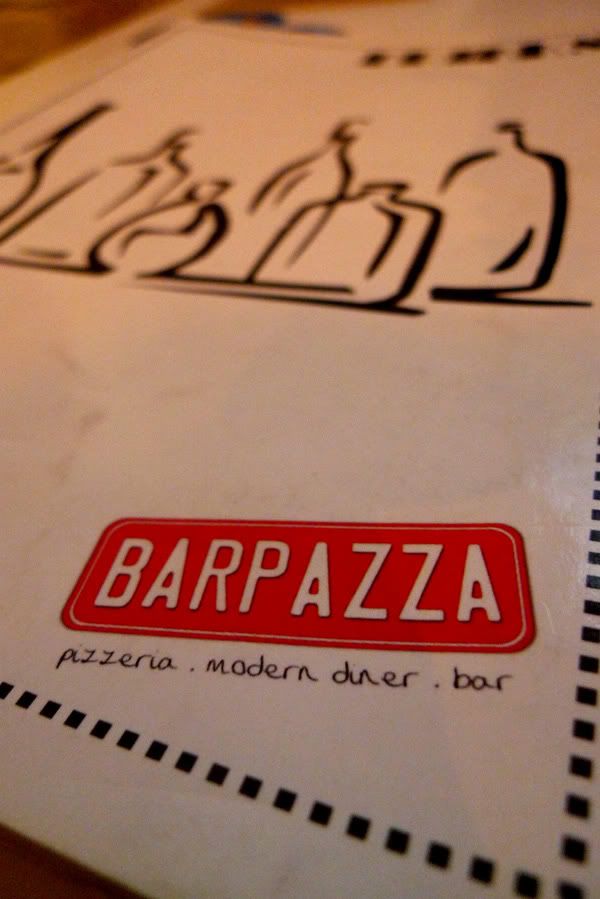 Some finger food while waiting for our pizzas 😉
that's meat ball…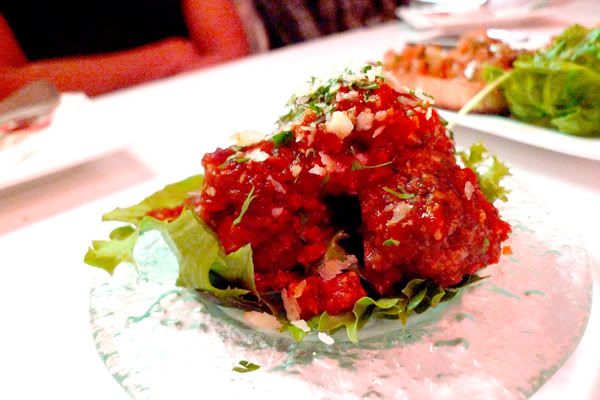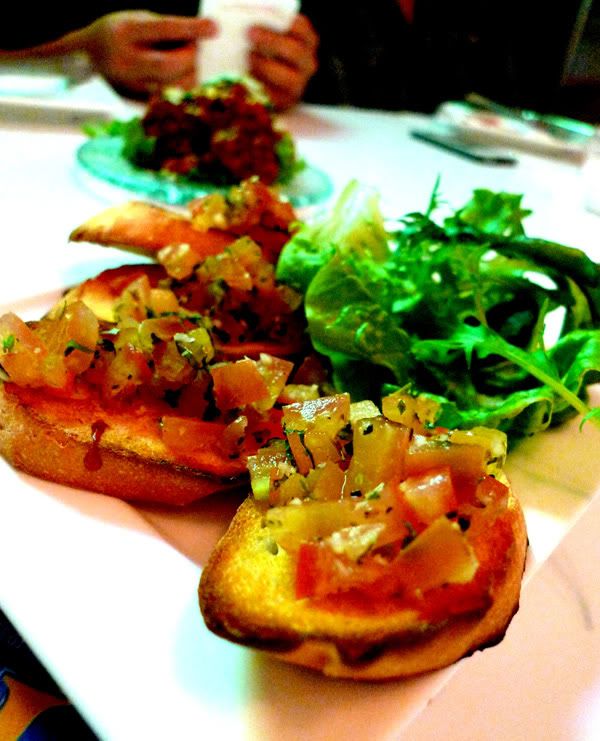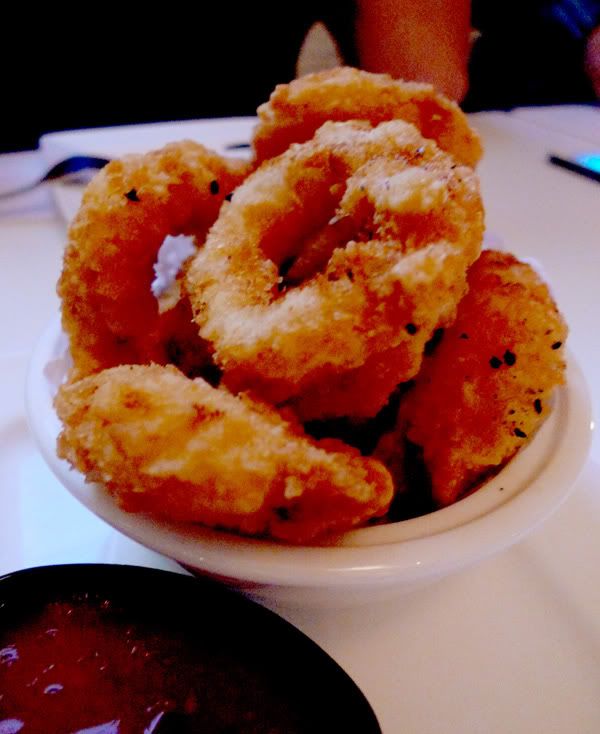 slightly salty chicken wings…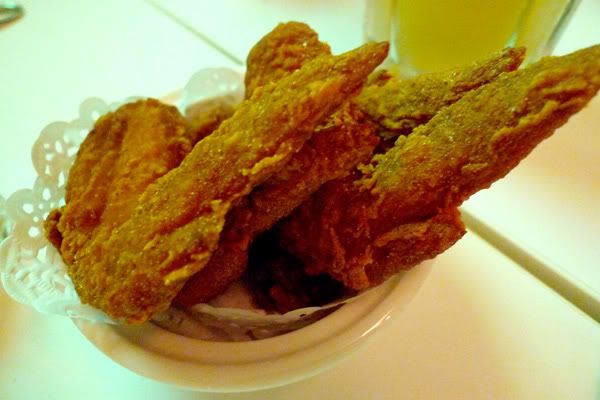 I LOVED THIS!! sweet potato fries!!! 😀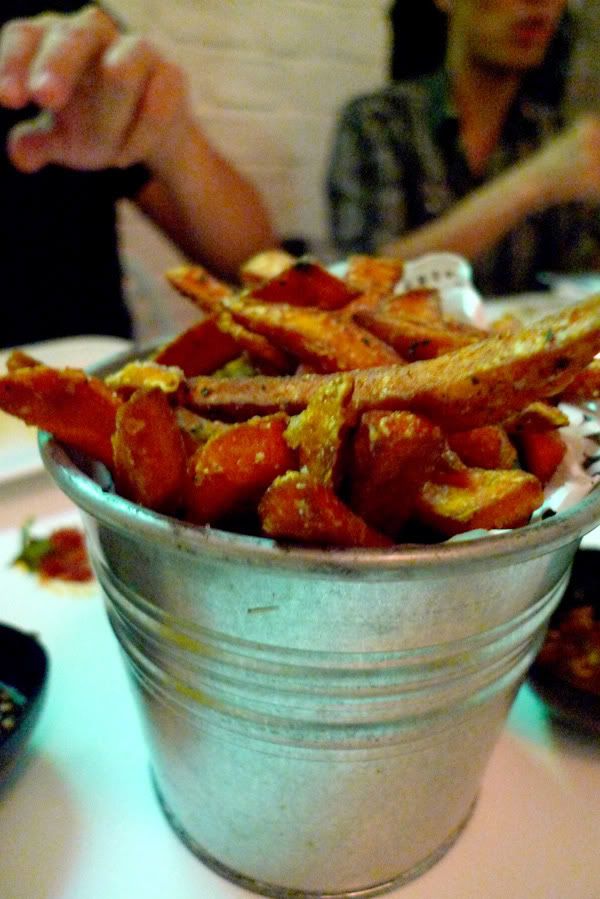 and not forgetting drinks! Some apple tea with vanilla ice cream…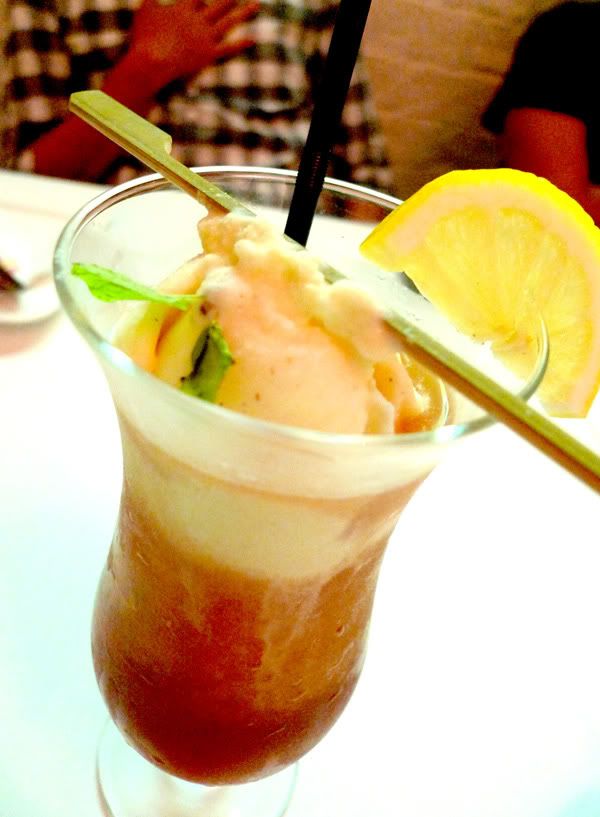 Hoegaarden for my 2 bosses…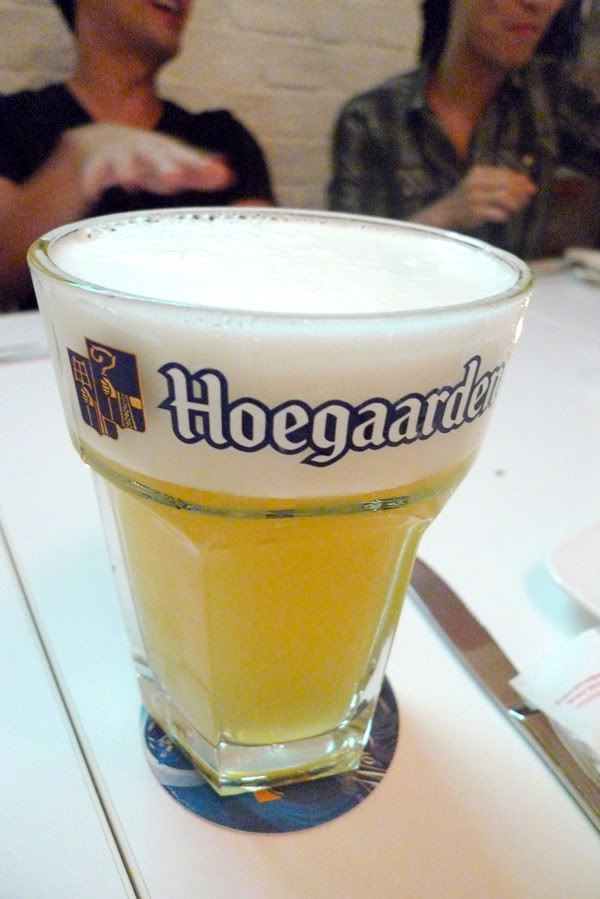 and for myself… i ordered hoegaarden FLOAT! ;D and it taste quite nice leh~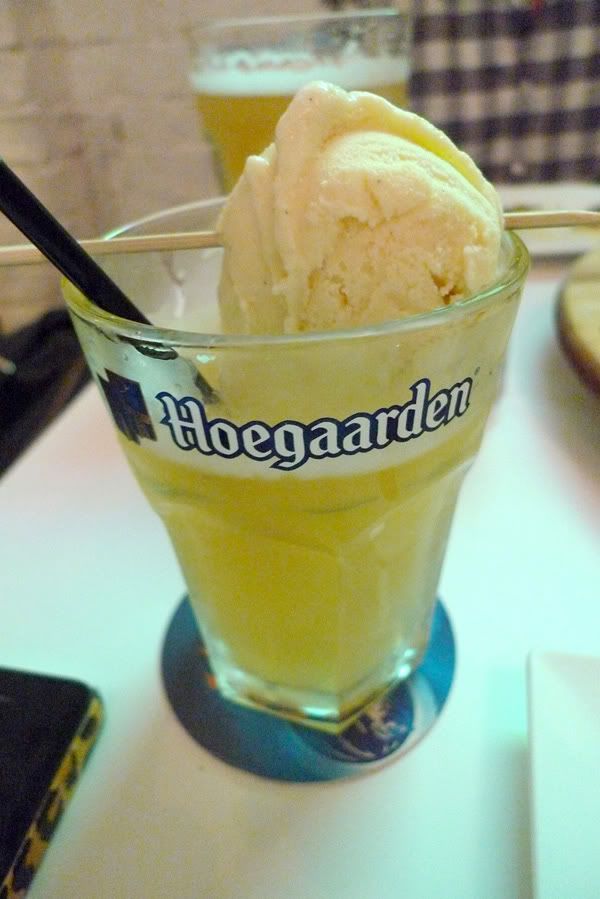 Here comes our PIZZAS~ they served really nice and crispy pizzas!
Hawaiian Pizza…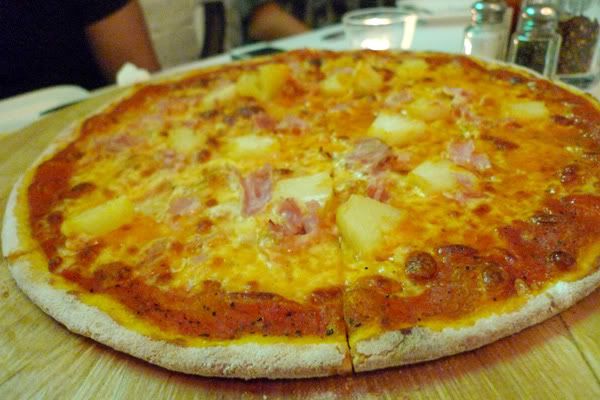 Smoked Duck pizza.. yumm yumm~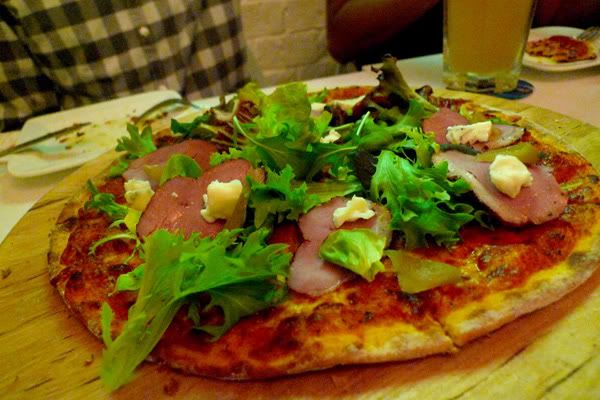 can't rmb the name…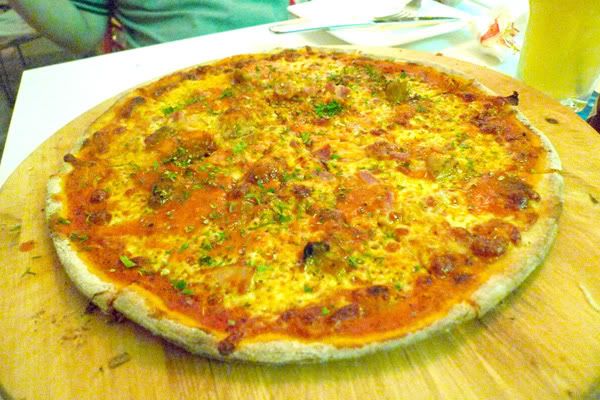 Spicy lover will love this pizza.. HOT & SPICY~~~ *blow fire now~~*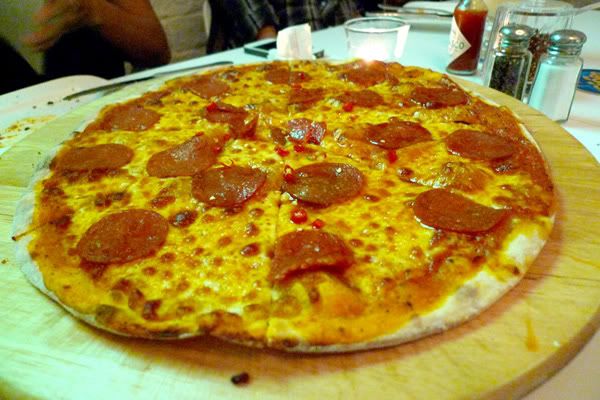 SO spicy that i finished up my hoegaarden float. ordered Brezza (not sure if i spell it correctly) a cocktail drink which consists of vodka, raspberry and lime juice.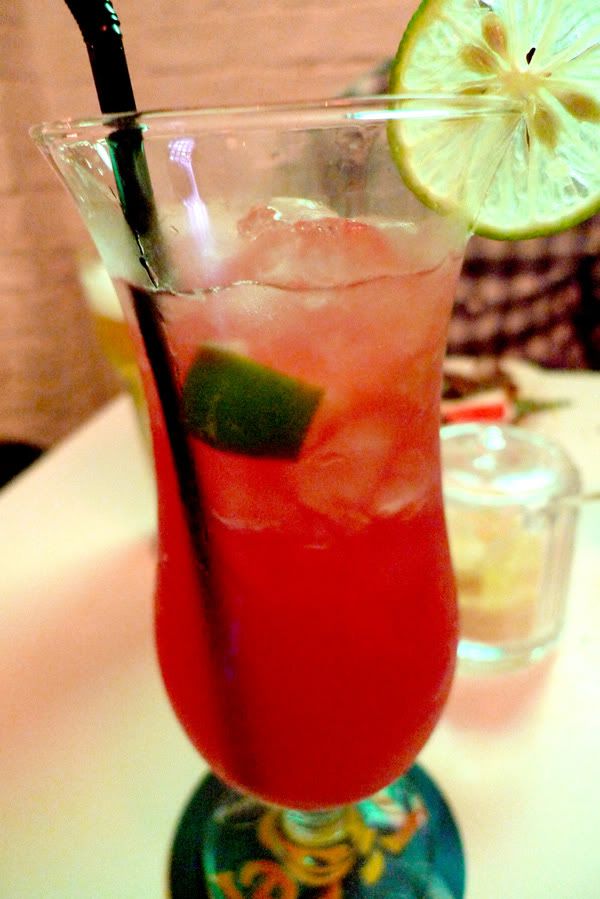 after a satisfying dinner, we went to The Chamber nearby for a chillax session with some beer 😉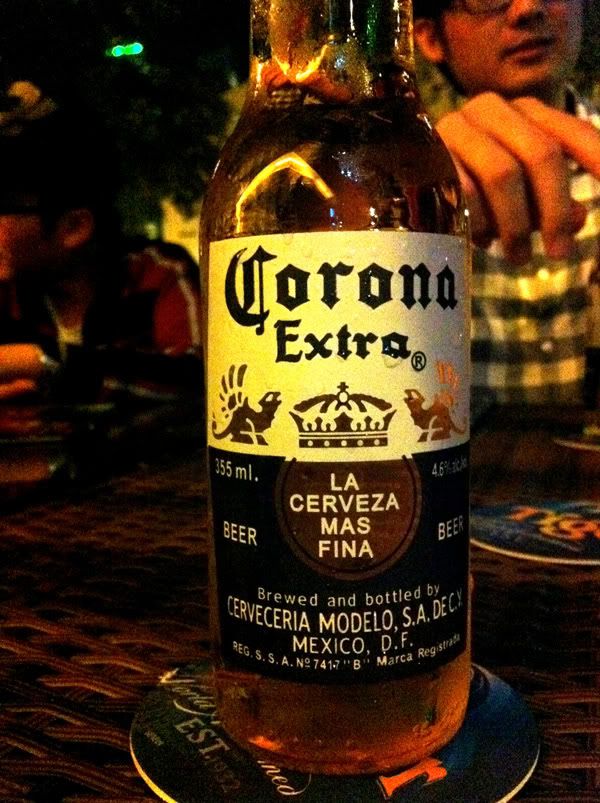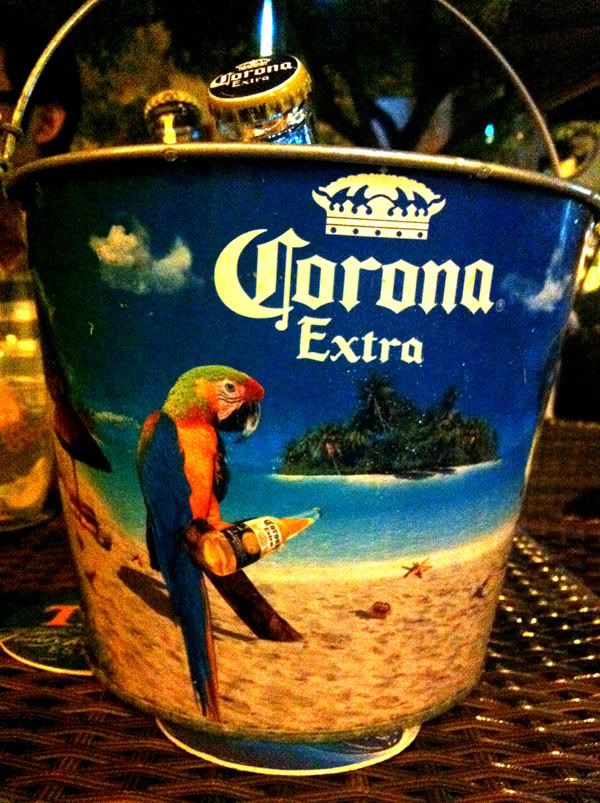 Face was super RED after the hoegaarden, the brezza and now corona beer…
we also ordered some side dishes to go with the beer… top shells & ikan bilis~ both taste GOOD~!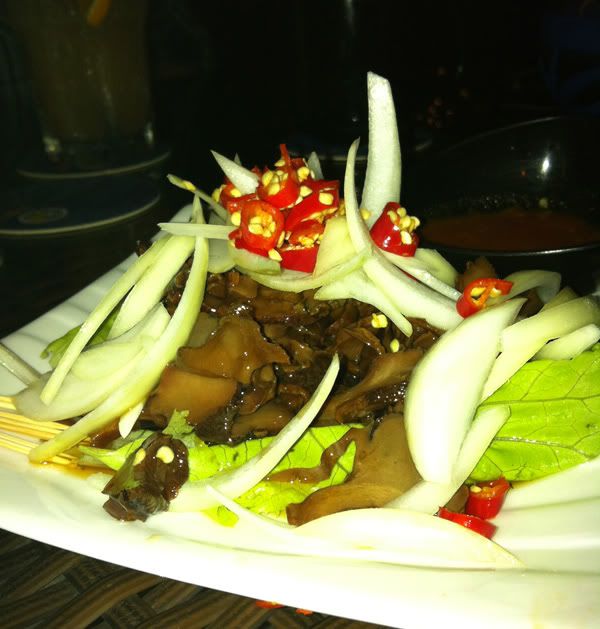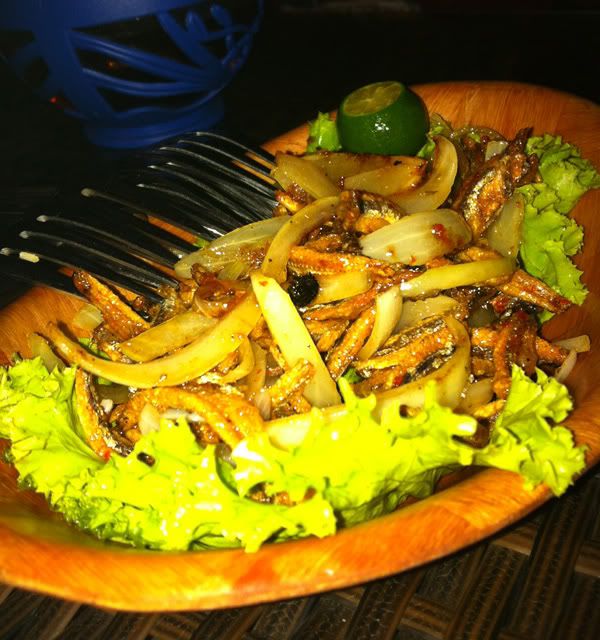 So we spent our night drinking, munching, pooling and bonding together 😉 simply loved such outings!