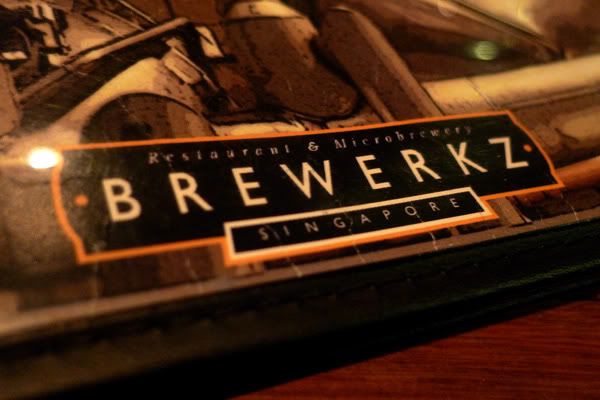 Had our annual company christmas dinner over at brewerkz the previous week and i prefer the outlet at singapore indoor stadium MORE than the one at clarke quay. It's less crowded and the ambience is so much nicer 😉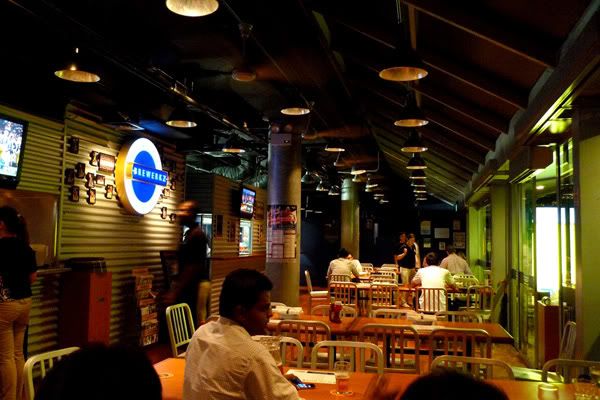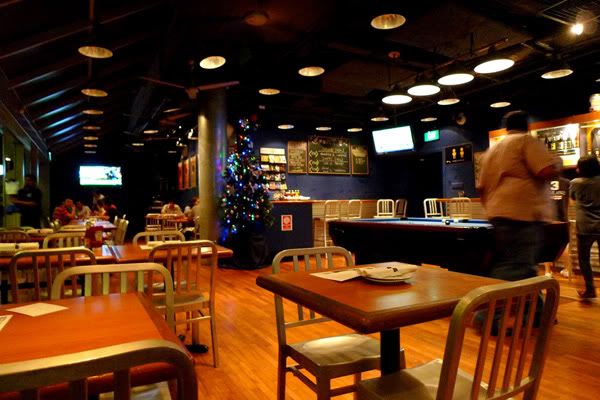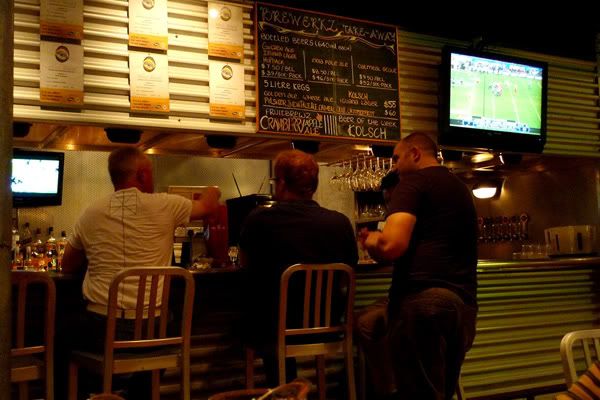 a must to order… BEER!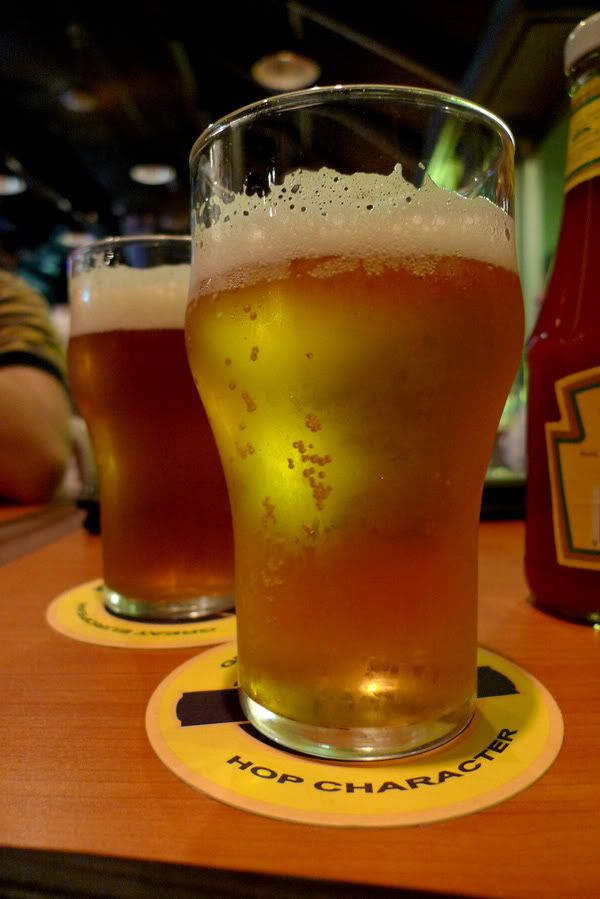 and not forgetting to camwhore!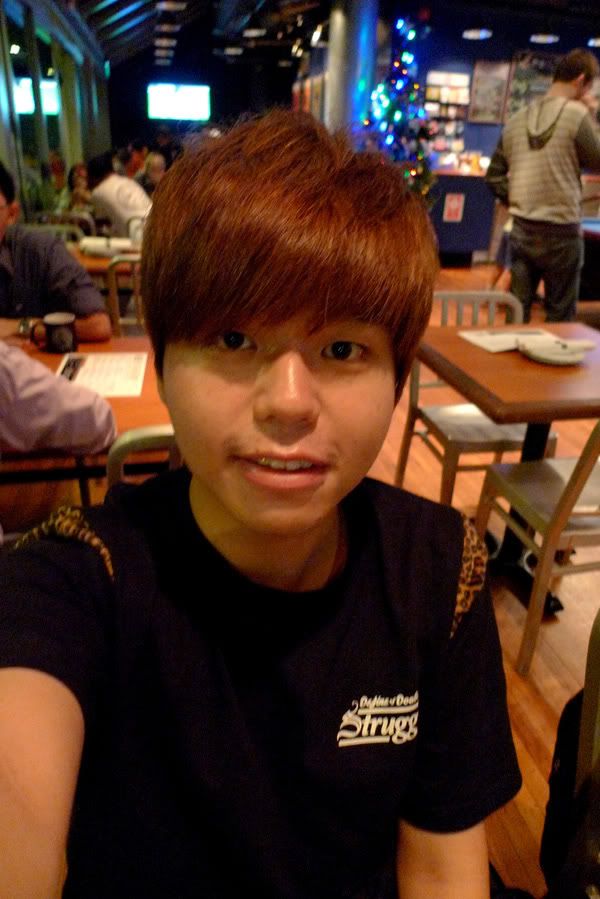 very bloody beef sandwich! (not our order though, sent to the wrong table.)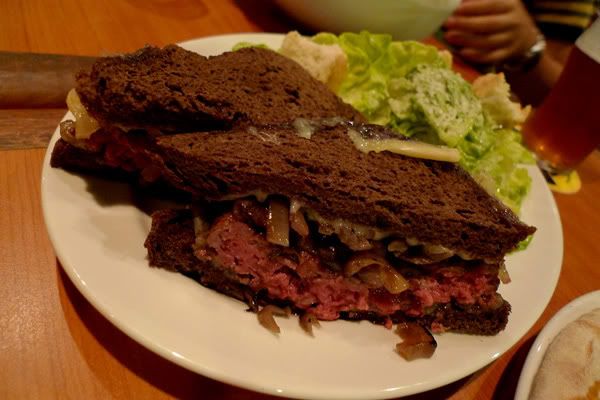 Garlic Pizza with CHUNKS of Garlic! awesome ttm!
some crepes if im not wrong. can't rmb the name but its really good~
SUPER HUGE servings of salad but i dun like the dressing.. the blue cheese makes it taste ermz.. not very appetizing…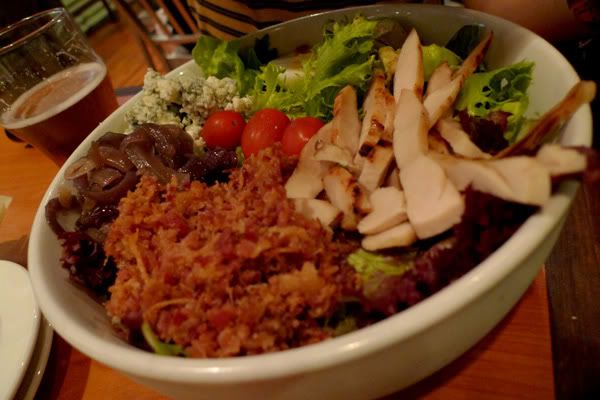 Baked potato with CHEESE! yummilicious!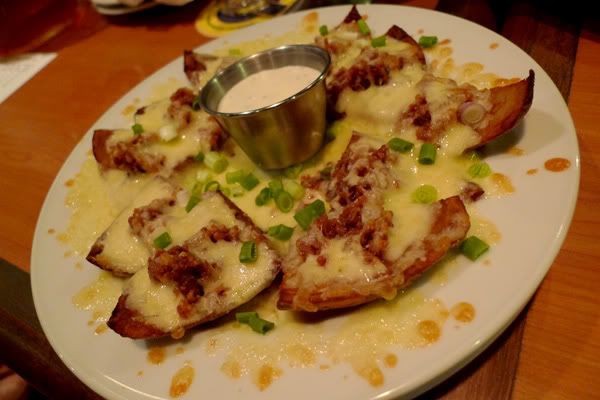 Buffalo wings which taste so so only…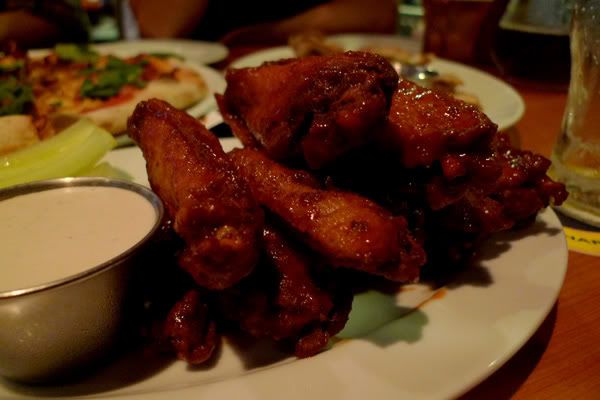 CALAMARI! 😀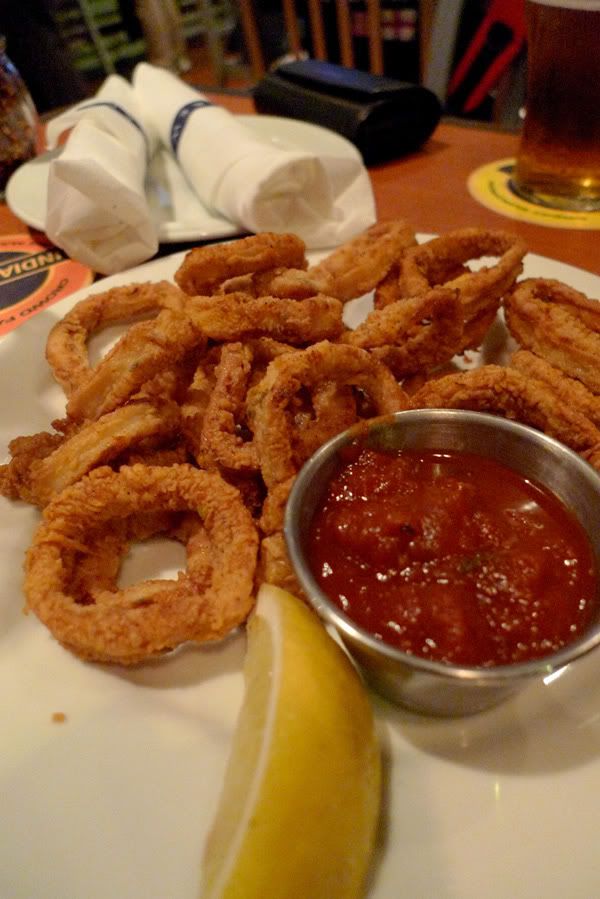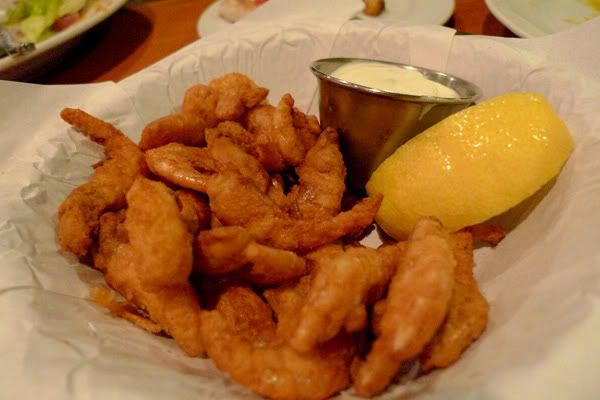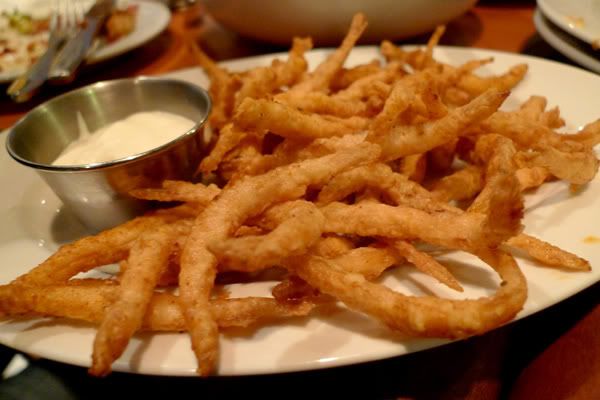 Stefan (one of my colleague) ordered a beef burger as his main while the rest of us shared among those side dishes and platters that we've ordered. AS you know, nowadays i dun eat alot le..
after dinner, we played a few rounds of pool before heading over to kallang leisure park for a few hours of bowling session! It's been ages since i last play bowling and we actually played for almost 4 hours of bowling games! but seriously, it's really fun especially competing with one another! 😀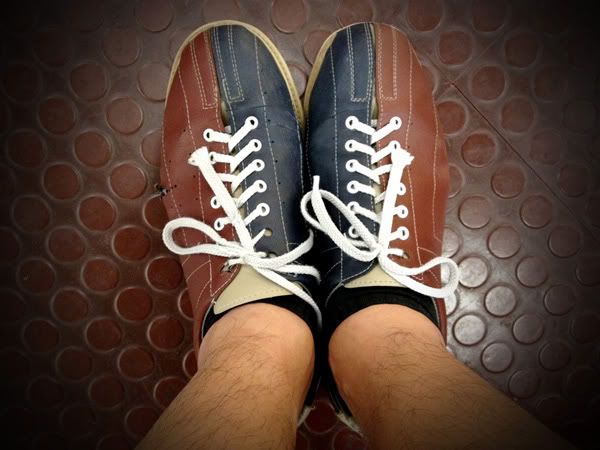 by the time we ended the last game and reach back home. it's almost 3am~~~