Finally i'm blogging about this! my first overseas trip with my amblove and my first Villa stay as well! Too much things on hand to do that i've no choice but to postpone this entry all the way till now :X so let's begin! 🙂 We met up with each other at the airport in the morning as we have a morning flight to catch.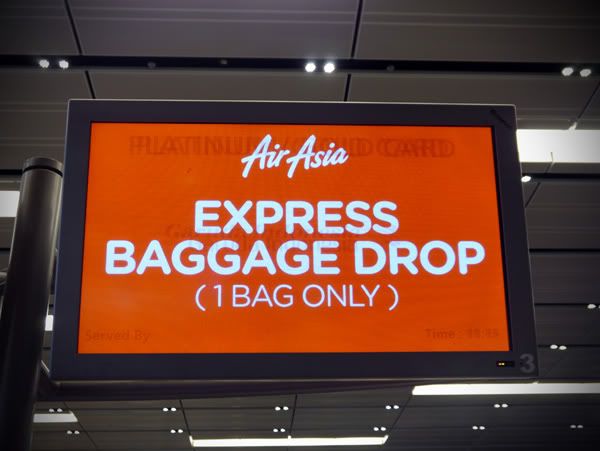 Daisy & Caijun made a surprise appearance at the airport to join us for breakfast and at the same time to send us off~ Seriously felt SUPER LOVED lo!! thanks for waking up so early and the effort of coming down to send us off~ 😀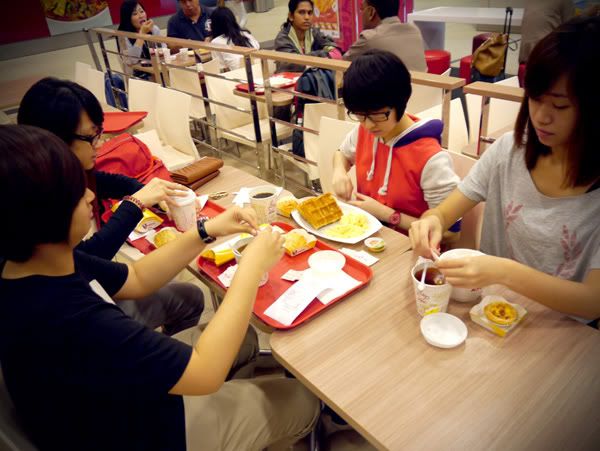 KFC A.M Breakfast… i still prefer the wrap and congee… :X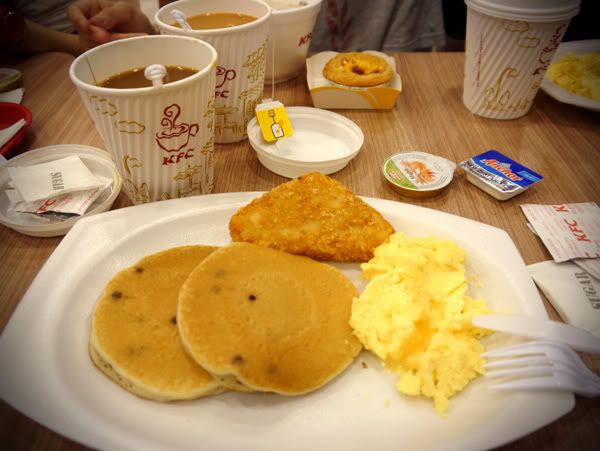 It's time to bid goodbye~~~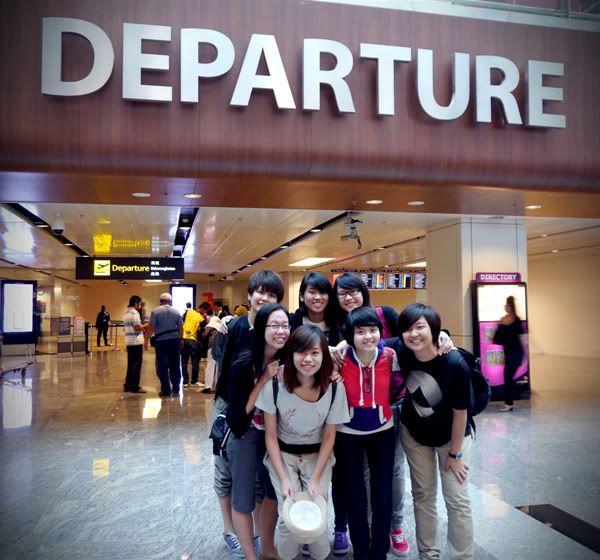 a group pic before entering 😉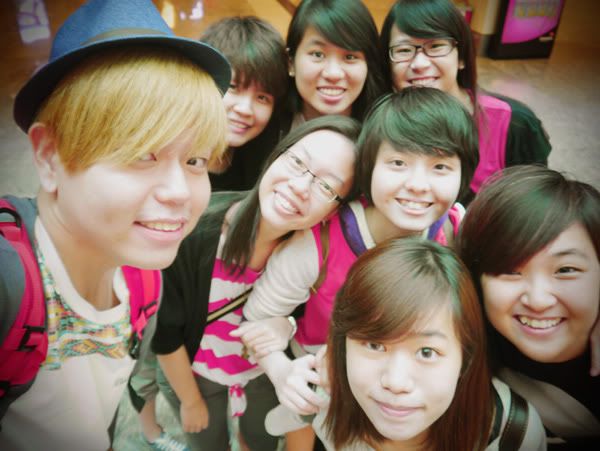 not forgetting to self-camwhore too 😛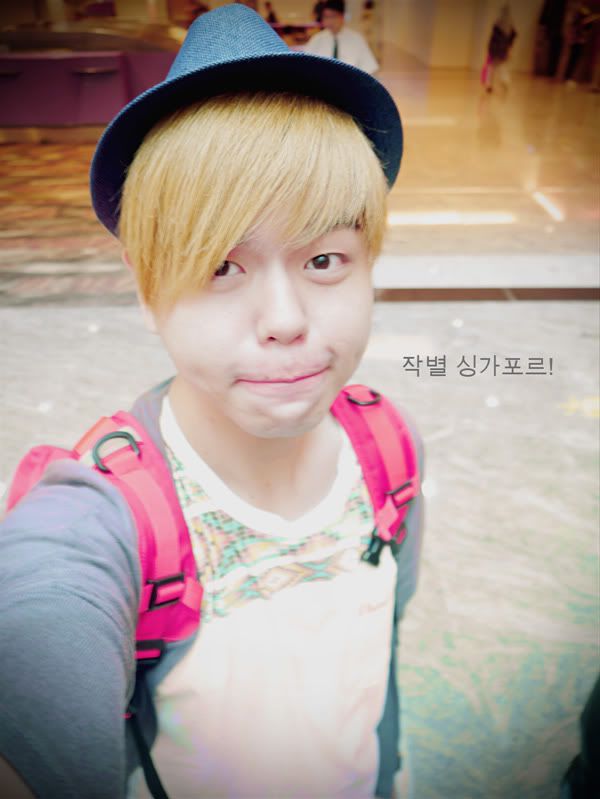 another group pic again before boarding the plane ;D
Flying AirAsia this time round 😉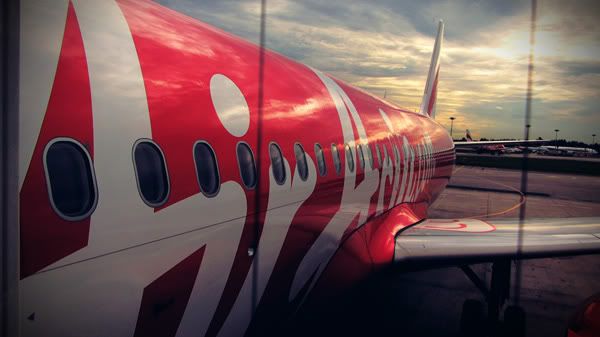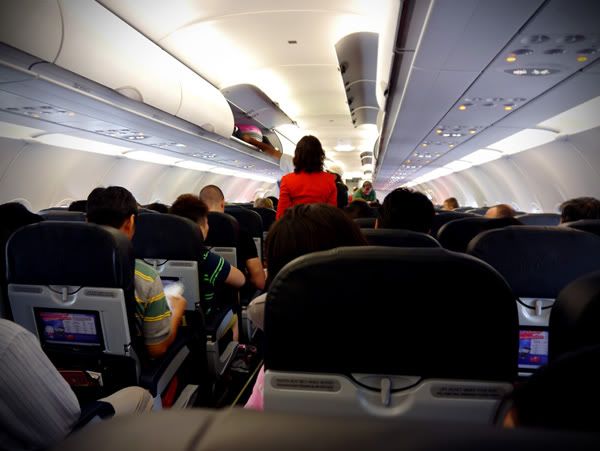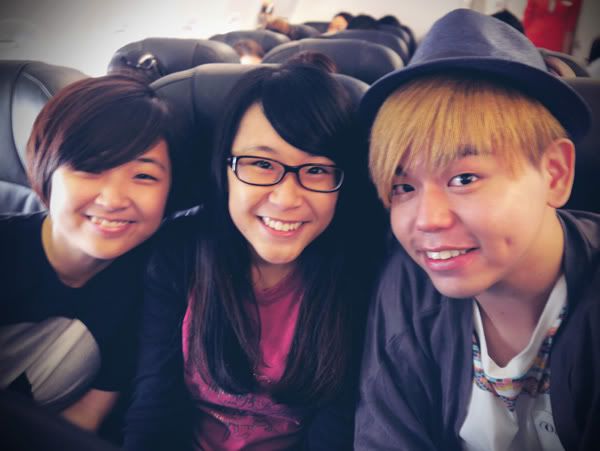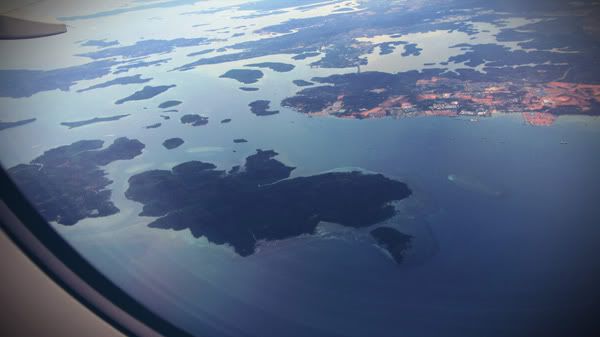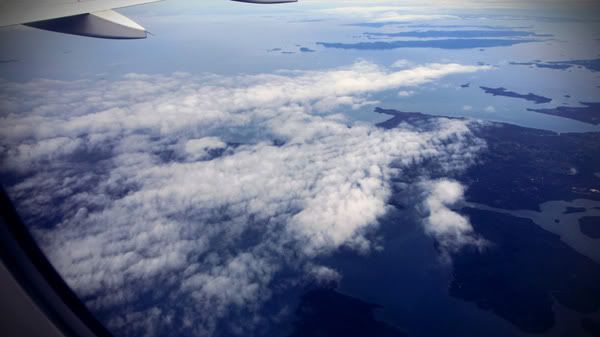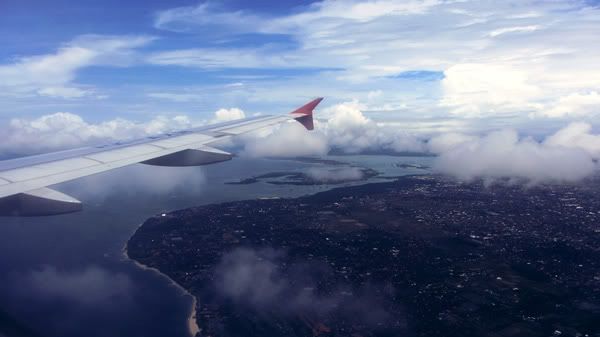 and after 2 hours plus of flight, we arrived in Denpasar International Airport!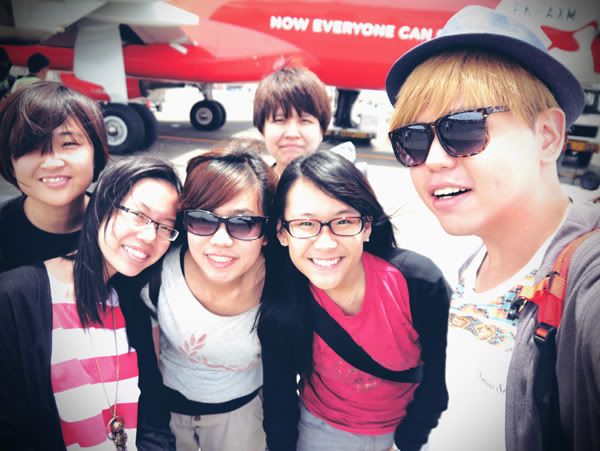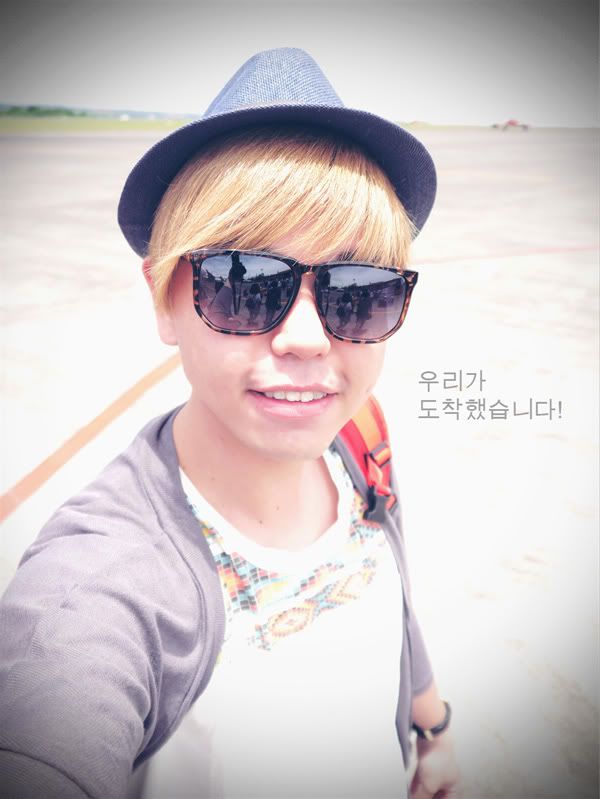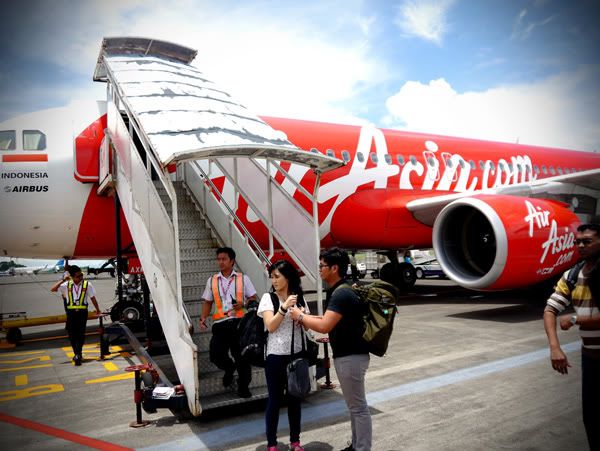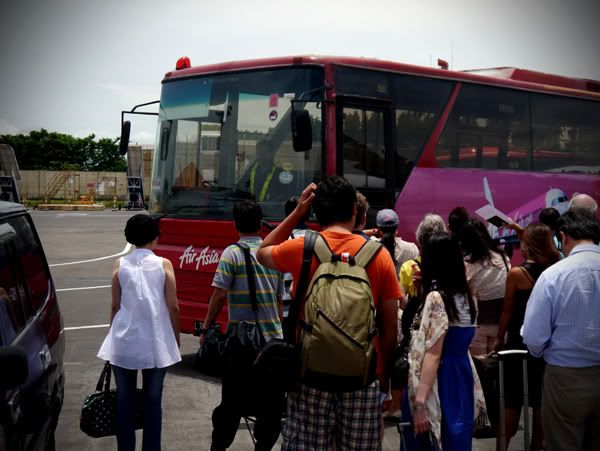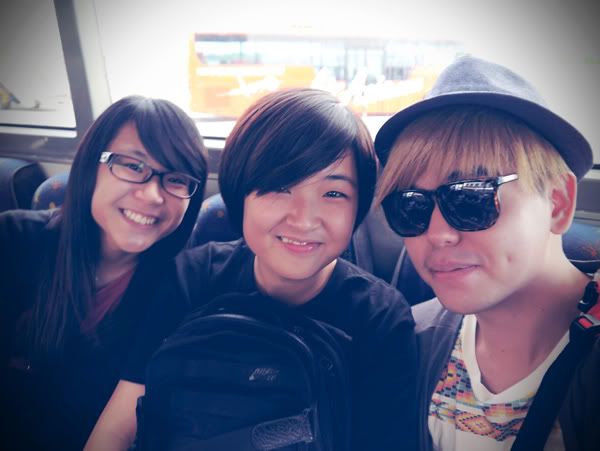 The moment when we felt like some superstar as we exit from the arrival hall.. lots of pple with "signboards" waving at you…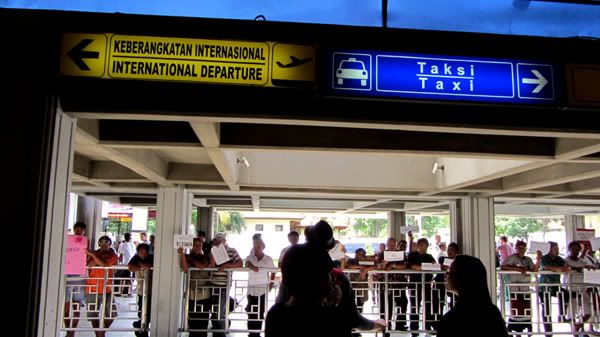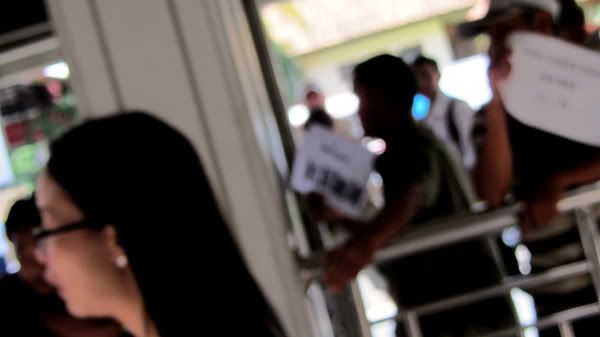 tada~ here's out driver from Mahagiri villa whereby free airport transfer was provided when u booked for 3 nights stay and above.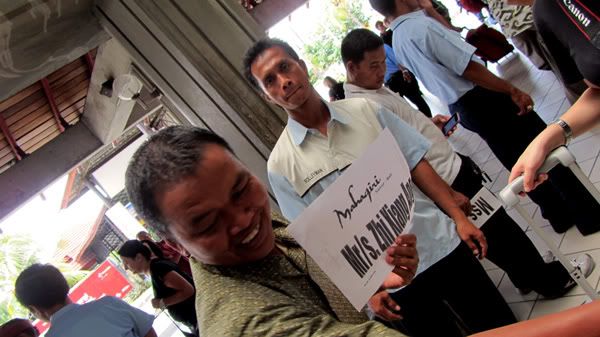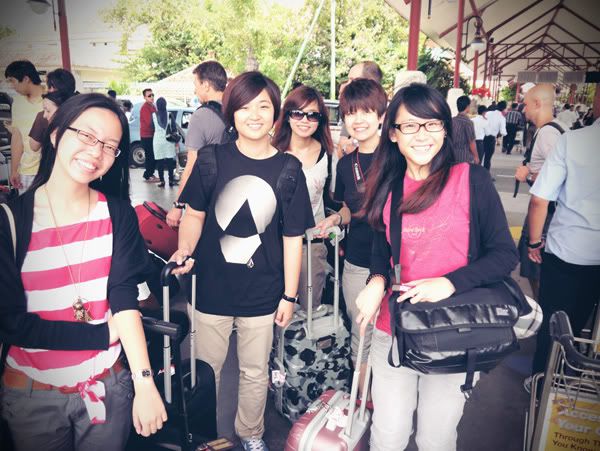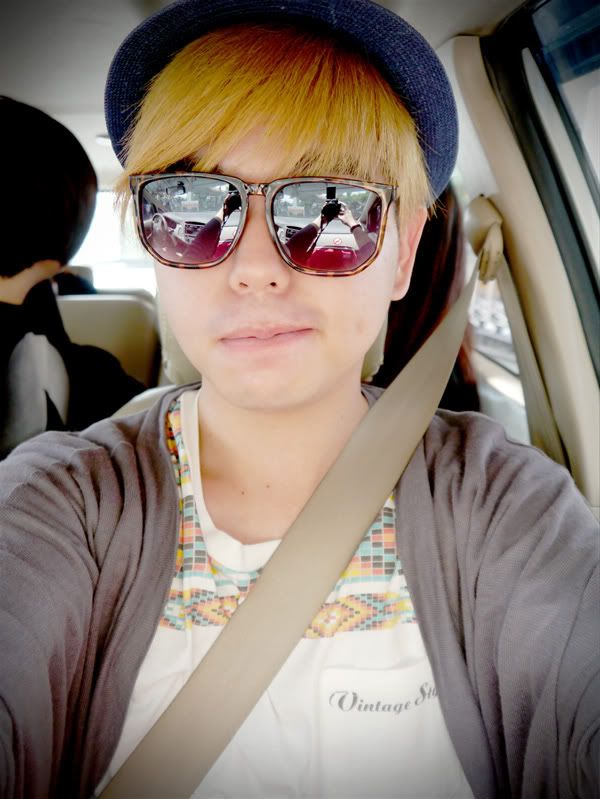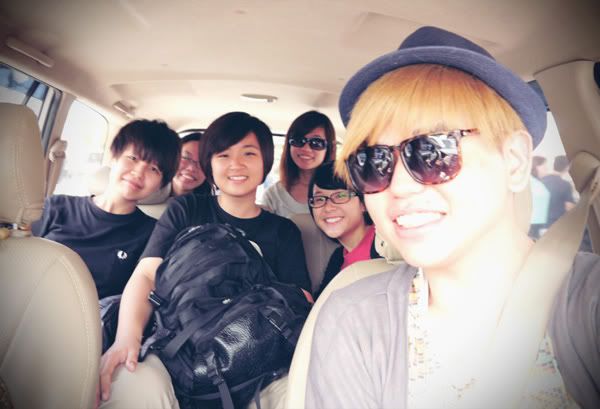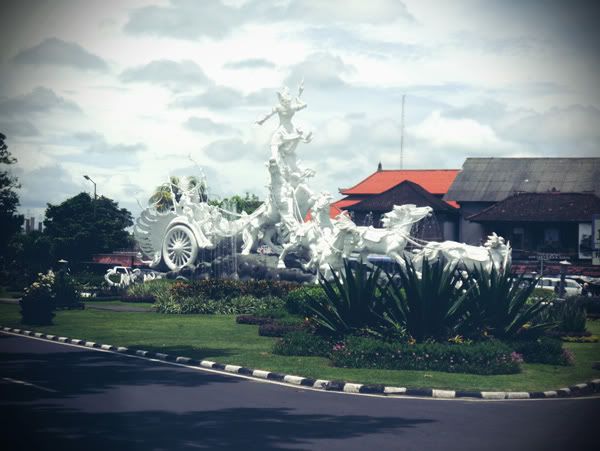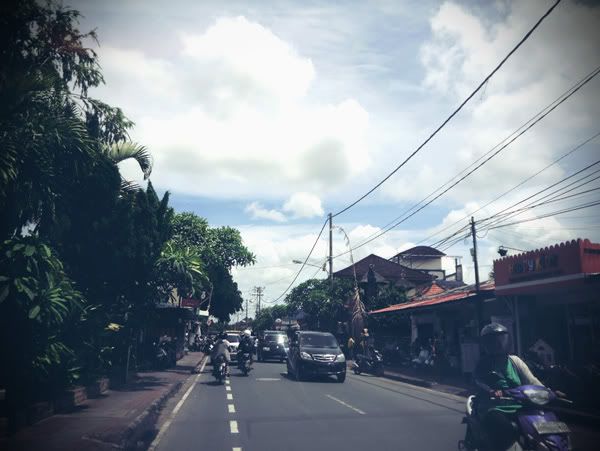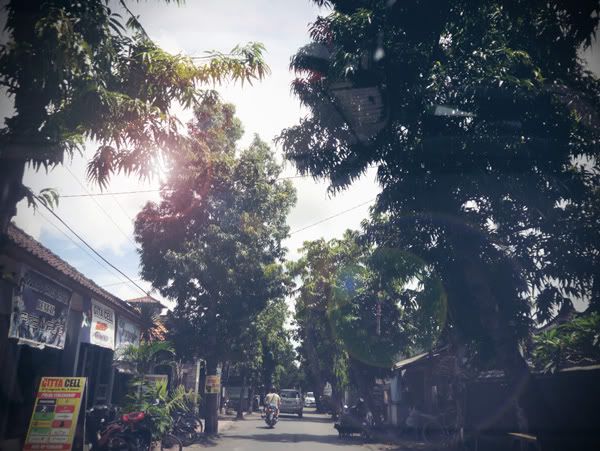 the ride was ard 30 mins from kuta as the villa is located at sanur.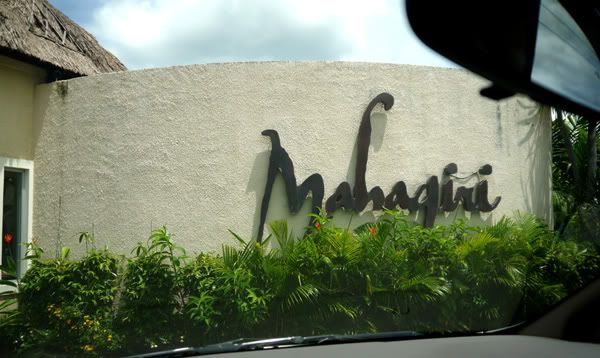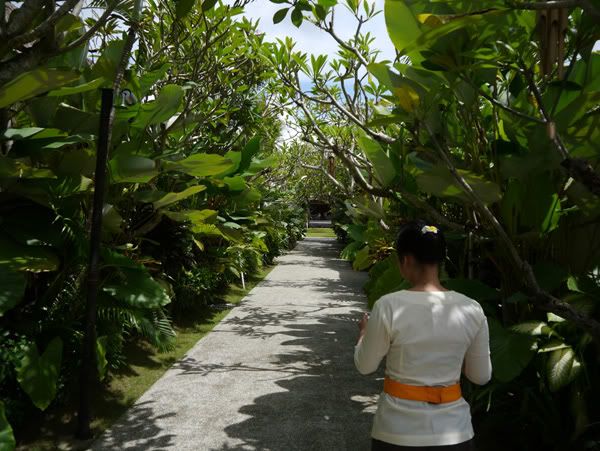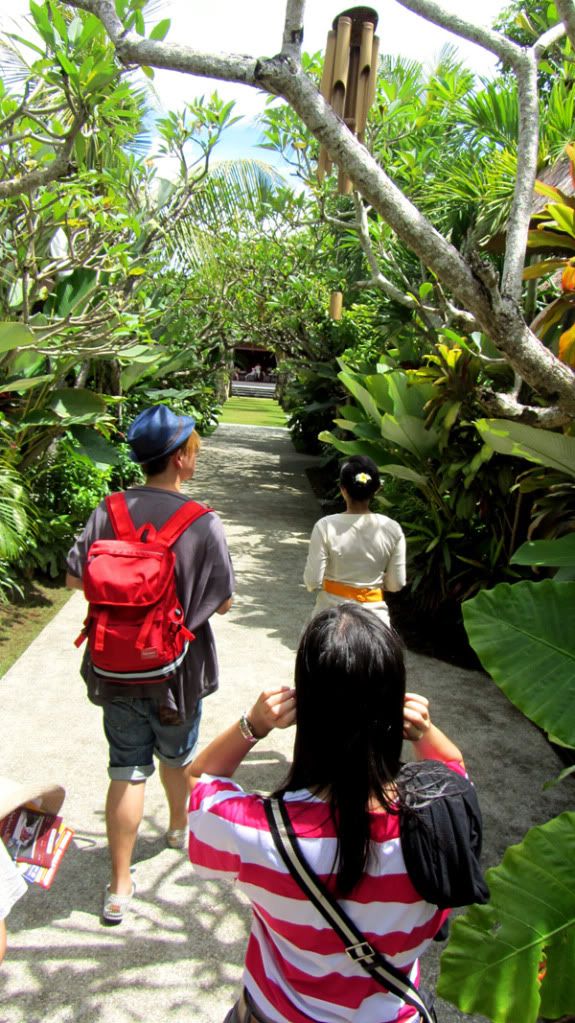 we totally went WOW~~ when we saw wat was welcoming us in the villa..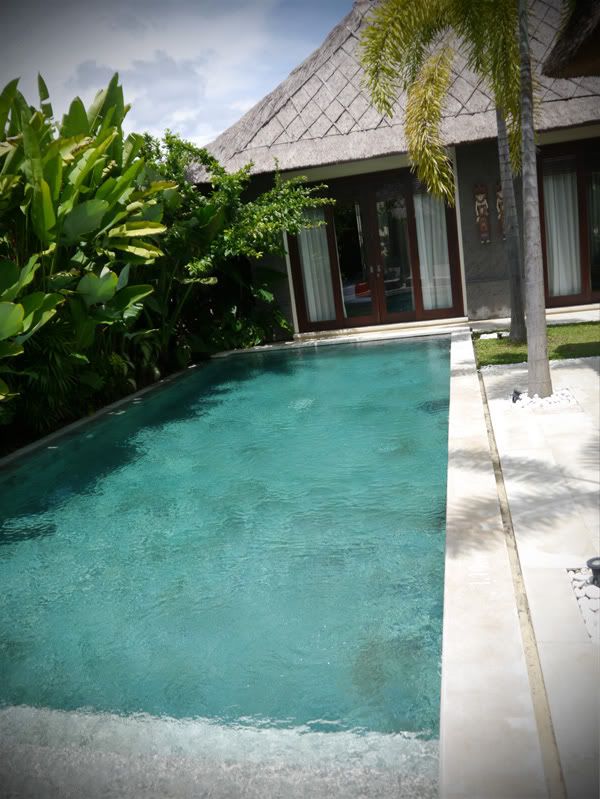 simply couldn't believe it! its so freaking SHIOK la! the pool is so welcoming that i just wanna dip myself in there and laze my afternoon away~
Welcome drink for us 😉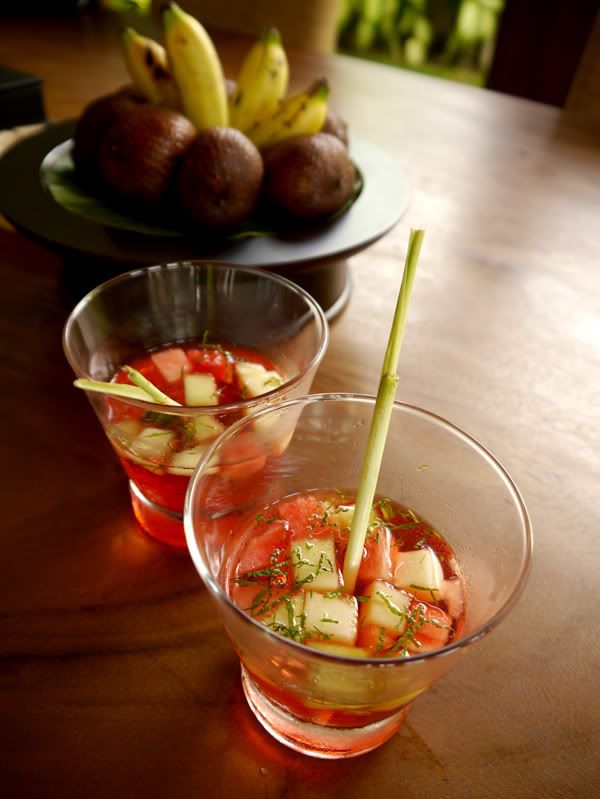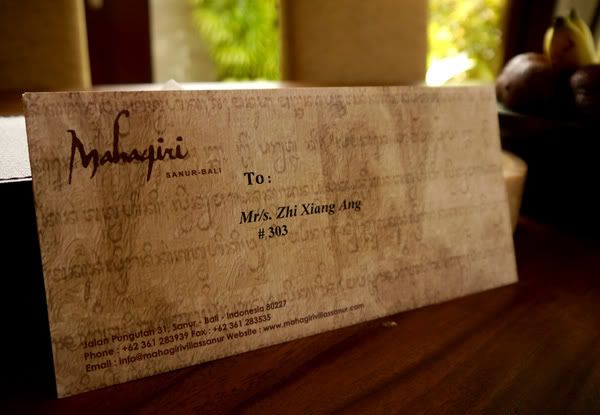 Our own kitchen with the all kitchen utensils like pots and pans, fork & spoon, plates etc are all provided 🙂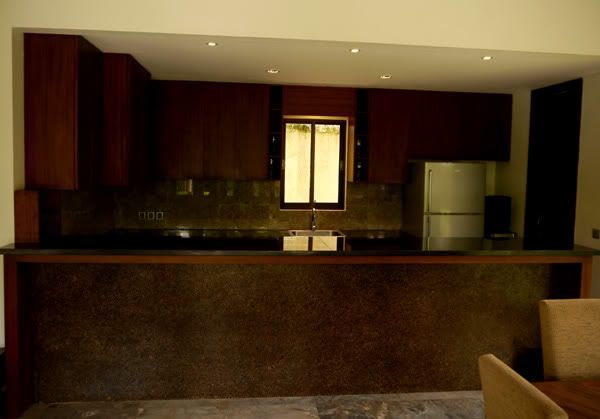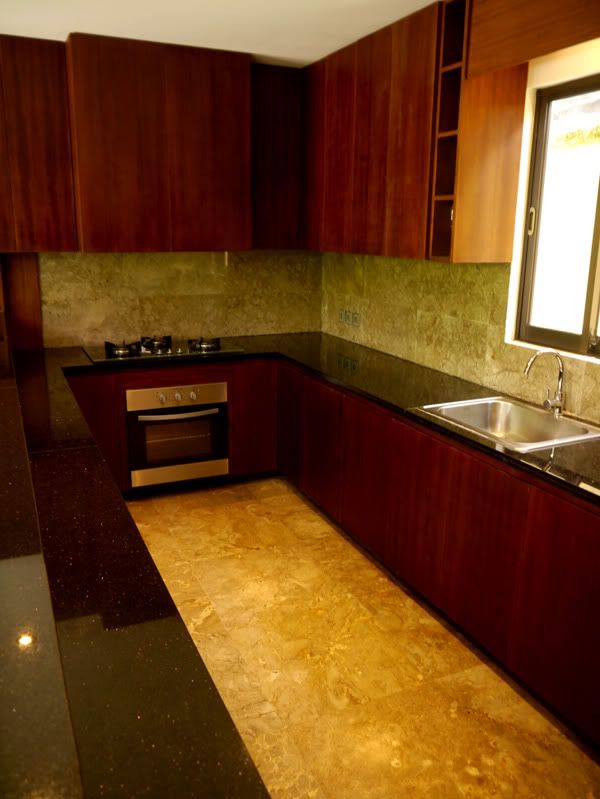 our living room…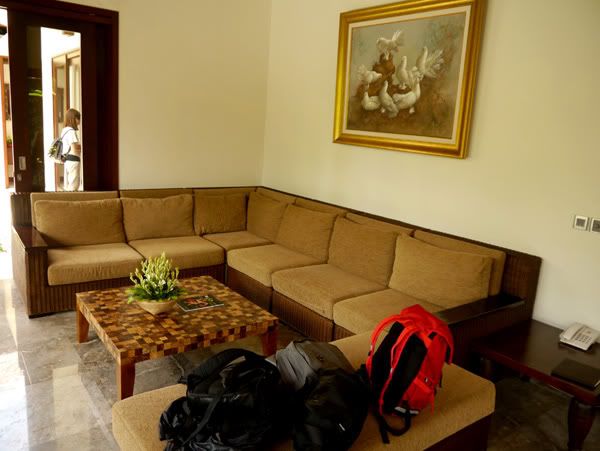 with LCD tv and DVD player…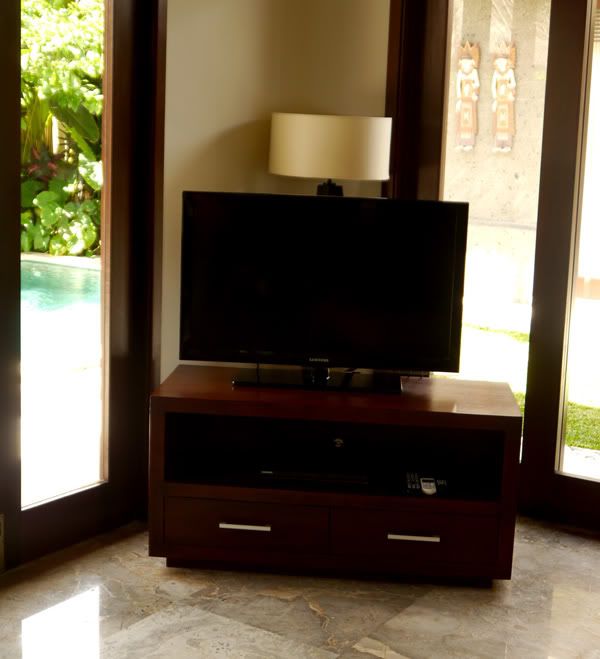 now let's take a look at the rooms 😀 !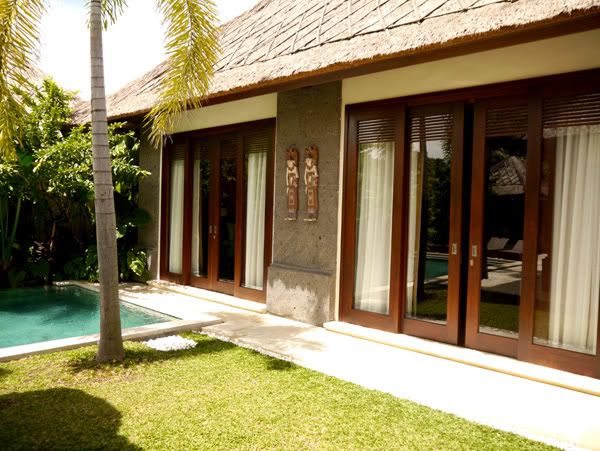 okay before that, here's a common toilet for all to use …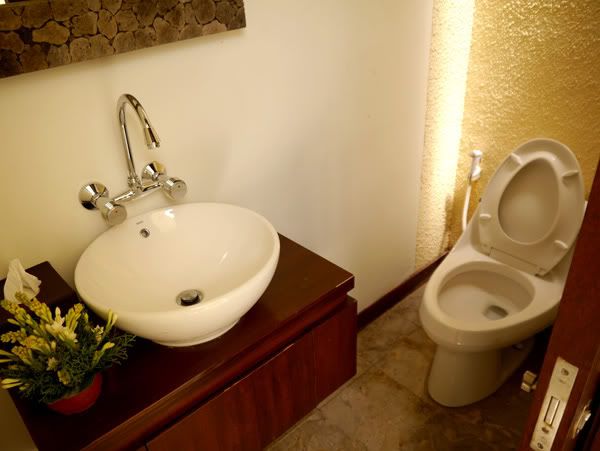 The master bedroom…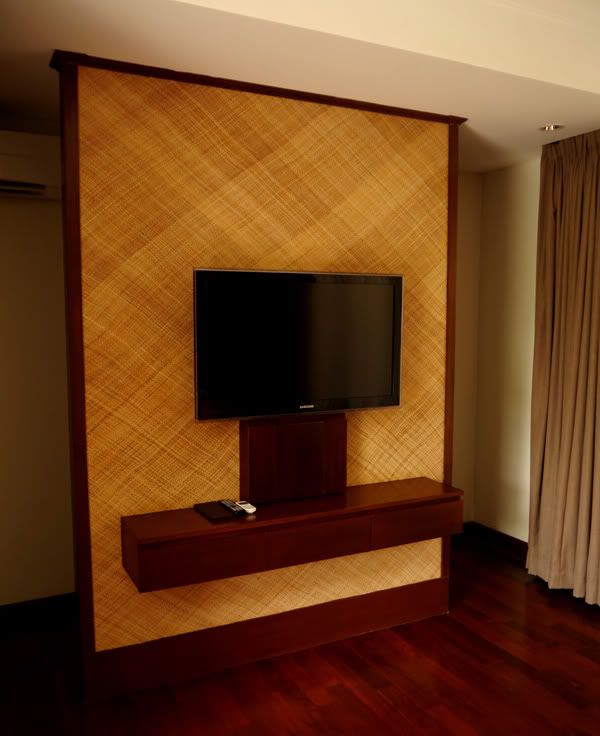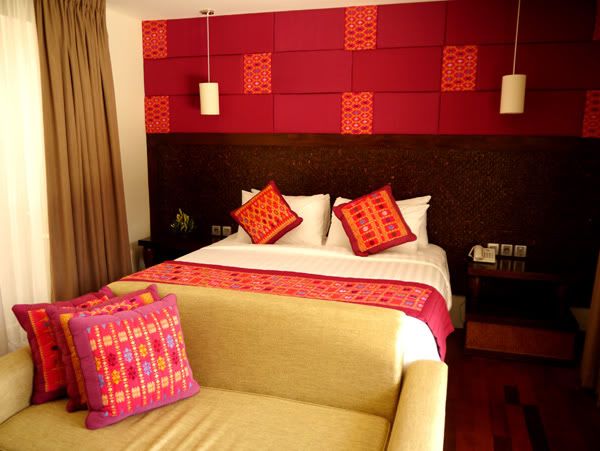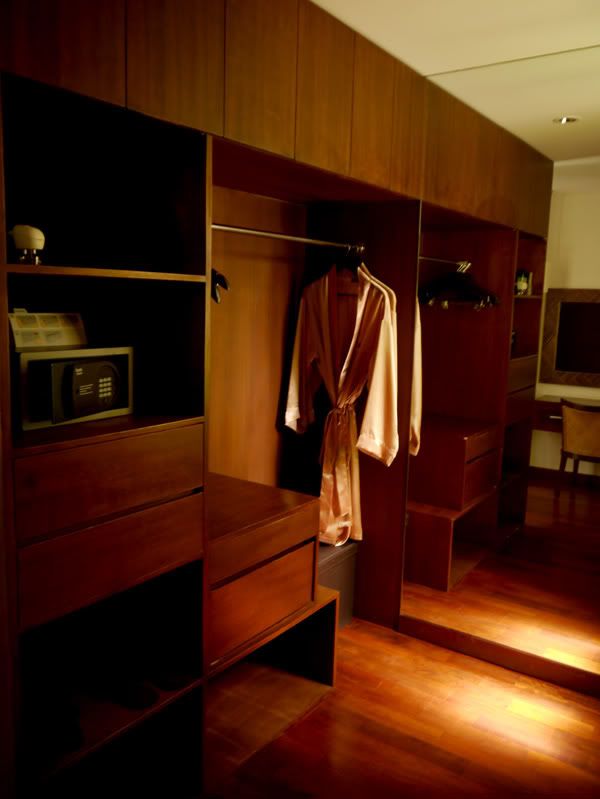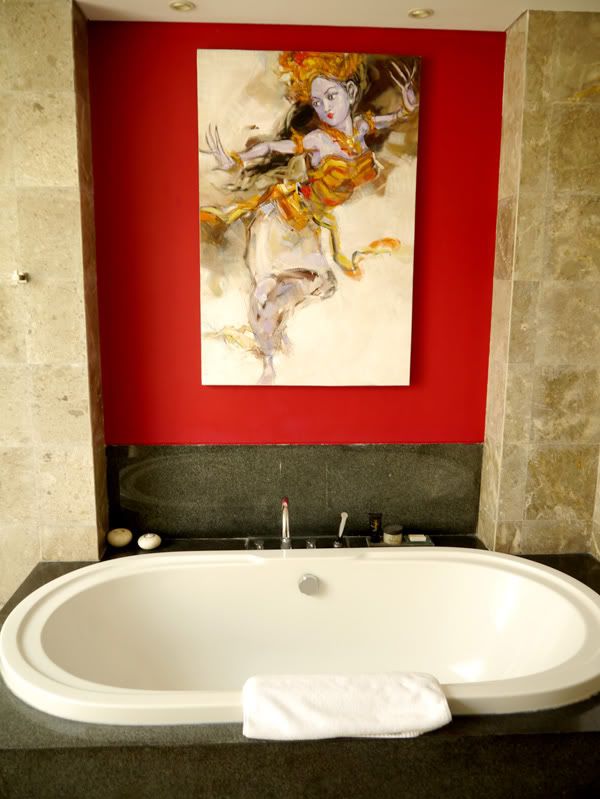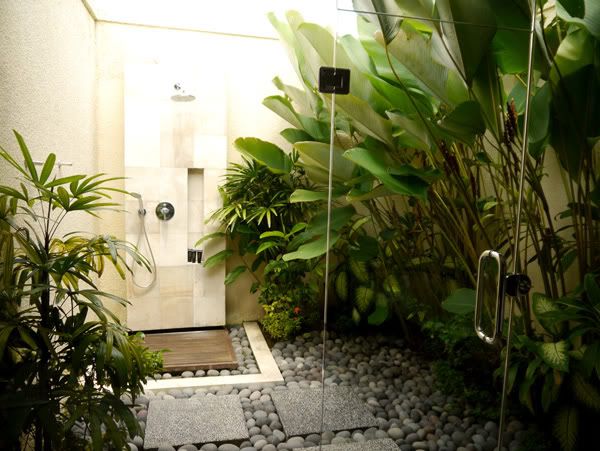 and here's my room in the middle and the color used was BLUE! my favourite color!! 😀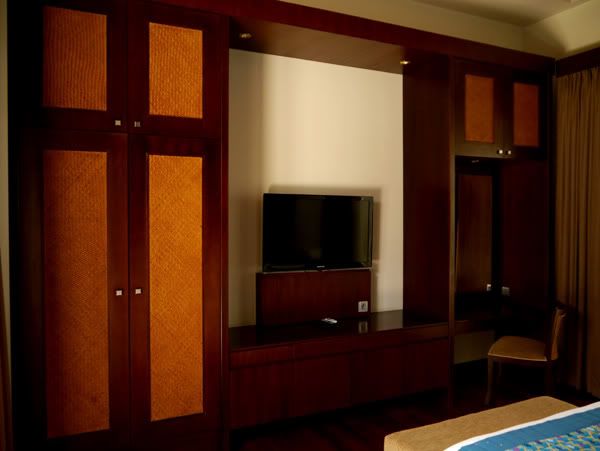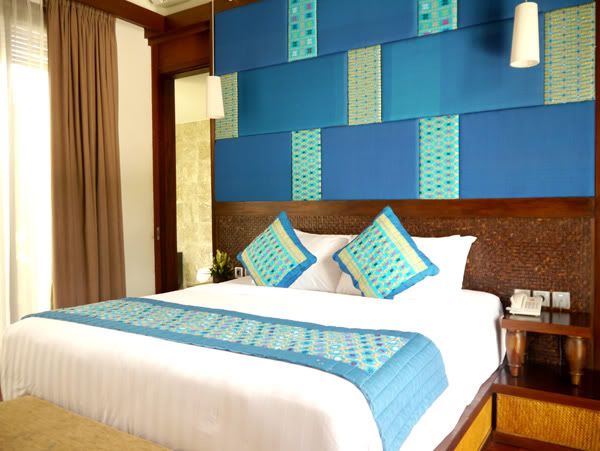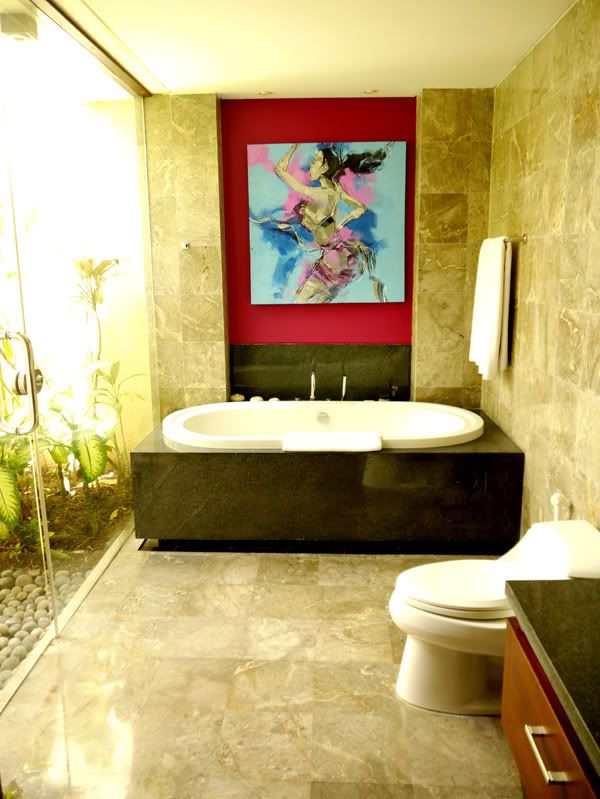 the 3rd room at the corner comes with 2 single bed…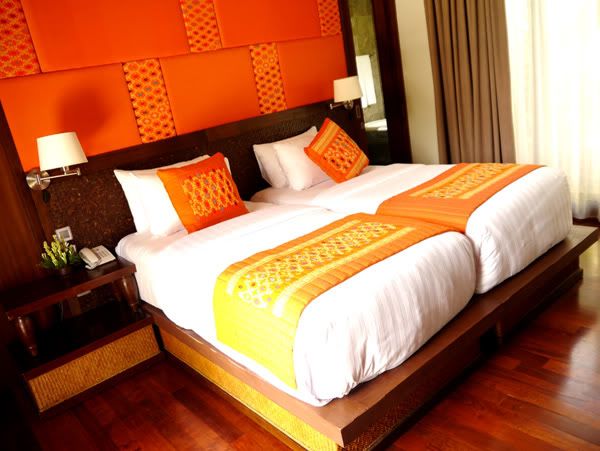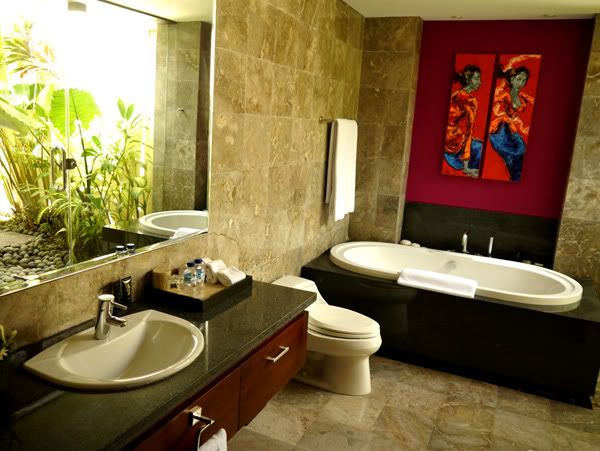 all 3 rooms comes with a outdoor shower area.. very cool de~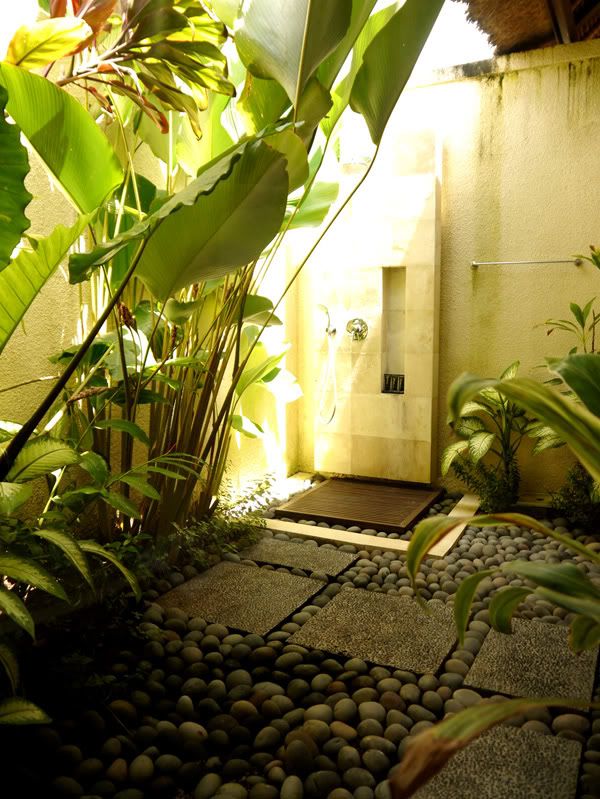 Done exploring our rooms, we went for our lunch at the restaurant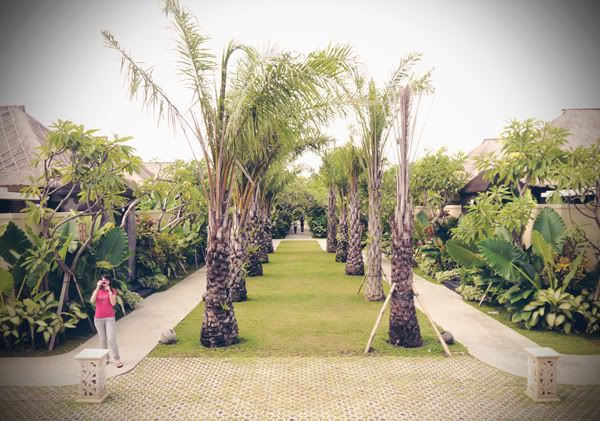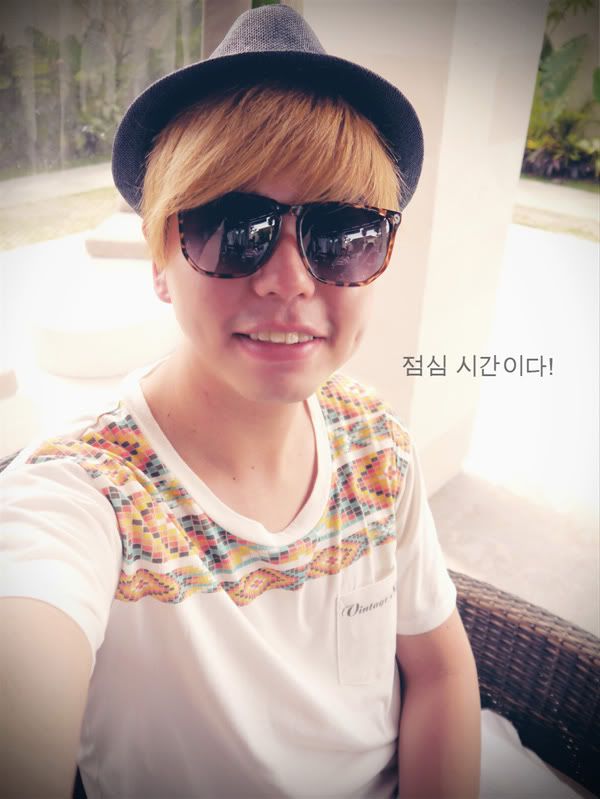 Their ice water very special.. they add carrot in it de…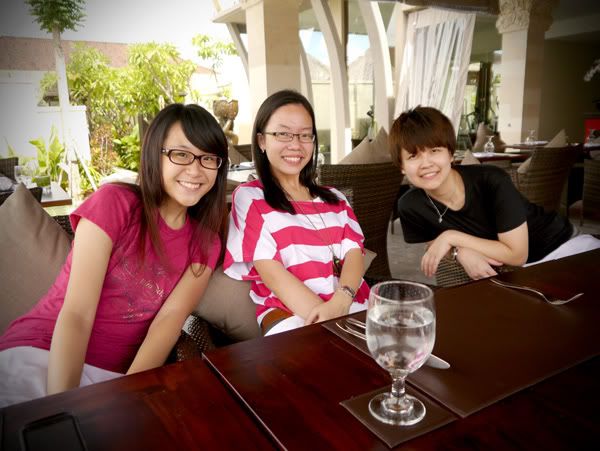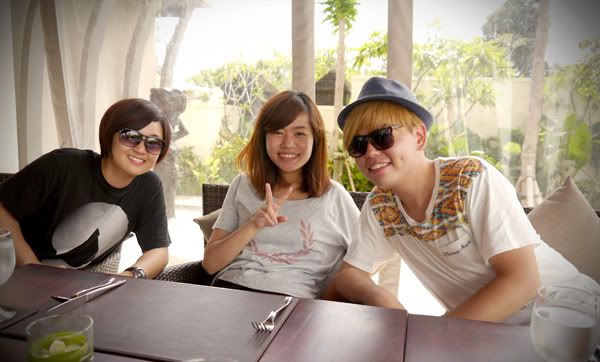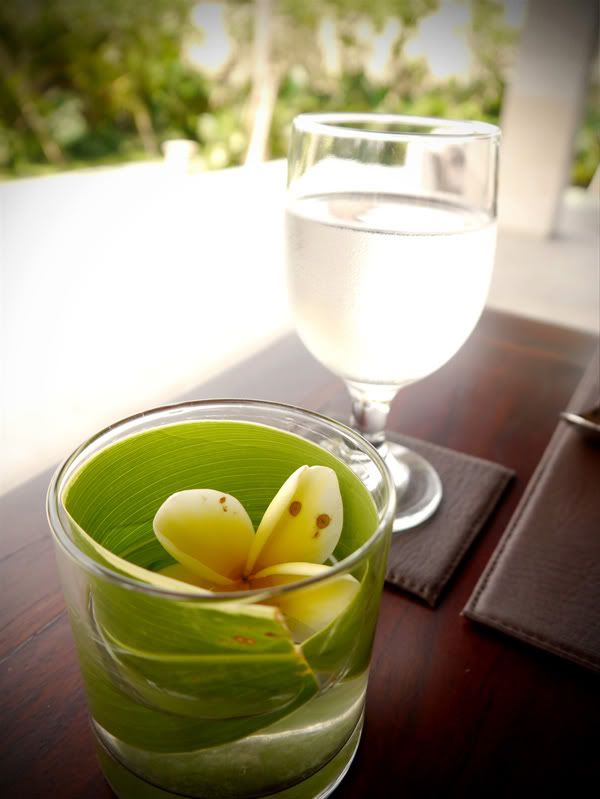 some keropok for us while waiting for our meal to be served.
Guess what's in it?
Fragrant Rice!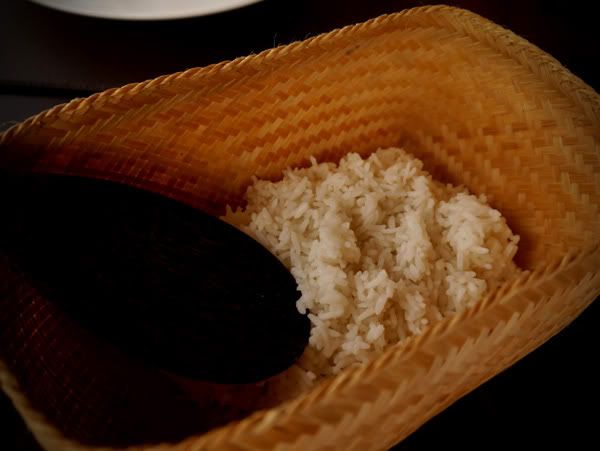 Curry Chicken which taste really rich…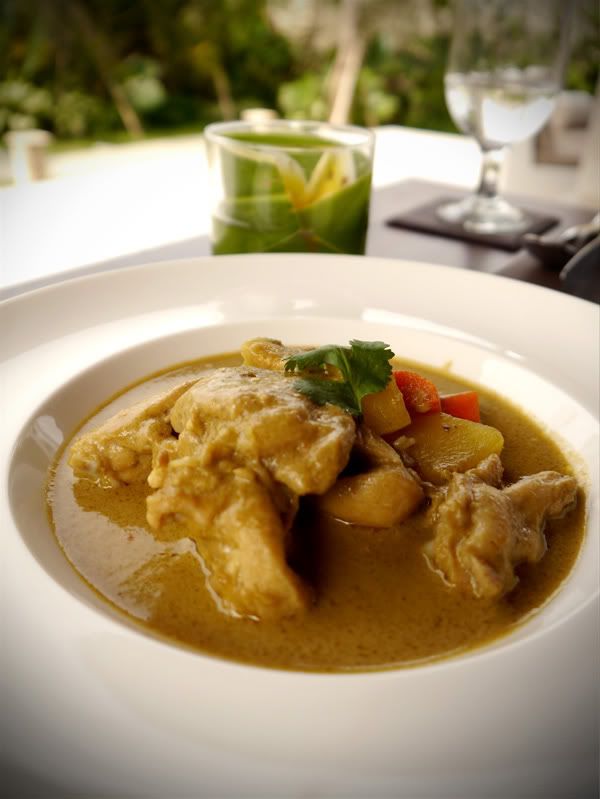 Beef burgers for the beef lovers…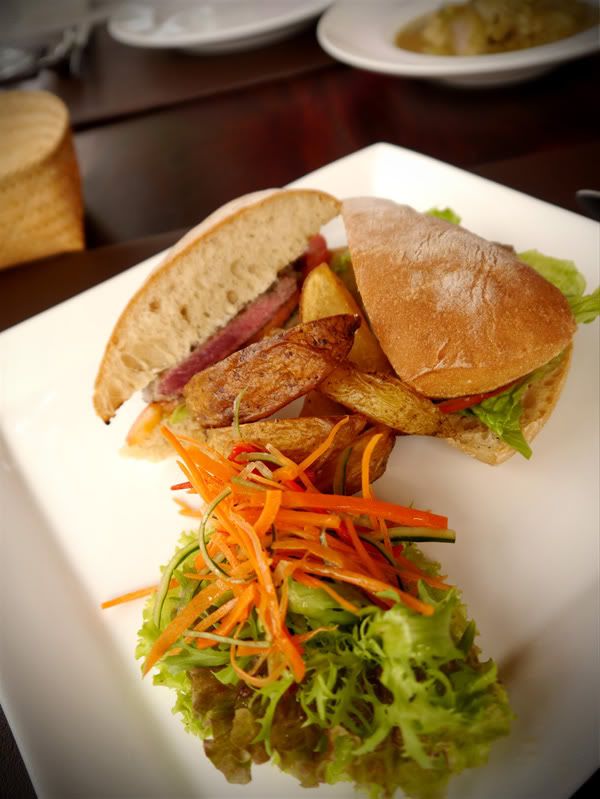 Spicy chicken which taste really spicy and the chicken thigh meat are really tender!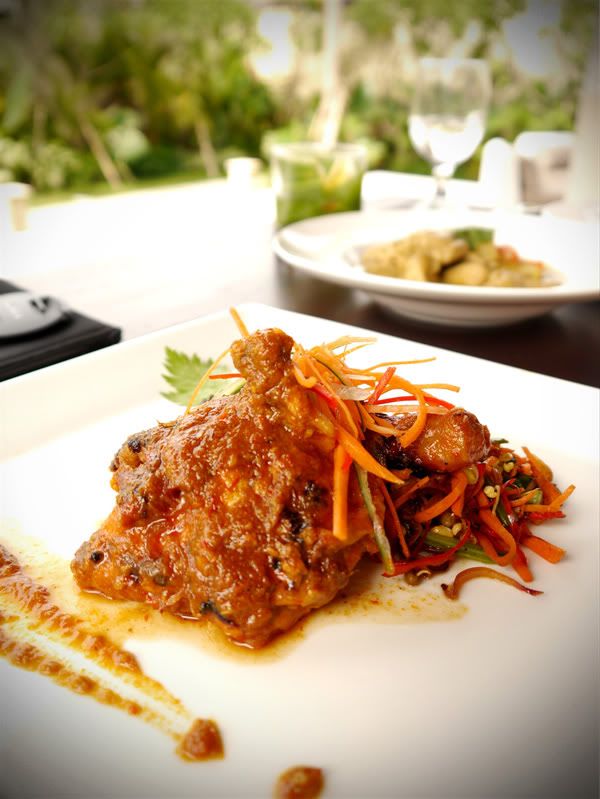 so we happily enjoy our food at the restaurant and the time somehow just seems to pass really slowly when we're over there. It's really a damn good getaway if u wanna truly relax urself from the forever fast pace environment here in singapore…
After lunch, we went back to our villa to chill and relax abit more before we finally DIPPED into our own private POOL!!! SHIOKNESS x 10000000000000000000000 ~!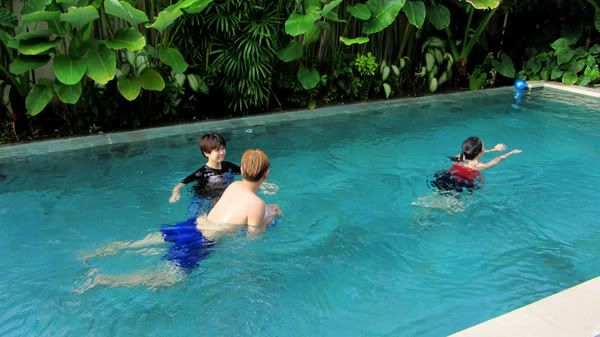 We even went daiso and bought beach balls over to play with 😉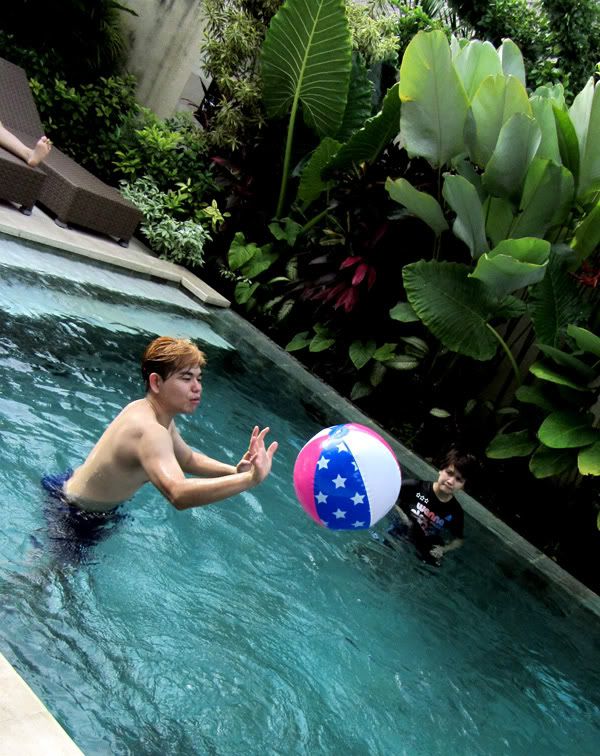 As you know i actually just dyed my hair like 2 to 3 days ago before i depart to bali and my hair stylist warned me that if my hairs comes into contact with the sea water or the pool water, the color will start to fade. so i started by pinning up my hair with hairclips.. BUT i just couldn't resist the temptation and it's really hard to avoid ur hair from the pool water when u are splashing water all the time in the pool… SO.. i bo chup liao~ just dipped my whole head into the pool!!! hahaha~ Arhhh~~~ SHIOK!
*ps so the color did really fade off but not instantly.. it actually faded off after i return from bali..
Oh! and here's some funny clips of us dipping into the pool water!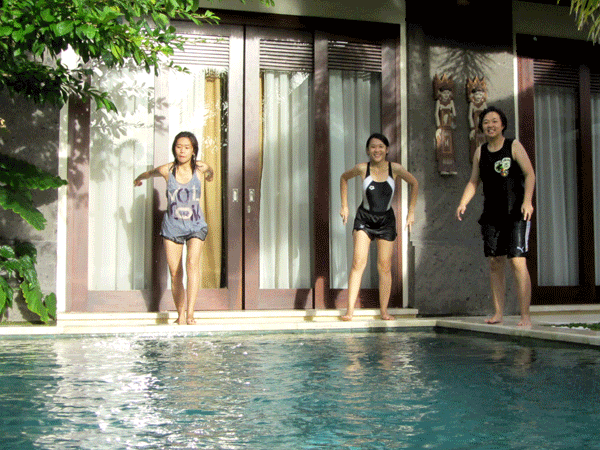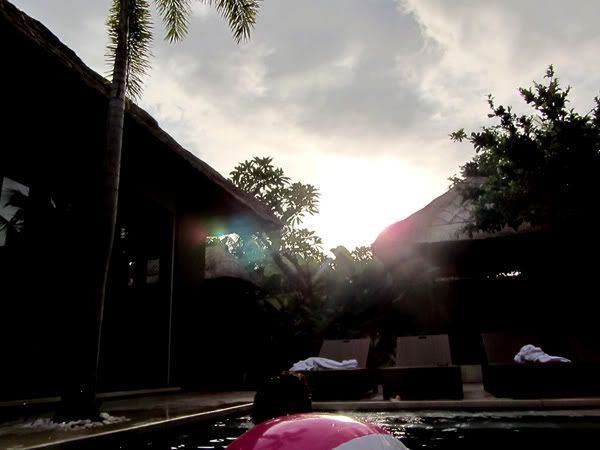 Die die also must camwhore in the pool ;P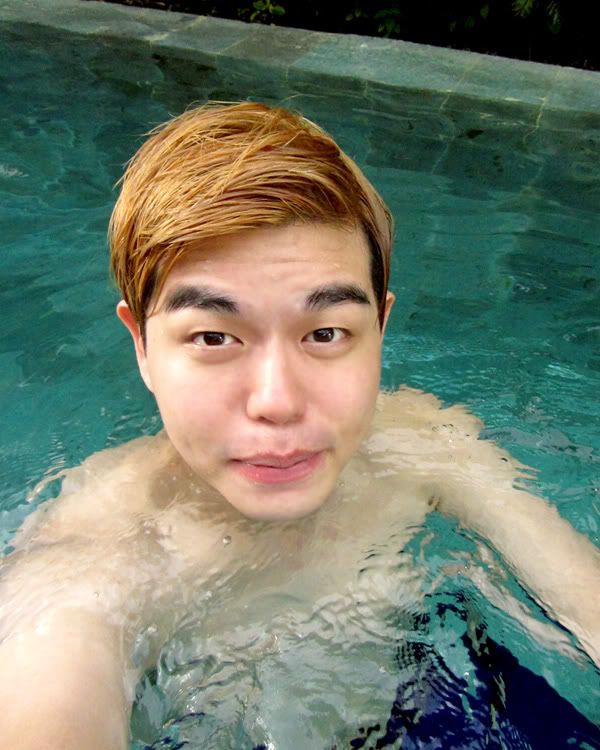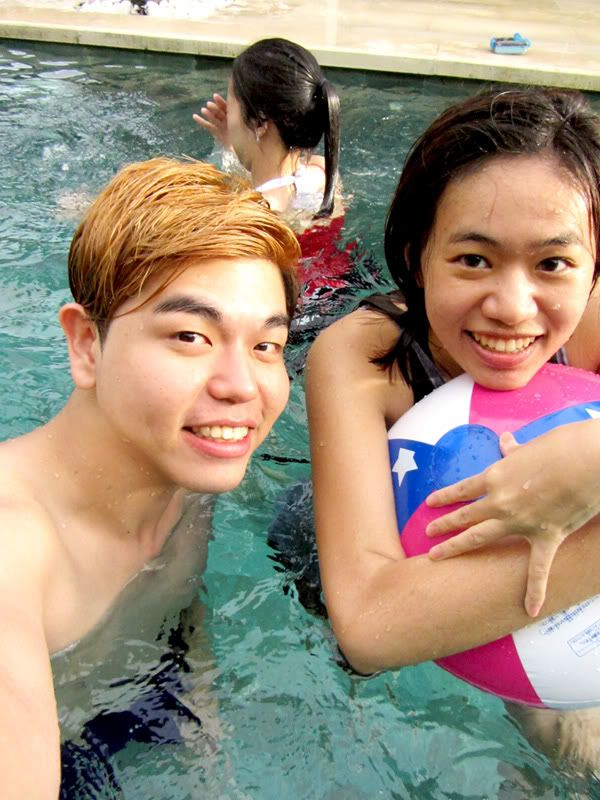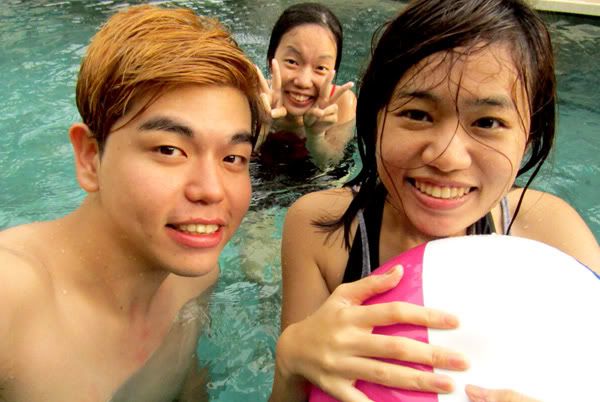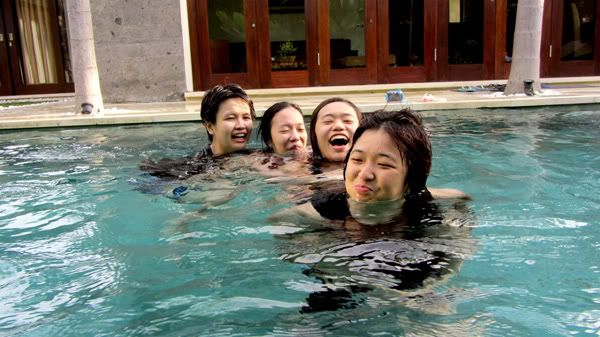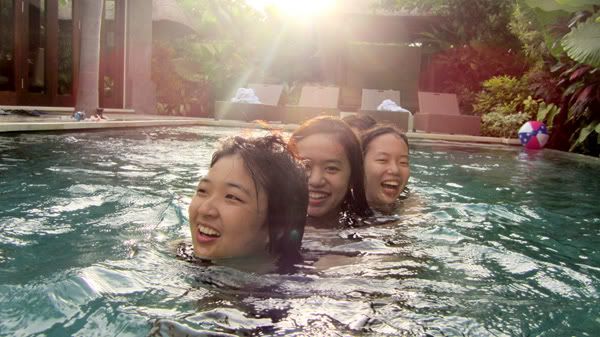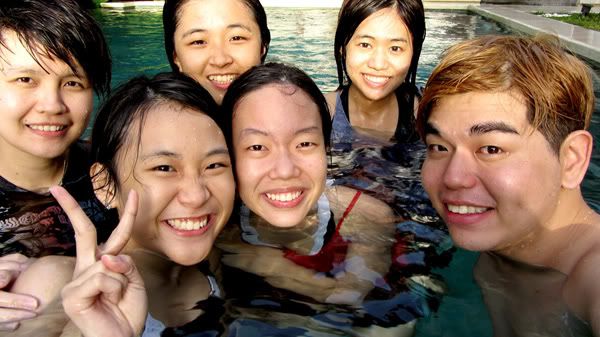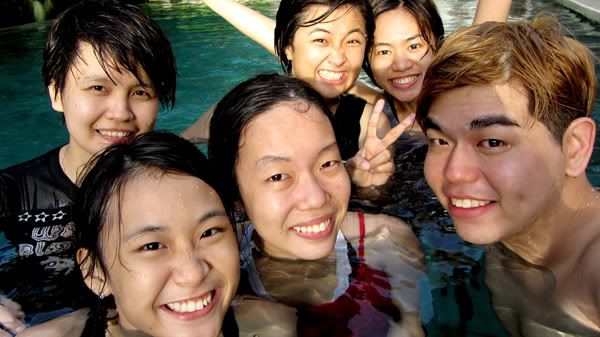 After spending our afternoon playing in the pool, we were all hungry again! hahaha~ so it's time for DINNER~~~
Dinner was at this restaurant in kuta that serve local and western dishes…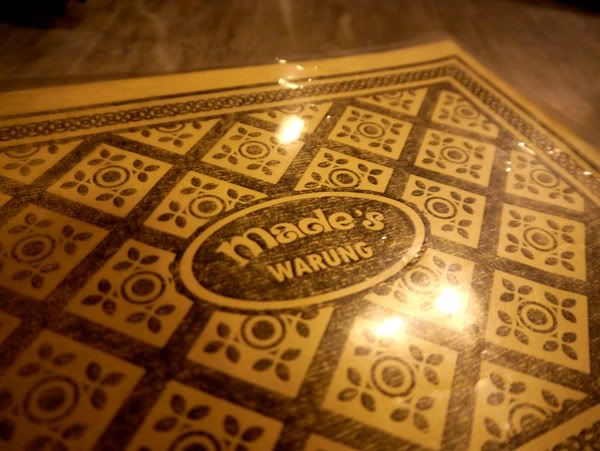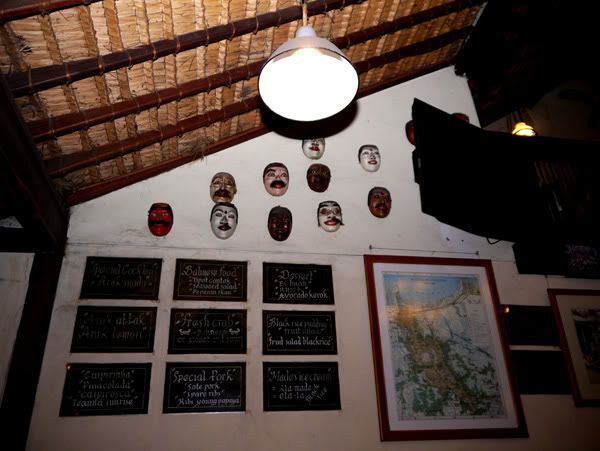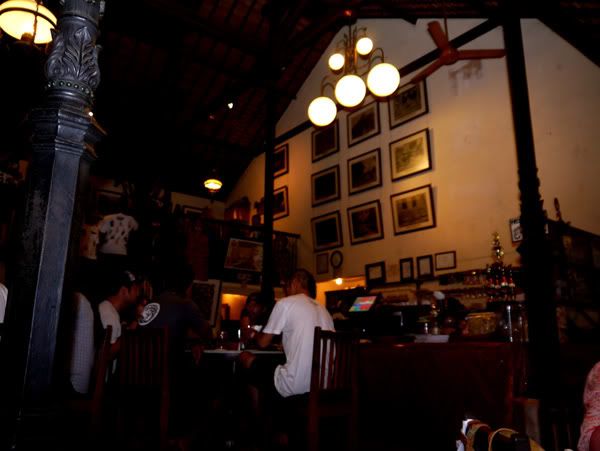 Pork Satay which taste really good but alittle pricey…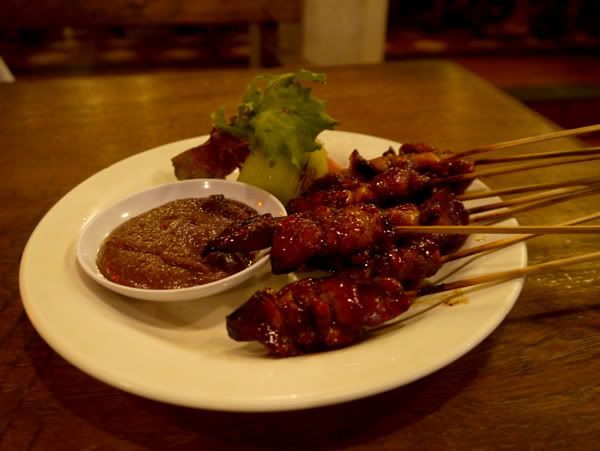 some fried tunghoon with vegetables and egg..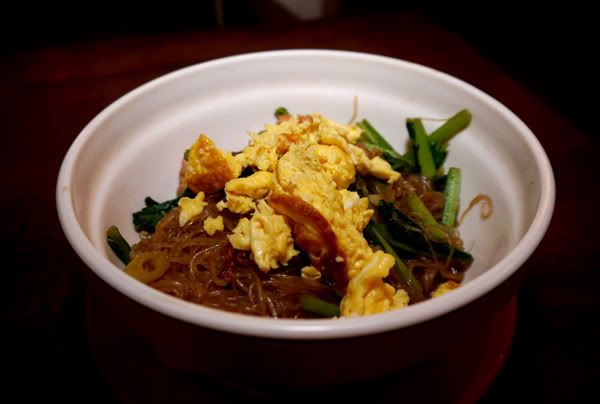 Drinks.. apple juice and iced tea…
chicken curry with brown rice…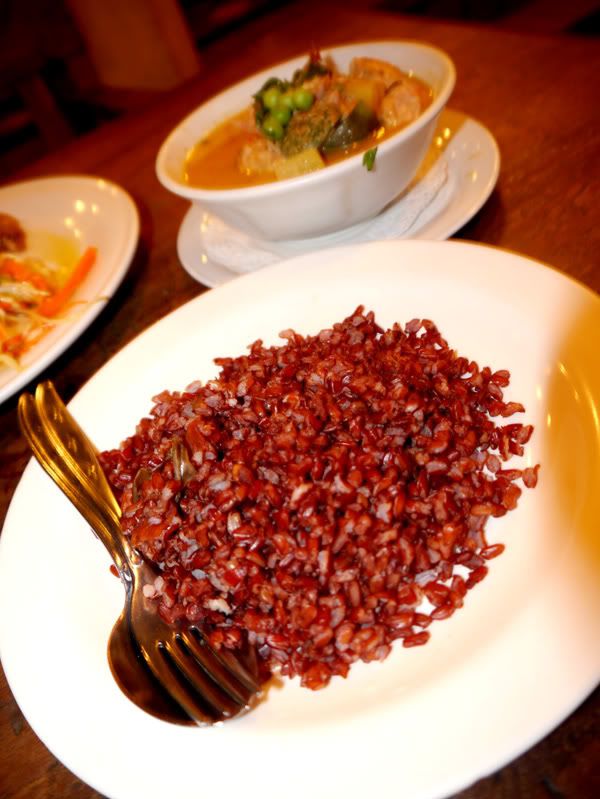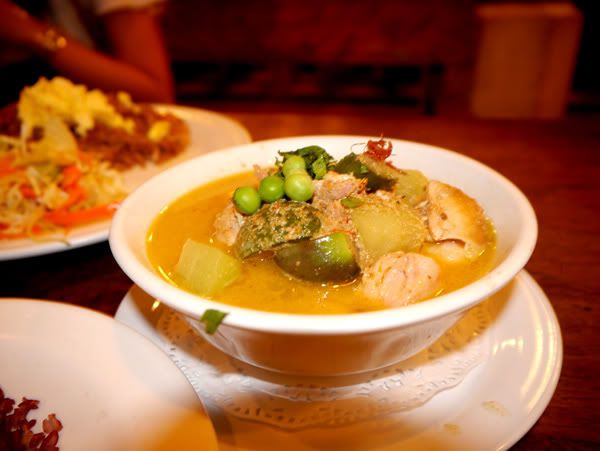 can't rmb what is this.. i think some fried rice with seafood…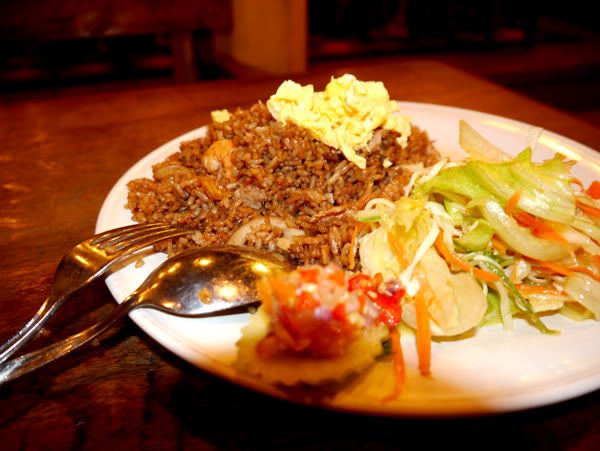 their special whereby it consists of rice, tofu, vege and some other side dishes which i dun really know what it is.. but its not bad.. just mixed them together like ur chap cai peng will do 😉
After dinner, we went to walk ard kuta and was thinking of getting some DVDs back to watch in our villa. but in the end we didn't buy any.. lolx..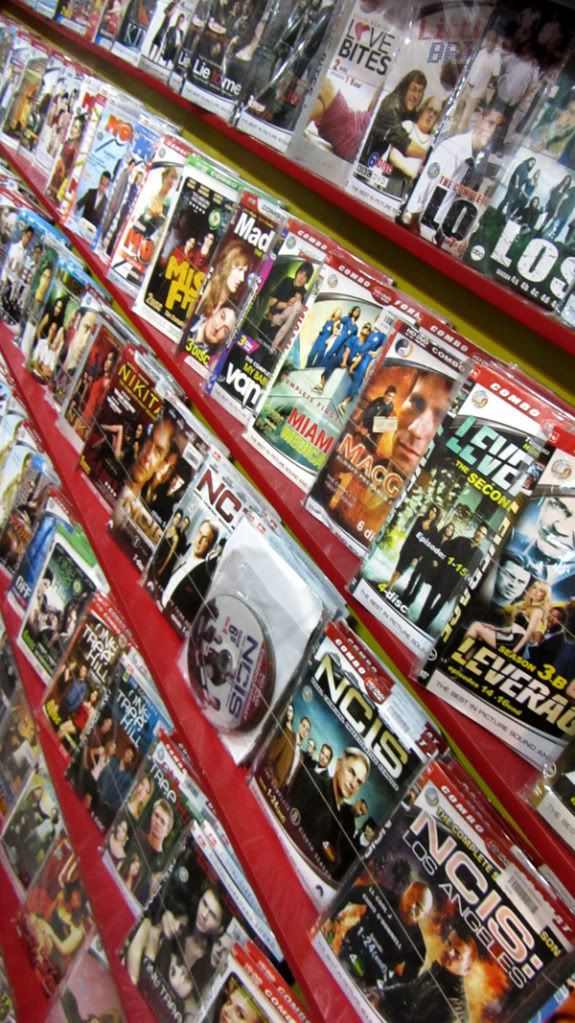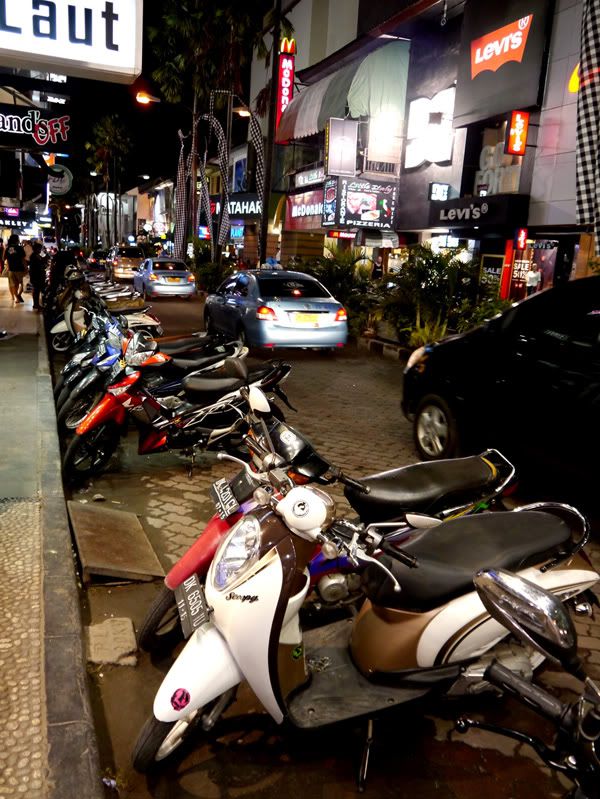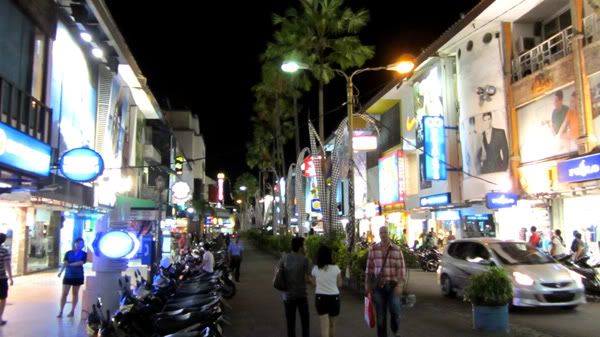 before we head back to the villa, we bought some tibits, beer and drinks back to chill our night away 😉 . . .
*
you may be interested to read about :