Finally, after more than a week since the last time i met up with my love love.. (my buddies from ambience), we get to see each other on sat as we're celebrating aaron's birthday. (not aaron yan ya lun or aaron kwok, is aaron tan chi seng. LOL)
Met up with shi hui, marlene, xi zhou, jia xin, junchuan the day before, which is friday, @ raffles city, to get the materials for aaron's birthday card. Sat afternoon, we met up slightly earlier to complete the card and here's how it looks like =D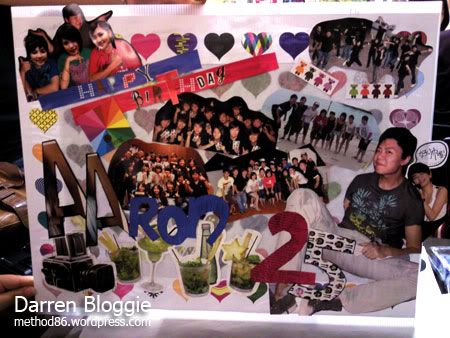 Cool huh?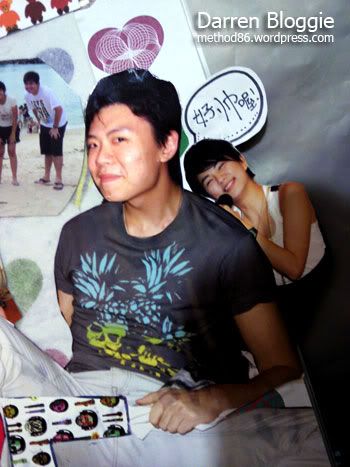 Aaron with ella.. hahaha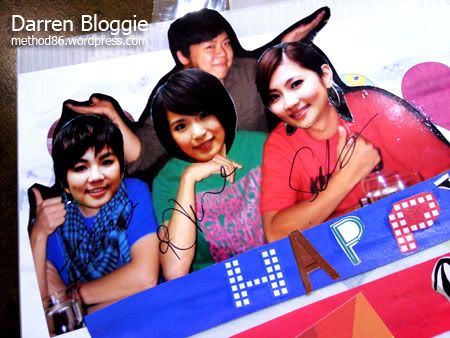 The Masculine S.H.E wahahahaha~~~
Went for dinner at Suntec, Ichiban.. ordered this Curry Cheese set meal, can't remember the full name.. and the portion is really huge.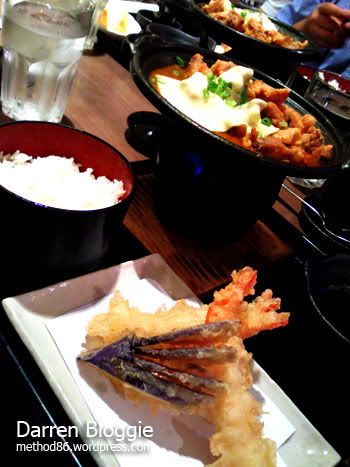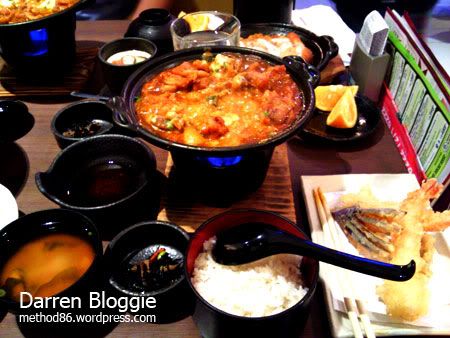 This is how a complete set looks like…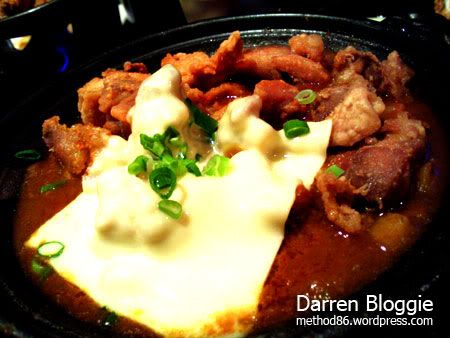 Curry chicken with Cheese! Tempted?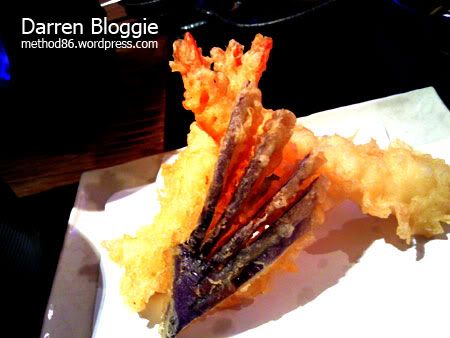 One of the side dishes.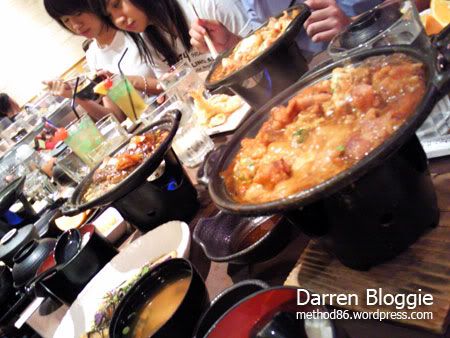 Table full of yummy food !
Overall, I rate it @ 8/10 for the nice ambience, the great food, and the other 2 points deduction due to the seating arrangement. I would suggest them to have a bigger table for bigger group of people as we, a total of 8 pax, have to squeeze in a table for 6pax and with the food, it's extremely cramped.