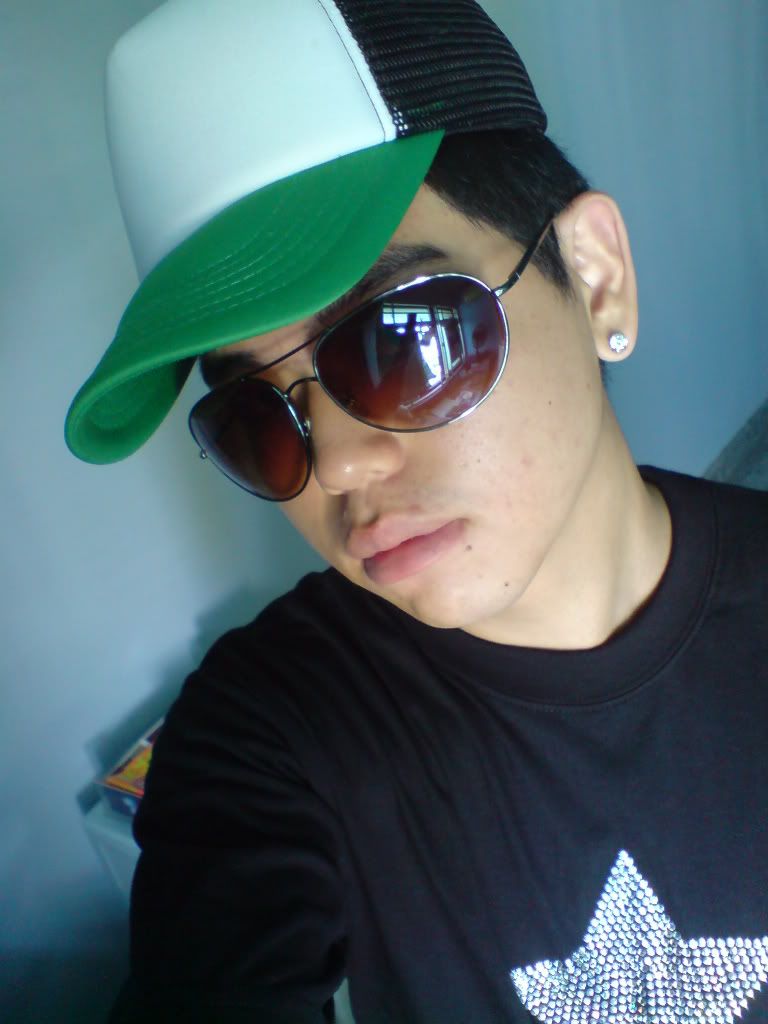 alright, was on duty on friday.. the very first duty after i came back from tw..
in the morning,  just when i'm feeling damm hungry as i didn't have my breakfast before i go to camp, someone popped into the office and placed a few bags of stuff on my table..
"Taken your breakfast?"
"Nope~"
"Haha, good… that's for you."
my mind was like huh? for me? and i gave him a very suspicious look..
"don't worry, it's really for you.. enjoy your breakfast.."
i opened up the plastic bag and i saw a packet of fried bee hoon with a luncheon meat and chicken wing, a fried doughstick aka you tiao and a packet of soyabean milk…
WOW!!! SUMPTOUS MEAL!
haha.. hmm how did they know i'm hungry haha..
the best breakfast i had.. yummy~
thanks for the breakfast!
got back home one sat morning and went over to my ah ma house in the afternoon..
met up with dia, zw, pw rac and yy for partyworld session at 4pm.. didn't sing much as i'm still having a flu… but was fun la..
after singing session, we went over to taka for a little shopping before heading to wisma food republic for dinner..
ordered this fish soup and the aunty gave me extra scoop of rice lor~! wahaha.. see the difference?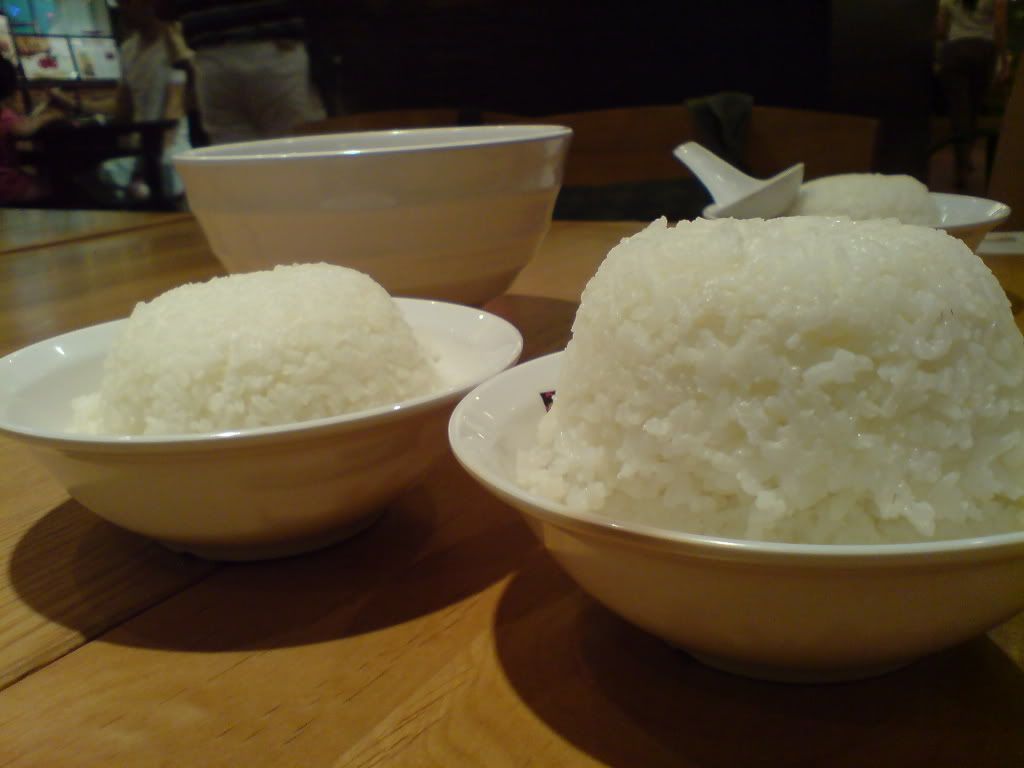 after dinner, we're still deciding on where to go next.. saw lots of pple shopping as the great singapore sales is here~!!!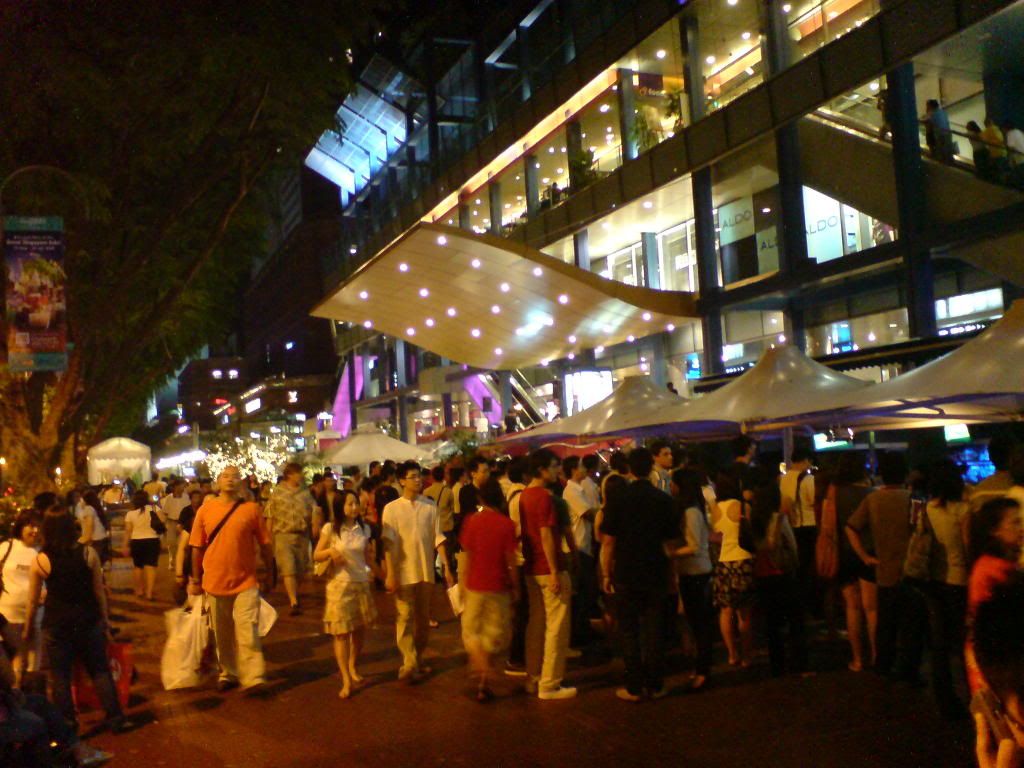 went over to cineleisure the top level where pple played online games, wii, x box and pool.. saw saufoo there as well.. haha.. wanted to play pool but it's rather crowded.. so they decided to go over to parklance for beancurd and pool.. but as i'm rushing for the last train, i left first..
reached back home ard 12.10am.. damm tired…
this morning, wend tampines mall to return my mio tv set up box.. after that to my ah ma house and back home for the charity show..
it really hurts to see the footages of the sichuan earthquake…
there's this part that i actually teared after hearing…
a mothe was found dead in a very awkward position and when she was lifted away from the scene, a baby was found sleeping soundly underneath her.. she protected her baby by using her life. she type a msg on her phone and stuff it into the baby's clothing.. and the msg goes like this…
"亲爱的宝贝,如果你还活着的活, 你要知道,妈妈永远爱你"
Isn't it very touching?
anyway, i've done my part in helping them..
how about you ?