Any bread lovers out there? Love eating healthy? Then you will definitely be interested with what i'm going to introduce to you!
Organic sprouted bread from Olive & Green!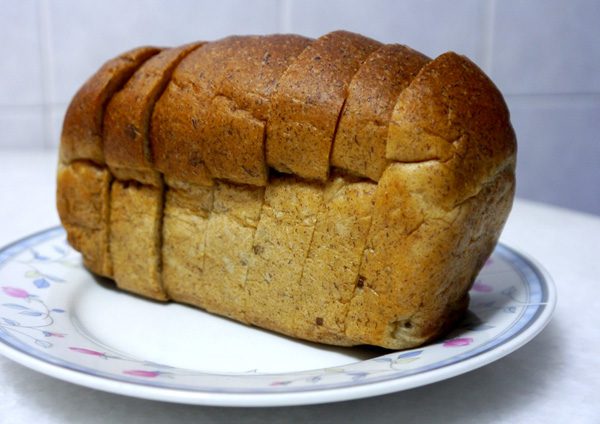 What's so special about these bread ?
Olive & Green's Organic Sprouted Breads are made with their signature Hippocrates Organic Exra Virgin Olive oil and organic sprouted wheat, which made these breads 100% vegan and contain much more nutrients than any other type of bread currently sold in the market! There isn't any sugar, garlic or onions added to it. All the breads are naturally sweetened with organic fruits, Jordan dates & nuts. Yumm Yumm~~
What makes them so confident about their breads?
The Sprouted Breads from Olive & Green uses organic whole grains and not sprouted flour (which kill all enzymatic activities in our lovely sprouts) to create their own sprouts before grinding them into a mash to make breads of it.
I got the chance to try on 2 of their breads and im loving it!! it just taste so good that i can just eat it on its own ;D
Banana Olive Oil Bread ($6.50): Using organic Dole bananas, it's high in fiber and potassium, a yummy delicious treat for both the young and old! Loved the fragrance smell of the bread and banana. 😉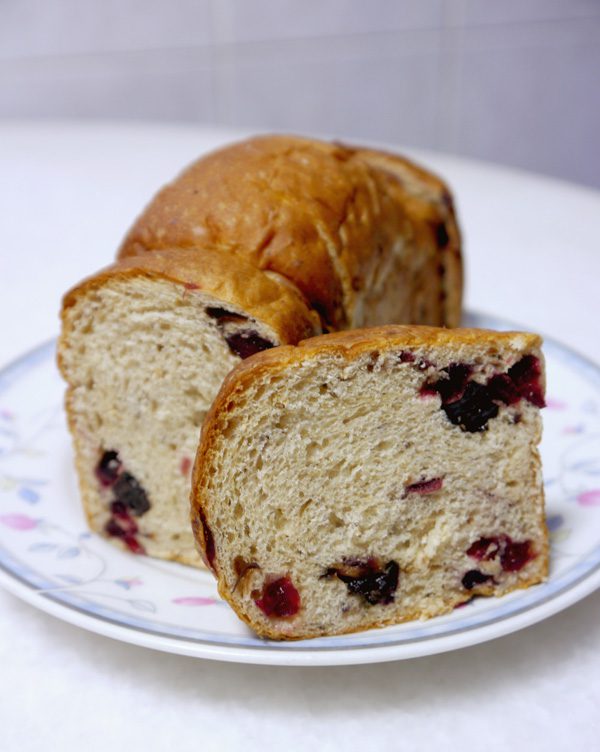 The nutritious Multi-Fruit Olive Bread ($5.50) taste really good and it's high in protein and fiber! It consist of Wild blueberries, cranberries and green raisin! Really loved it 😀
Currently these breads can be purchased online (www.oliveandgreen.net) and they will be delivered to you for orders above $50. Or you can purchase them physically from Dann's Daily Pescetarian Cafe at 20 Eastwood Road #01-06 Eastwood Centre.
Now, for the LOVE of life, choose Olive & Green.
As Olive & Green believes it, Life • Organic • Vegan • Eco = LOVE
_______________________________________________________________________
About Olive & Green
Olive & Green was founded by Singaporean Desmond Tan about six years ago
with the aim of creating healthier-eating options for people. Desmond, a vegan
himself, was motivated by his passion to create healthier food options and share
them with people to replace with in their existing diet. His immense passion to
share nutritional food and healthy-eating tips with people has led him to continue
to be at the forefront of food innovation through extensive nutritional research
and the strict use of all-natural and organic ingredients in his product
innovations,. All of our products are suitable for vegetarians and vegans. We are
truly organic, with no sugar added and we don't even use onions or garlic! And
best of all, we have been awarded the 'Asia Pacific Super Health Brand New
Health 100' in 2010!"
Olive & Green also believes in its efforts in preventing global warming, through
providing tasty vegan alternatives without the use of pesticides and chemical
additives (which causes water pollution and harms the ozone layer). An Organic
Vegan Event is held monthly to share knowledge on healthy-eating to all
participants, to encourage them to make well-informed choices in their diet and
lifestyle. Informative talks are held and there is free food-sampling as well as
organic products for sale during these events.
Olive & Green aims to continue to be at the forefront of food innovation through
intensive nutritional research and the strict use of only natural and organic
ingredients in all our products. We also aim to empower all our customers with
useful knowledge on healthy-eating, which is good for the body and saves the
planet too!
_______________________________________________________________________