The world's first ANGRY BIRDS WORLD™ entertainment park has opened its doors to residents and visitors to Qatar, transforming the classic bird-flinging game into a cluster of high-octane attractions designed to entertain every member of the family. Located in Qatar's largest fashion, dining and entertainment destination, Doha Festival City, the 17,000 sq.m park comprises an indoor space of 6,500 sq.m.Inspired by the popular digital game, the park offers its visitors a heart-pounding experience with many attractions such as the Blast Bomb –a drop and twist tower that features free-fall motion from a height of 11 metres, or Red Alert where visitors are hurled into an exhilarating 360-degree spin.
One of the park's uniquely impressive attractions is the Big Tree, which offers both children and adults a fun edutainment experience encompassing science, music and art. For adventure junkies, the tree also houses "Own the Sky", a 106-metre zip line that allows participants to cut through the air at rip-roaring speeds. Visitors can also test their physical strength with "Fierce Flight" –an incredible ropes course challenge.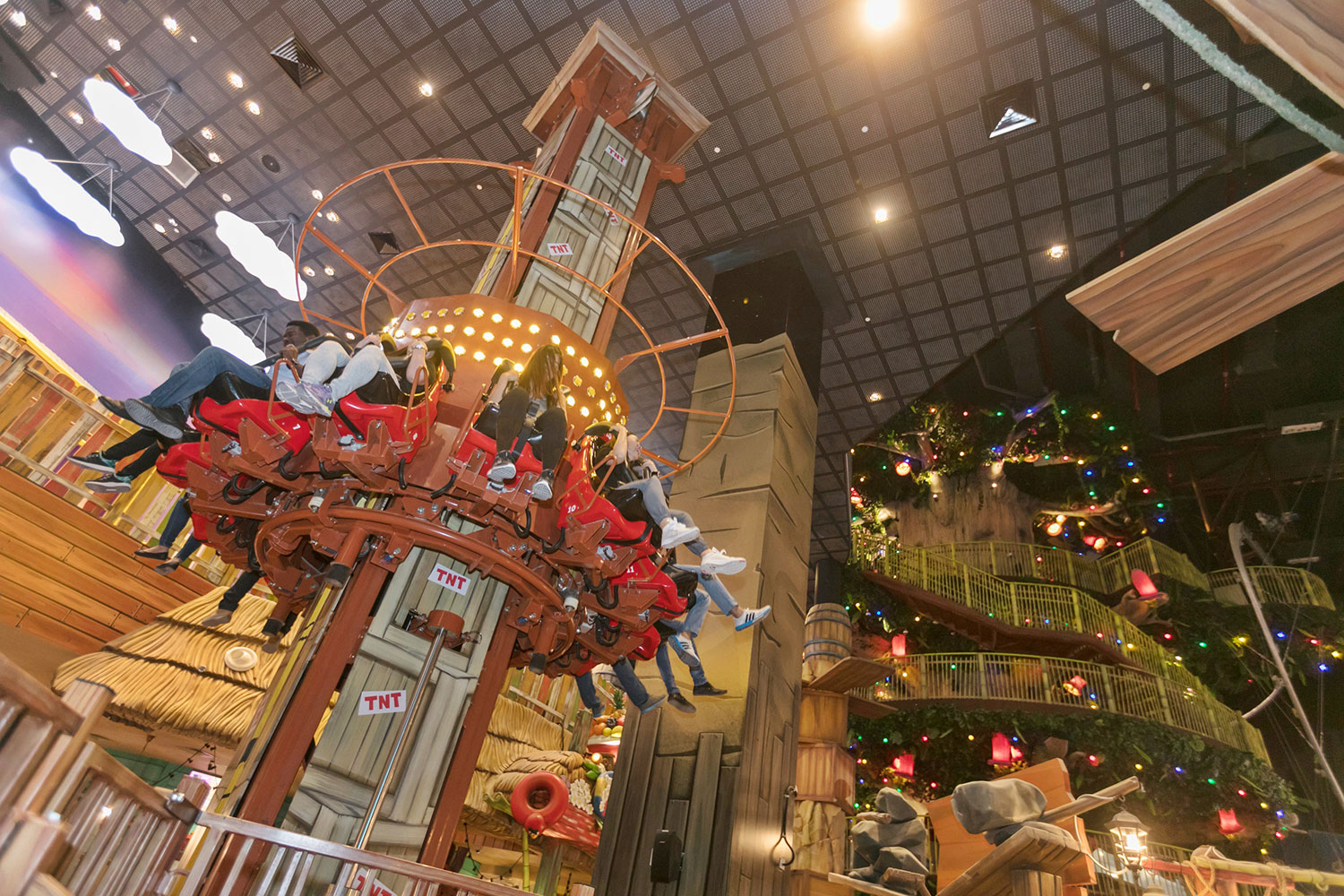 ANGRY BIRDS WORLD™ constitutes one of the four major entertainment parks that are introduced by Trimoo and set to open at Doha Festival City, located along Al Shamal Road. Upon completion, the unique entertainment destination will be home to –SNOW DUNES™ –the country's first indoor snow park set in an ancient Arabian village; VIRTUOCiTY™ –the region's first dedicated digital gaming and entertainment hub; and JUNIVERSE™ –the world's first city in space that aims to inspire and entertain children.
ANGRY BIRDS WORLD™