Sponsored by Chan Brothers Travel & Korea Tourism Organisation
YOOHOO!! aren't you guys excited?! I AM as this is like my first first time hosting a online travel documentary and the part which got me REALLY EXCITED was that i'm going to KOREA!!! if you've been reading my blog, you will know that i've always wanted to visit korea and one of my wish was to be able to go there this year. THANKS to Chan Brothers Travel and Korea Tourism Organisation, my dream came true! 😀
SO before i proceed, let me give you a rough idea of what this trailblazer thing is all about. A total of 5 trailblazers was selected to go on a challenge to trailblaze korea within 72 hours! every single one of us was assigned to a different location and the place which im heading to is Gyeongsangnam-do, whereby BUSAN, the second largest city in korea is!
Finally on 18th June, the journey begins from Changi Internation Airport Terminal 2! 😀
My first time flying with Asiana Airlines…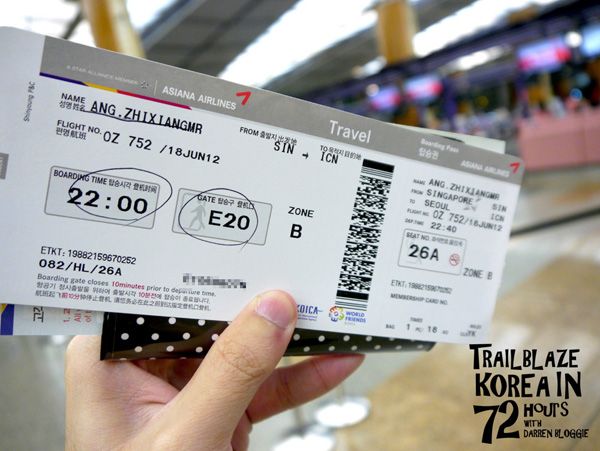 with such nice lightings, i just need to start self camwhoring 😉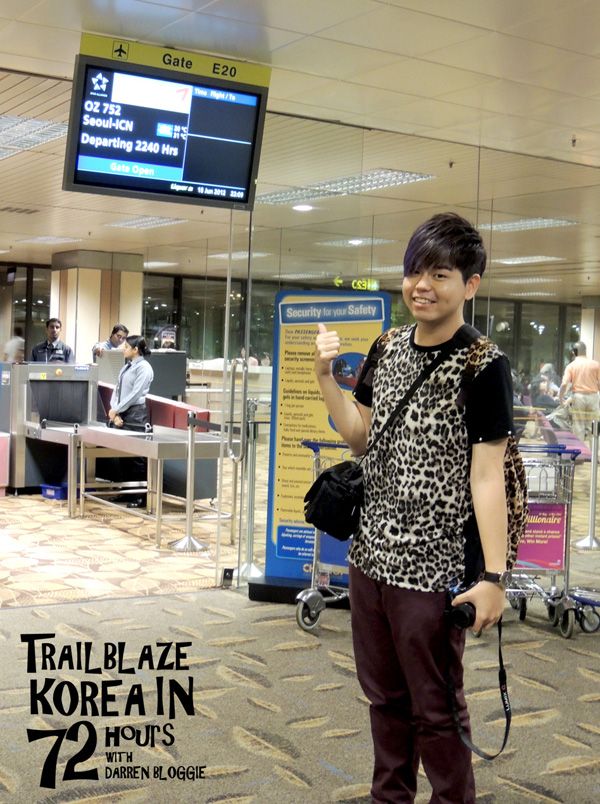 Ready to board! ;D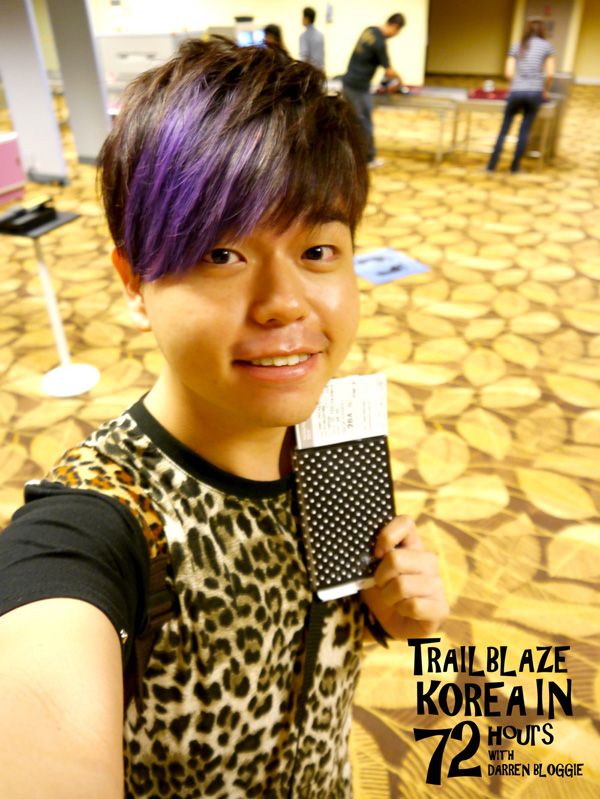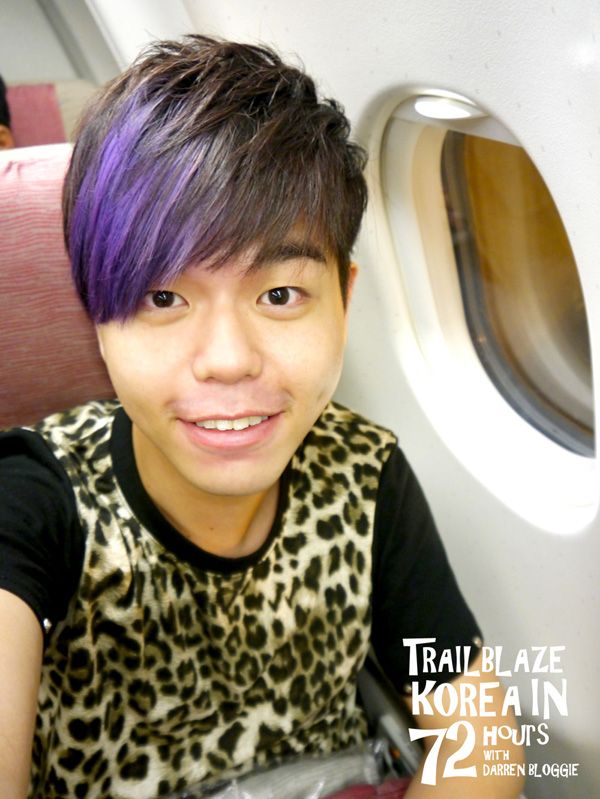 It was not a full flight that night and i got myself a spacious space 😀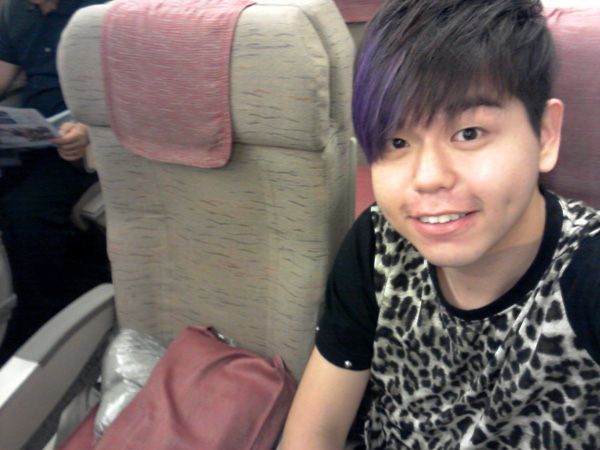 filling up the custom declaration form…
Time for Supper!!! ;D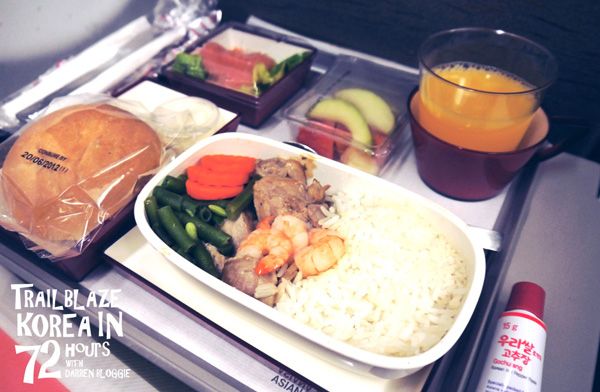 Got myself the stewed chicken rice and it taste pretty good 😉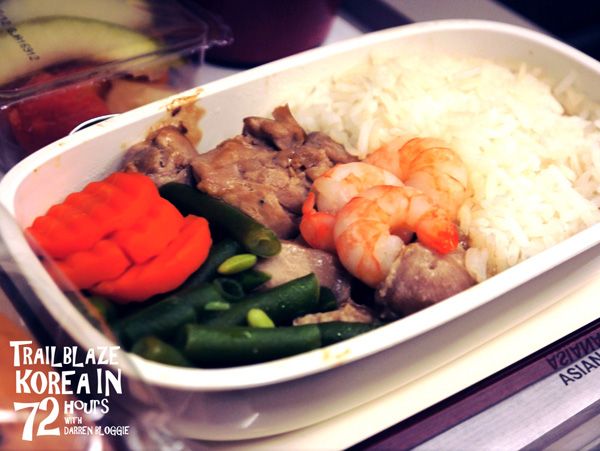 Wanted to try the bibimbap but there's beef in it.. 🙁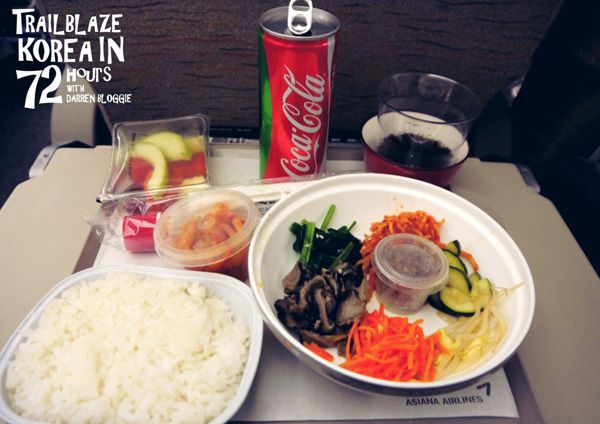 after supper, watch a movie before going to sleep. When i woke up the next day morning, the sky had brightens up.. and i know we will be touching down really soon! 😀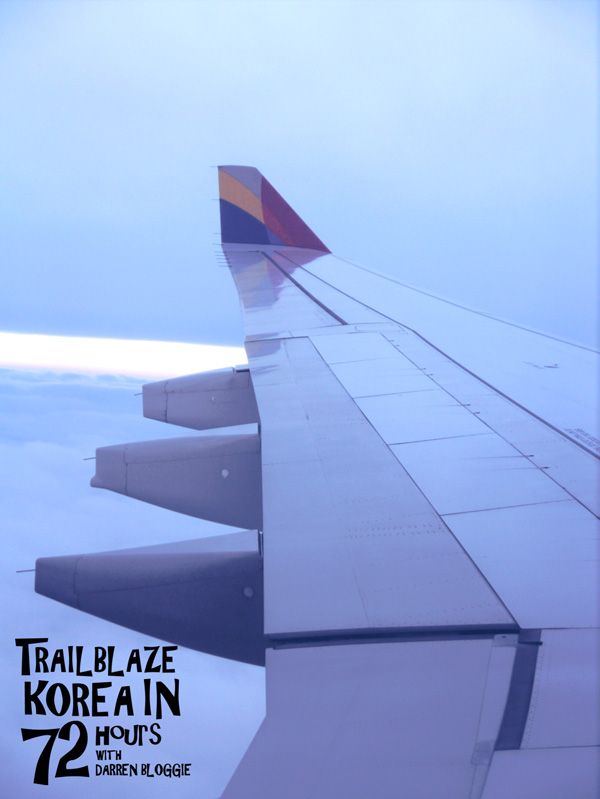 Something special i notice about asiana airlines was that they provide toothpaste and toothbrush in the washroom. I think all airlines should do that as well. 🙂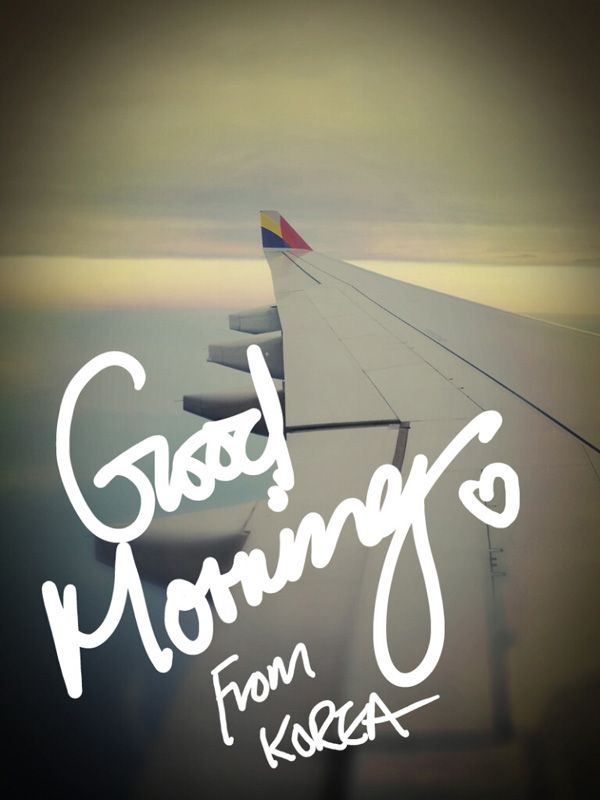 Yes~! WE'VE ARRIVED!!! 😀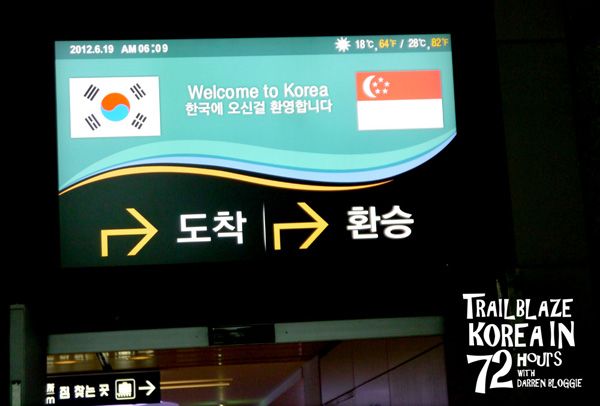 Collecting our phones and pocket wifi from SRoaming. Do remember to rent a phone or a pocket wifi when you are in Korea. It's really convenient. All rented mobile phones comes with UNLIMITED 3G data usage!!! ;D or you can rent a pocket wifi which allows u to connect them to your mobile phone and laptop! ;D
Rental Fees For Smart Phones with Unlimited 3G Data Usage : 12,700KRW/per DAY
Online reservation special rate : 6,400KRW/1DAY

Rental Fees For Pocket WIFI : 7,700KRW / per Day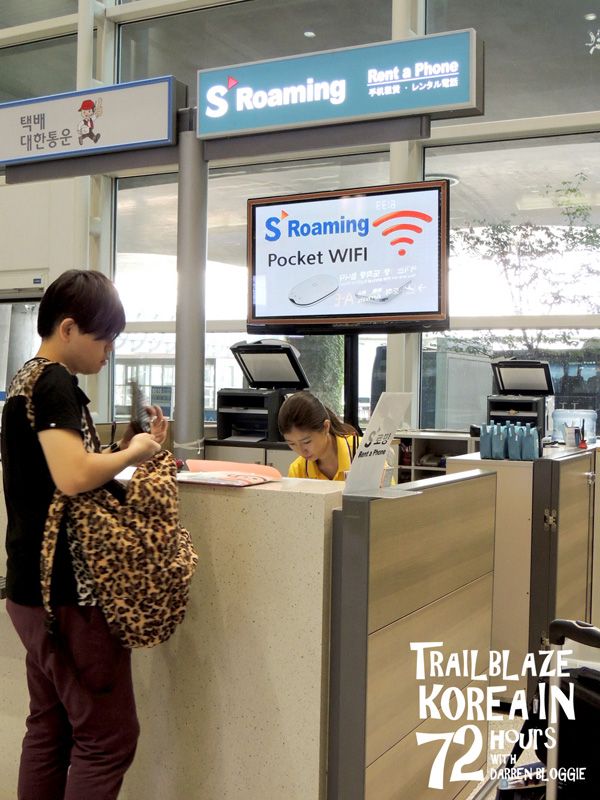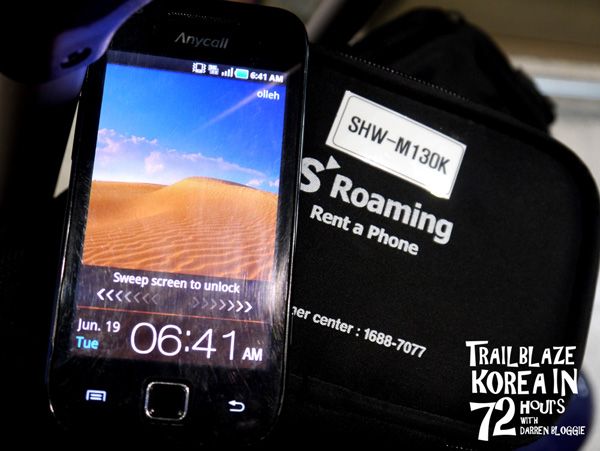 After collecting our phones and pocket wifi, we went over to McDonald to grab some HOT coffee and bites for a quick breakfast.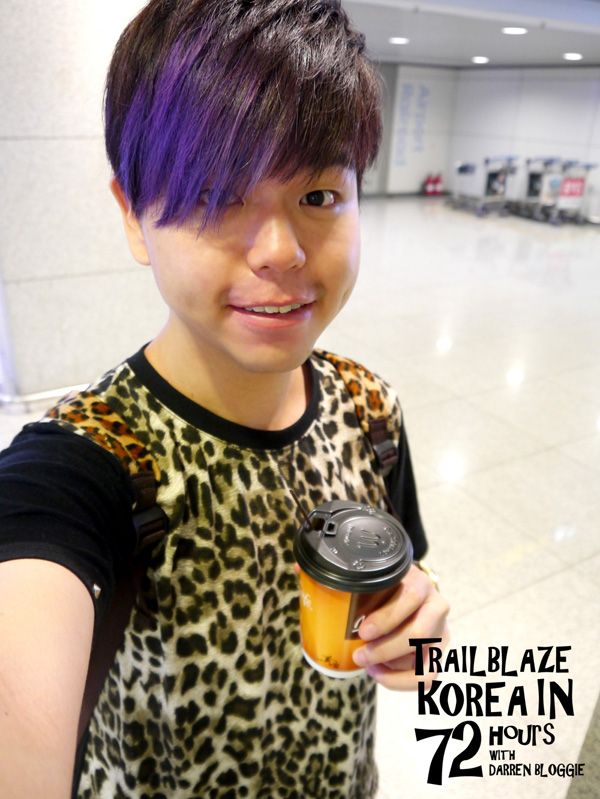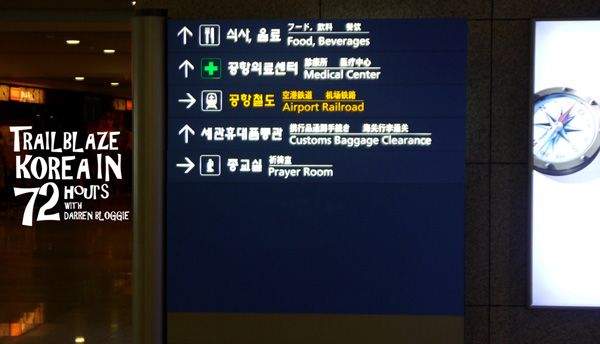 Connection from the airport to the Airport Railroad for train to Seoul station. DAMN NICE RIGHT?!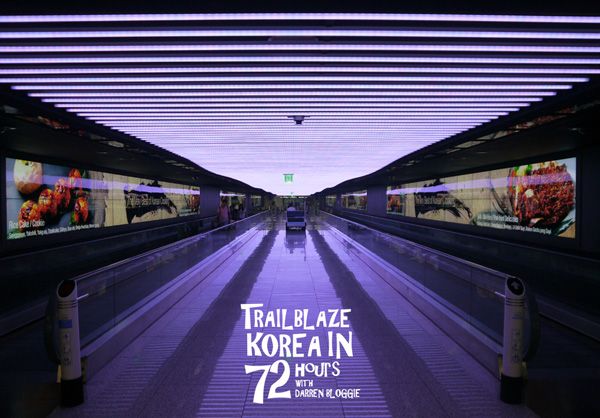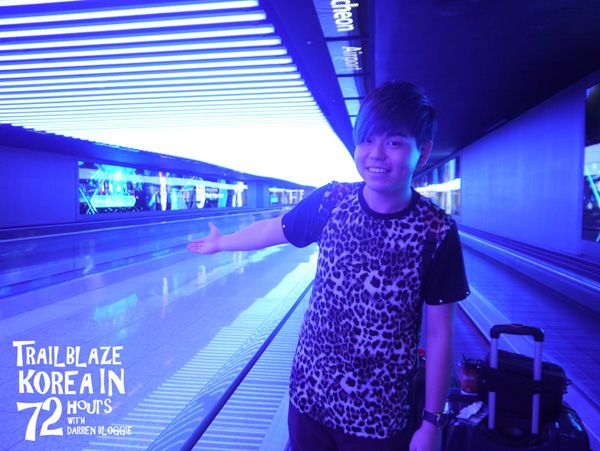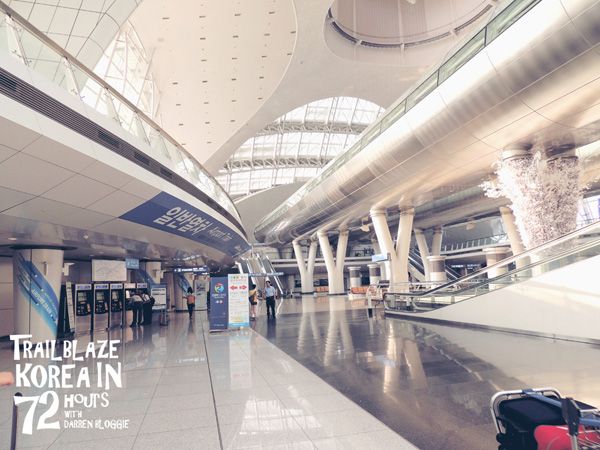 Topping up money into our KR Pass! 😉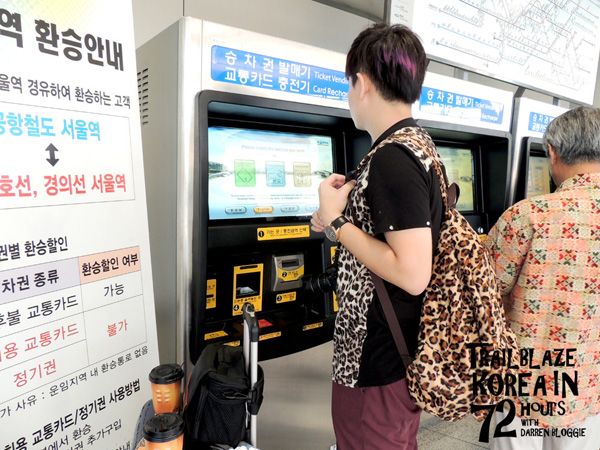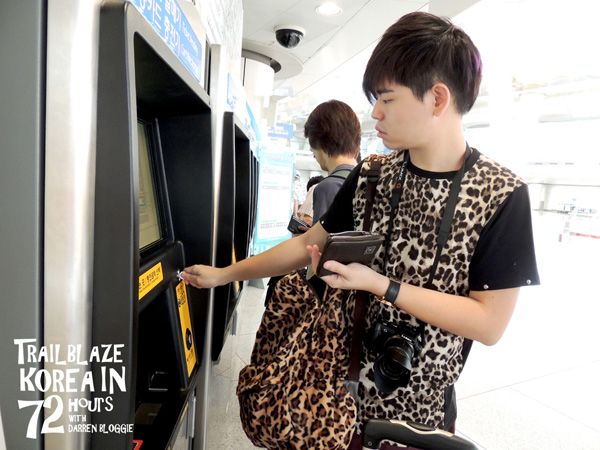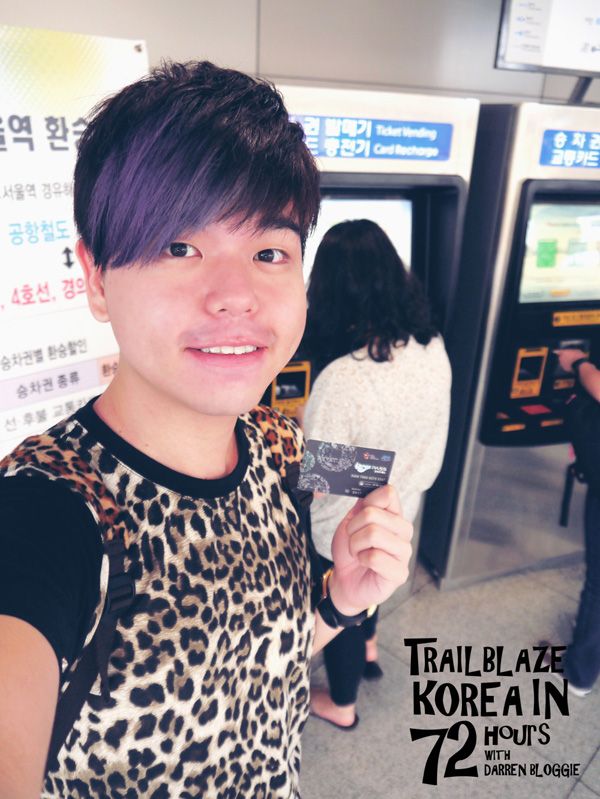 Arex Train Tickets From Airport to Seoul Station :
Express Train : 13,800 Won (Duration 43mins)
Normal Train : 3,700 Won (Duration 53mins)
Not to worry if you do not how to do it as there's a total of 4 languages to guide you through. Korean, English, Chinese and Japanese.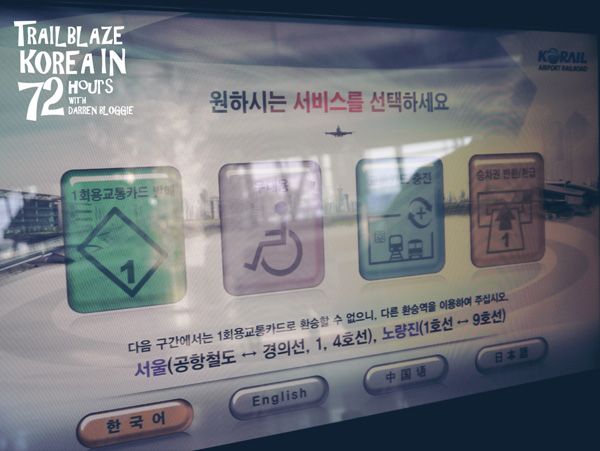 We decided to go for the normal one since we the time difference is only 10 mins but the price difference is pretty huge!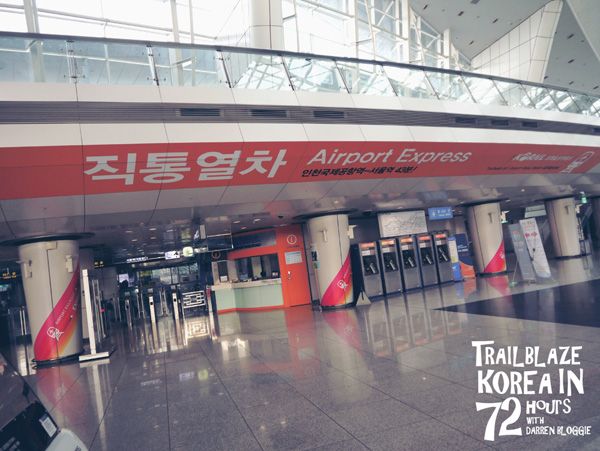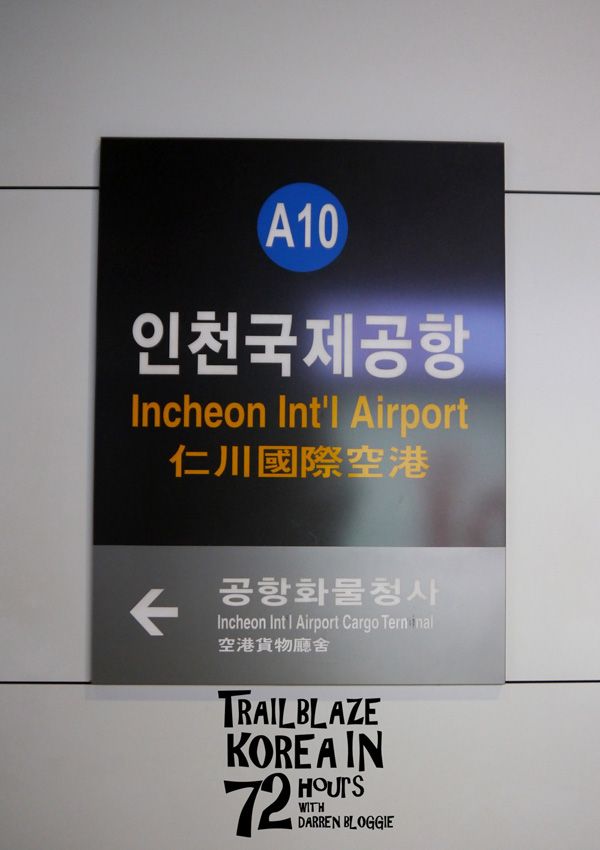 at the platform waiting for our train to arrive.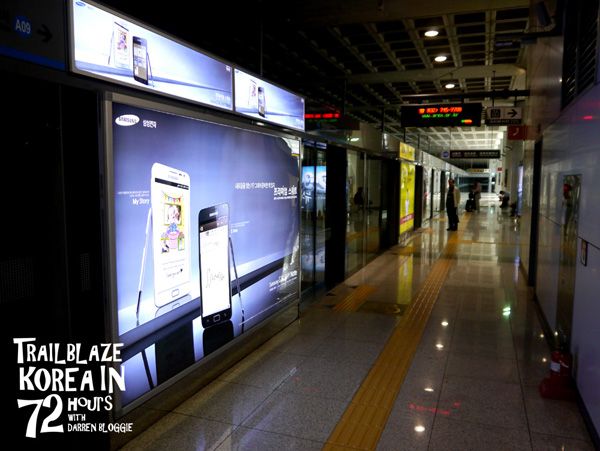 in the train. pretty spacious and clean 😉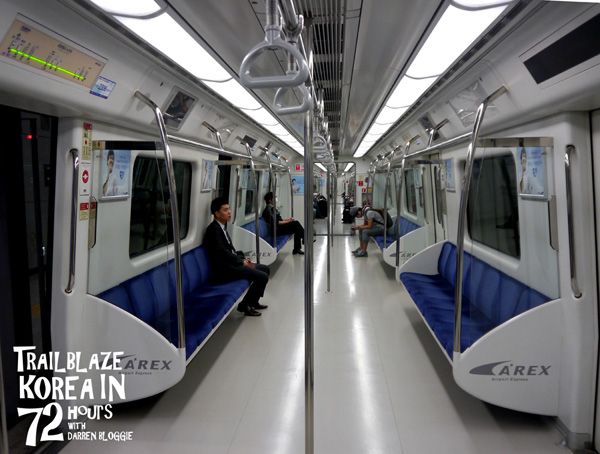 Food and Drinks are allowed onboard ;D AWESOME!!!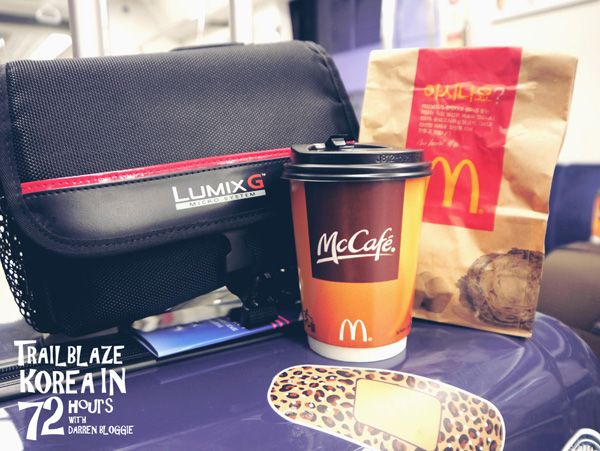 enjoying the scenic view along the way…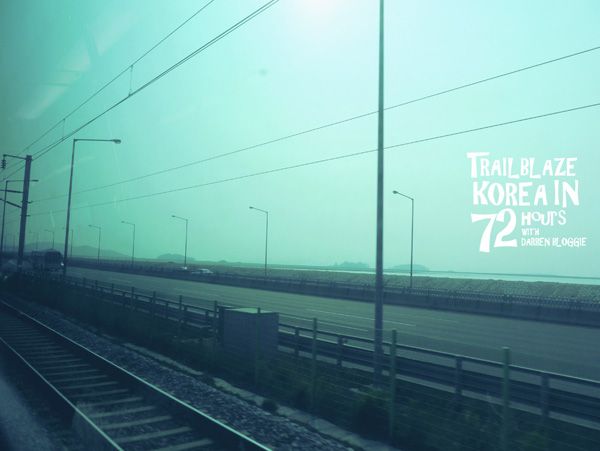 without noticing, we've arrived at Seoul Train Station. 😀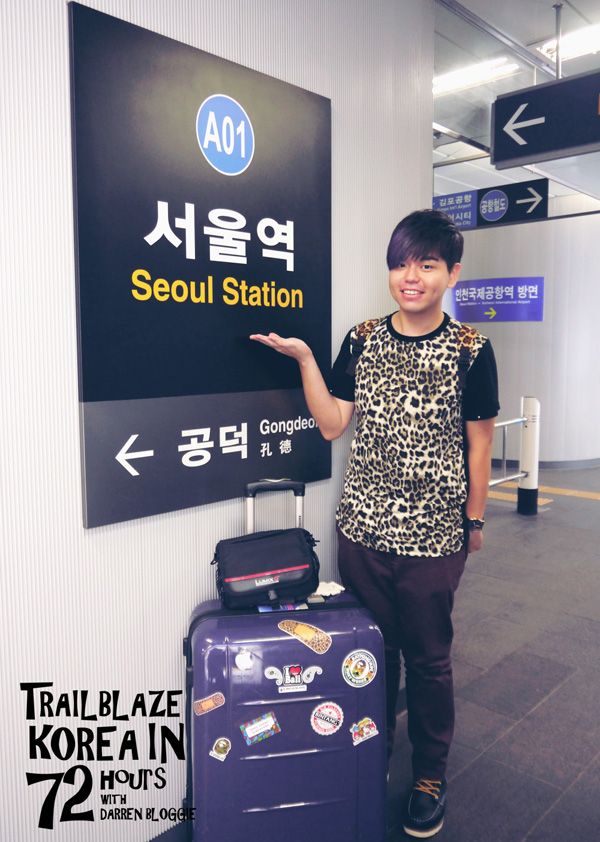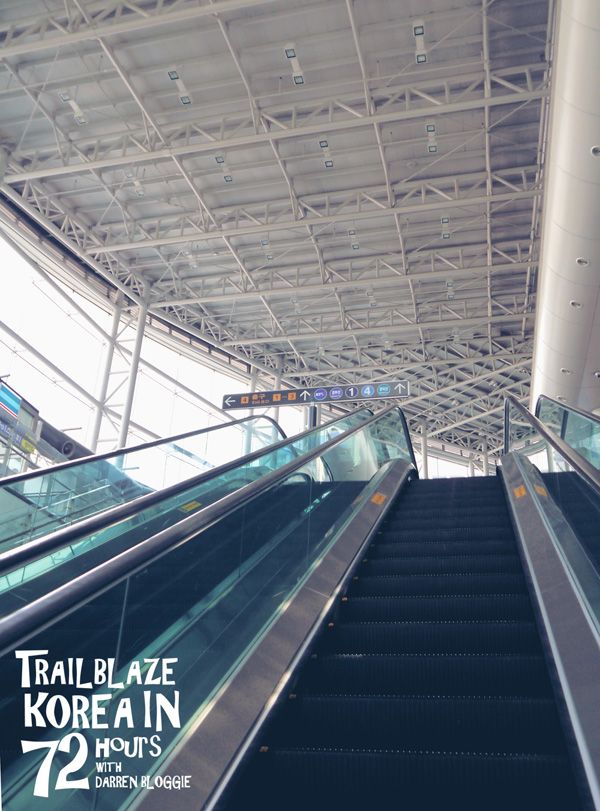 Upon reaching the Seoul Station, you will have to take the escalator all the way up to purchase the KTX train tickets to travel down to Busan.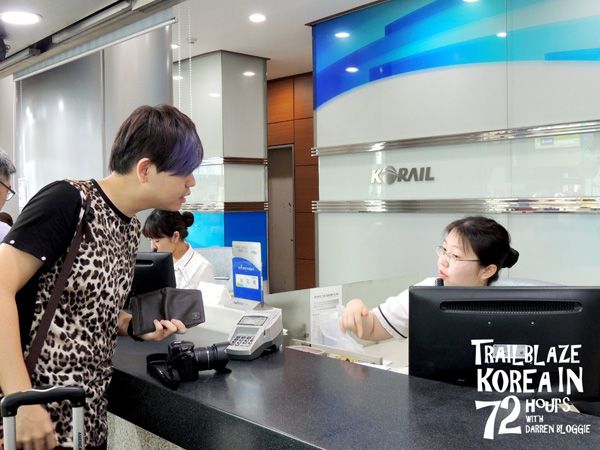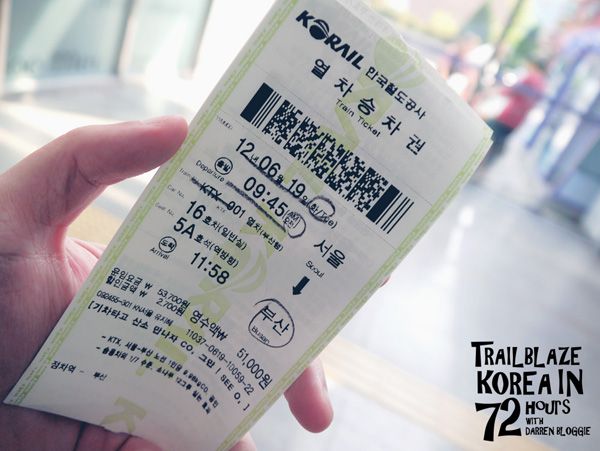 KTX Train Tickets from Seoul Station to Busan Station : 51,000 won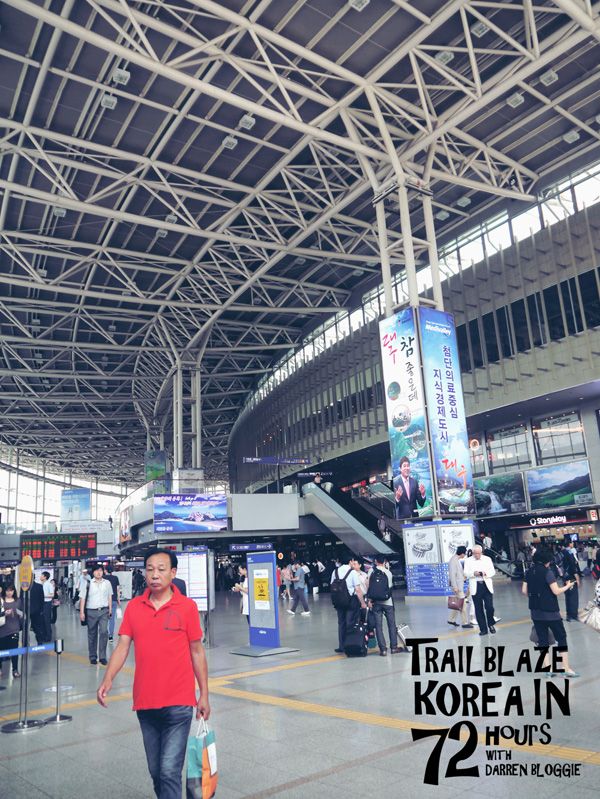 our luggages… guess which is mine? 😛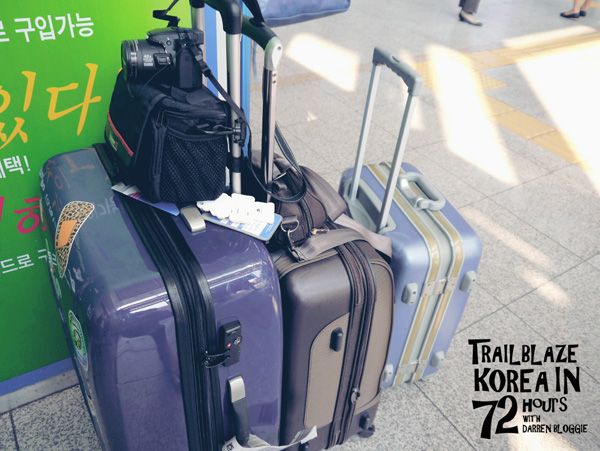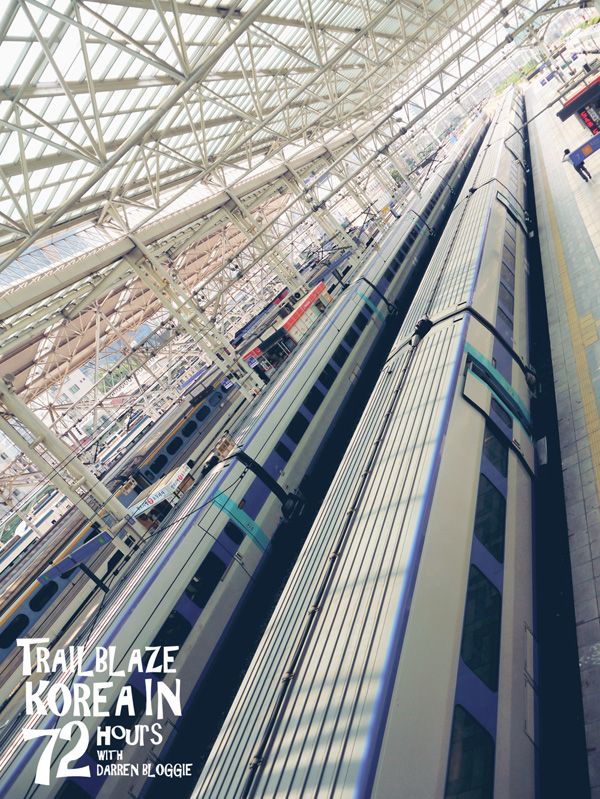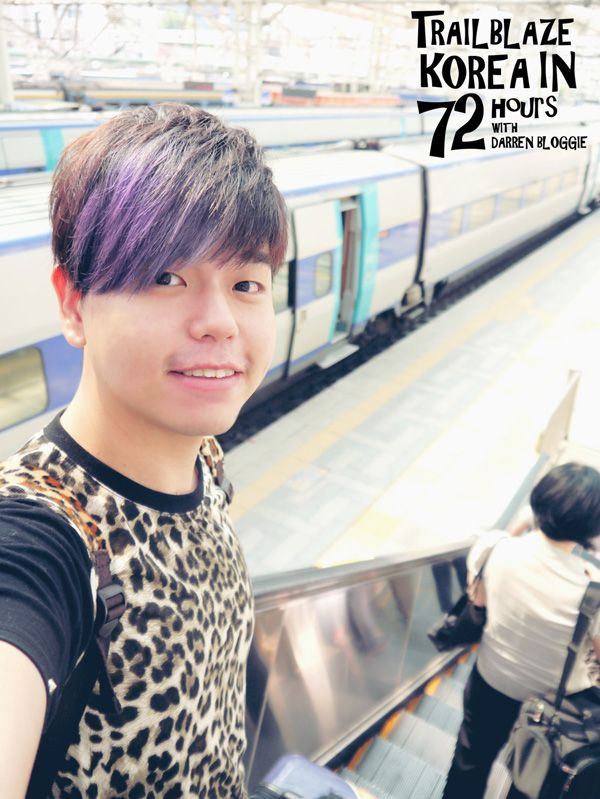 Ready to board! 😀 So excited!!!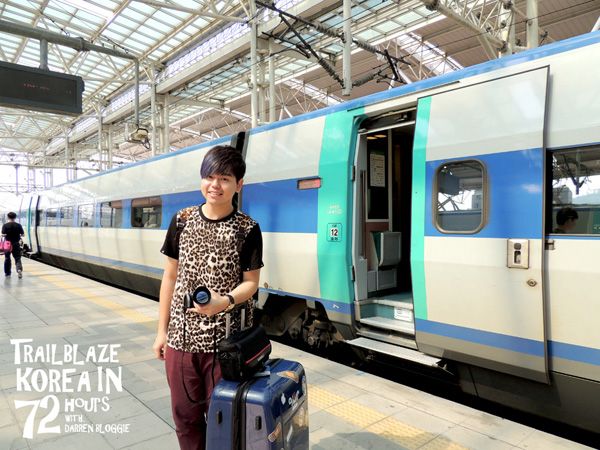 Inside the KTX train. It's pretty similar to the Gao Tie in taiwan, something like a bullet train, and the seats are pretty comfy to sit on 😉 Watch my videos below as i introduce more about what they have in the KTX train 😉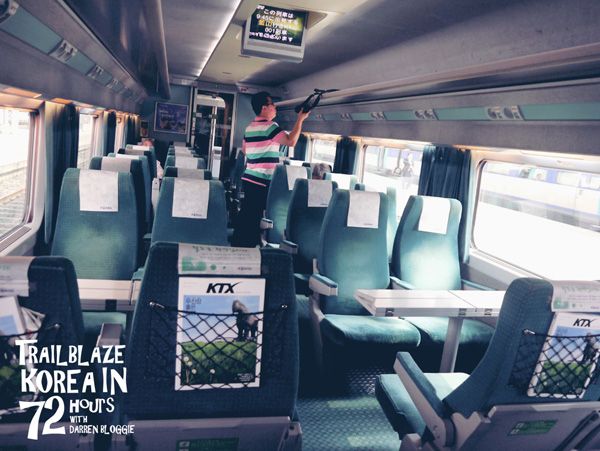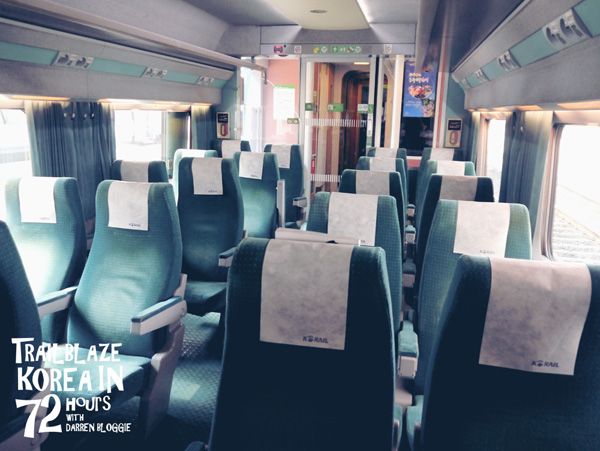 a pic with Pui Yeng, one of the KTO representative 😉
loving the scenery out there~~~ 😀
Food like bento, snacks and drinks can be purchased onboard the KTX train.
and i got myself a Chicken bento set for lunch 😉
not forgetting the banana milk which everyone strongly recommends.
Soon, we arrived at BUSAN station!
We can take a train from the busan station to Bujeon station where our hotel is located at. BUT we decided to take a cab instead and managed to bargain the price with the driver 😉
Here's where we will be spending our nights at during our stay 😉 Hotel Ibis Ambassador Busan City Centre.
Location was really good as it's just right above Bujeon subway station and you can actually walked over to seomyeong station through the underground shopping street! ;D
Staff at the reception was really nice and we managed to have an early check-in!
The concierge is located at level 17 whereby the rooms are located from level 10 to level 16.
and here's my room! a very cosy and spacious room! I LIKE! 😀
So let's begin with our first episode of Trailblaze Korea in 72 Hours with Darren Bloggie !
* * * * * * * * * * * * * * * * * * * * * * * * VOTING TIME * * * * * * * * * * * * * * * * * * * * * * * *
Do you enjoy reading and watching my Trailblaze Korea in 72 Hours with Darren Bloggie ? If you do, would appreciate it if you can cast a vote for me!
https://www.facebook.com/ChanBrothersTravelSG/app_20678178440
*Voting ends 25th August 2012!
Voters will get to win a special gift that i've brough back from Korea too! 😀
Gamsahamnida 감사합니다!
——————————————————————————————-
Do check out these entries as well! 😀