During one of my business trips to Sydney, I happen to chance upon Burger Project while wandering around looking for a mid-priced meal that was decent. The burger place has plenty of seating with a semi-industrial theme that was inviting. The glass panels are interesting features that provided some compartmentalization within the burger joint.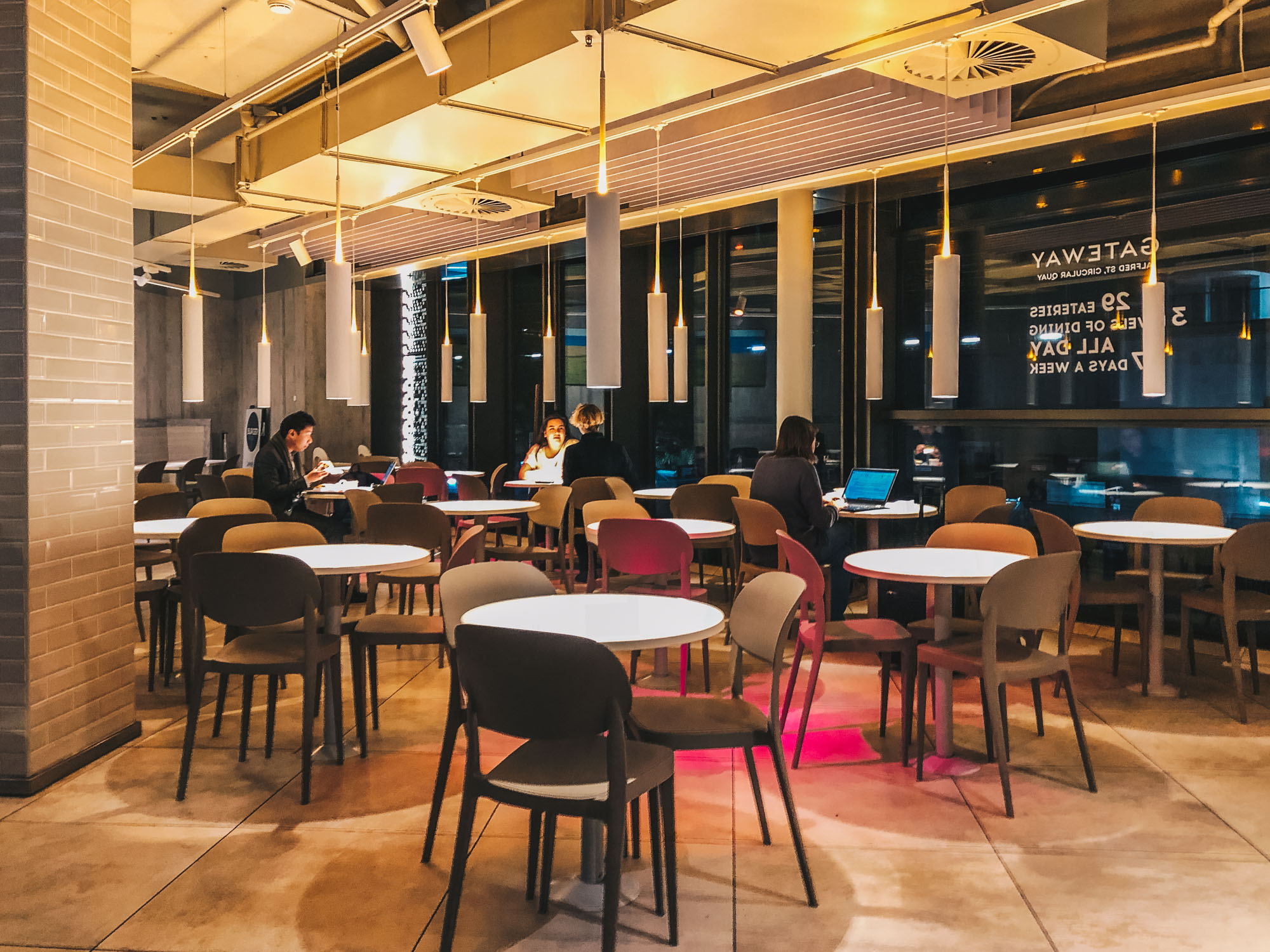 Burger's Project's concept is simple: it's all about the meat. The meat is treated with integrity and thus they use quality 36-month Cape Grim grass-fed beef and grind it in-house to make the patties.
Dining alone at 9pm, I ordered the Double(15.50AUD), Crisp lettuces are leaved and washed, sweet tomatoes and juicy onions are sliced, cucumbers are pickled, and the "secret sauce" which is cooked according to their own recipe.
Overall, I felt that the burger was underwhelming. The "secret sauce" lacked flavor and soaked the bun till it disintegrated when I was eating. The vegetables were fresh and I guess better in quality since Australia home grows most of the farm products. The meat was average and didn't really have the melt in your mouth juicy beefy flavor that I was expecting.
The place offers thick milkshakes, fries, and desserts for those with a sweet tooth. If you do not take beef you can try the chicken burgers as well. Good for a quick bite but I will not be returning anytime soon.
Burger Project
Open daily from 11:00 am – 9:00 pm
Multi-locations in Australia
NSW – WORLD SQUARE
World Square Centre
Level 1 (upstairs)
644 George St,
Sydney NSW 2000