Sponsored Review
Shinta Mani Club, an upscale boutique hotel located in Siem Reap gives me a wonderful stay on my first trip to Cambodia. All I can say is that i'm truly impressed with their excellent service!
Shinta Mani Club is located within the township of Siem Reap and it's just a 15 minutes tuk tuk ride from the magnificent temples of Angkor Wat.
Upon our arrival, we're given cold towels as the weather is really hot there and a nice chilling welcome drink. We're also each given a mobile phone with sim card in it, where we can make phone calls in Cambodia, especially handy when you would like to make a reservation at a resturant or book your spa session, or if you are lost or having problems communicating to the locals on directions back to the hotel. 🙂
Very nice lobby.
Shinta Mani Club offer a total of 39 rooms in four categories of stylish accommodations, including Superior, Superior Poolside, Deluxe and Deluxe Living. We're given the Deluxe room and I personally quite like the overall interior 🙂 Modern and stylish.
All rooms comes with a twin or king sized bed and terazzo bathroom with rainshower.
Artwork showcasing Angkor Wat complements the sleek Bensley signature design like the inlaid ceiling art found directly above the bed.
A walk-in wardrobe on the left…
and your rainshower on the right
Modern facilities throughout include wall mounted DVD and LCD TV, sound-bar, iPod dock and complimentary WIFI access.
Complimentary mini-bar
Our rooms comes with a balcony which overlook the hotel's internal courtyard where soaring palm trees line the 20 meter infinity pool with stone fountain.
What's best to do on a HOT HOT afternoon? Refresh yourself at the pool bar with their signature Icy Green Ginger cocktail or try a thirst quenching fruit smoothie.
or you can dip yourself in the pool while enjoying your drinks to ease the heat 😉 Just like what I did!
I had a really good sleep during my stay in Shinta Mani as the bed was really comfortable and the air con temperature is just right haha~ Some hotels tend to get very very cold at night and warm in the middle of the night.
Here's a sunrise pic…. of me by the balcony 😛
The breakfast selection offered is truly amazing! Look at the spread~
You can choose to have your breakfast indoor under air-conditioned comfort or head to the outdoor swing terrace which is really popular among the guests. 🙂
Other than the buffet spread, you can order your breakfast from the ala carte menu as well.
Eggs Benedict on Brioche, Topped with Ham, Poached Eggs and Hollandaise Sauce
So pretty that I couldn't resist snapping three photos of this dish lol!
Omelet with Roasted Potatoes, Baked Tomatoes and Pan-grilled Bacon
Not forgetting the Scrambled Eggs!
Other than the western breakfast, there's also local breakfast such as the Cambodian Soft Rice Noodles with Fish Broth and Mixed Vegetables.
Fried Egg Noodles with Mixed Vegetables and Choice of Beef, Chicken, Pork or Seafood.
Going for something more strong in flavour? Try the Noodles with Braised Beef, Bean Sprout and Bok Choy.
Other than eating, sleeping, lazing by the pool or in the room, you can book a relaxing massage, soothing body treatment or a nourishing facial at the Shinta Mani Spa!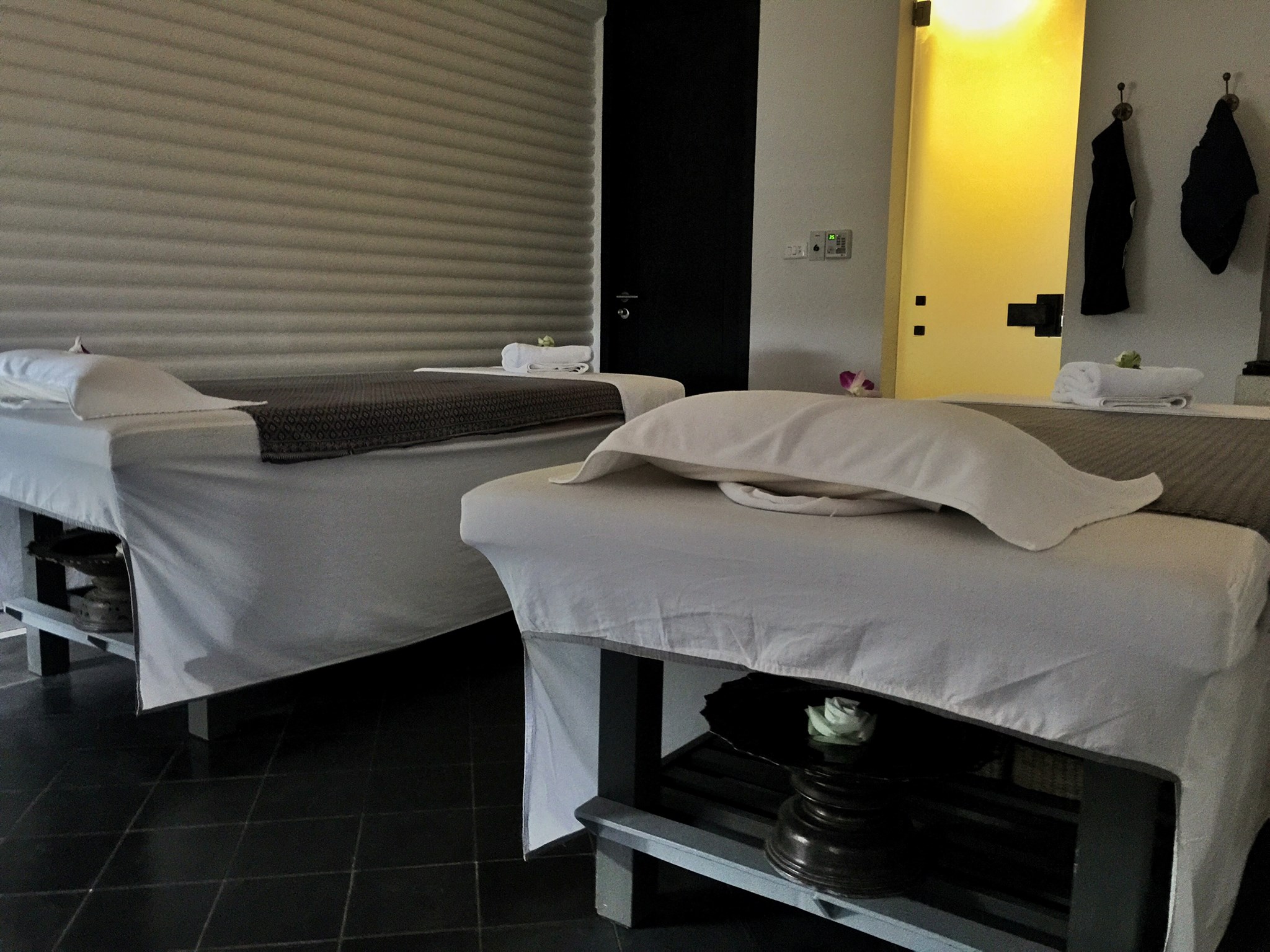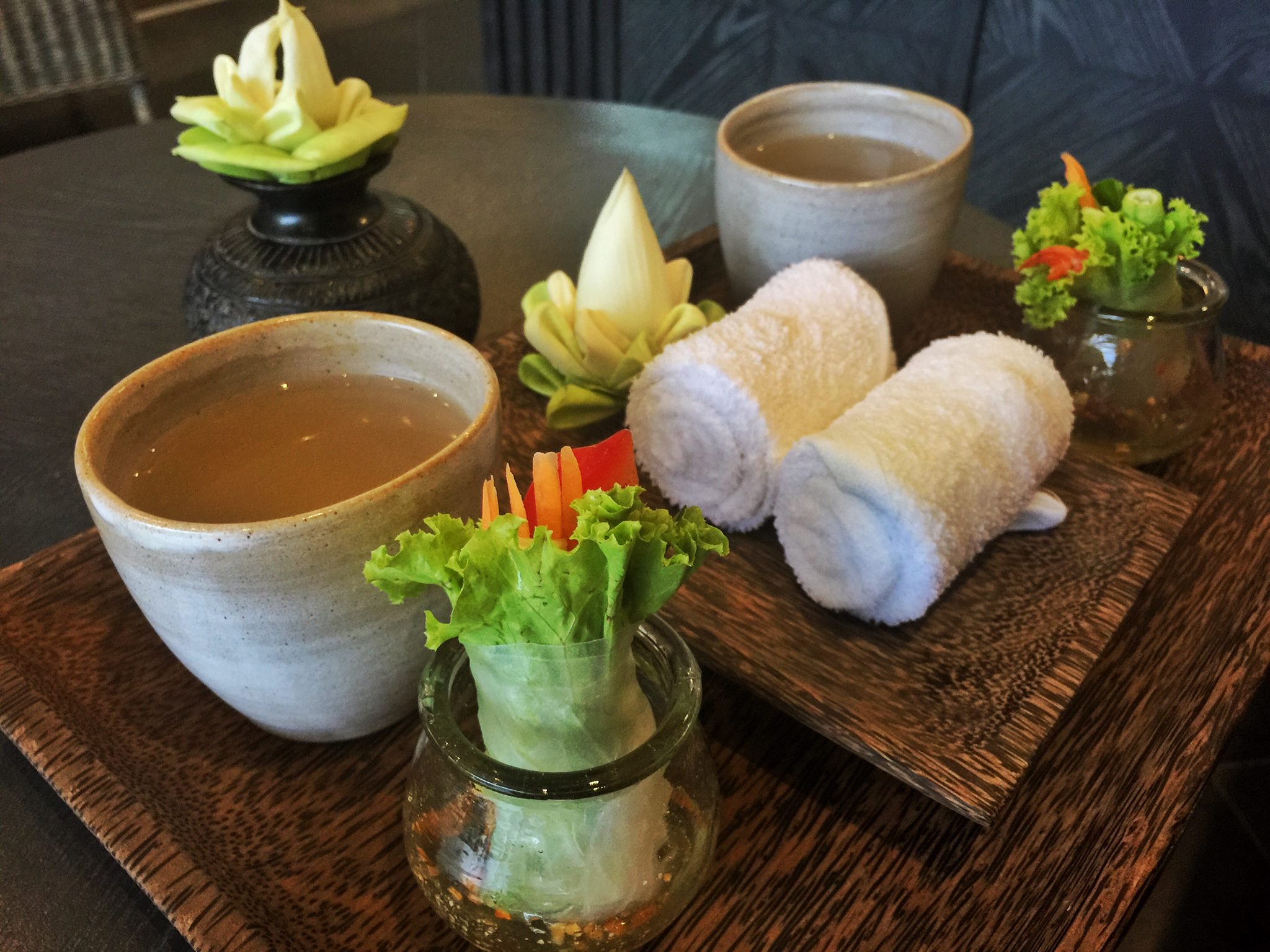 Did you know, at Shinta Mani, they helped to support the less fortunate in the community through education and development of young adults. A percentage of your daily room rate will be contributed to the Shinta Mani Foundation to support their activities. Isn't that awesome?!
So, if you are making plans to visit Cambodia, why not book your stay at Shinta Mani? I'm sure you will love it, just like we do 😉
Shinta Mani Club
Junction of Oum Khun and 14th Street,
Siem Reap, Cambodia
Reservations
reservations.sr@shintamani.com