When it comes to eating steamboat or BBQ, i will always go for those that buffet style as i find it more hua suan as you pay a price and you can eat all you want and all you can! So far, i've only been to those chinese style steamboat buffet and when i was invited to try out the First Japanese Hot Pot Buffet in Singapore at Danro Japanese Hot Pot, i was extremely excited and looking forward to it!
There's a wide variety of selections for you to choose from, ranging from cooked to non cooked food. Definitely great for those whom wanna fill their stomach while waiting for their food to be cooked.
Sushi!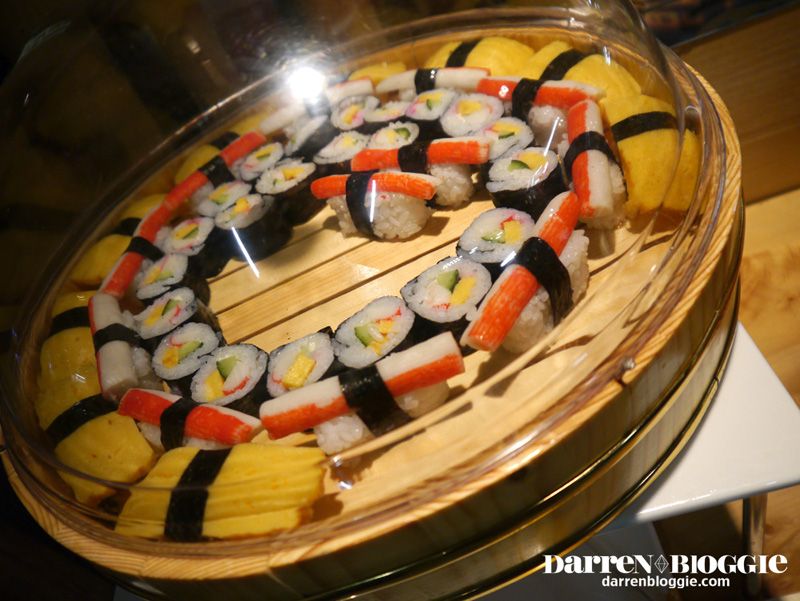 and this gotta be my favourite sushi out of all! 😀
Soba and my favourite potato salad 😉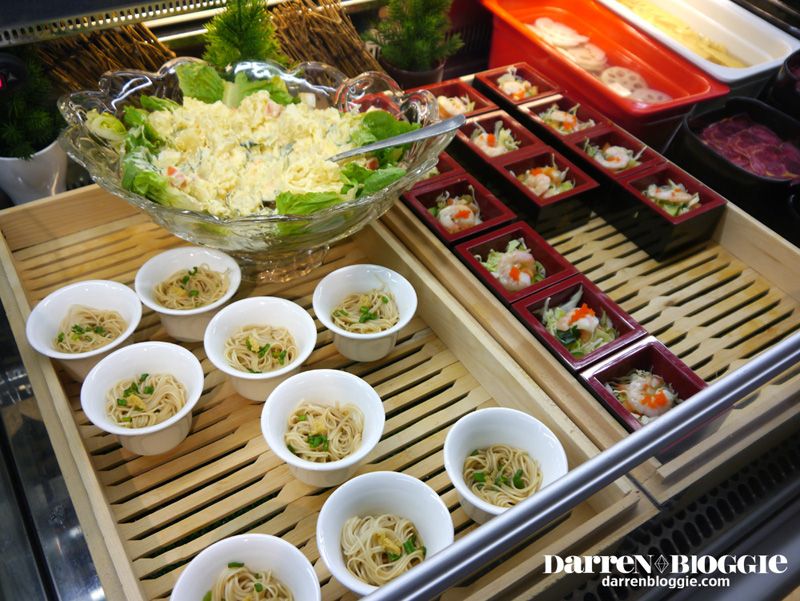 Not forgetting the all time favourite finger food…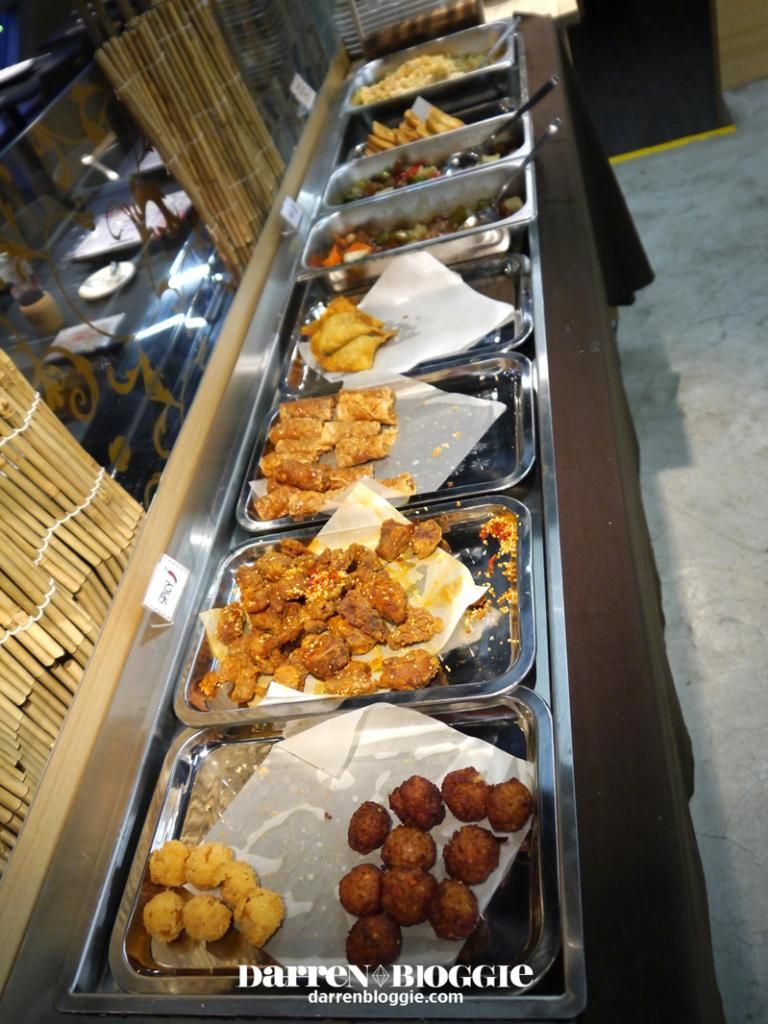 There's also ready to drink soup like the Japnese "Yong Tau Foo"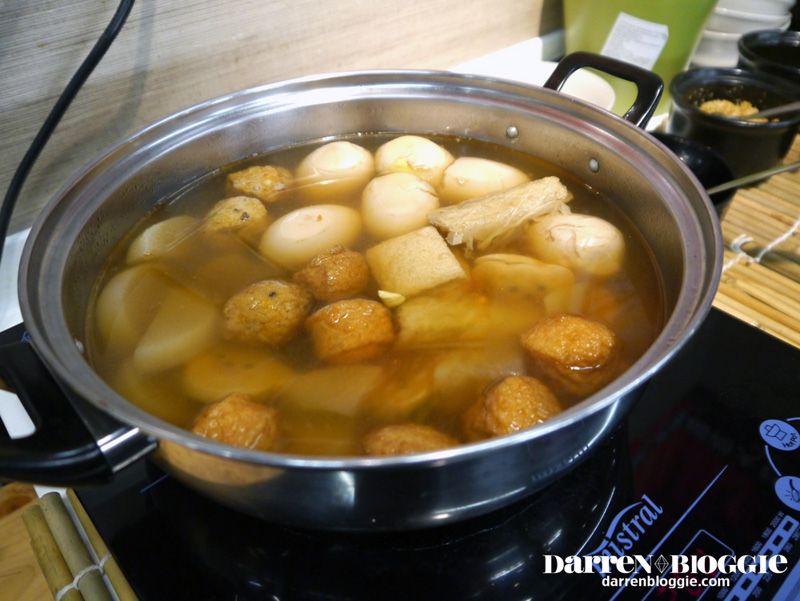 and "Bah Kut Teh" which taste really different from our SG style, a little spicy yet without the peppery taste. You guys should try this out!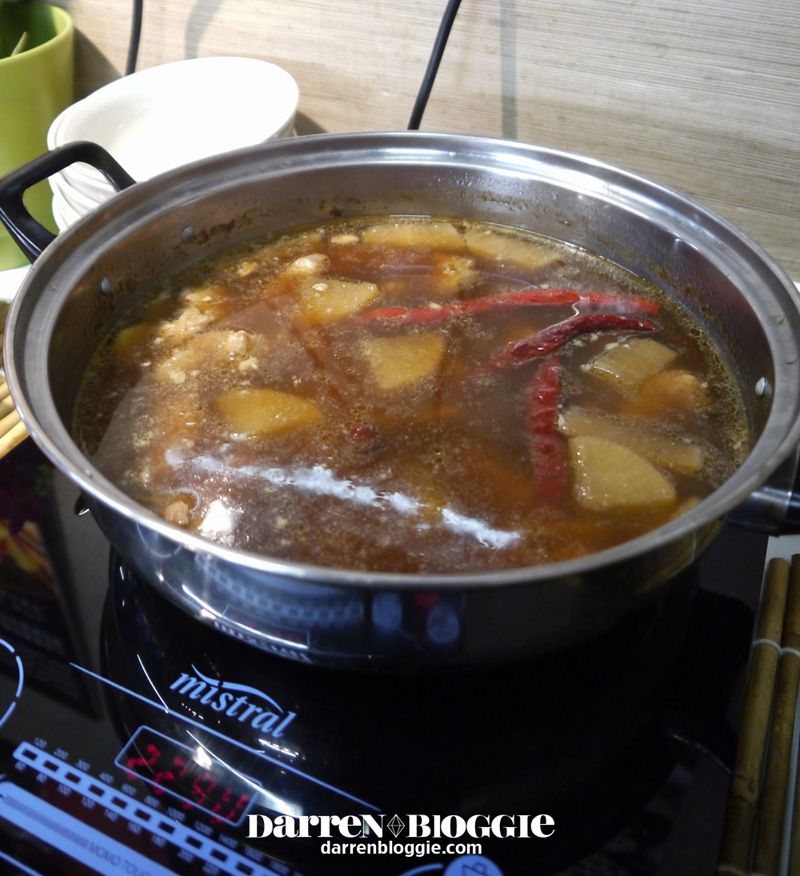 Fresh meat and seafood for you to choose from…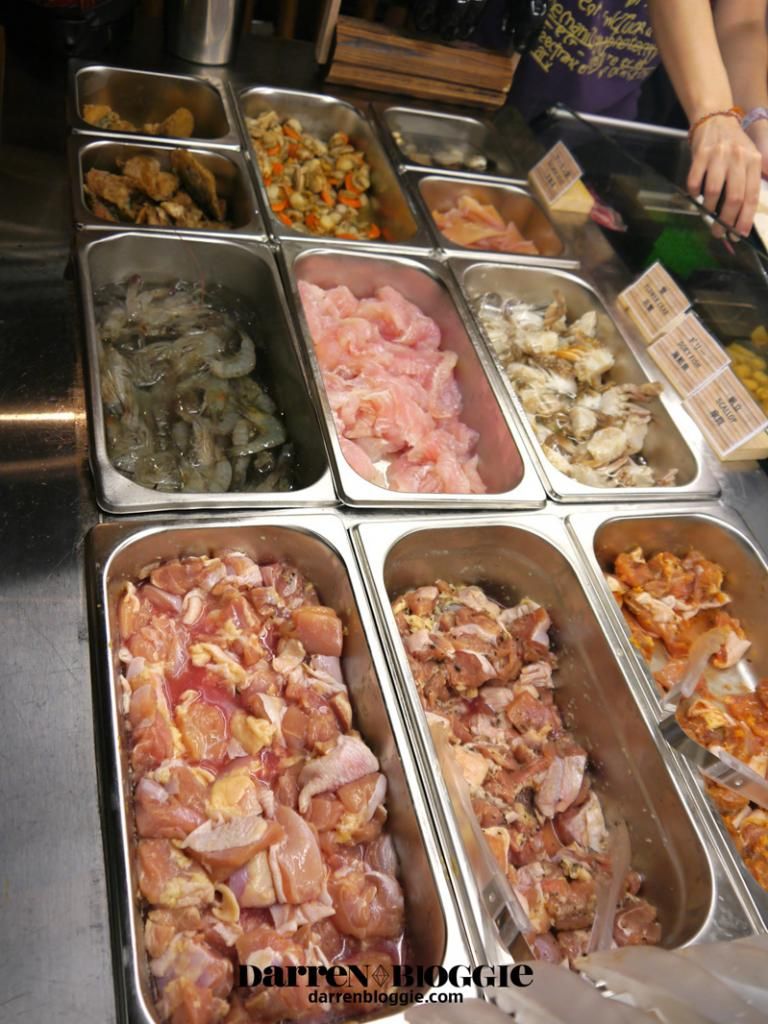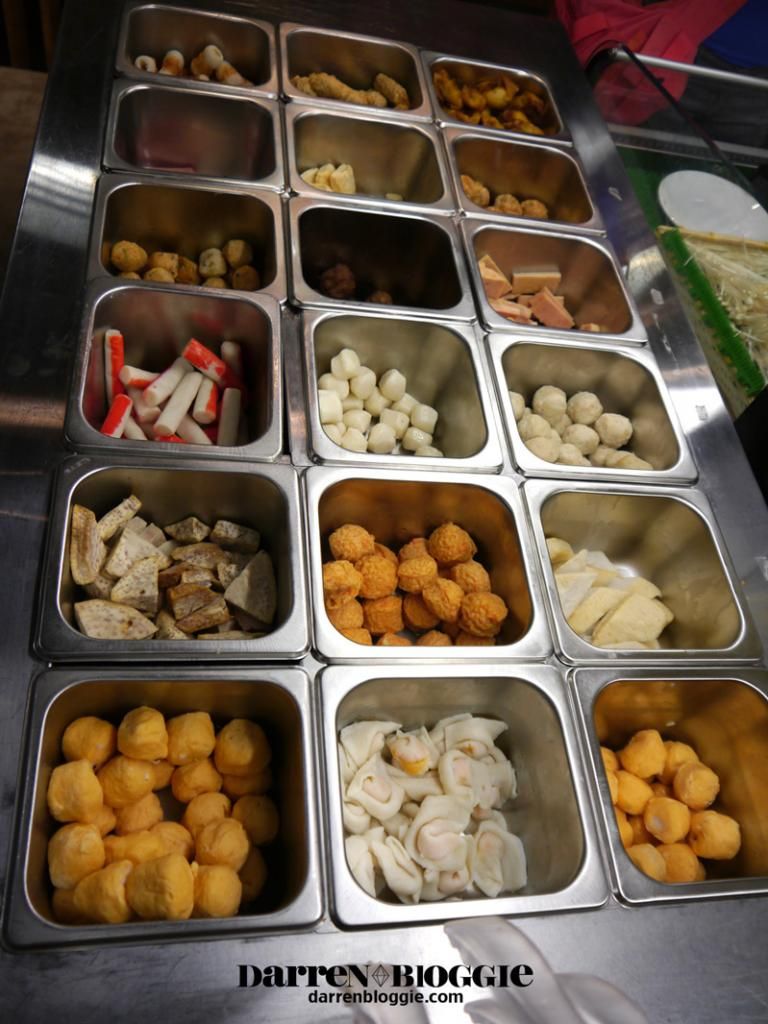 To go with your steamboat, there's this section whereby you can mixed your own sauces!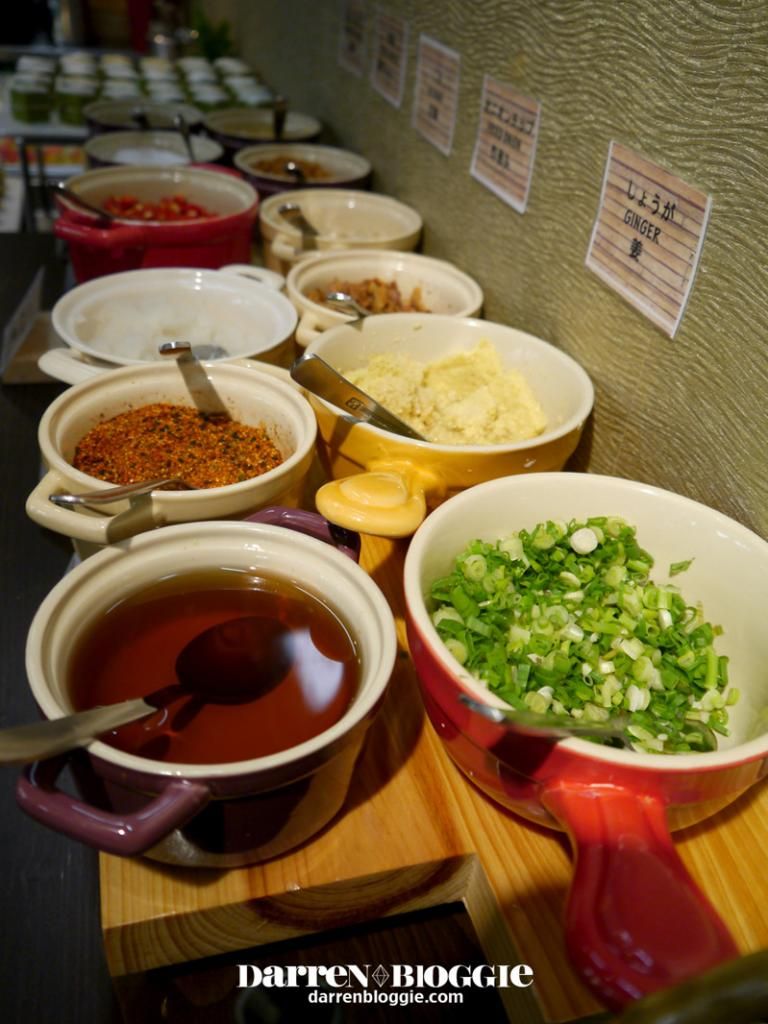 and not to worry if you are unsure of what to mix as there's a step by step guide to guide you along. 😉 very nice and thoughtful of them right?
Now back to the MAIN highlight which is the steamboat broth. There's a total of 9 different broths for you to choose from!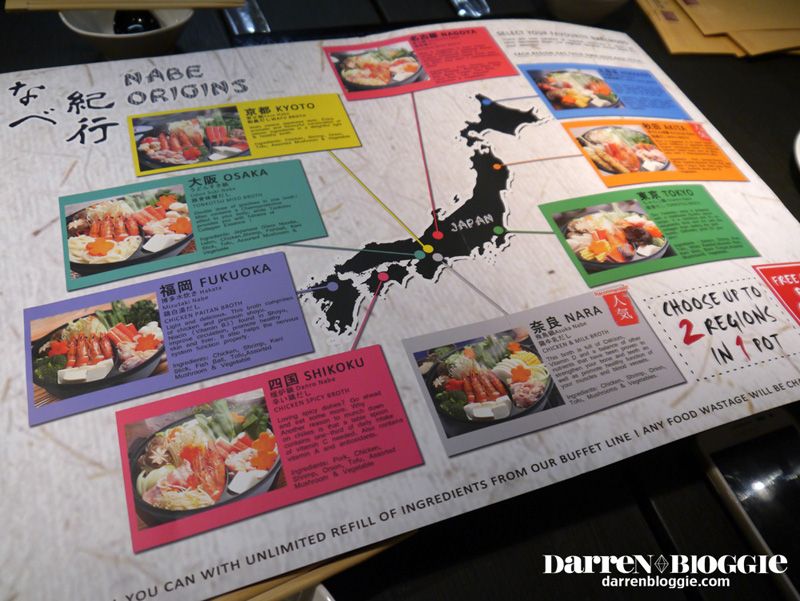 I chose both of the Genki broths which is the Chicken & Milk Broth and the Wafu Broth. The Chicken and Milk Broth originated from Nara 奈良. It's a light and popular tasting soup full of calcium and vitamin with balanced savour of chicken, tofu and mushrooms. It's really nice and THICK too!! so if you are one whom loves 重口味 , you will definitely love this.
For the Wafu Broth, it's originated from Akita 秋田. Perfect for fans of miso, and miso is also suggested to lower cancer incidence. Definitely a healthier choice for the much health conscious pple 😉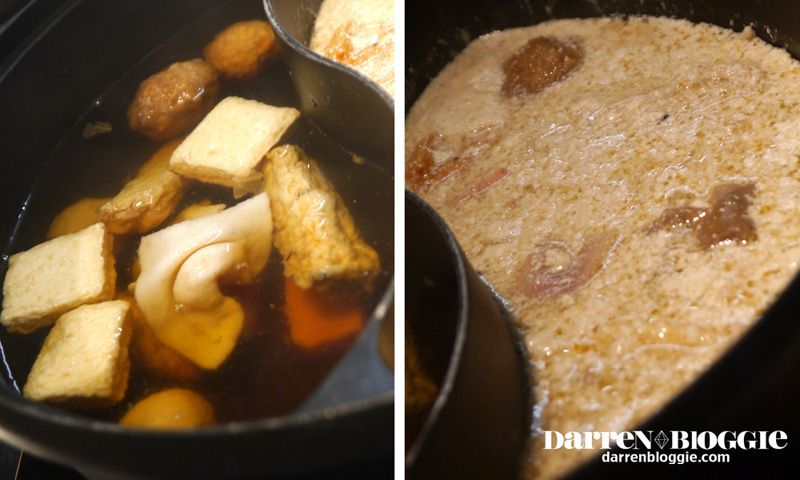 Next, we have Chef Kazunori Sonoda demonstrating to us on how to make the Kiritanpo き り た ん ぽ (Kiri means "cut" and tanpo means "rice stick".) , which is a grilled rice skewer dish traditional in the Akita Prefecture. Chef Kazunori Sonoda would first pound and mash freshly cooked Japanese rice, form cylinder sticks by hand, brush special sweet sauce and miso for flavour, and toast them on an open fire till the outer layer is slightly crisp.  before dipping them into the hot pot soup!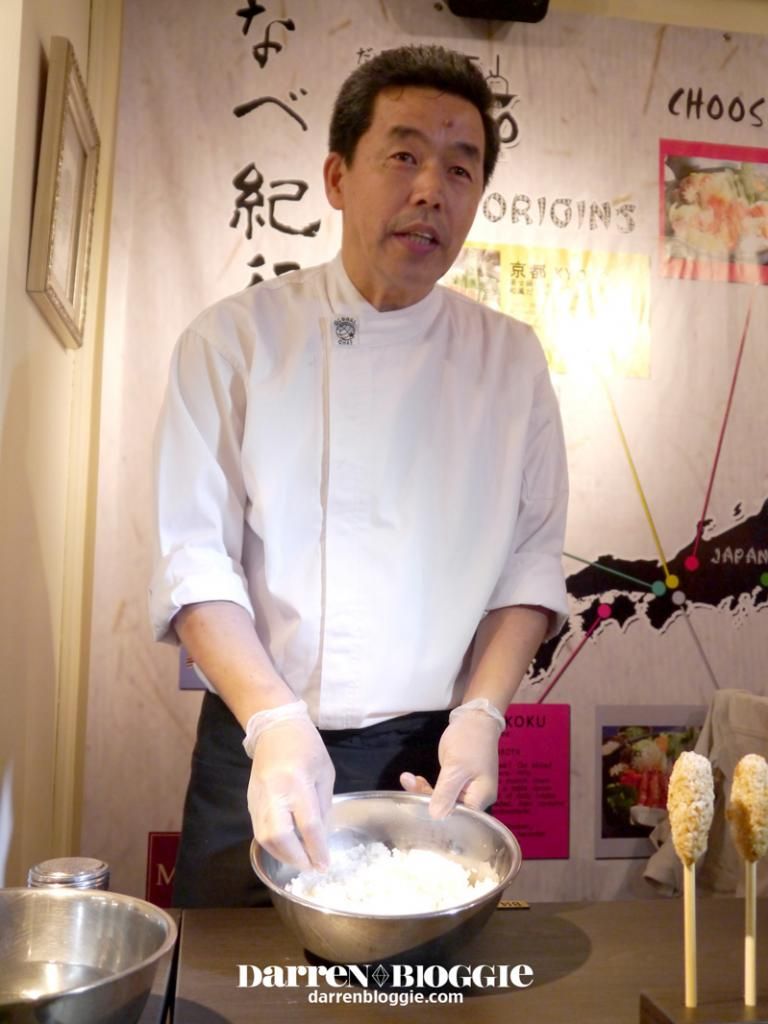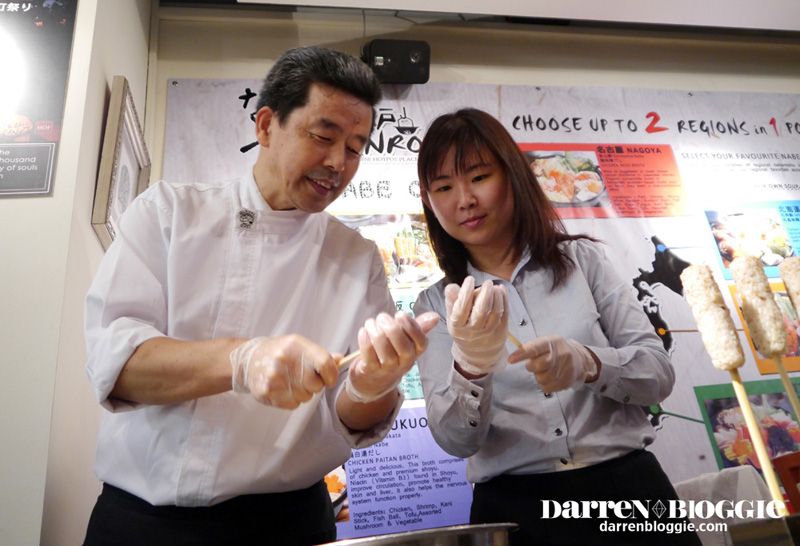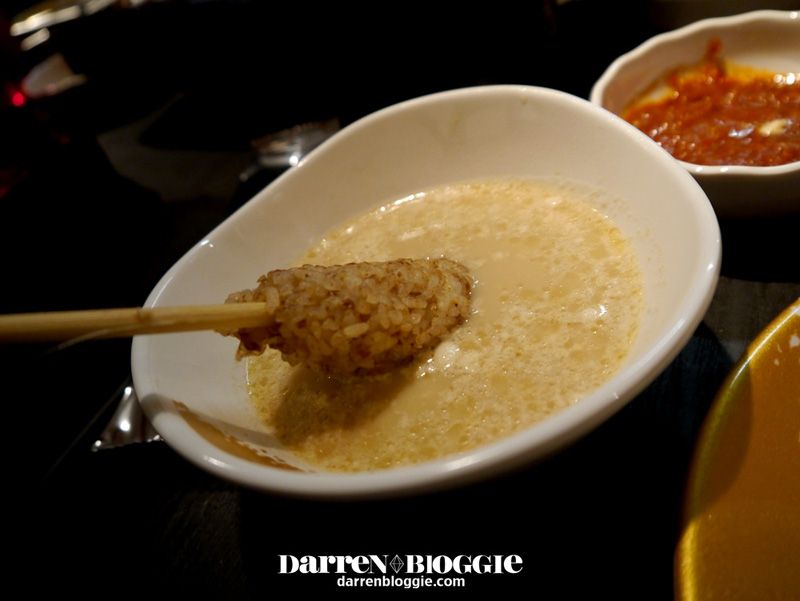 looks and taste really yummy!!! and i got to say, i quite like it leh!
Now you must be thinking, wah~ got so many food, japanese restaurant somemore and Buffet style, must be DAMN expensive lor~~~
BUT WAIT, You're WRONG!
At a very affordable price of $16.90++ for weekday lunch and $24.90++ for weekend dinner (for adults), you will be amazed at the quality and variety of food available. Drinks such as hot ocha, iced tea and soft drink are also included within the price! AWESOME LAH~~~
Weekday Lunch
Adults : $16.90++   |   Children (12 years & below) : $9.90++
Seniors (60 years &above) : $13.90++   |   Students : $14.90++   |   Members : $14.90++
Weekday Dinner
Adults : $22.90++   |   Children (12 years & below) : $9.90++
Seniors (60 years &above) : $18.90++   |   Students : $18.90++   |   Members : $20.90++
Weekend Lunch
Adults : $20.90++   |   Children (12 years & below) : $9.90++
Seniors (60 years &above) : $18.90++   |   Students : $18.90++   |   Members : $18.90++
Weekend Dinner
Adults : $24.90++   |   Children (12 years & below) : $9.90++
Seniors (60 years &above) : $20.90++   |   Students : $22.90++   |   Members : $22.90++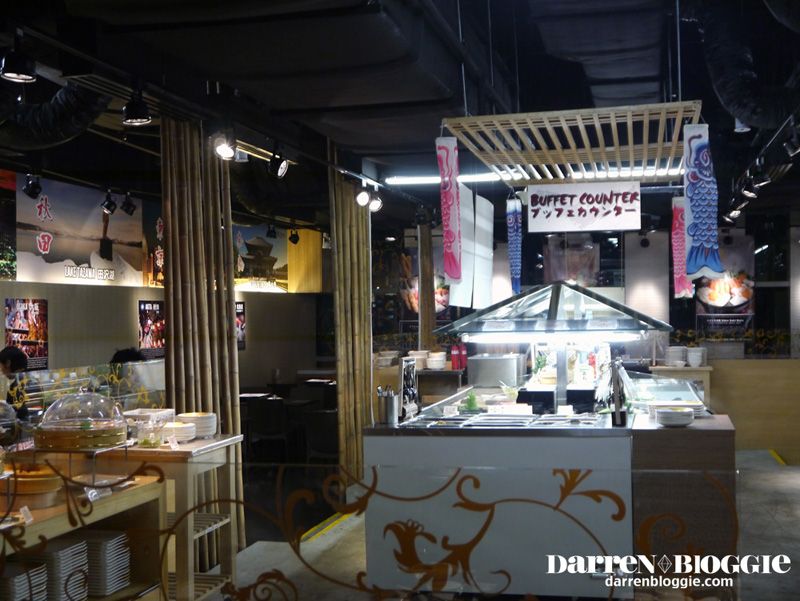 DANRO Japanese Hot Pot Buffet by MOF
Serangoon NEX #02-04/06 (Serangoon MRT) Tel: +65 6634 4608
FaceBook: www.facebook.com/DanroSingapore
Operating hours: Mon-Thurs, Sun & PH 11:30am-3:30pm, 5:30pm-10:00pm; Fri-Sat & Eve PH 11:30am – 3:30pm, 5:30pm – 10:30pm