Sponsored Review
Yes who don't love to snack? Everyone love to snack, but it's just what are the things that we snack on. Potato chips, chocolates, sweets etc? How about snacking the healthy way this Festive Seasons?! Introducing you Gardens Picks, an importer and OEM manufacturer of dried fruits and nuts for renowned restaurant chains, hotels and retailers across Singapore.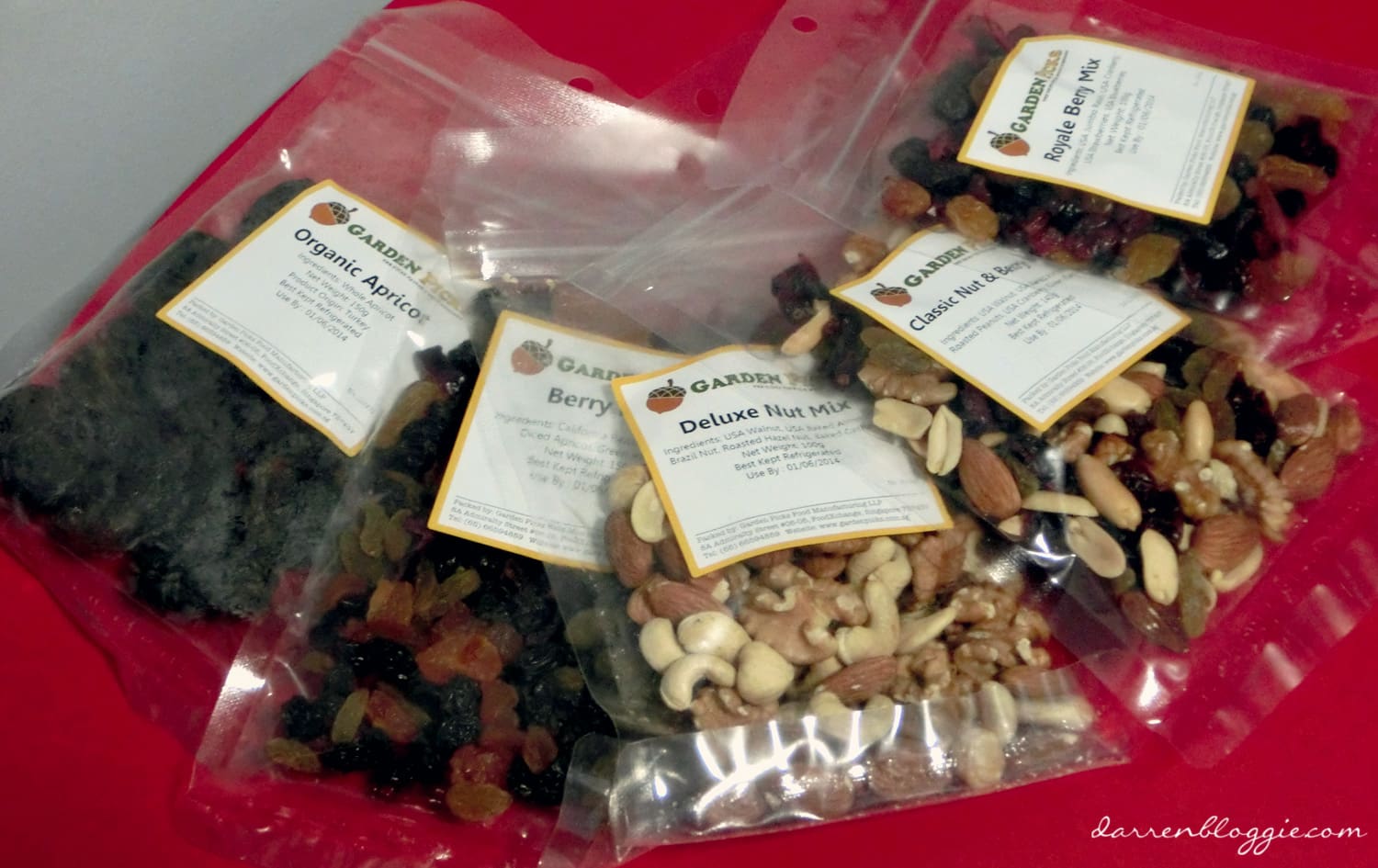 Did you know that dried fruits and nuts have many health benefits and at the same time, able to satisfy both sweet and salty cravings too! Dried fruits and nuts make a delicious snack between meals. Their combination of protein and carbohydrates will satisfy body fuel needs and help you stay full. I was spoilt for the choices they provide and i managed to get these to try!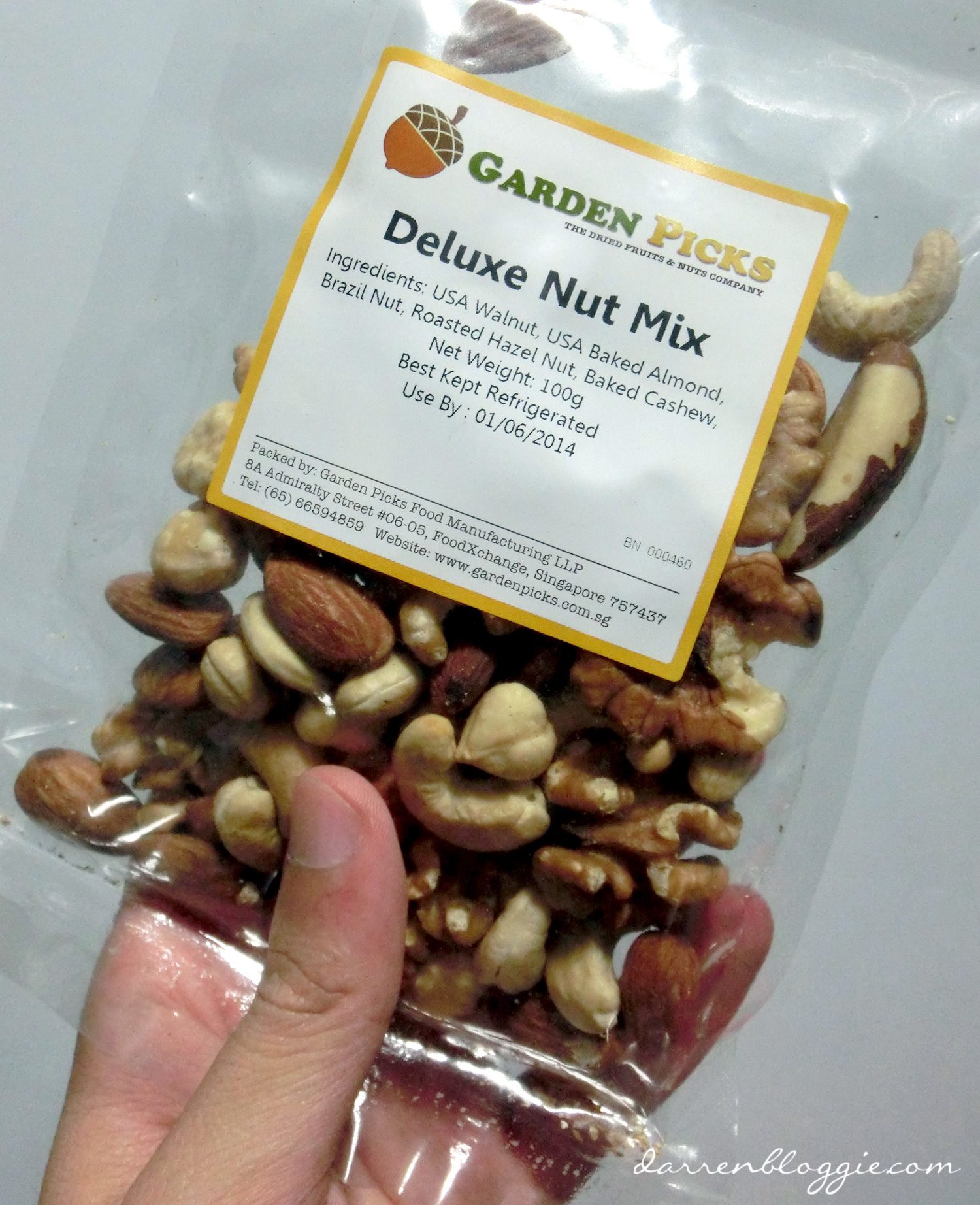 If you love something more crunchy and a fan of nuts, the Deluxe Nut mix will make it to your favourite list. It's a mixture of baked walnuts, almonds, Brazil nuts, roasted walnuts and baked cashew.
If you prefer something more chewy, then the dried fruits will be what you are looking for! Dried berries and apricots. Very nice!!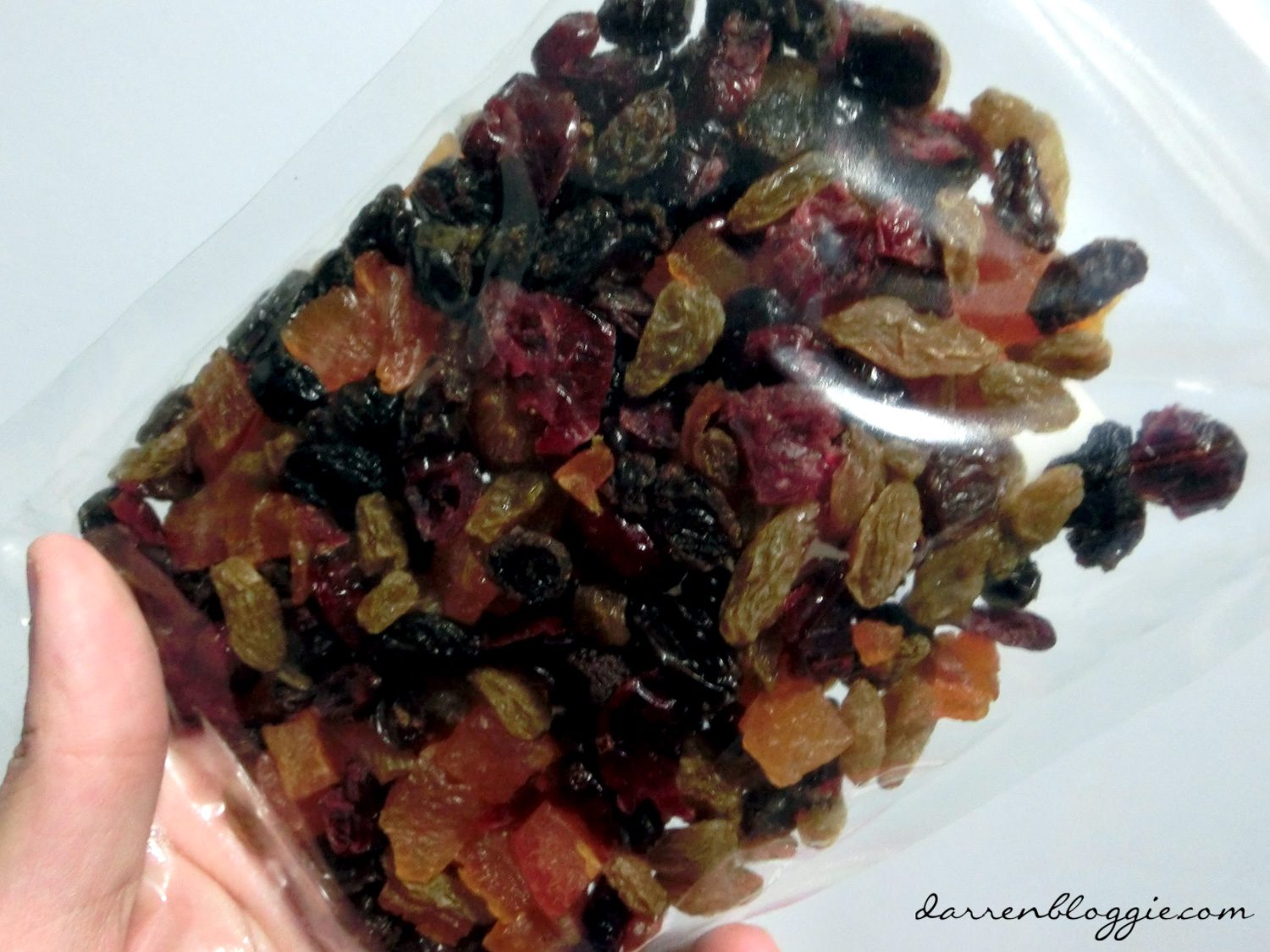 How about combining both? Yes, they do have a mixture of both nuts and dried fruits in a pack to satisfy your crunchy and chewy cravings!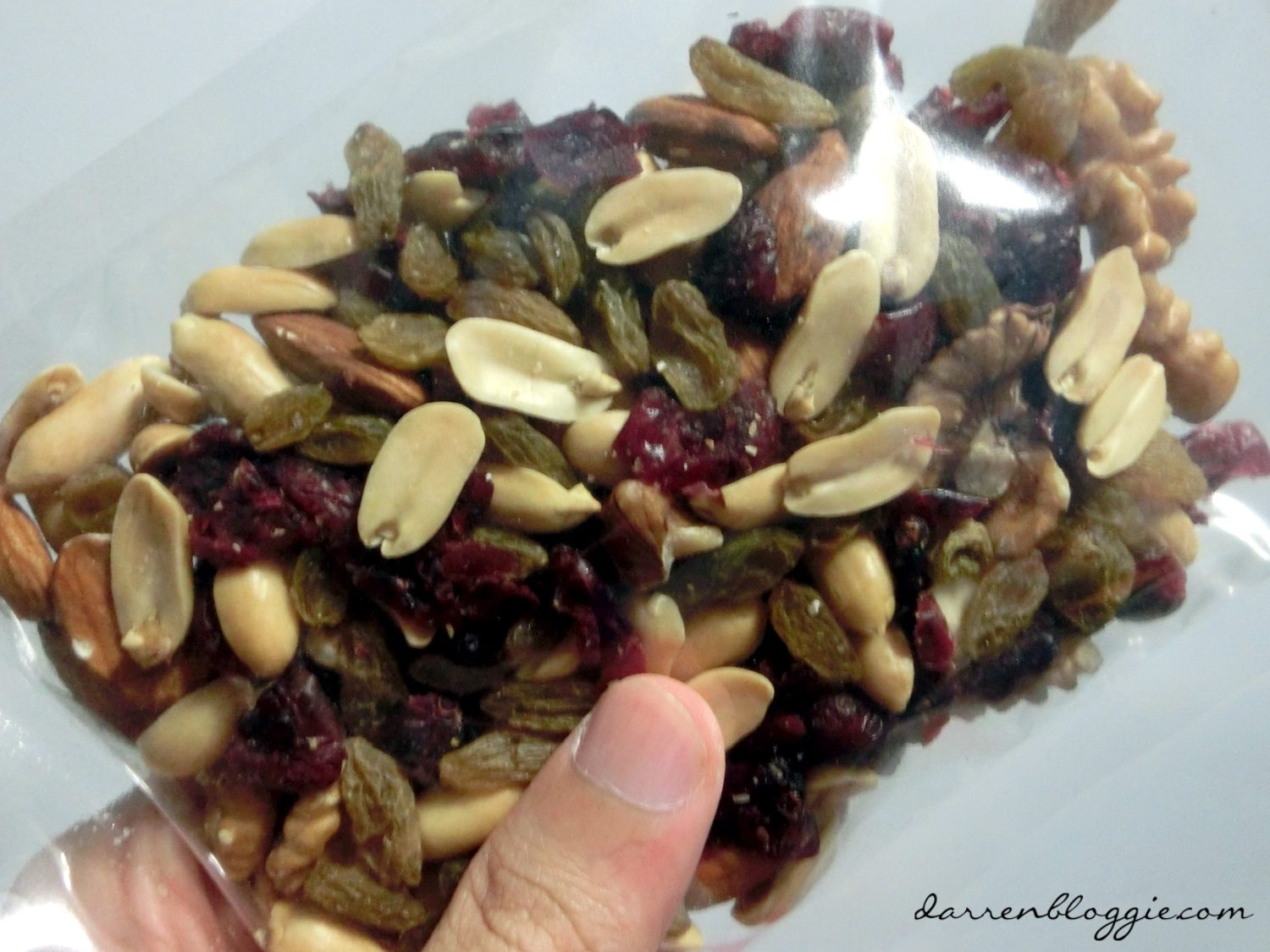 They are very portable, so pack a baggie full of them and keep it in your purse or car so they are always available. For me, i keep a pack in my office and whenever i want to have something to munch on, tada~ i have my nuts and dried fruits! You can also add them to a salad for extra flavor, or even as a topping on ice-cream and frozen yogurt. It's a more wholesome alternative for satisfying that sweet craving.
Instead of munching on potato chips this festive seasons, why not have something much healthy from Garden Picks?!
Get yours today at http://www.gardenpicks.com.sg/ !