Sponsored Review
Thanks to omy.sg and Milo Singapore, i got this opportunity to share this with you! Now anyone is a lover of milo peng over here? Very troublesome when you want to make yourself a cup of milo peng and you have to go through the process of boiling water, mix your milo, wait for it to cool down before you get your milo peng right? another alternative is to add in ice cubes but ur milo will gets diluted right?
No worry about that now as MILO 3in1 Easy Cool is here to save you! 😀 *throw confetti*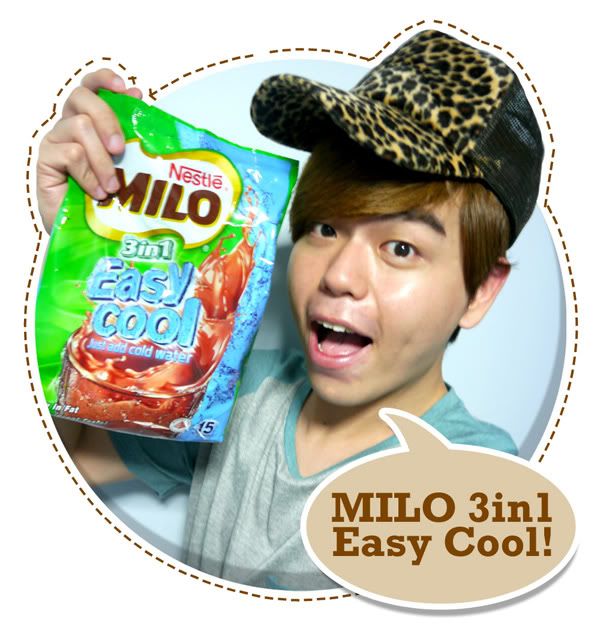 in the goodie bag, it comes with a pack of Milo 3in1 Easy Cool and a shaker bottle! 😀
So how easy can it be? 3 Simple Steps, EASY enough?!

POUR in 2 sachets of milo easy cool powder into the shaker bottle.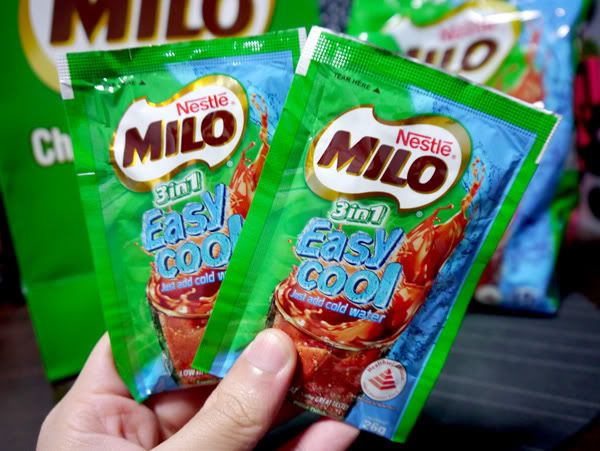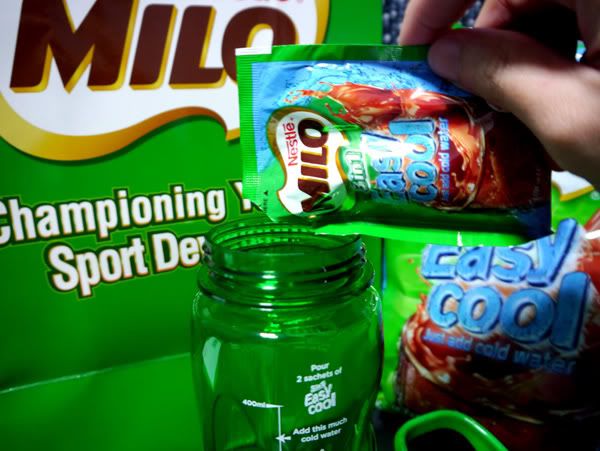 POUR in cold water into the shaker bottle…
and now, here's the fun part, you SHAKE your bottle!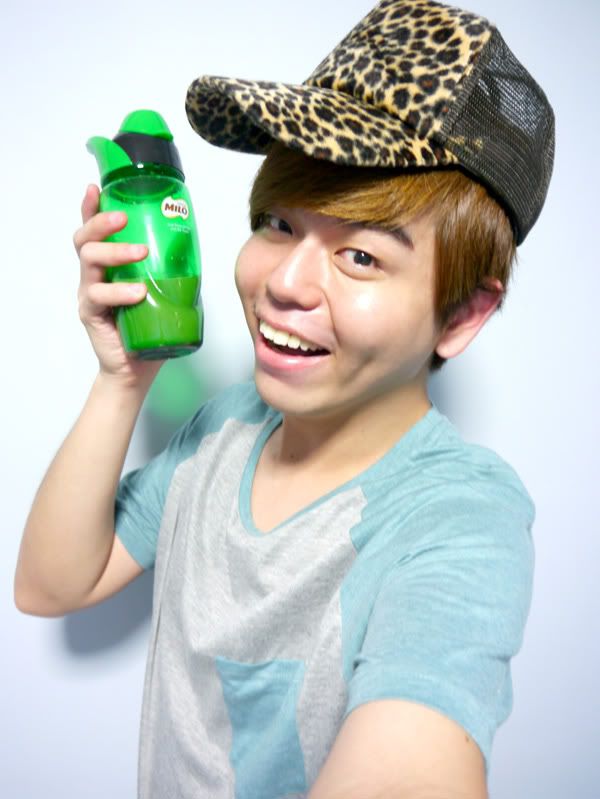 and guess what?! my milo peng is ready to drink! 😀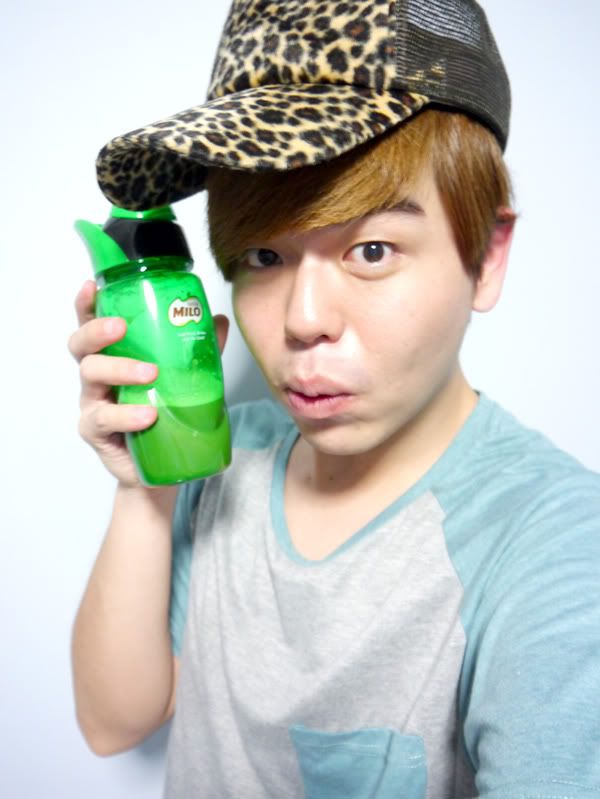 let's see how it taste…
muahahaha~ from my expression, i think you can tell how nice it is right?! but seriously, it is indeed really good! its not diluted and its those gao gao kind of milo peng! i LOVED it! 😀
SOooooo~~~ MAI TU LIAO (aka dun wait liao), go grab your MILO 3in1 Easy Cool today and start making your favourite milo peng, anytime, anywhere! 😀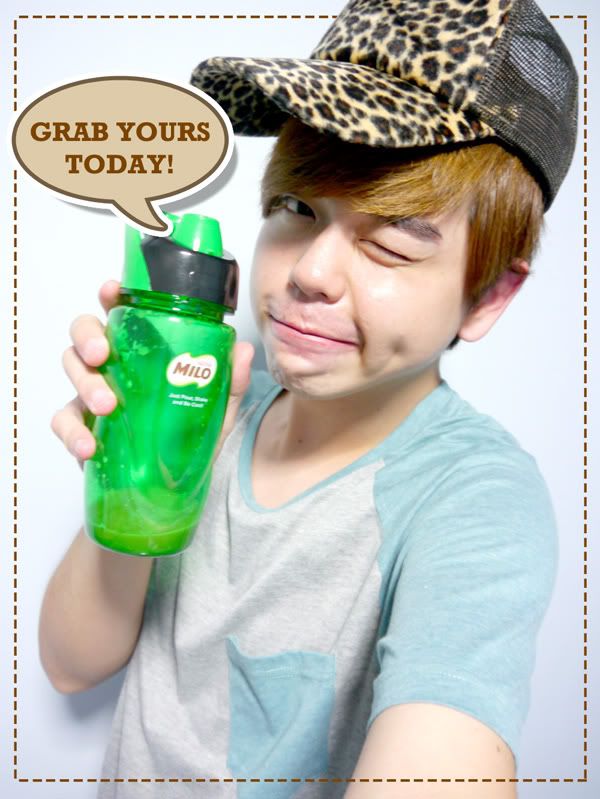 OH~ before i end this entry… i've something great to share with you!
"It's Easy to be Cool – When  you know how!" Facebook Contest
Fancy a chance to win amazing prizes such as an iPad2 or a Sony PS Vita? MILO® Easy Cool is giving you a chance to!
From now till 28 February 2012, simply log on to MILO Singapore's Facebook Page and click on the "MILO Easy cool" tab to watch videos showing simple ways to do everyday things, then submit your own videos to demonstrate how "It's Easy to be Cool- When You Know How."
Go take part ah~ 😀
this entry is brought to you by omy.sg and Milo Singapore.