Advertorial
Did you guys check out on my previous post on the Singapore Blog Awards 2010? if you've not done so, CLICK HERE!!
I'll be preparing a few post Singapore Blog Awards entries in the next few days, basically on images taken by other bloggers and friends, media coverage etc.
Today, the first post SBA entry will be on my outfit for the Singapore Blog Awards ceremony, sponsored by … …
Was really glad the other to receive the good news from VHOGE as i was cracking my head, thinking of what should i wear for the party, given the theme of Hollywood glamour & glittery blings.
browsing through their site and was surprised with the range of clothings they provide, ranging from blazer, vest, tees, shirts, pants and accessories as well! so i picked my selections from the site and collected it one week before the party, and the pair of shoes that i bought online came in time as well! so now, i've nothing to worry about my outfit for the party!
and here's my outfit for the night! WOOHOO~!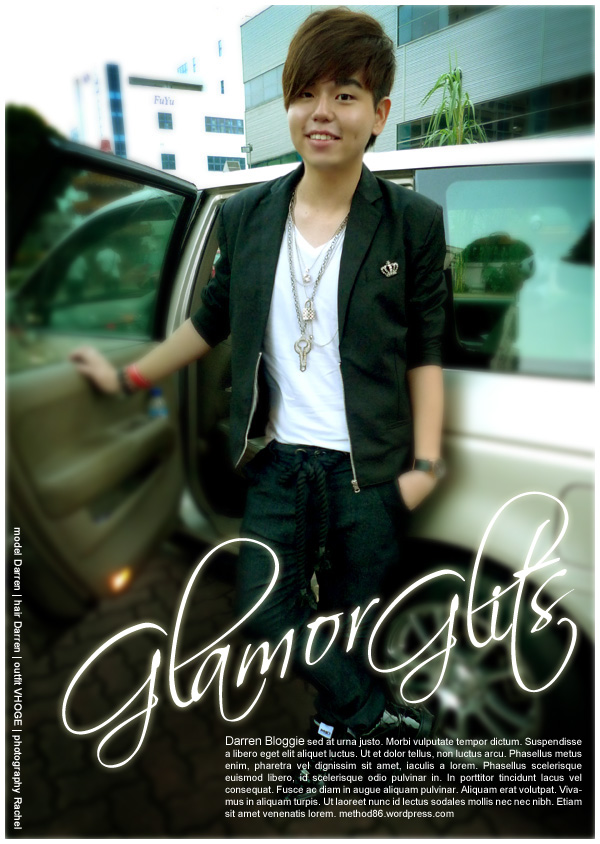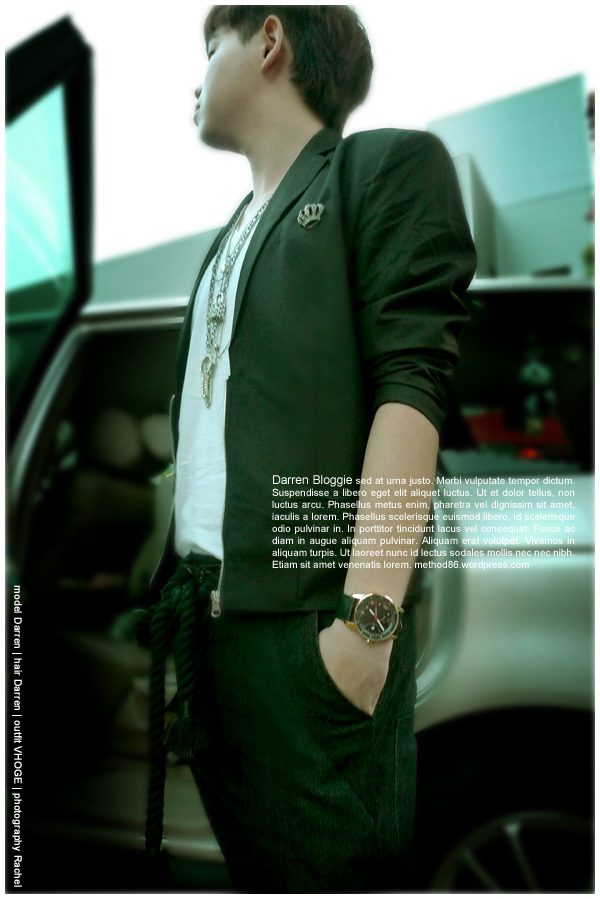 Really wanna say a big THANK YOU to VHOGE for sponsoring me the outfit for the night!
So, are you guys interested in the apparels that VHOGE provide?  ( okok, i know you do! hahaha)
but before that, let me give u a brief introduction of VHOGE :
VHOGE provides guys with quality apparels at affordable prices. Having gained much valuable experiences and support from customers when operating vogue4man, we have improved tremendously and the whole new VHOGE will give you an even better shopping experience.

VHOGE always seek to improve so that we can bring even better quality apparels at affordable prices for our valued customers.

Quality assurance is a MUST because VHOGE does not sell what we don't wear.
OK! so now you have a better idea of VHOGE, it's time for you to visit their online store HERE !!!
there are a few promotions ongoing at VHOGE now that you shouldn't miss!
Be a fan of VHOGE on Facebook for discount coupons, EXCLUSIVELY for Facebook Fans ONLY!
Pre-Order items are entitled to a 10% discount!
Lastly, SHARE WITH YOUR FRIENDS! the more friends you share the site with, the more free clothings VHOGE will be giving out!
SIMPLE isn't it?!
So, don't wait liao.. Click on the link below and start your ONLINE SHOPPING with VHOGE today!
* ps: who say online shopping is only for the ladies? haha ~ *
brought to you by :
darren bloggie