Last weekend, together with my bbfs, we made a trip down to the newly opened shopping mall, Changi City Point, located just right opposite the EXPO mrt station. To our surprise, it's pretty crowded~!
Our main objective was to celebrate the taurus babies birthday (which i will blog about it soon) and also to try out this new On-the-Go Snacking Kiosk, Perkies! 😀
it's located at the basement, right beside the escalator and you'll definitely not miss it! 😉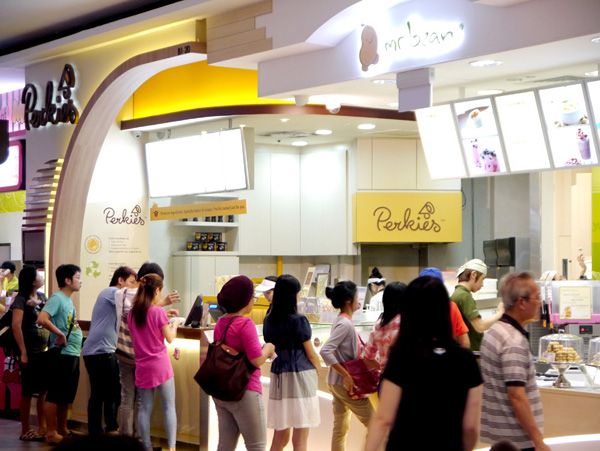 Puiwen getting excited about it too! ;D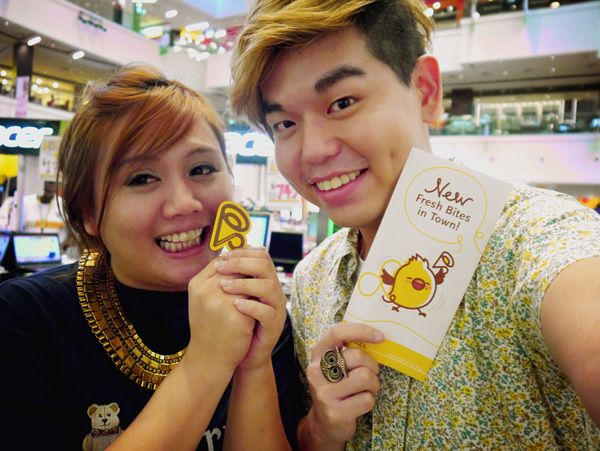 Before we proceed, let's get to know more about Perkies!
Perkies is a newly launched local F&B brand that specializes in freshly fried on-the-go snacks, and its first outlet is located at Changi City Point Mall. Taking a cheerful approach on both food and life, at Perkies you'll find that all our quirkily named snacks are packed in a brightly colored cone, making snacking on-the-go convenient and completely hassle-free. Most importantly,. they care for the environment with constant effort to play a part in recycling and being earth-friendly! 😀
Are you ready?! Let me introduce to you what they have! 😀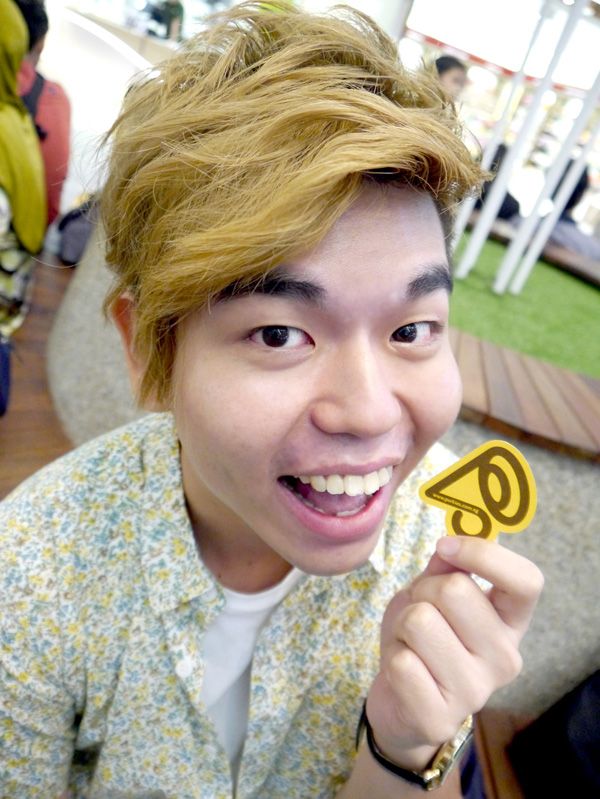 Onion Rings a.k.a Big Hoops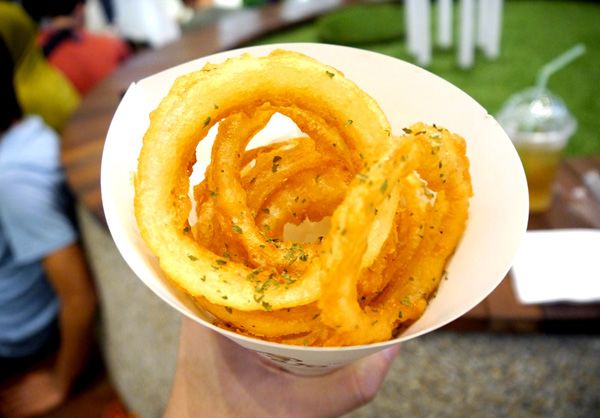 The onions they used are all handpicked to ensure that they are the biggest, freshest and juiciest! So you will notice that their onions are really HUGE and fyi, the one you see above is not the biggest that they've served before! there's even larger onions than this ~!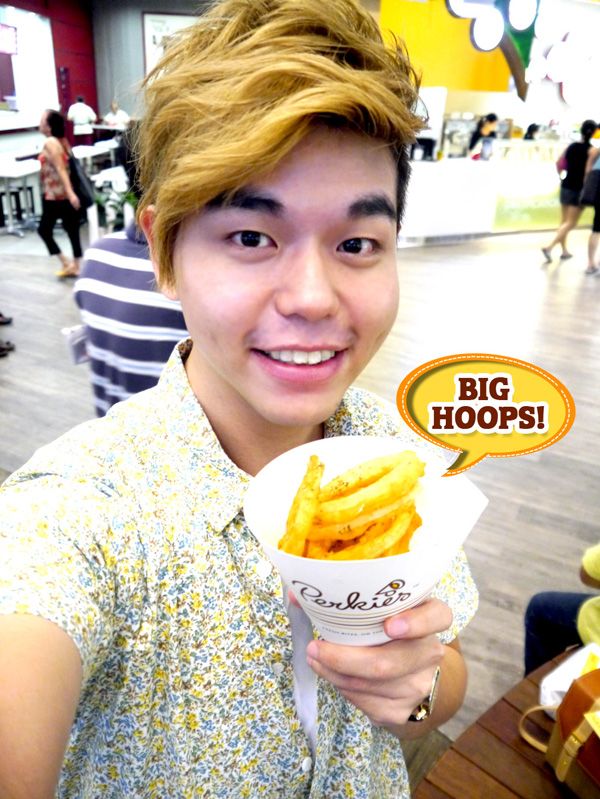 These onions and hand-slice and freshly cook till a beautiful golden brown exterior while retaining the moisture of the onions inside.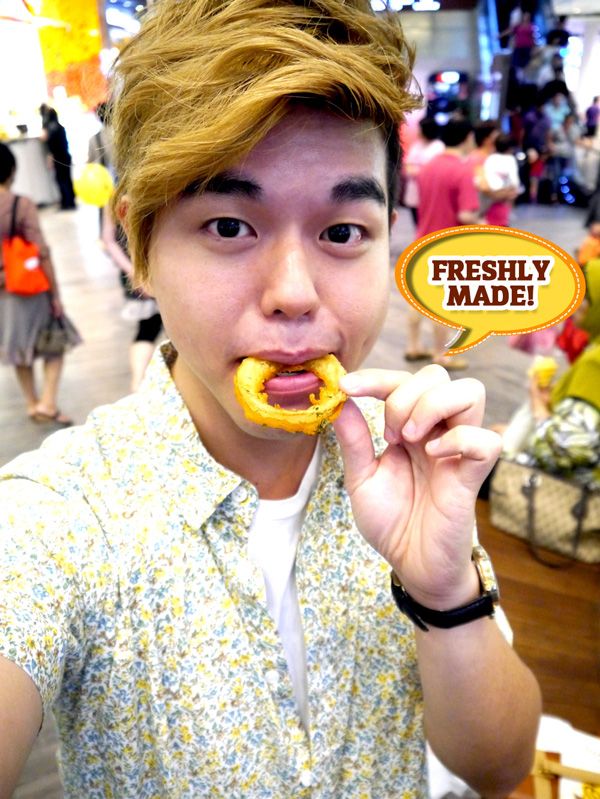 It's sooo yummy! 😀 here's diana having her share 😉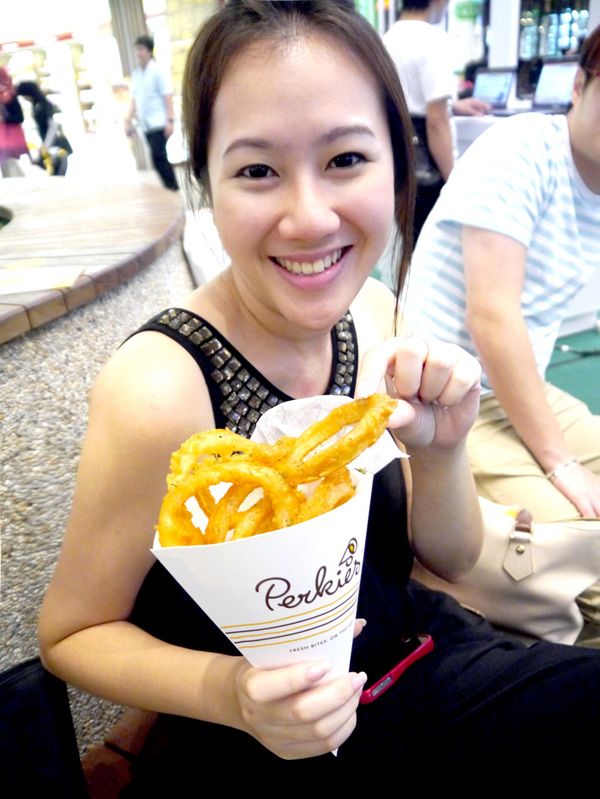 Next we have the Cheeky Chicks! one of my FAVOURITE!!!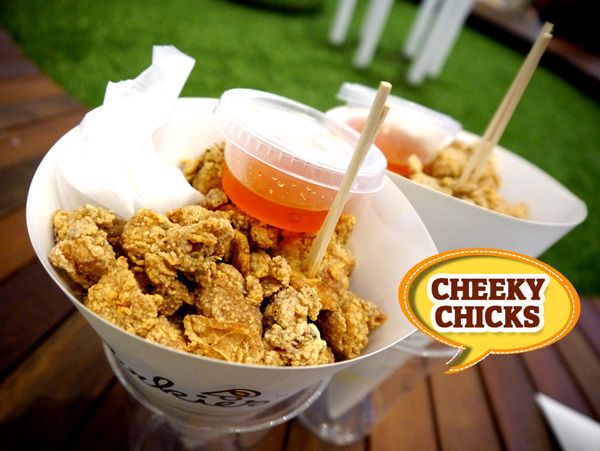 These are premium chicken thigh meat in bite sizes, marinated in a secret blend of 9 different types of Thai herbs and spices as this was inspired by one of the thai local street food!
If you are a healthy conscious one, be assure that the marinade is made of top grade Thai ingredients with no cholesterol and insignificant amounts of fat and saturated fat. OH! and there's is no added MSG and no artificial food preservatives ! ;D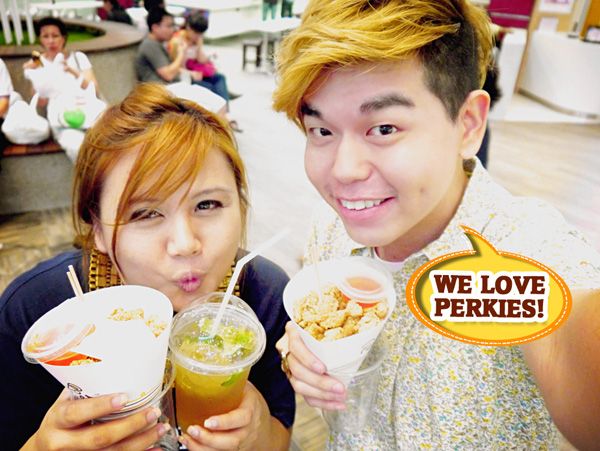 It's so addictive that i couldn't help but to keep on popping them into my mouth! Especially when you dipped it with the thai chili sauce.
Here we have… Corn Puppies!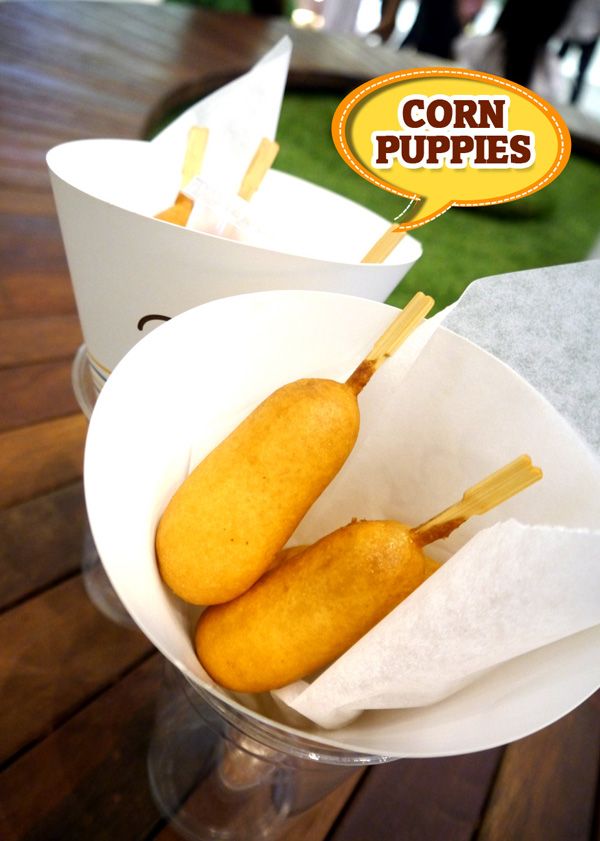 These Corn Puppies are really cute! They are made of Japanese-styled chicken sausages, coated with cornmeal batters which contains no artificial food preservatives, no saturated or Trans fats and is in low-fat!
A special dip, Tomaustard was created to complement this snacks. It's a tangy blend of tomato and mustard together with other ingredients to excite the taste buds 😉
and here's my expression after taking my first bite~~~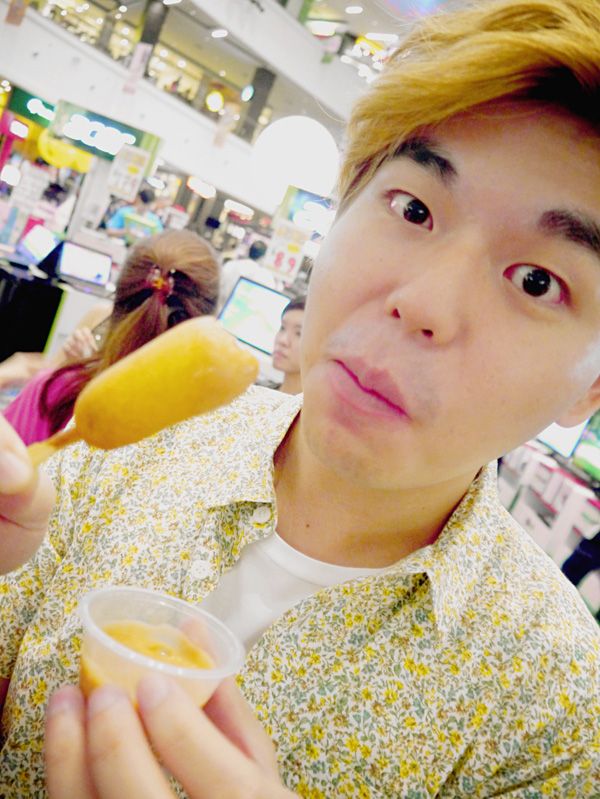 Love the dip!!! it complement really well 😉
Here's another favourite snacks that we all loved, Tots & Crisps!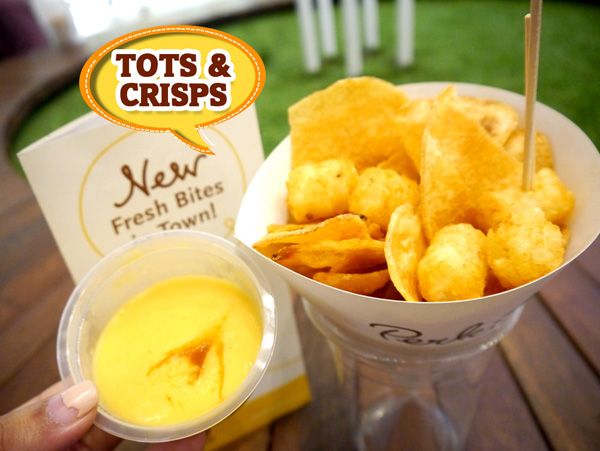 They are made from finest quality potatoes from the world's prime growing regions for the rich natural flavor. They are 0g Trans fat and unsalted for a low sodium diet.
Creamy cheese which is Trans fat and MSG free, together with a drizzle of 99% fat free Hot Taco Sauce was created to complement it.
Yet another super addictive snack! muahaha~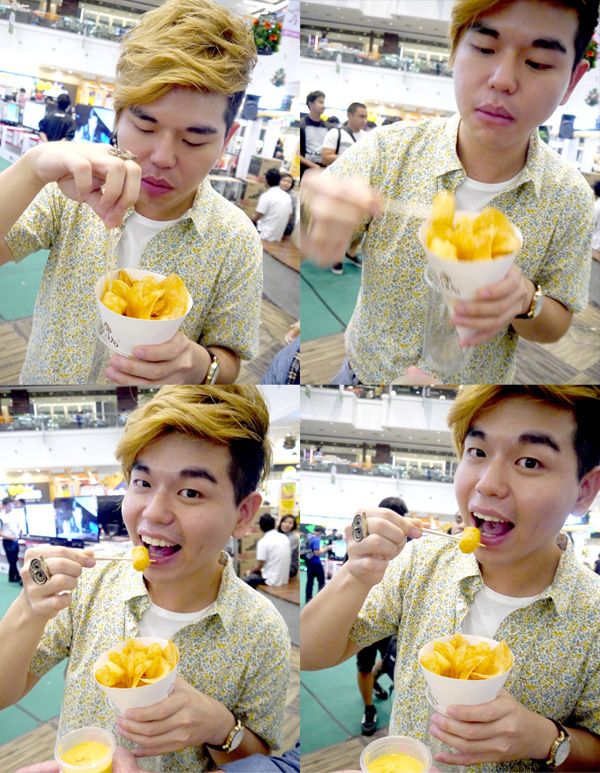 Don't you think it will be great to have some drinks to go with your snacks?!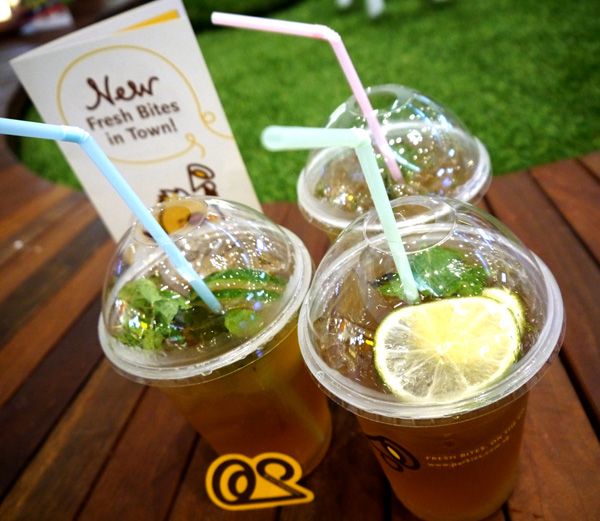 All drinks are made from natural ingredients and Perkies uses pure cane sugar and not high-fructose corn syrup (HFCS). Drinks are all vegan and gluten free~!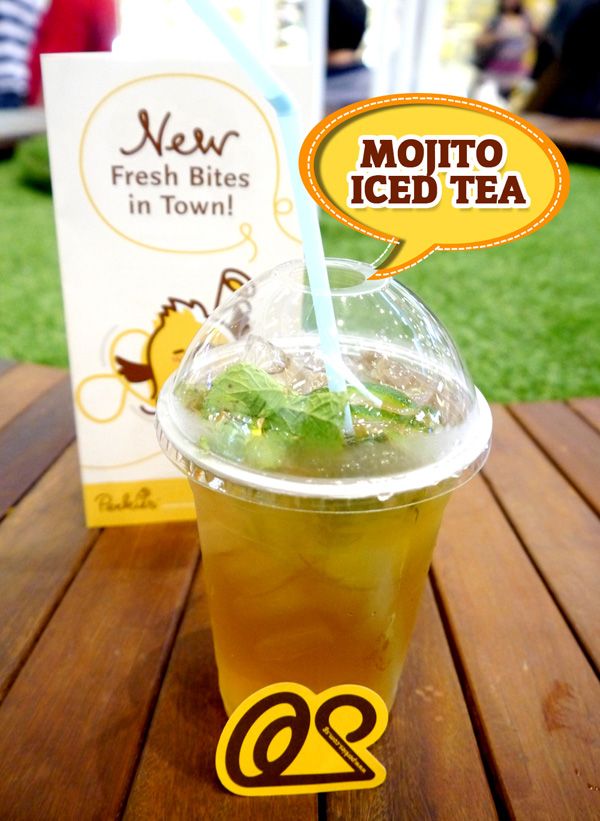 Mojito Iced Tea is a refreshing drink made of freshly (daily) brewed green tea. I personally love this are it's really refreshing and thirst quenching.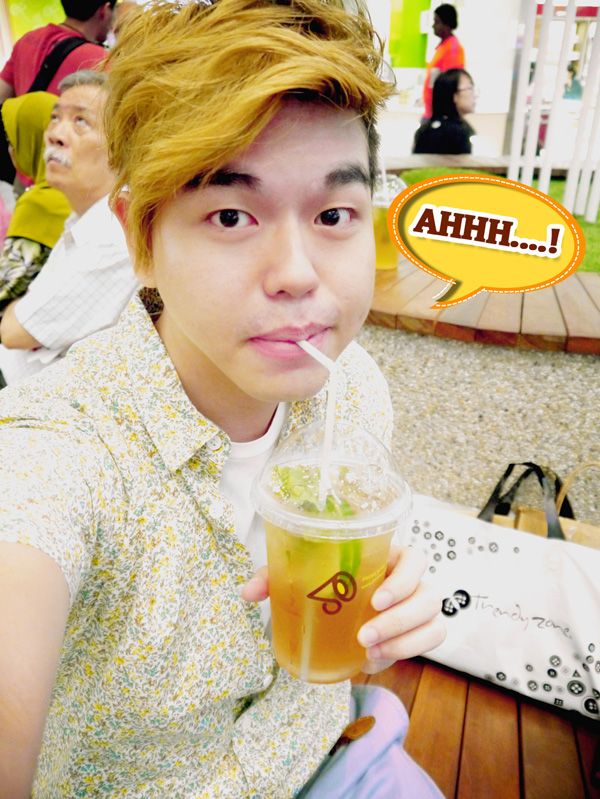 This Fizzy Lychee is one interesting drink…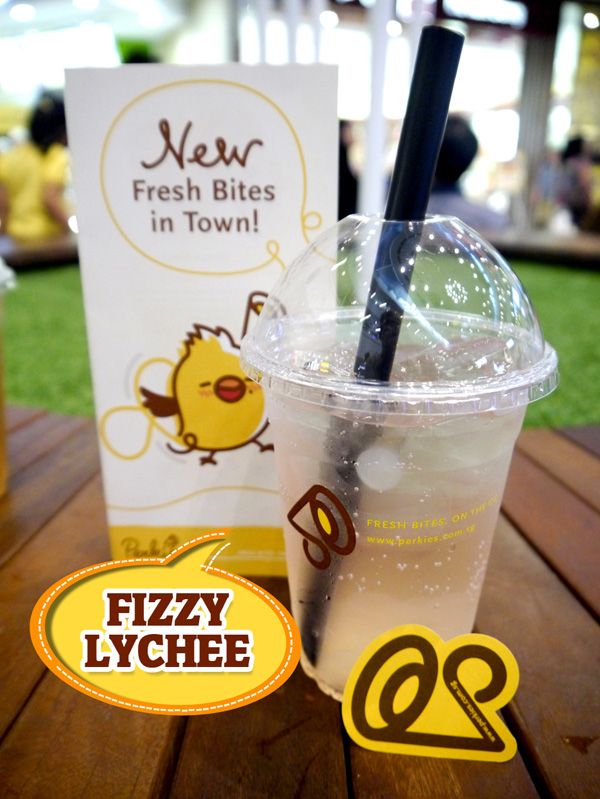 There's actually Pearl-like balls in the drinks whereby you can suck them up from the straw. Something like the pearls you drink from the bubble tea.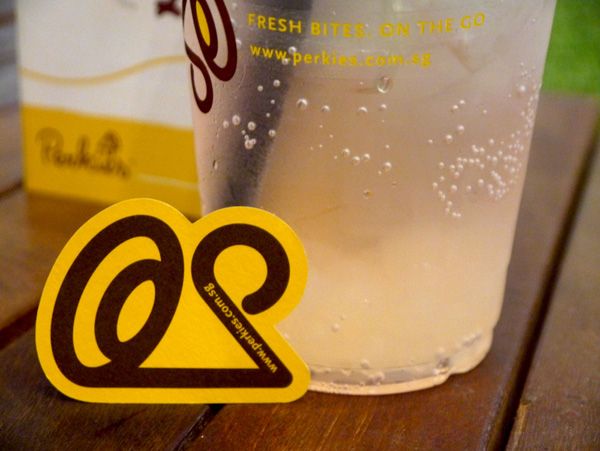 BUT this lychee balls are SOO MUCH HEALTHY than those high calorie tapioca pearls! They are made of real lychee juice and seaweed extract, 0g Trans fat and saturated fat, free of cholesterol and sodium! When you chew it, the lychee juice will "burst" in your mouth! one interesting experience that you should try ! ;D
We all LOVED IT!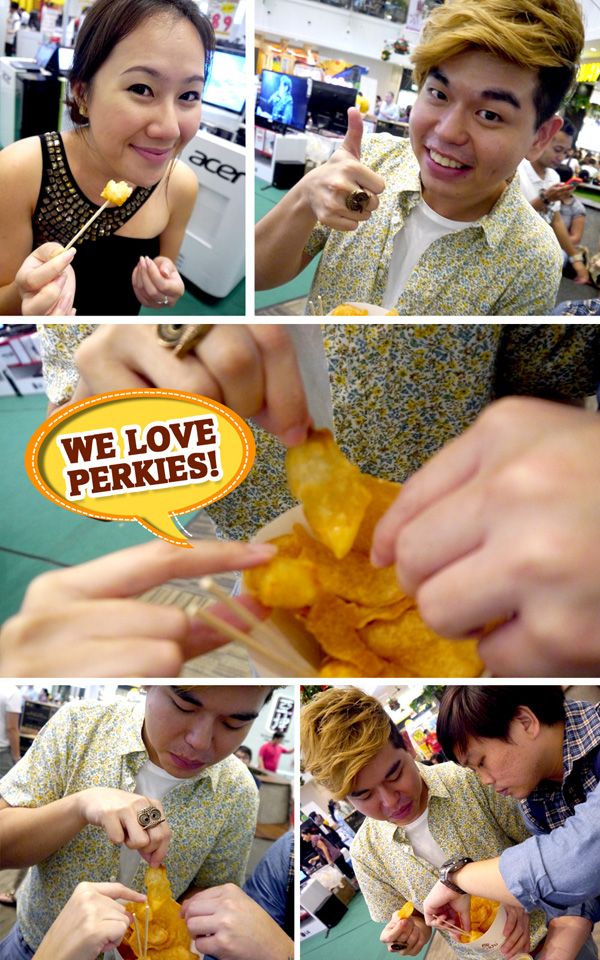 SO… How much is it?! Here's the pricelist for the snacks and drinks 😉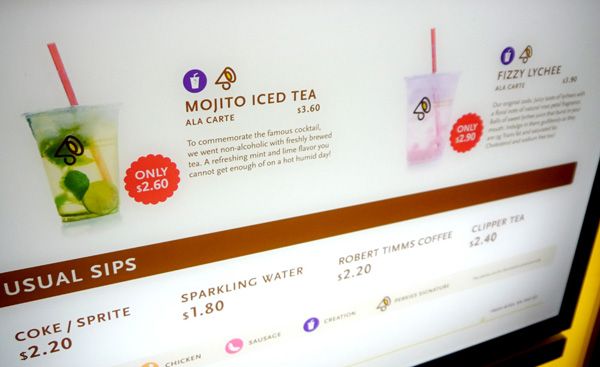 AND if you were to grab yourself a snack and a drink, you get an additional $1 off your total bill! ;D DO like their facebook page as well to enjoy 5% discount off your bill~!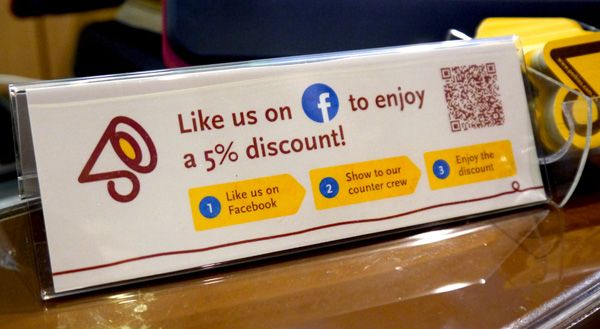 IF YOU THINK THAT'S NOT ENOUGH… quote "DARRENBLOGGIE" to get another additional 5% discount! okay confused?  here's an example :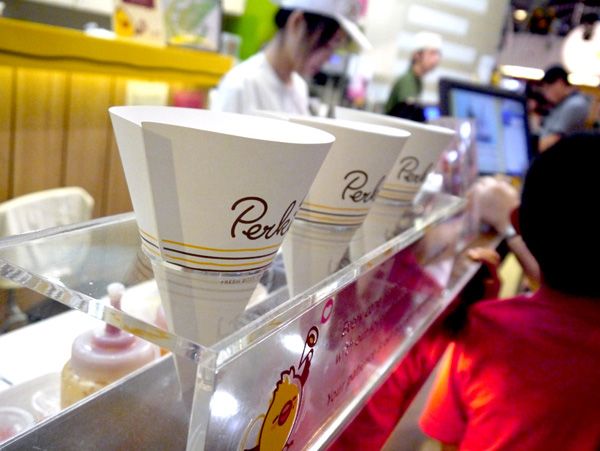 1) 1 Cheeky chicks + 1 Mojito Iced Tea = $7.20
* Combo offer ( $1 off ) = $6.20
* Quote "DarrenBloggie" (5% off) = $5.90 !! you save $1.30!!
2) 1 Tots & Crisps + 1 Onion Rings = $6.20
* Like Perkies Facebook Page (5% off) = $5.90
* Quote "DarrenBloggie" (5% off) = $5.60 !! you save $0.60!!
Understand anot?! As long as you LIKE Perkies facebook page or quote "DarrenBloggie", you will be entitle to discount le la~ haha~ 😀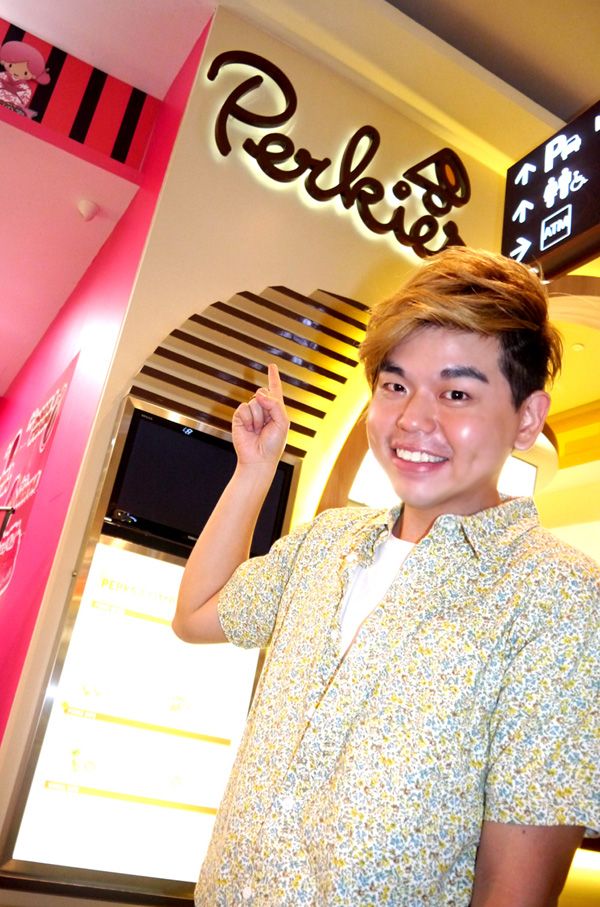 Visit PERKIES and try out the New Fresh Bites in TOWN today! ;D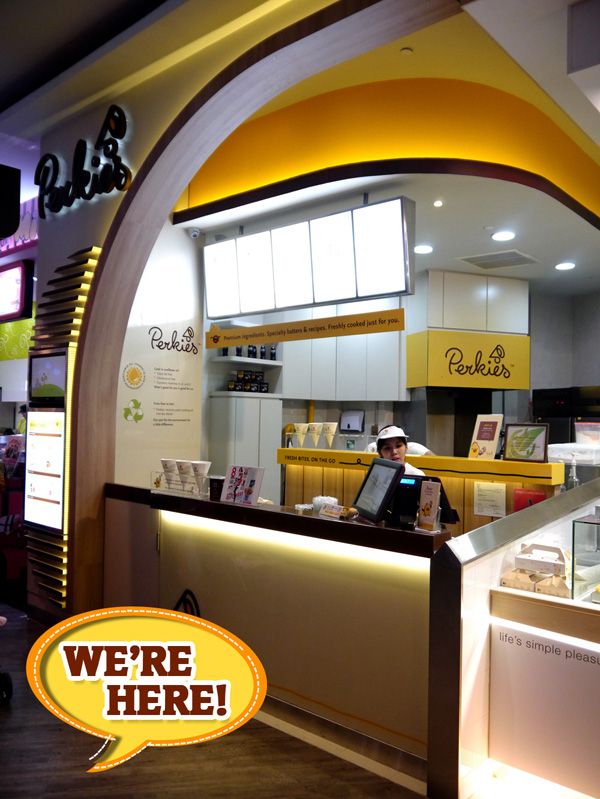 Perkies
Changi City Point, #B1-20,
5 Changi Business Park Central 1, Singapore,
Singapore 486038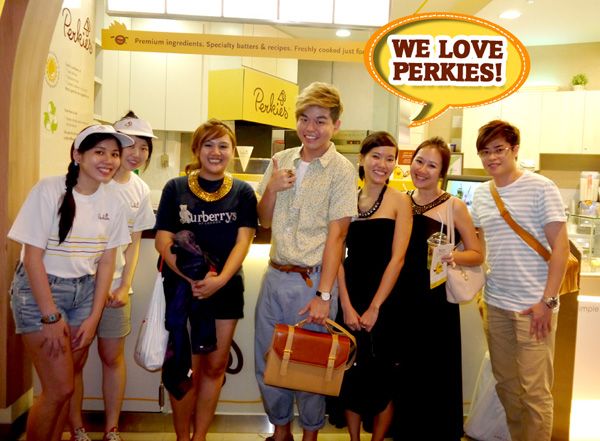 More about Perkies
Perkies uses Sunflower oil, which can endure very high temperatures (unlike olive oil which makes for the worst oil for deep-frying as it has a relatively low smoke point, leaving the items tasting all bitter and seared) and is neutral in taste, lending a clean and uncomplicated taste to fried food.
To dispel the myth of fried foods being excessively greasy, the moisture in the food actually repels the oil when done correctly.
There is a high standard at Perkies to set the right cooking temperature(oil is hot enough) and the correct duration to cook the food (not immerse for too long) to ensure oil will be confined to the outer surface to create a golden crisp with the food moisture sealed within.