Advertorial
Are you a nature lover? Looking for the next location to visit and go on a nature exploration?
Here's 6 Reasons that will most probably make you fall in LOVE with Tasmania! 😀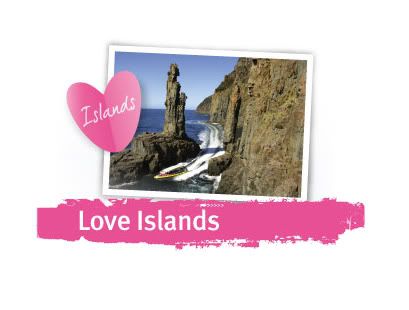 Tasmania is made up of 334 islands with spectacular coastlines that look even more beautiful from the water. Take a thrilling ride to seals lazing in the sun among sculpted rock formations of Bruny Island or the Tasman Peninsula; glide into the heart of the world's largest temperate rainforest on the mirror-still Gordon River or cruise past the vineyard-lined banks of the Tamar River. If land is more your style take a self drive holiday and circumnavigate the island or walk to the famous Bay of Fires, with its lichen rocks and lagoons.
❤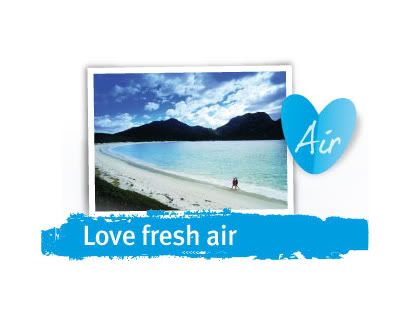 Love fresh air – Tasmania has the cleanest air in the world – it's a fact. Having travelled thousands of kilometres across the Southern Ocean from South America, Tasmania is the first contact with land. Wander hand in hand along the white sandy beach of Wineglass Bay, dominated by the pink granite of the Hazards Mountains and snuggle up in the inspiring sanctuary of Saffire Freycinet for an uplifting experience.
❤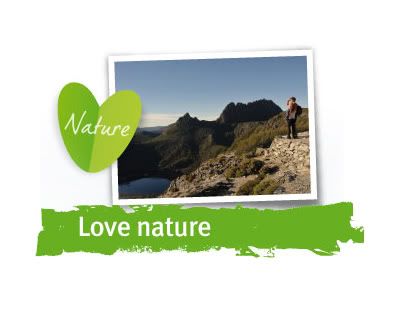 Tasmania has a landscape that is both spellbinding and refreshing. More than a third of Tasmania is protected in national parks, World Heritage Area, forest and marine reserves. Stroll around Dove Lake at Cradle Mountain, look out for wildlife such as wombats, wallabies or the famous Tasmanian Devil and at the end of the day sink back into a spa in your own wilderness escape.
❤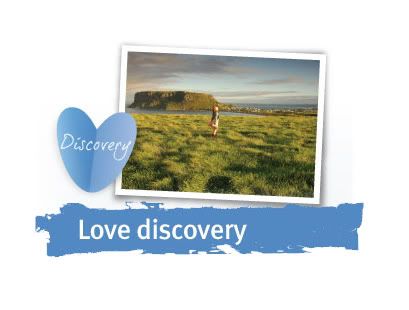 Take a self-drive tour and discover why Tasmania is so naturally beautiful and within easy reach. Harbourside cities are only a short drive from ancient rainforests, rugged mountains and crystal clear lakes teaming with wild trout. Freedom can be found around every bend.
❤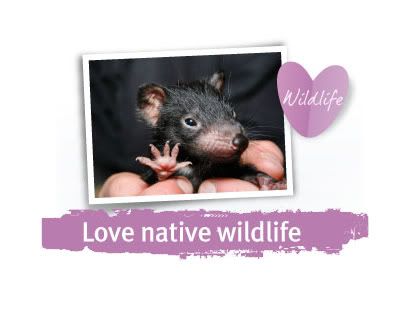 Tasmania is the last home of several mammals that once roamed the Australian continent. So be quiet and look out and you may come upon a wombat family dining late or a shy platypus. And you are sure to hear the chilling screams of the Tasmanian devil.
❤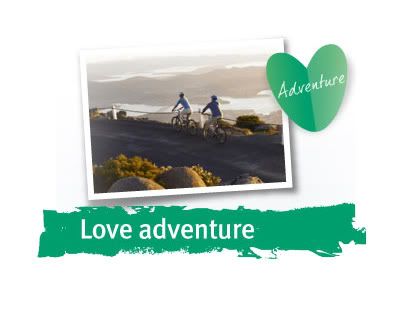 Tasmania's is the Adventure Island. Fly through the trees in the north, plunge into hidden canyons, reignite your spirit conquering our glaciated mountain peaks including Cradle Mountain. Escape the everyday by diving beneath the surface, hopping on a wilderness cruise or taking a thrilling mountain-bike ride down Mount Wellington. You can rev up or unwind – its your choice.
Tempted? How about winning a FREE trip to Tasmania?!

YES! Win A 8 Days 6 Nights Tasmania Self-Drive Holiday for 2 worth $10,000!
So what you need to do?
In 100 words or less, Express Your Love for what ever it is that you Love.
It could be in the form of a poem, a passage, a song, a picture* or video* – be as creative as you like. Of course if you include Tasmania you do get additional points!
Click on the link here and click on the APPLY button to submit your entry.
Fill in the form and click on the submit button to submit ur entry! Simple?
Entries will be loaded from 13 to 23 February 2012
After approval by Tourism Tasmania administrator the entry will be loaded onto Tourism Tasmania's DiscoverTasmania facebook page.
Get your friends and family to 'like' your entry from 14 to 27 February 2012.
Judging will be undertaken by the following criteria
30% Number of 'Likes' received
30% Creativeness of entry
40% Overall Presentation
On the 29th of February 2012, the winners will be announced! There will be a total of 4 sets of winners, each from Singapore, Malaysia, Hong Kong and China!
and you will be traveling to TASMANIA on an overnight flight from 13th to 20th March 2012 and enjoy 6 wonderful nights in Tasmania! 🙂
Other than the GRAND PRIZE of a Trip to Tasmania, there are other prizes to be won too!
Like :
Best Comment made in an Entry
Best Presented Entry
Most Creative Entry
whereby each winner will win a S$300 travel voucher!
Start expressing your LOVE! today and win yourself a trip for two to Tasmania! ;D
This entry is brought to you by Tourism Tasmania