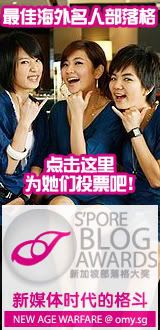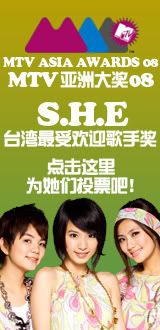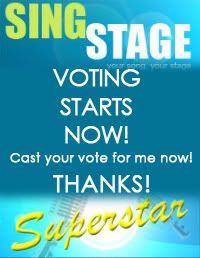 Lots of Voting going on..
1st Voting : S.H.E omy Best Overseas Celebrity Blog Award
2nd Voting : S.H.E MTV Asia Awards 2008
3rd Voting : Myself for SingStage Superstar..
So guyz, if possible, do help me in the voting yea.. u can link directly to the respective pages by clicking on the side bar on the right.
Thanks alot~!
Was busy this few days with the allocation of bunks for those newly posted in officer.. woo.. driving me crazy man.. haha.. but luckily, everyone was assigned a bunk.. hehe.. and my new DyS4 is here as well, but i dun see him in the office.. wondering if he'll be the kind who do or don't do work one.. hopefully he's not the latter one.
and one more thing that i'm really happy is that CK will be coming over to my branch as my understudy hahaha.. gonna torture him like hell. lol~ joking la.. cos i'm MR Nice Guy (好人) hahah.. He'll be coming over next week and hope he'll find interest in the job i'm doing.. after handing over i think i can get more relax and prepare for ORD lo~ hahaha…