Advertorial
I'm sure you are extremely familiar with this logo right?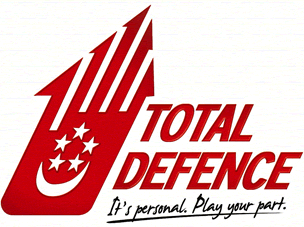 15th February is Total Defence Day and the theme for this year, 2011, is "Home – Keeping it Together", aiming to re-ignite, in Singaporeans, the sense of home and commitment to defend it.
This year, a total of 39 local singers volunteered their time and talent to come together for a new arrangement of "Home" which was originally written by Dick Lee and sung by Kit Chan in 1998.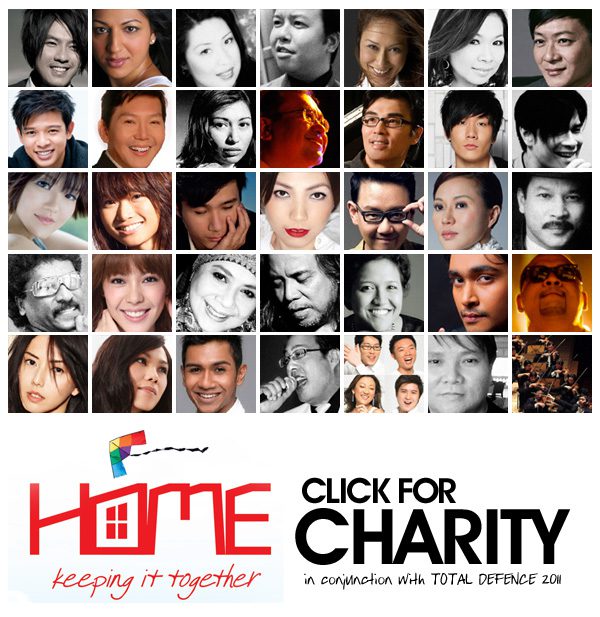 [youtube http://www.youtube.com/watch?v=qvPDMDmFcNI]
Can't wait to see the EXCLUSIVE extended 6 mins version of the music video? Follow the steps below to DOWNLOAD!
DO you know that you can do your part this year for Total Defence Day?
There is this "Click For Charity" drive to raise a total of $200,000 for the Community Chest whereby the proceeds till go to :
"Dinifying the Lives of the Elderly" through 25 social service programmes
"Keeping Families Together" through 36 Family Service Centres
All you have to do is simply use your mouse and CLICK!! EASY RIGHT?!
First, you will need to visit this website www.thisishome.sg and download the extended "HOME" music video, and with every FREE download of the music video, $1 will be donated to the community chest by this group of sponsors!
Let's give them a round of applause ! BRAVO!!! 😀
Now let me show you how to download the video.
Step 1 : Visit www.thisishome.sg and click on the DOWNLOAD VIDEO button.
Step 2 : Click on your preferred resolutions…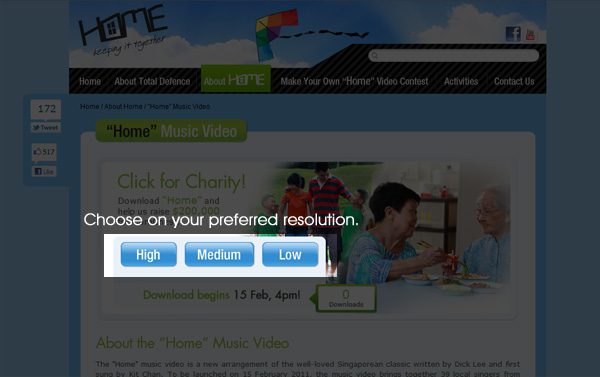 Step 3 : TADA! DONE! and you've just done a good deed by helping in donating $1 to the charity!
(*$1 will be donated by the GENEROUS Sponsors mention above, so you are not paying a single cents. JUST CONTINUE clicking and downloading the videos!*)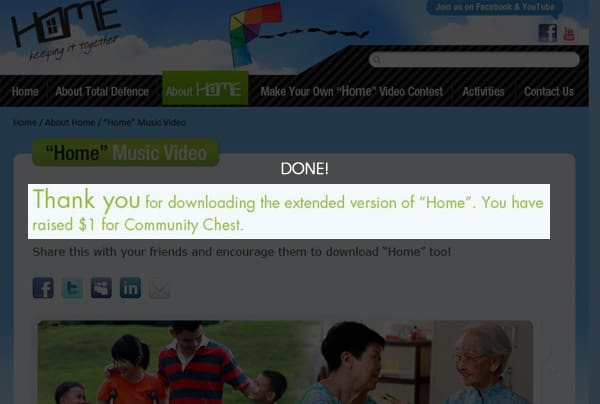 Now, Go spread this around to your friends, on your twitter, facebook etc~~~ and help to raise $200,000 for the com chest!
ps : the photo frame very cute right? you can download them here and print them out!