Sponsored Advertorial
I'm sure all of you out there are aware of this logo right?! Whenever i saw this, the first time that came to my mind was the tagline.
"Have a break, Have a Kit Kat!"
don't you agree with me? it's like so deeply rooted into our mind!
Ok~ actually the main purpose of this entry is to inform you that…
KITKAT SINGAPORE IS NOW ON FACEBOOK!
Now, go like them here!
And to celebrate Christmas this year, they've actually created a Christmas Greetings Application on facebook!
Christmas CrazyPrezzies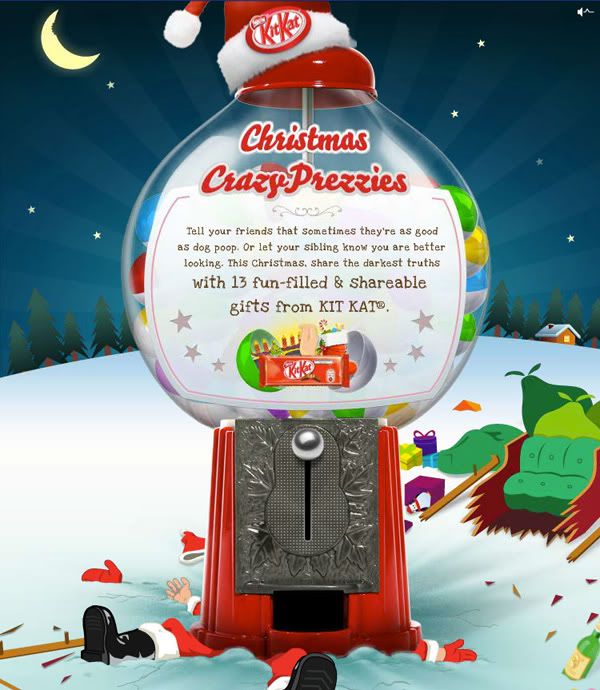 You will be able to send out greetings to your friends with a total of 13 different gifts available for u to choose from!
Curious of what kinds of greetings you can send? Here's a sneak preview 😛
Send these to those super RICH friends of yours and tell them what you wished for christmas and get them to buy it for you! muahaha~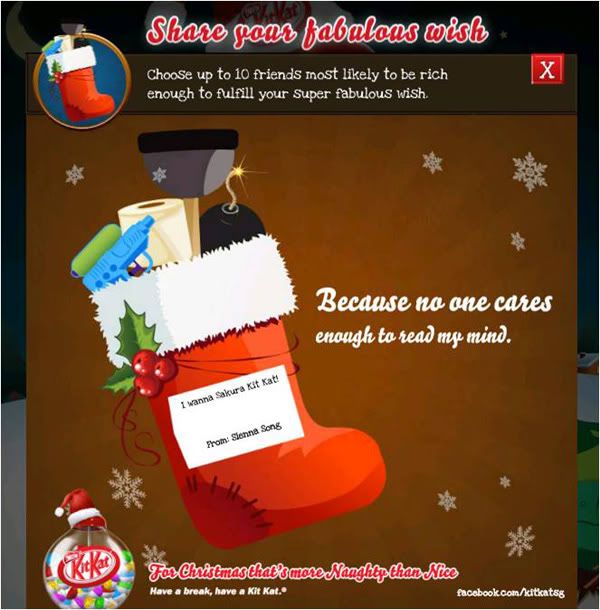 or greeting cards with interesting messages?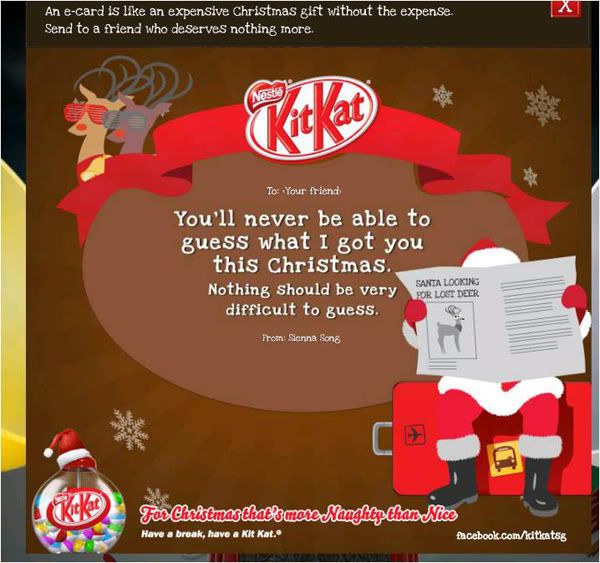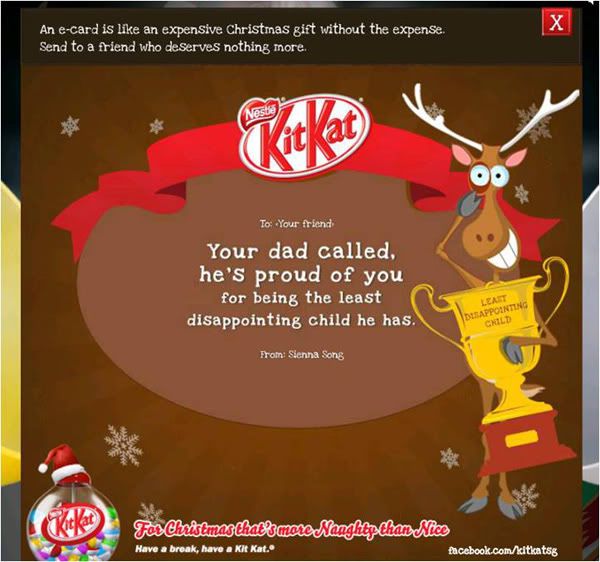 and this gotta be one of the most interesting one! You get to upload an image of your friend and add on some accessories for them! 😀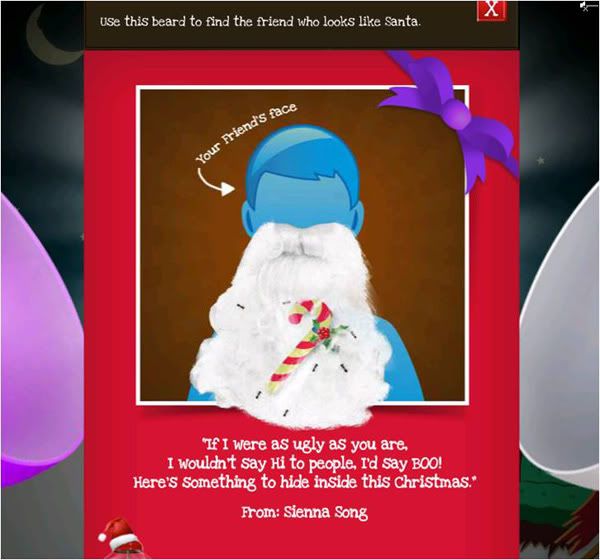 If you are lucky enough, you might win yourself some Kit Kat finger bars! 😀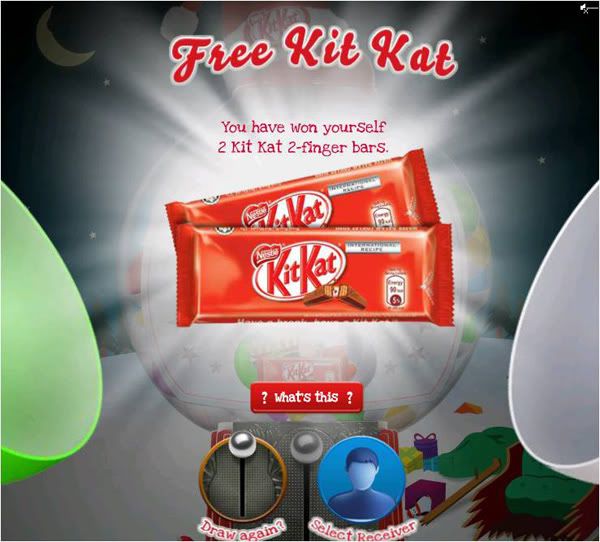 There's really alot more of interesting gifts and i'm not gonna show u all! hahaha evil me i know.
Wanna see what other gifts are there to choose from, head on down to Kit Kat's Singapore Facebook page and start playing with this application! 😀
https://www.facebook.com/kitkatsg