Advertorial

What comes to your mind when you hear this name, BreadTalk ? For me, the first thing that comes to my mind is their signature Floss bread! we simply couldn't resist having it almost daily for our breadfast when it's first introduce to all the singaporeans!
and guess what,
BreadTalk is turning 10 this year!
so to celebrate their 10th anniversary, they are introducing and bringing back 10 of their best selling bread in the past 10 years!
WOOHOO! isn't it great?!
So, now i shall introduce you all the nominees ~~~
2000
A BreadTalk signature. 1 Floss sold every 10 seconds in over 300 outlets worldwide!

2001
Terrorising hot! O'Sambal marks the opening of Peranakan Place with spicy prawn & Cheese. Sedap!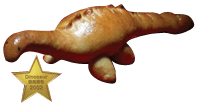 2002
"Jurassic Park 3" coincided with Junction 8 store opening. Movie sales surged through the roof, so did our Dinosaur buns.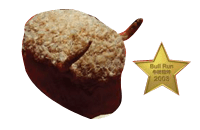 2003
BreadTalk Group Limited was listed on the Singapore Exchange after 3 years. We herald a Bull Run!
2004
A partnership with Singtel, LuvBite shared its love with over 30,000 underprivileged children.
2005
BreadTalk raised close to $90,000 for the victims of Indian Ocean Tsunami, through the sales of 9.0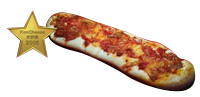 2006
BreadTalk was at the forefront for infusing K pop into our bread – KimCheese made headlines!
2007
At the Singapore Food Festival, hairy Crab celebrated Singapore's iconic dish and BreadTalk's Signature Floss.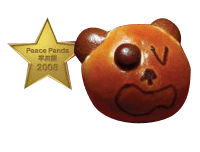 2008
Peace Panda, a humble creation to support victims of the Sichuan Earthquake. More than $100,000 raised.
2009
BreadTalk was proid to share the first ever night race experience through Ferraberri.

2010
BreadTalk welcomes the world with Leonardo & Merrily this August 2010 in celebration to the first Youth Olympics Games held in Singapore!
So COOL right? Breadtalk has been creating lots of very creative breads and some of them are really interesting, and from the list of bread shown above, we can tell that breadtalk was very supportive in the charity scene in singapore, helping in the raising of funds for the needy people. That's really very nice of them!
Other than Celebrating their 10th Anniversary by introducing the top 10 breads from the past 10 years, they are having a great sale in store too !
All Breads going at
$1.10

ONLY!

Go grab yours today and enjoy this special offer brought to you by BreadTalk!