Sponsored Review
Valentine's day is here and the most common gift that most pple will get is flowers and chocolates. Especially to those whom wanna drop a hint to their partner that he or she is interested in. Though i know it's abit late to get this for valentine's day but still you don't have to show or express your love only on this day right? 🙂
Okay, enough said. SO what's so special about this chocolate that i'm gonna introduce to you? Have you tried before chocolate with chicken floss, bacon bits, tapioca chips, ikan bilis etc as toppings anot? I bet you never try or see anything like this before right? and that's the special part about these chocolates! you can customize according to what you like and they have a WIDE variety of toppings for your to choose from! Be it the crunchy nuts or exotic flavours, they have it all at… COCOA.B!
It's really easy to navigate around their website as instructions are clear and all you need to do is browse, select, add and pay~ 🙂
and within a short period of time, i've created 3 different chocolate bar for different themes 😉
and delivery was really fast. within a few days, i received my chocolate bar! 😀
The first chocolate bar i created was the most exciting one as i've used the exotic ingredients provided like Bacon bits, Chicken floss, Ikan Billis and Tapioca Chips!!!!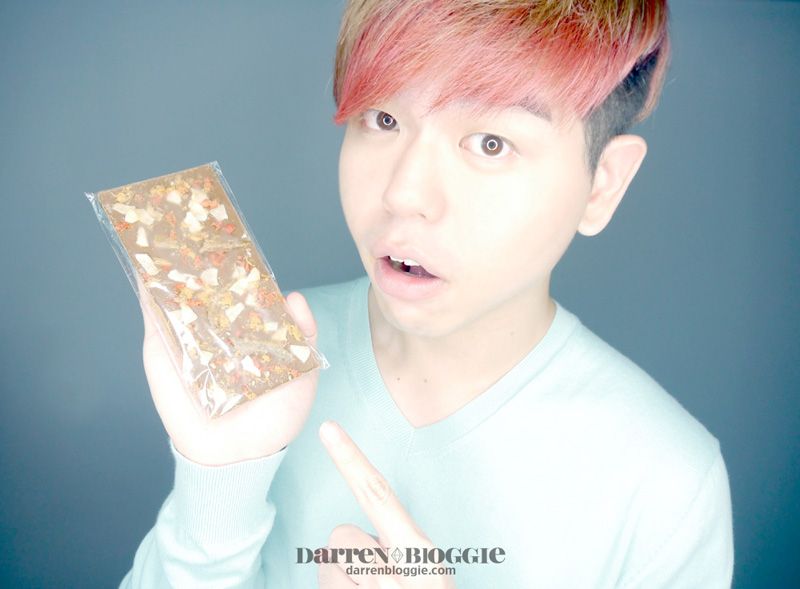 the taste was surprisingly quite nice. The salty taste from the ikan billis, bacon bits and tapioca chips actually accommodate well with the sweetness of the chocolate! 😉 exotic yet pleasing to the taste bud… not bad not bad…
the second creation is more to the normal and well-like creation among chocolate lovers. Nutty chocolate bar i would name it. It consist of Almonds, Pumpkin Seeds and Hazelnuts! all three are my favourites! (*ps though i can't have much of them for those who know why)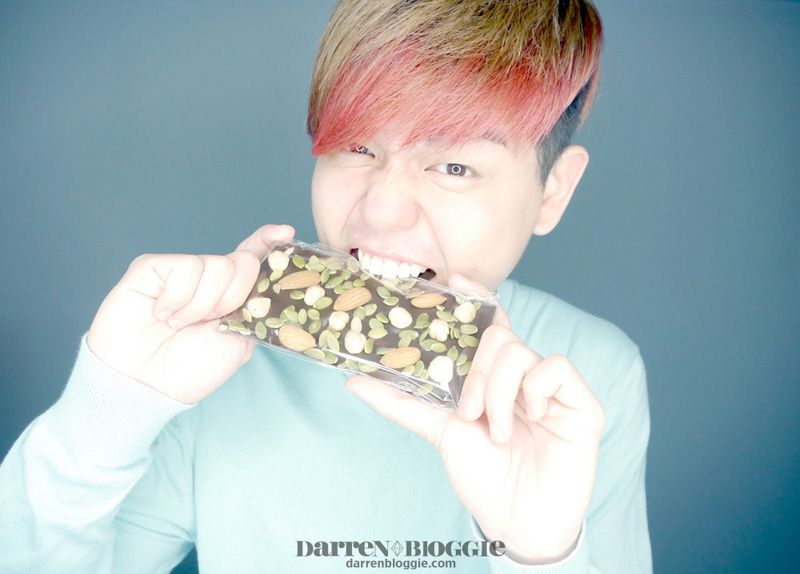 it's really not bad leh~ the different nuts actually create a unique bite experience 🙂 the almond being the hardest to the hazelnut, follow by the pumpkin seeds. The more your chew the more fragrant the nuts taste! 😀
the last one was specially created to fit into the Valentine's Day theme. I specially selected white chocolate to match with the red heart sprinkles and berries so that it stand out better. Added in rose mary leaves and a chocolate plaque that write "I Love You" 🙂
i think whoever received this will love it ba. especially if your loved ones have a sweet tooth ;P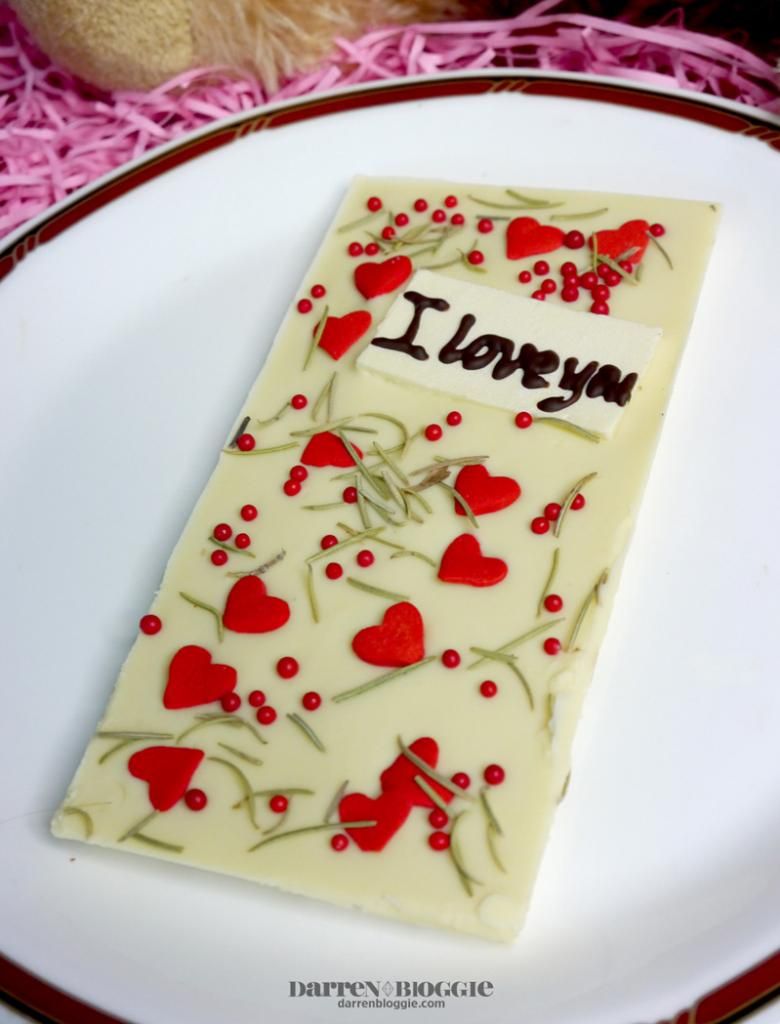 Other than creating these for valentine's day , you can create these for christmas or any other special ocassions. It can even be a door gift for your events, birthday parties or even wedding favor!! YES! they do provide services for bulk orders for that special occasion of yours!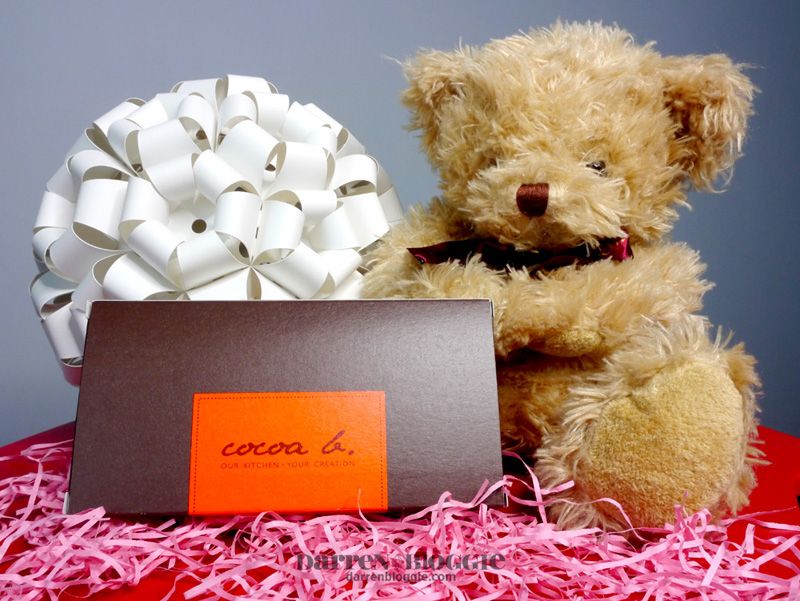 Visit Cocoa.B today and unleash your creativity!
Our Kitchen, Your Creation! 😉
Do remember to LIKE their facebook page for latest news and updates yeah~