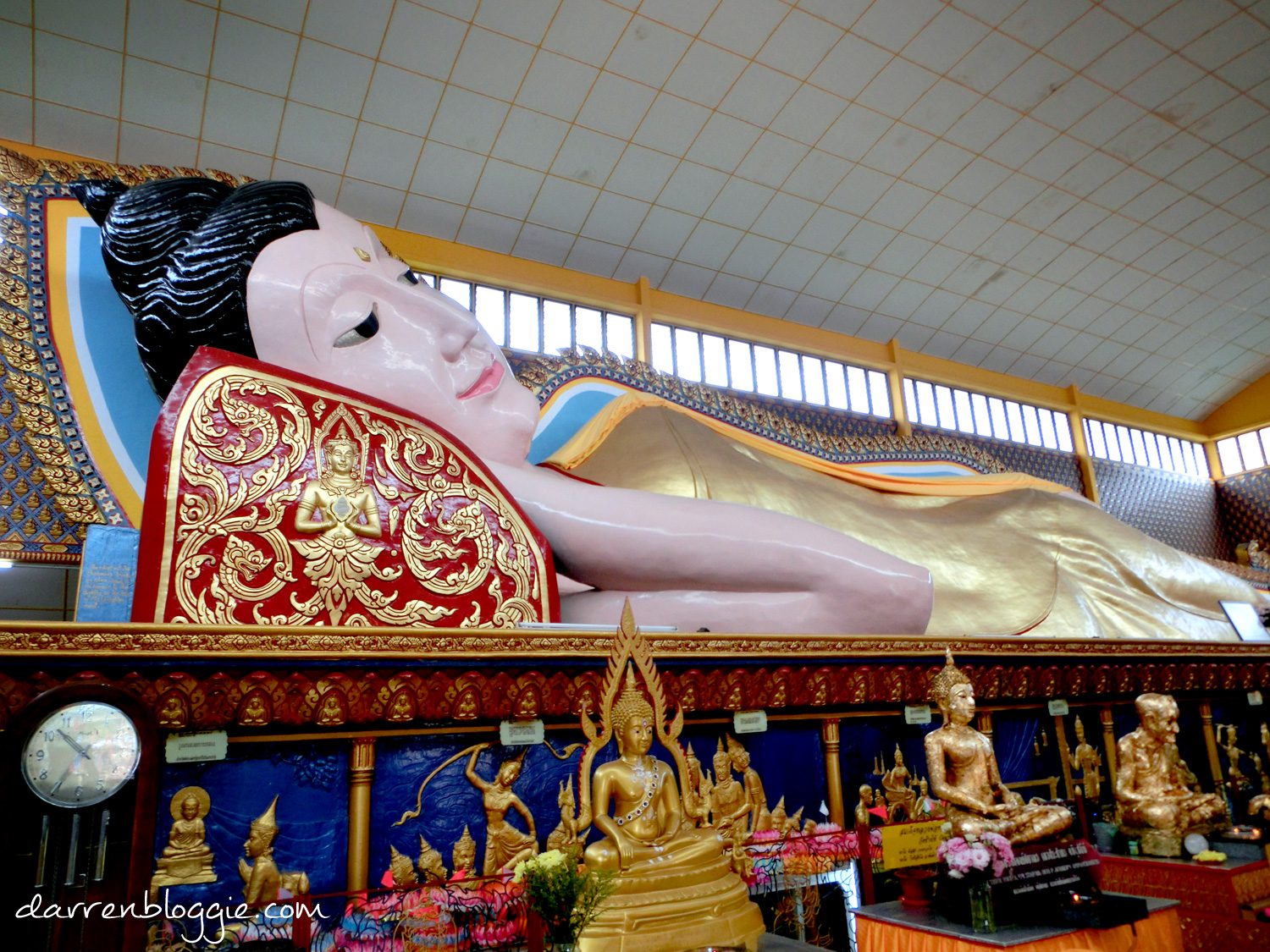 The second day of the trip, we booked the cab driver from the hotel for a half day tour around Penang. It's so much convenient and you don't have to worry about how to travel from one place to the other. The whole tour lasted for about 6 hours and we started off at 9am in the morning, with the temples as our first destination.
after visiting the two temples, which is just opposite one another, we proceed over to the war museum. After knowing what happened there, i felt really uncomfortable during my tour at the museum. Lot of cruelty and many died at that place. It's such a perfect place that they even have a haunted trail and a stay in at the war museum. Seriously, not for the faint-hearted, like me. :X
that's HUGE and LONG~~~ no pun intended.
It's really huge and it will take you some time to cover the different locations.
to escape, you need to crawl 7m and climb 9m in order to get out, in this tiny space…
there's actually alot more but i decided not to snap anymore photos half way through as i didn't want to capture anything that im not supposed to capture back :X scary lor!
Next, we visited another temple nearby, and also one of the well know temple in Penang. The Snake Temple.
Snakes are basically free to move around, but don't worry, they are not all over the place on the floor, both resting on these pillars instead.
Best way to get away from stress is to go on a holiday~
Next we proceed to another famous temple in Penang, the Kek Lok Si Temple.
There is a incline lift that brings you up to the top where there's a very nicely sculpted buddha statue.
Penning down my wishes too… May it all Come True!
any idea why a pic with the Tiger?
candid shot which i think i look slim in it LOL!
Last stop of the tour, we visited Penang Hill. Popular for it's scenic view of the Penang Island. As usual, you need to get a ticket for the ride up to the top.
wooo~ nice view hor! and it's so cooling up there!
Noticed that i look sooo fair in this pic :X
On top of the world~~~~~~ aa wait. should be on top of Penang Hill~ lolx
There's nice cafe and restaurants there that you can chillax with the wonderful scenery. This reminds me of Oedo Island in Busan. 🙂
You might be interested to read about :
3D2N in Penang : Four Points by Sheraton
3D2N in Penang : Straits Quay Plaza & The Ship Restuarant