Woke up kinda early as i'm looking forward to the hotel breakfast!!! 😀 Special thanks to my boss for the treat! 😀 muahaha~
they served really yummy breakfast and i'm very satisfied with it! 😀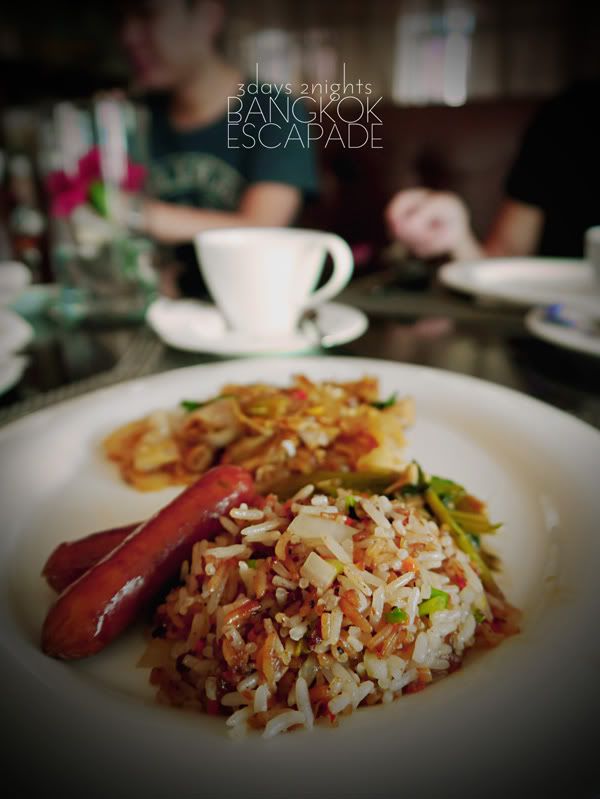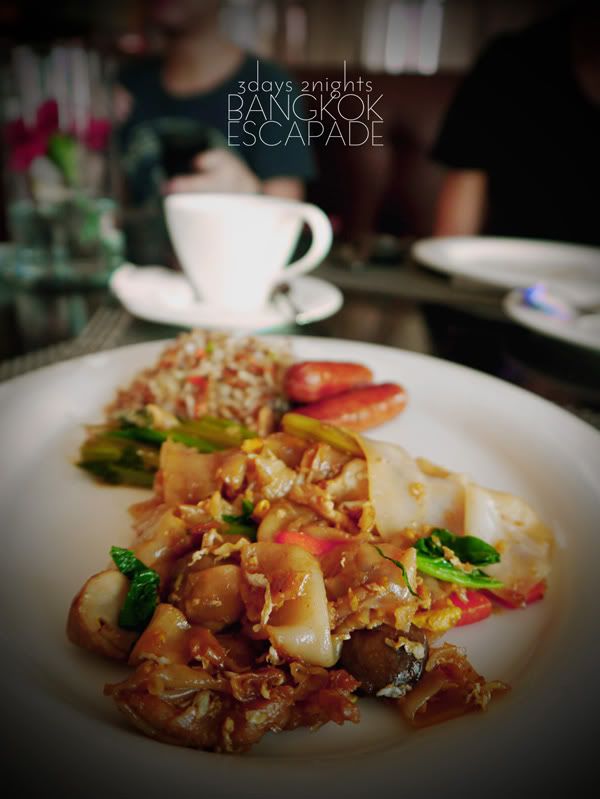 Our first stop for the day will be… CHATUCHAK WEEKEND MARKET! so must dress as light as possible~ most importantly, Comfortable! 😀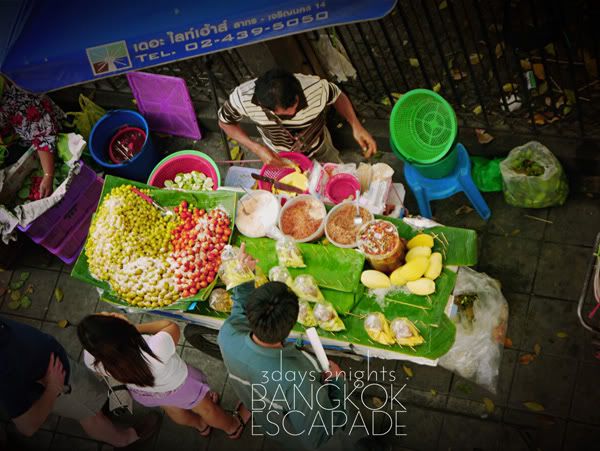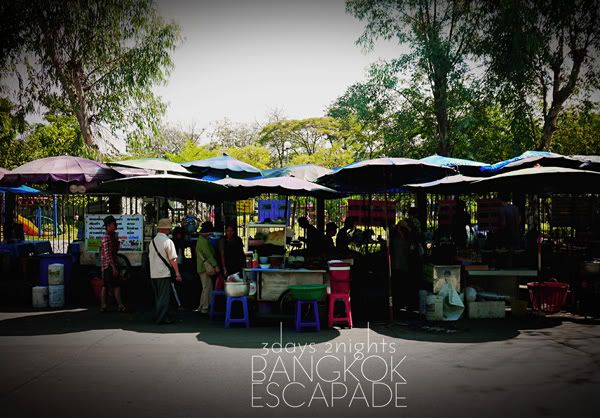 and here we are!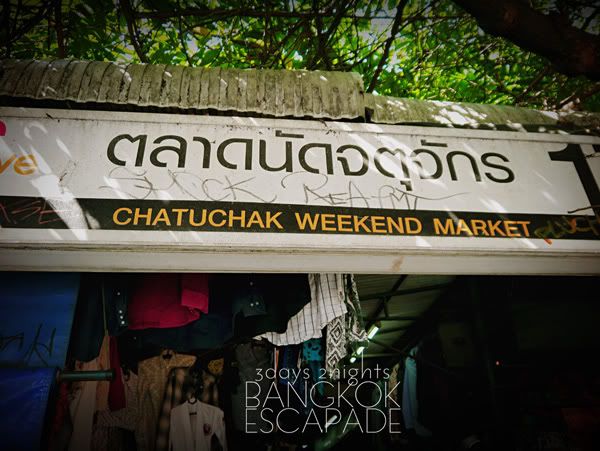 2 hours plus of shopping and i managed to get quite alot of stuffs! 😀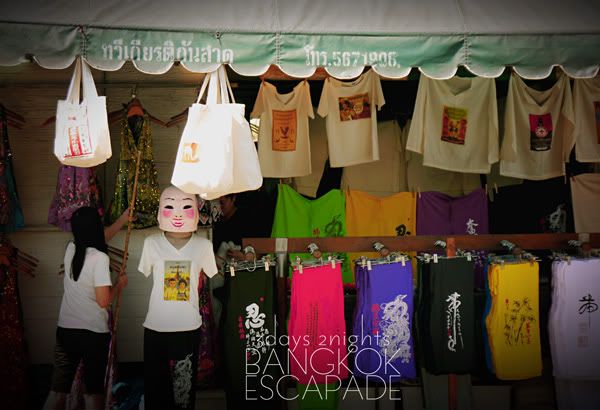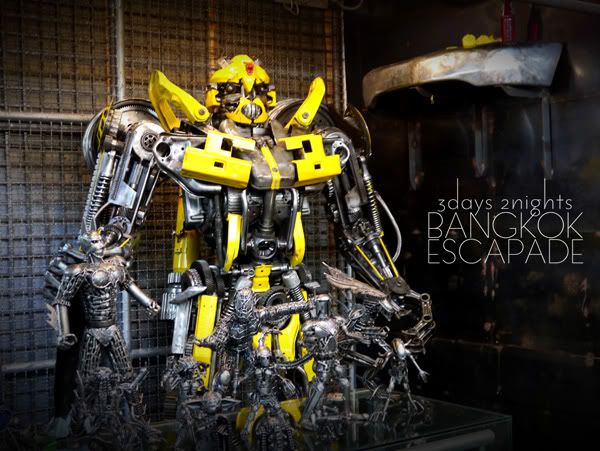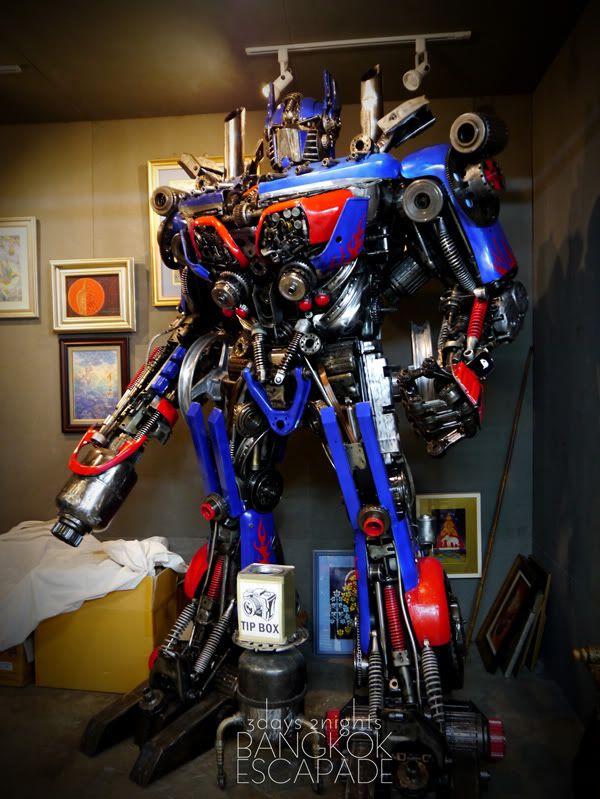 super hot~~~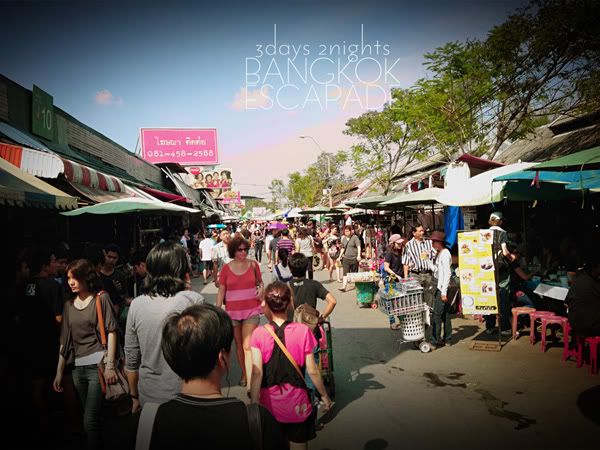 ok.. no more pictures from chatuchak as i wanna concentrate on my shopping! ;P but this is what i managed to get ~ (ps : show u all more at the later part of this entry. so~ continuing reading on!)
headed back to our hotel to unload our stuff and went to try out some of the hotel facilities! 😀 we went for jacuzzi, which fits just nice for 6 of us and we have the whole jacuzzi to ourselves! next went for a dip in the infinity pool and it's really damn shiok! especially under such hot weather over there. Ended with suana before heading back to the room to prepare for dinner! 😉
totally refreshed and ready to head out! 😀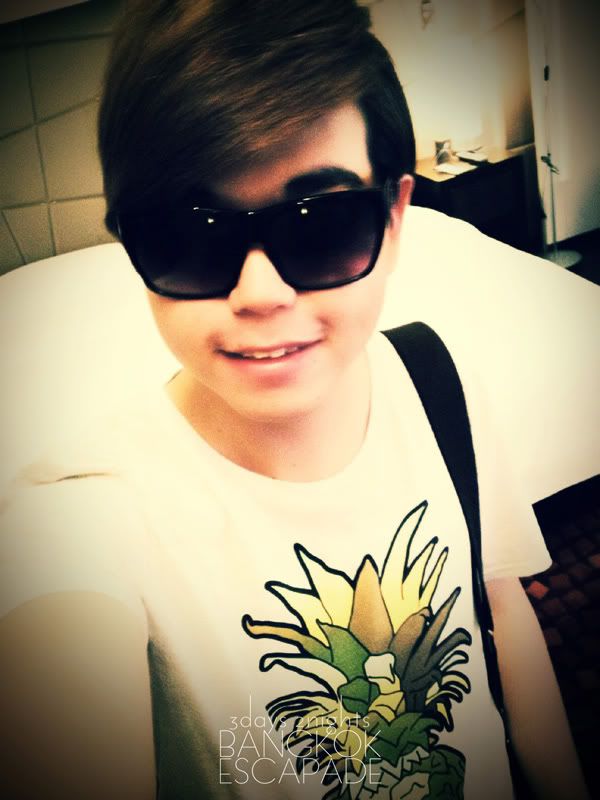 headed down to platinium mall as i needed get the slippers which i bought that 2 years ago, very durable as i'm still wearing them now. but sad to say, it's no longer there anymore 🙁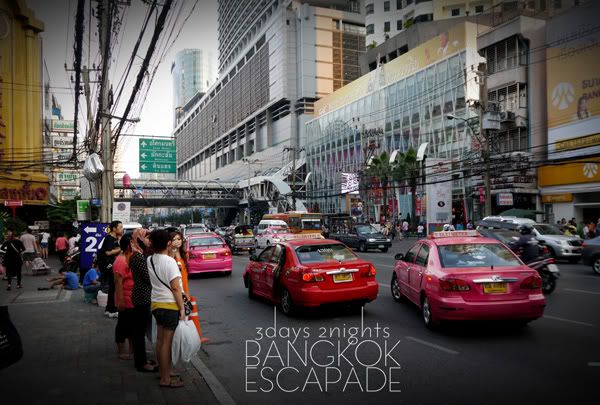 a new shopping mall opps platinium mall.. why shibuya? mmm…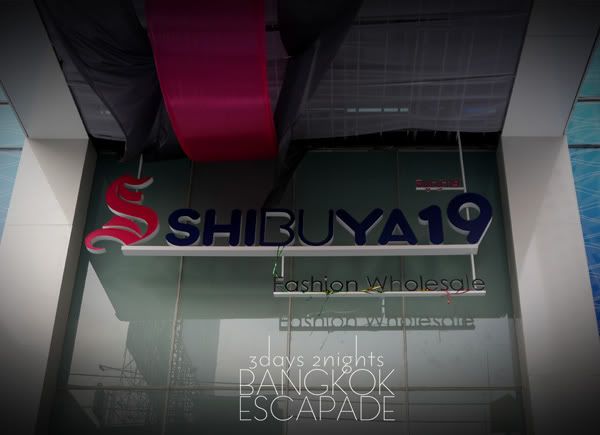 creative ways of decorating the xmas tree 😉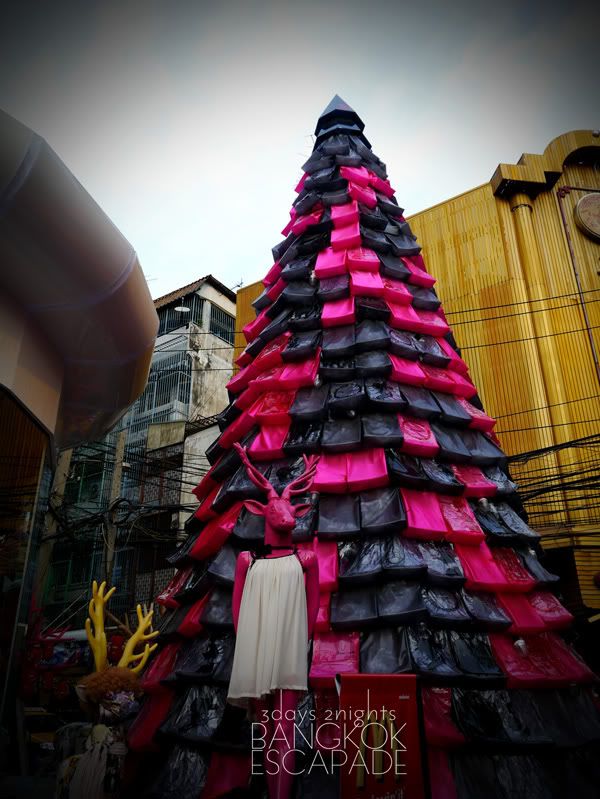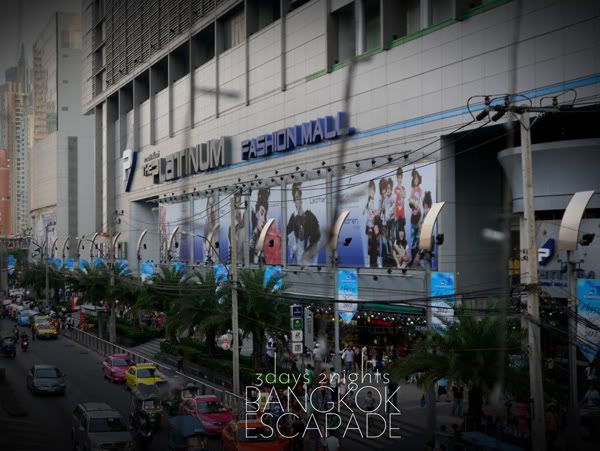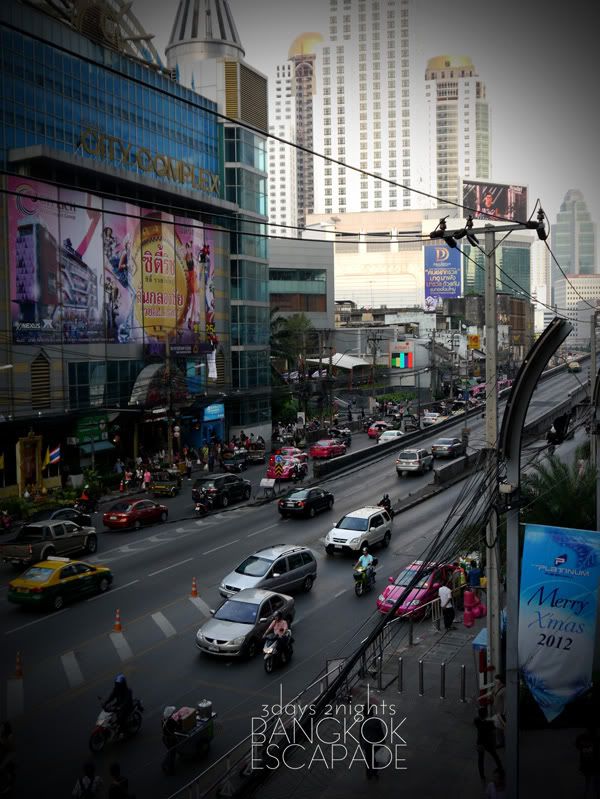 DINNER time! at the food court located at the top level of the mall…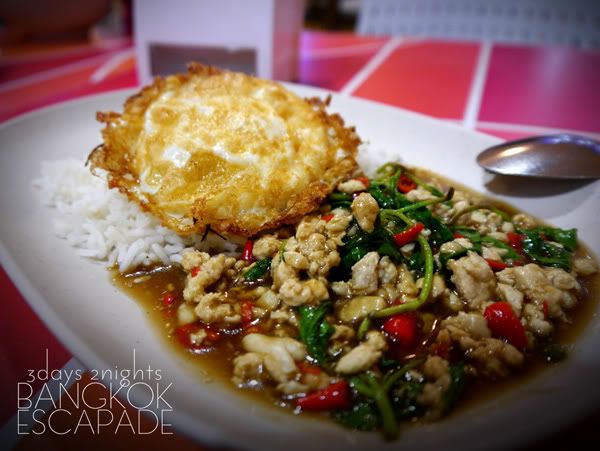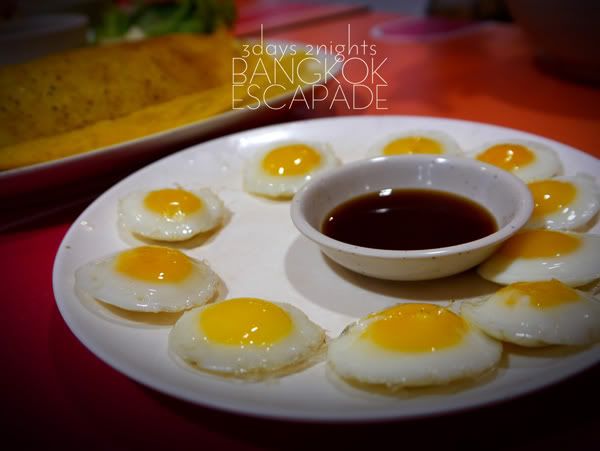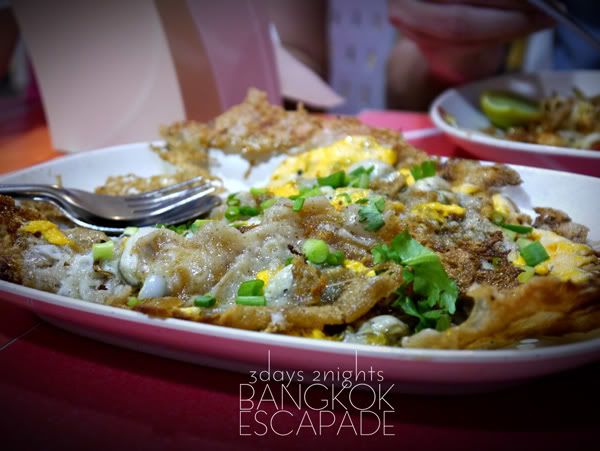 getting hungry? 😛 after dinner, we shopped ard platinum mall and i got nothing from there as there's really nothing much for me to buy. so we headed down to central world for more shopping at naraya!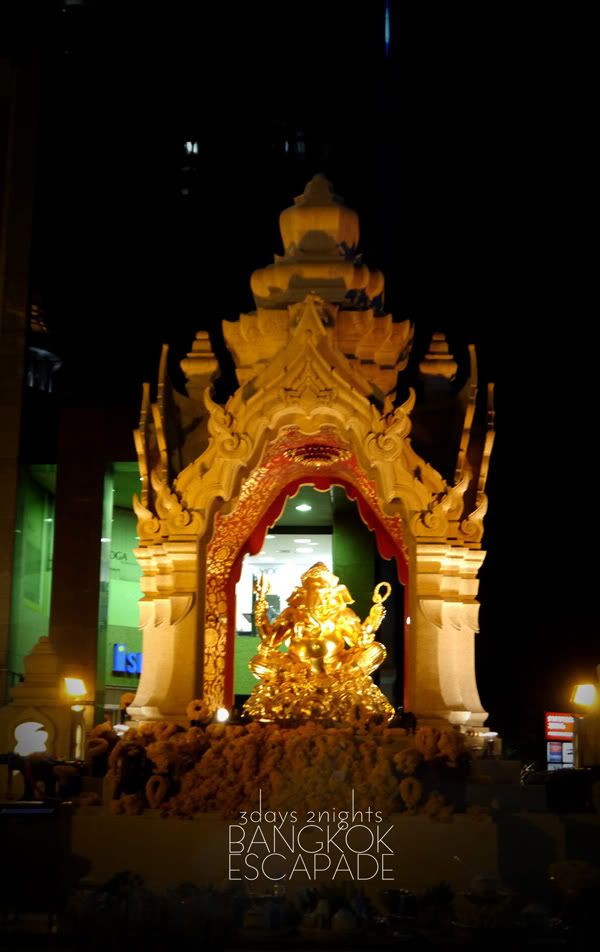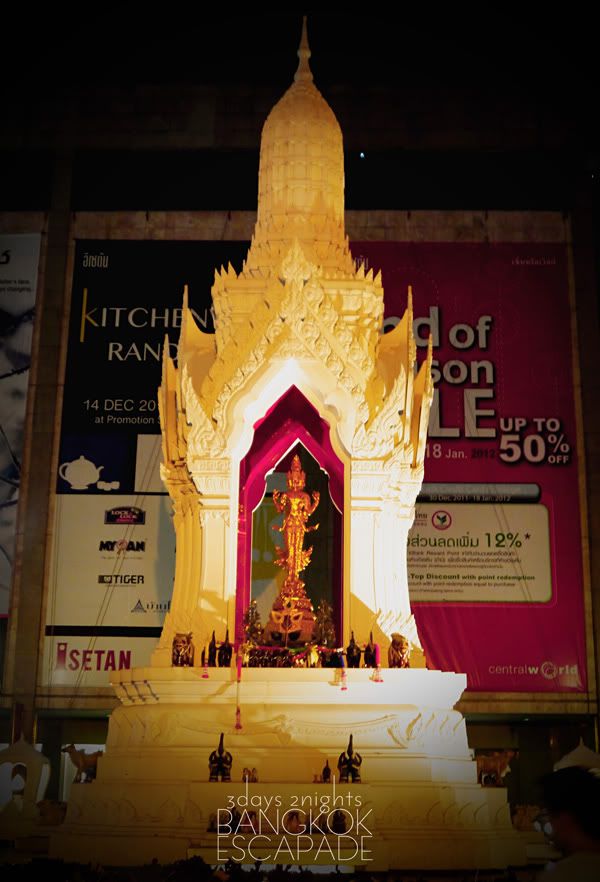 went for a 90mins aroma massage and bought some food along the streets with some beer back to the hotel for supper 😉
OK~ and now i'm going to show u my shopping loots!! 😀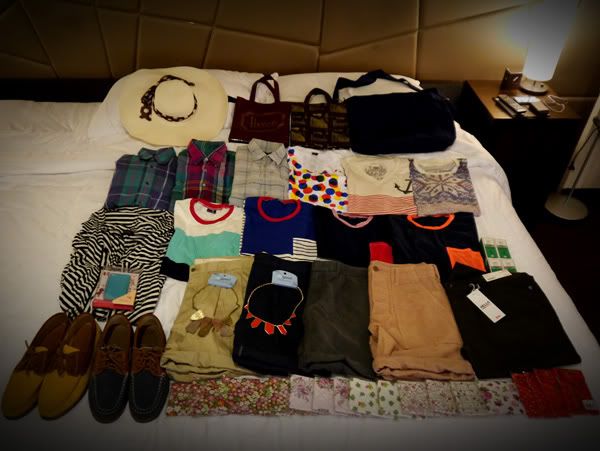 2 pairs of shoes for SGD40 after bargaining. before bargain was like SGD60 for 2 ok!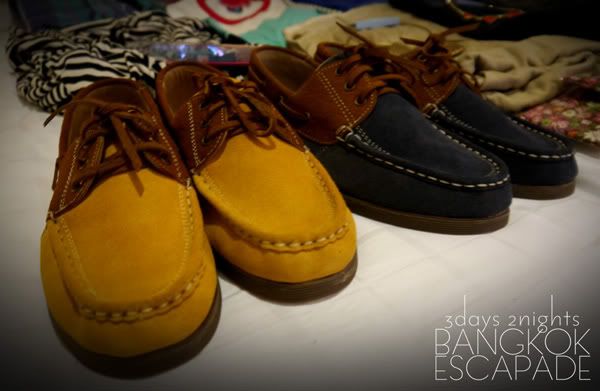 necklace for jamie which she requested for it.. dirt cheap, no need to bargain at all lol~ guess how much it cost?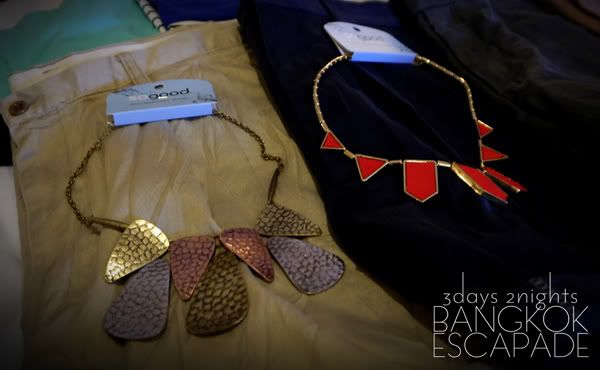 lots of pouches from naraya as gifts for my bbfs and relatives!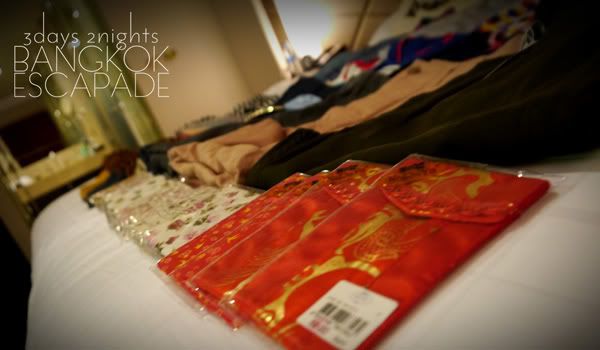 shorts at SGD10 each. cheap or not?!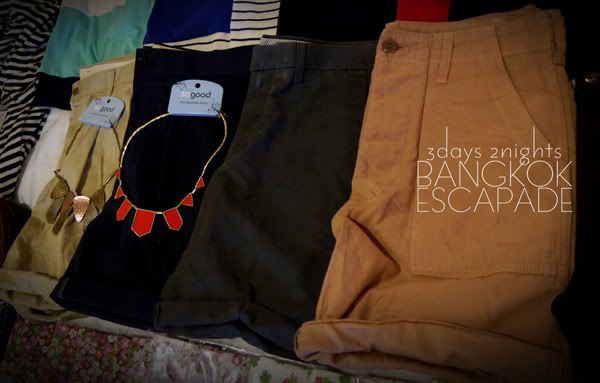 lots of tees~!! couldn't remember how much it is but they are all very cheap la~ even if u dun bargain, already very cheap le!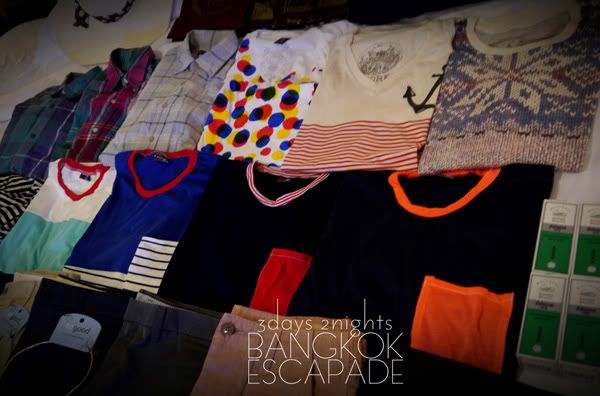 bought this hooded long sleeve top with a very nice and stylish cutting whereby it can cost u like $60 to $80 when u purchase them in haji lane or online blogshop. BUT i got it for SGD12 after bargaining! 😀 woolala~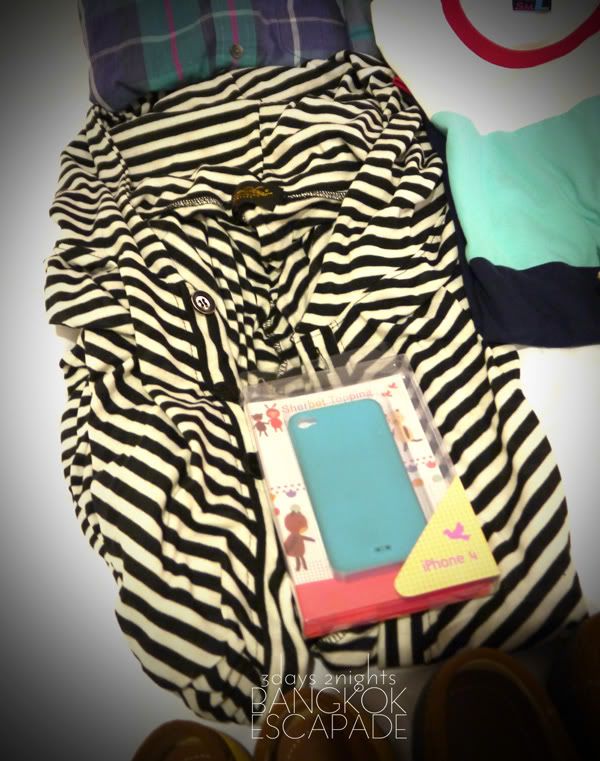 baggu bag look-alike 😉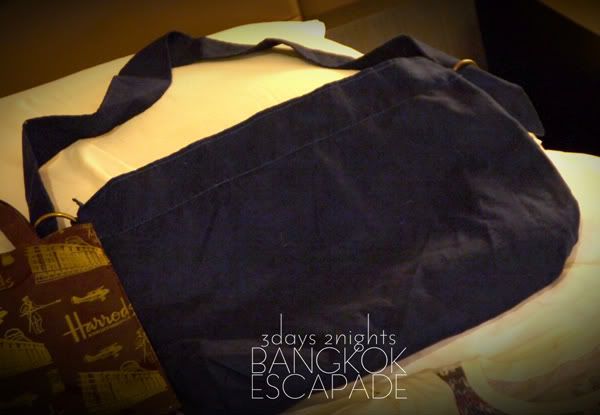 and a hat for miss diana lim, just nice for her bali wedding photoshoot this coming march! 😀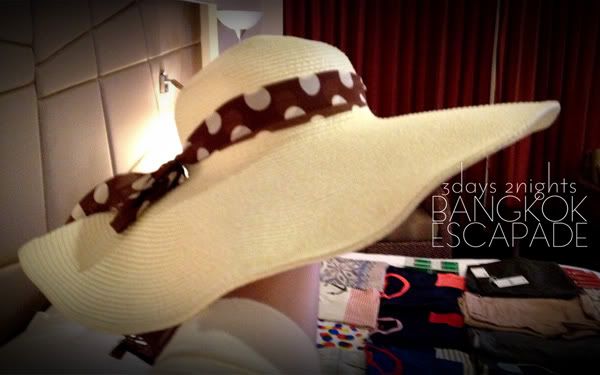 and that's about all for my shopping loots, mostly all from chatuchak weekend market. 😀 seriously, i would love to make it a must to visit bangkok once to twice a year. simply love shopping over there la!
* * * * *
you might be interested to read about :