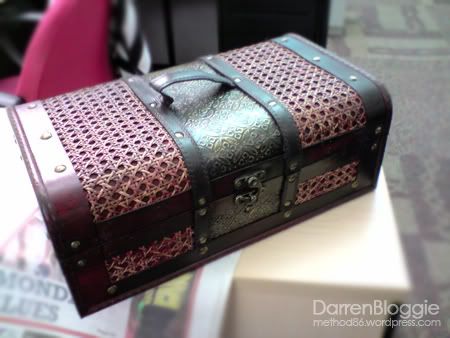 今天,公司忽然一阵骚动。。。
大家都对这独特的包装给吸引住了。
包装如此图特,当然对那盒子里所装的物品更加好奇咯。。
打开来看。。 哇~是月饼也~还附赠了茶杯和茶叶。。
还真是设想周到,健康的很。。 哈哈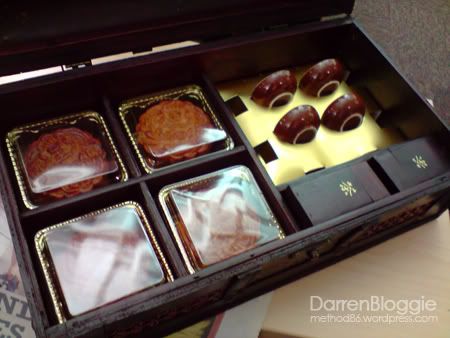 大家都争着要那盒子,但最后只有两位胜利者。。 恭喜她们啦! 哈哈
Woke up quite early today as i'll need to go for my FFI. went over to Nee Soon Camp for my dental FFI which lasted less than 5mins whereby i needa spend 30 to 45mins to reach there haha.
After my dental FFI, went back camp for medical FFI. Just when i alighted from the bus, it started raining cats and dogs.. making me holding on to a pathetic umbrella yet still i'm wet, lower part of my body totally wet. Walked all the way to the medical center and finished my FFI in 20mins time.
Went back to the office and i'm so happy to see them again.. haha.. kinda misses them as well. SO far so good, CK is still able to cope with my work load and job scope.. Went ard to get my clearance form endorsed. Will be back again on friday to collect my IC that was last seen 2year ago.. wow.. !
After FFI, went back office and went out with rosslyn, yingshan, delphine and alvin to sunshine plaza to print stuff for this coming friday omy trade show and blog award ceremony. We're super late as we went back office at 2.30, almost 3 haha.. but they're informed that we'll be late so still ok la.. haha