The travel season is just around the corner and if you are planning to go on a free & easy trip to Japan, here we have a 8D7N itinerary which covers areas such as Mt Fuji, Kyoto, Nara, Osaka and Tokyo! Before we begin, if this is your first time to Japan, here are some tips that will come in handy for you.
Download the Japan Travel app to help you navigate around Japan

With this app, you will be able to navigate and explore around with the basic guides and informative article about traveling in Japan. One of the key features I love about this app is the ability to help me plan out my route by selecting the preferred point of departure to the next destination, including useful information such as which carriage number to board the train for train transit, platform information, and station lists. Covering all modes of public transport (including JR and subway lines, airplanes, taxi, and ferries) you will be safe, though it might take a while for you to orientate yourself when you just arrive.
Get yourself CONNECTED with Japan SIM Card
You can now get a Japan SIM Card instead of having to activate your roaming services with your local operator and personally, I felt that it's always cheaper to get a SIM card. Mobal SIM Card services is provided by Softbank, one of the top 3 networks in Japan, so you can be assured with great call quality, 4G LTE data speeds and excellent coverage. There are two options for you to choose from and price of a SIM card starts from JPY 3,000 yen (~SGD 37).
Now you are all ready and let's START!
DAY 1 – Singapore to Kawaguchiko (Mt Fuji) / Mt Kachi Kachi Ropeway
We took a red-eye flight from Singapore to Narita International Airport with ANA, which provides excellent service, great in-flight entertainment, and meals. Upon arriving at Narita International Airport, you will need to proceed to JR East Travel Service Centre located at Narita Airport Terminal 1 Station to exchange your JR Pass Exchange Order in order to activate for use in Japan. Passport is required for verification and you may select the starting date of your JR Pass from there.
You may read more about our traveling journey from Narita Airport to Kawaguchiko (Mt Fuji) here.
One of the best spots that provide a superb view of Lake Kawaguchi and the foot of Mount Fuji is the observation deck near the peak of Mount Tenjo, accessible by the Mt Kachi Kachi Ropeway. The ropeway only requires 3 minutes to reach the summit, and from the observation area at an elevation of 1,075 meters, you can get a 360-degree panoramic view of Mount Fuji and Lake Kawaguchi.
Admission Ticket: ¥800 yen (~$10) – Round Trip Cable Car Ride
Opening Hours: 9:30am – 4:40pm
Read more about Mt Kachi Kachi Ropeway here
STAY: Hotel Koryu at Lake Kawaguchiko
Hotel Koryu provides both a spacious indoor public hot spring and an outdoor one which gives you a panoramic mountain and lake views as you unwind yourself in the hot spring. There is also hot spring bath that you can rent for your private use. Apart from the hot spring bath, you can also enjoy a steam sauna with herbal fragrance too.
Read more about our stay at Hotel Koryu here
DAY 2 – Lake Kawaguchiko to Kyoto / Kinkakuji 金閣寺 / Kiyomizu-dera 清水寺 / Ninenzaka 二年坂
Upon checking out from the hotel, we took a bus from Kawaguchiko to Mishima Station for our train ride to Kyoto station. The bus ticket is around ¥2,260 yen ($27) and can be booked online here.
Kinkakuji 金閣寺
Overlooking a large pond, Kinkakuji (金閣寺, Golden Pavilion) is a Zen temple in northern Kyoto whose top two floors are completely covered in gold leaf. It has been burned down numerous times throughout its history, twice during a civil war and once b a fanatic monk. The present structure you see was rebuilt in 1955.
Admission Ticket: ¥400 (~$5)
Opening Hours: 9:00am – 5:00pm
Kiyomizu-dera 清水寺
Kiyomizudera (清水寺, literally "Pure Water Temple") was founded in 780 on the site of the Otowa Waterfall in the wooded hills east of Kyoto and was added to the list of UNESCO world heritage sites in 1994. Due to the bus ride from Kinkakuji and the early sunset, it was dark when we reached here.
The waters from the Otowa Waterfall are divided into three separate streams, and visitors can use the cups attached to the long poles to drink from them. Each stream's water is said to have a different benefit, namely longevity, success and a fortunate love life.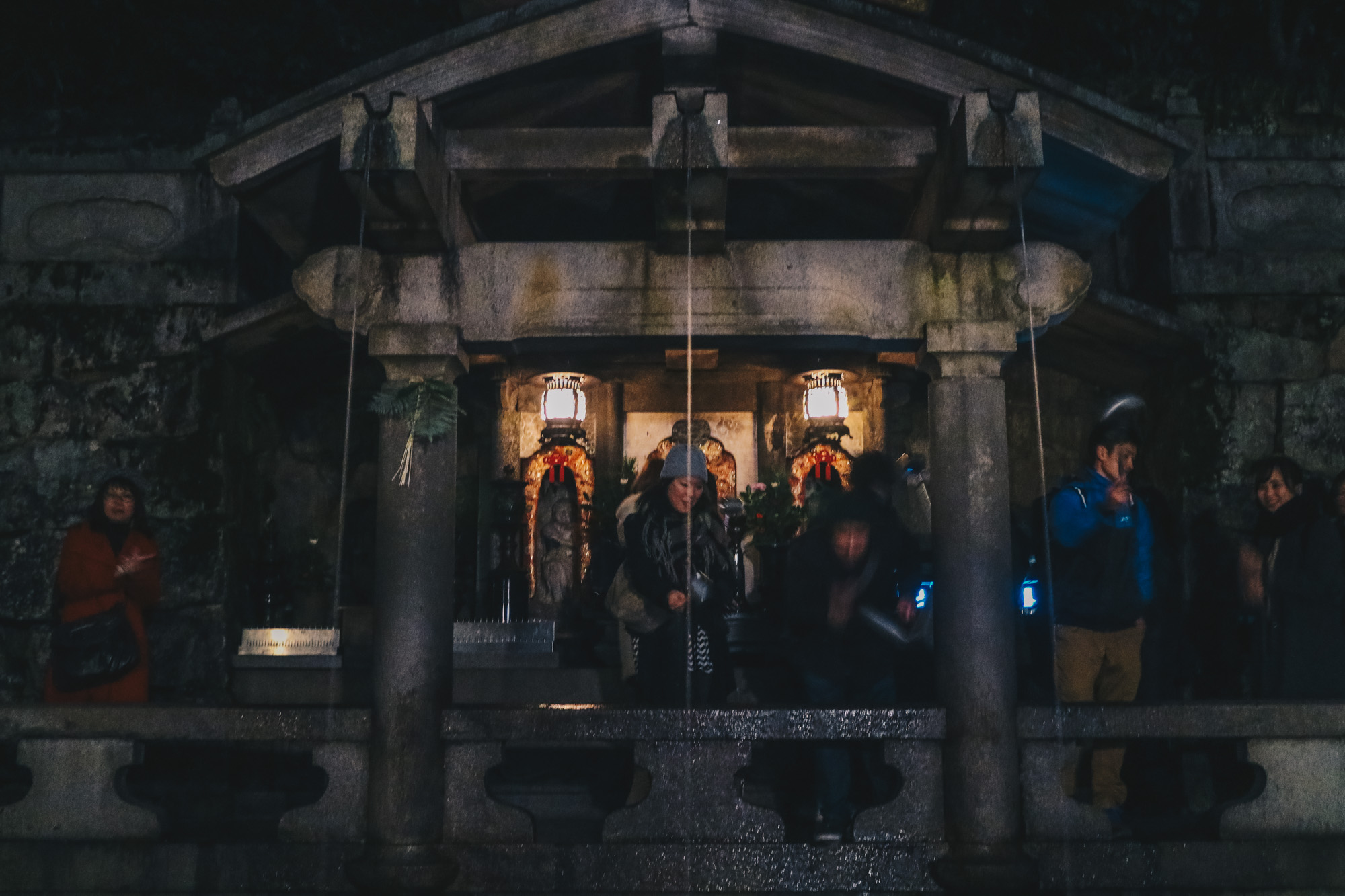 Admission Ticket: ¥300 (~$3.65)
Opening Hours: 6:00am – 6:00pm
Ninenzaka 二年坂
Ninenzaka 二年坂 is one of the most attractive streets in Kyoto, a gently sloping lane that leads down from Kiyomizudera Temple. This is a great place for you to experience traditional old Kyoto as the wooden buildings and traditional merchant shops invoke a feeling of the old capital city. There are shop, cafes and restaurants where you can get your souvenirs and to fill your stomach at. There's also a Starbucks in a unique setting hidden around here too!
STAY: Sakura Terrace The Gallery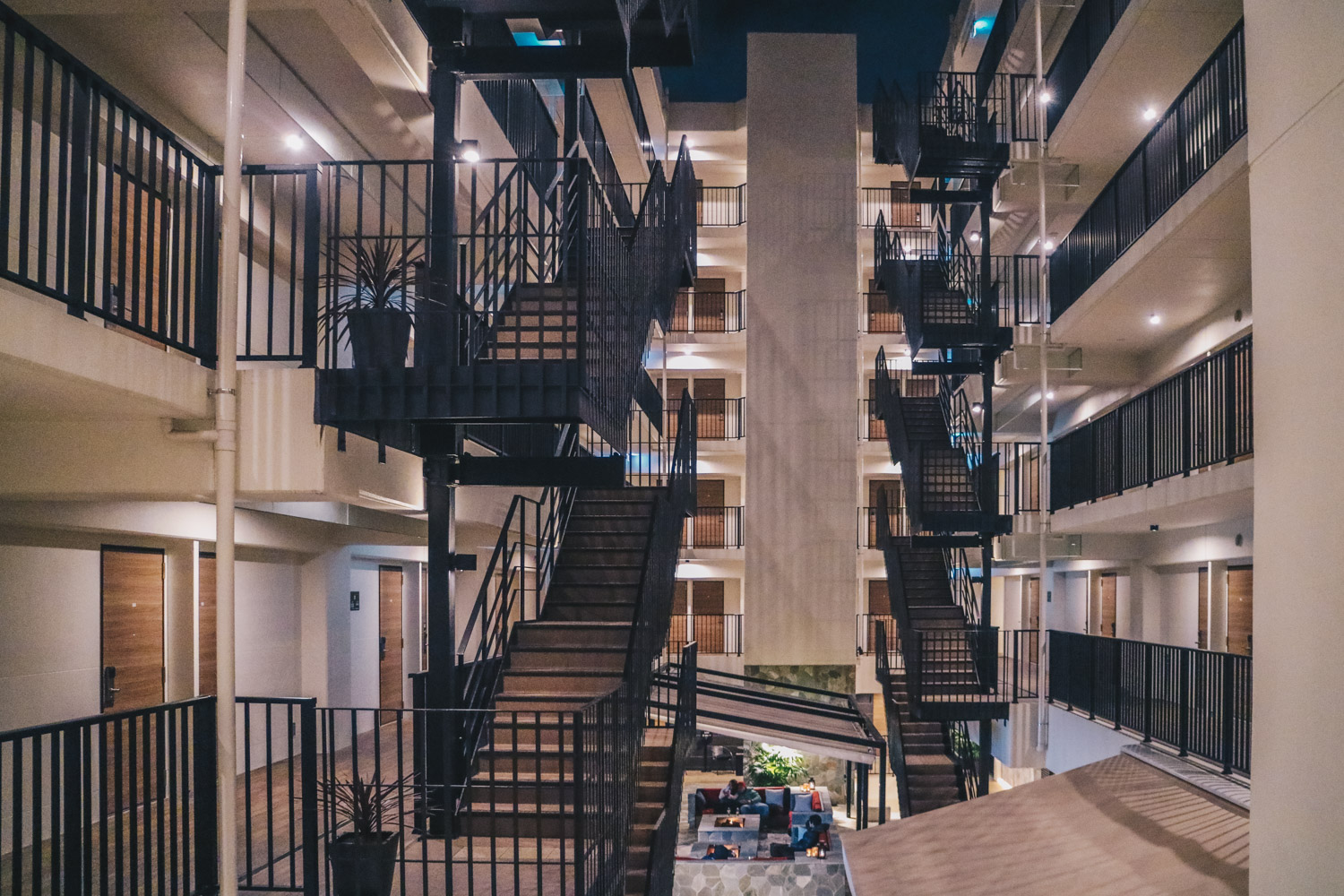 Sakura Terrace The Gallery is centrally located in Kyoto, only a 2-minute walk from Kyoto Station. The stylish and modern look will make you feel at home. The hotel is conveniently located near a number of sight-seeing destinations. However, do not that children under 12 years old are not allowed to stay in this property and group occupancy over 3 guest rooms are not accepted.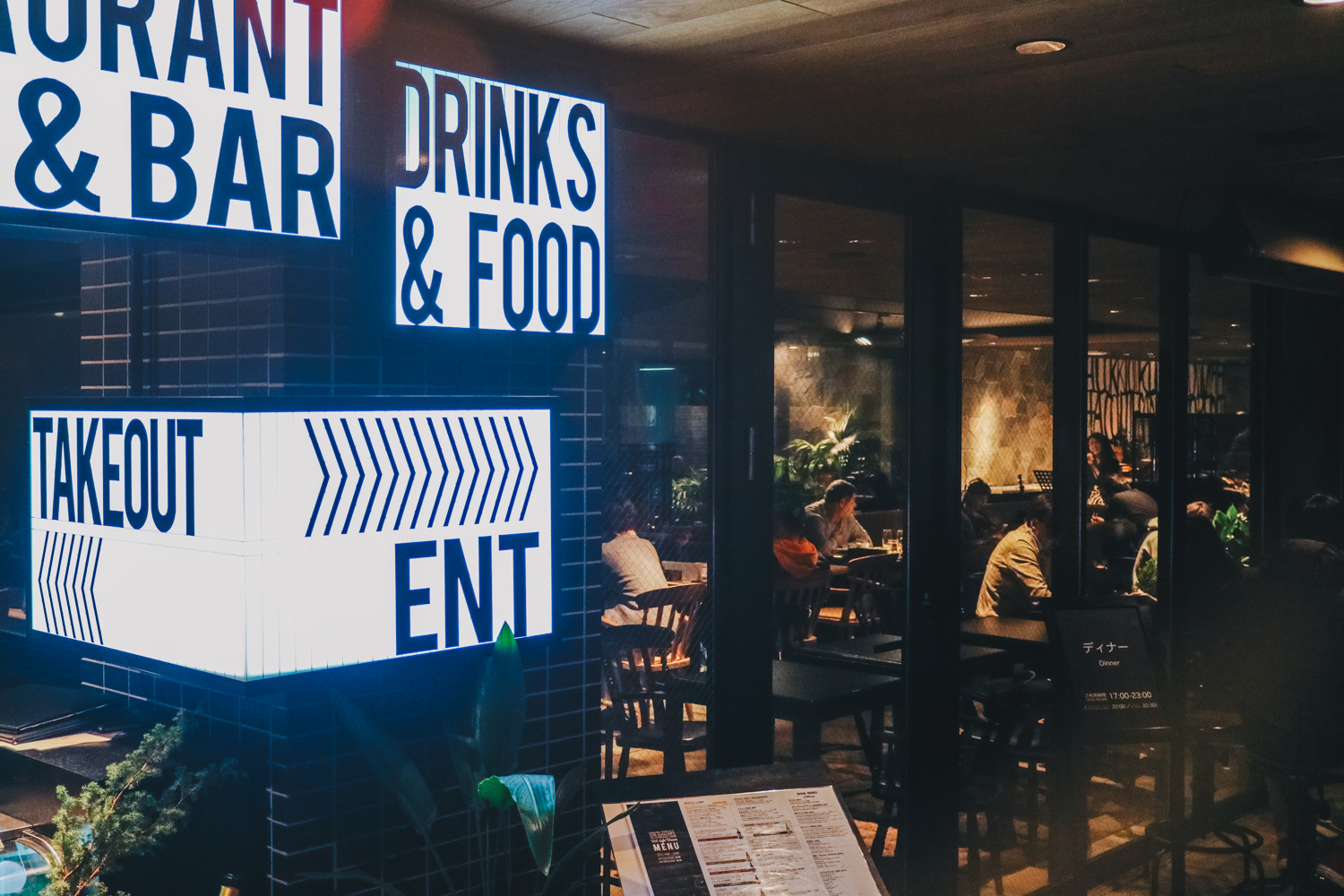 DAY 3 – Fushimi Inari-taisha / Nara Park 奈良公園 / Kyoto to Osaka / Dotonbori
Upon checking out of the hotel in the morning, we deposit our luggage at the locker at Kyoto train station (Small locker – 300 yen, Medium locker – 500 yen, Large locker – 700 yen) before we make our way down to Fushimi Inari-Taisha. The reason of putting this as our first stop was to avoid the massive crowd so we can get some nice pictures and to enjoy the tranquility of the place.
The train ride from Kyoto station to Inari station is about 15 mins and you will arrive at the main entrance of Fushimi Inari-Taisha once you exit from the station.
Fushimi Inari-Taisha
The magical, seemingly unending path of over 5000 vibrant orange torii gates that wind through the hills behind Fushimi Inari-taisha Shrine makes it one of the most popular shrines in Japan.
Fushimi Inari Shrine (伏見稲荷大社, Fushimi Inari Taisha) is an important Shinto shrine in southern Kyoto. It is famous for its thousands of vermilion torii gates, which straddle a network of trails behind its main buildings. The trails lead into the wooded forest of the sacred Mount Inari, which stands at 233 meters and belongs to the shrine grounds.
Admission Ticket: FREE
Opening Hours: 7:00am – 6:30pm
Nara Park 奈良公園
We headed back to Kyoto Station to grab our luggage and took a train to Kintetsunara Station. After depositing our luggage at this station, we took a bus from Kintetsunara Station to Nara Park. Alternatively, you can also walk your way from the station to Nara Park.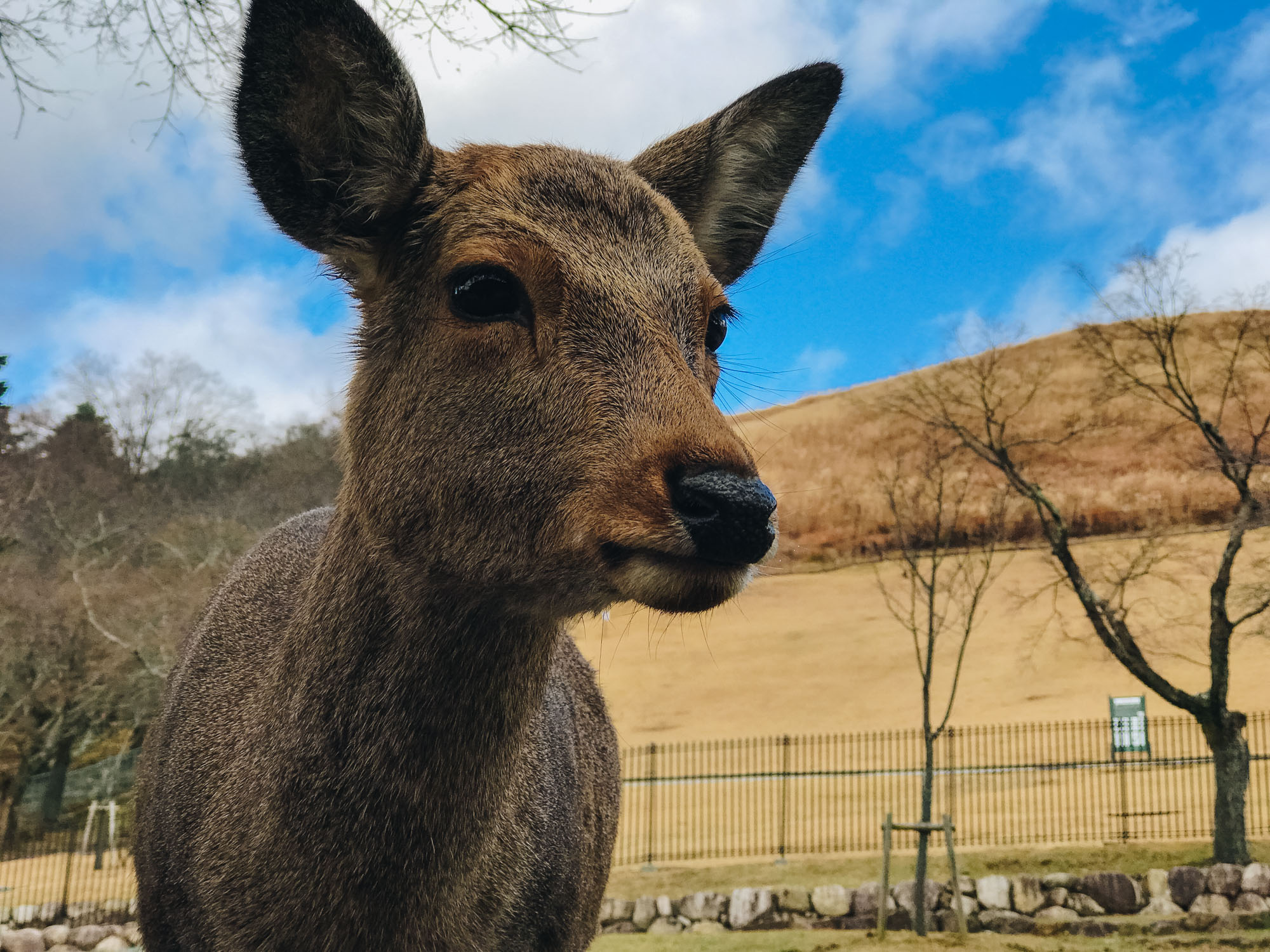 Nara Park is the home to hundreds of freely roaming deer, which makes it a popular tourists spot in Nara. Considered in Shinto to be messengers of the gods, Nara's nearly 1200 deer have become a symbol of the city and have been designated as a natural treasure.
These deer are tame and can interact well with humans. You can also purchase deer crackers to feed the deer, but do note that they might be aggressive if you tend to trick them with the crackers.
STAY: Remm Shin-Osaka
Remm Shin-Osaka is 2-minute walk from the Shin-Osaka train and subway station. This modern hotel in a sleek building is 8 km from the restored Osaka Castle and 5 km from the landmark Umeda Sky Building. Streamlined rooms offer glass-enclosed bathrooms with rainfall showers, plus flat-screens, free Wi-Fi and minifridges.
There's a contemporary breakfast eatery offering Japanese and Western dishes.
Namba Parks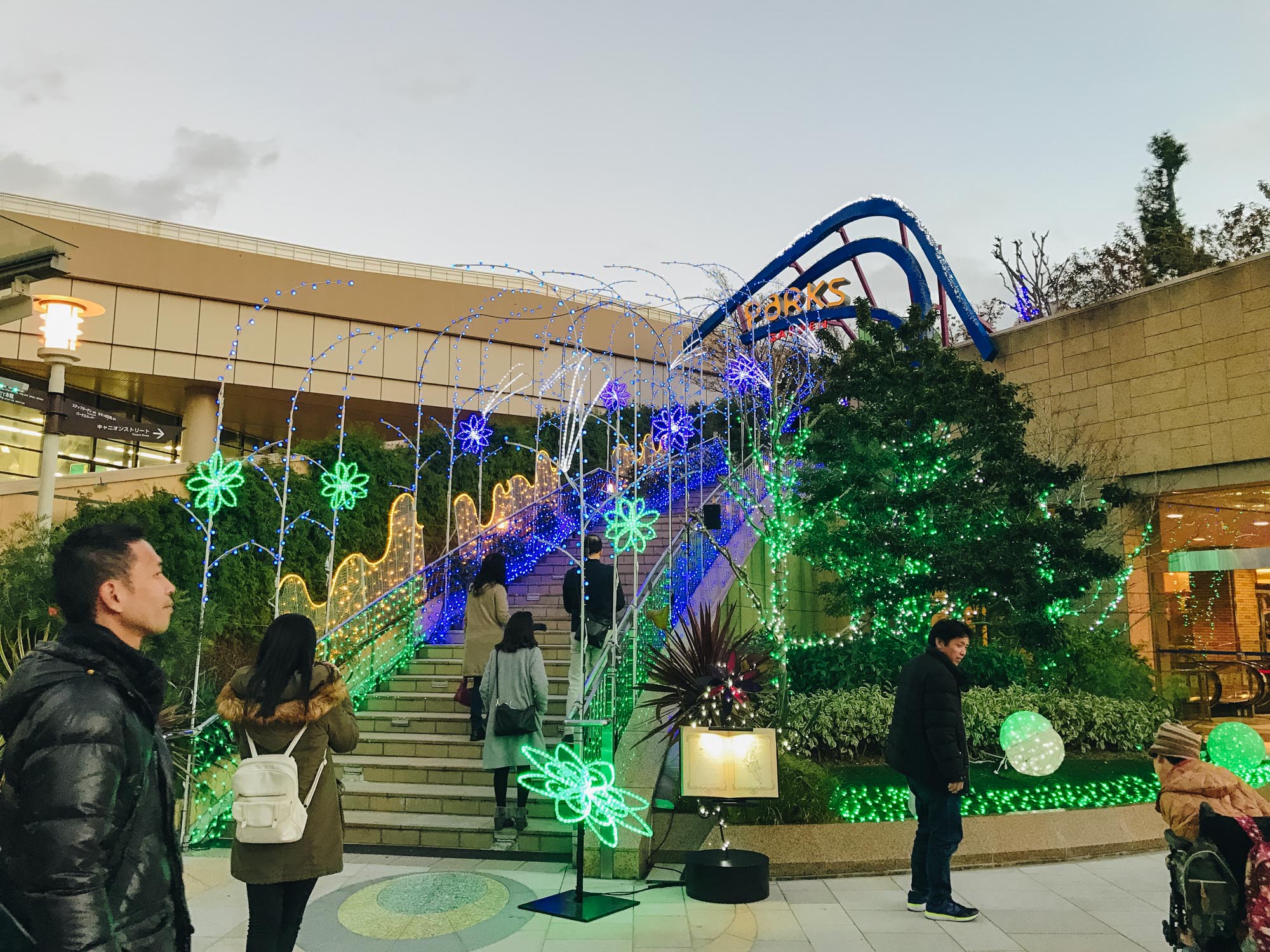 Namba Parks is a gorgeous piece of architectural work, designed to integrate nature and the metropolis. The shops are aimed mostly at a younger clientele, and international cuisines are available at the restaurants. The feature that sets Namba Parks apart from other shopping malls, however, is their rooftop garden. It houses more than 70,000 plants of 300 species, laid out with cliffs, waterfalls, ponds and streams.
Dotonbori
One of the most popular hangouts, Dotonbori is known for its eccentricity and colurful signboards. Dotonbori runs alongside the Dotonbori canal, which was built during the Edo period. Historically Osaka's entertainment district, Dotonbori today is home to many of Osaka's best restaurants, street foods, theaters, and shops. Dotonbori is also said to be where Osaka's trendsetters hang out, so it is a fascinating place for people-watching and to experience Osaka's quirky side.
DAY 4 – Osaka Aquarium Kaiyukan / Tempozan Giant Ferris Wheel / Naniwa Kuishinbo Yokocho
We wanted to celebrate New Year eve on this day but to our surprise, there aren't many activities available in Osaka to welcome the New Year, other than visiting the temples. The only countdown party available is at Universal Studios Osaka, but tickets were all sold out when we knew about it. However, some of the attractions are still open on New Year eve and one of them is the Osaka Aquarium Kaiyukan.
We left the hotel and took a train from Shin-Osaka Station (Midosuji Line) to Hommachi Station and transit (Chuo Line) to Osakako Station, which is a 5 mins walk away to the Osaka Aquarium.
Osaka Aquarium Kaiyukan
Kaiyukan is one of Japan's most spectacular aquariums, world-renowned for its innovative presentation. Kaiyukan shows the aquatic animals of the Pacific Rim at their most vibrant and dynamic, by recreating the natural environment of their habitats.
At Kaiyukan there are over 15 large tanks, each recreating a specific region of the Pacific Rim, taking visitors on a virtual tour of the Pacific Ocean. The tanks include, "Japan Forest," which recreates a sunlit, beautiful Japanese forest; the icy, snow-clad "Antarctica;" and the centerpiece of the aquarium, "Pacific Ocean," a 9 m deep, 34 m long tank containing 5,400 tons of water, serving as the home of whale sharks, the largest fish species in the world.
Opening hours : 9:30am – 8:00pm
Admission ticket :¥2,300 (~SGD28)
¥3,000 (~SGD 36) (inclusive of Tempozan Giant Ferris Wheel)
Tempozan Giant Ferris Wheel
At 100 m in diameter and 112.5 m in height, this is one of the largest Ferris wheels in the world. It takes 15 minutes to complete a ride. On a sunny day, a wide panoramic view of Osaka Bay, Akashi Kaikyo Bridge and Kansai International Airport can be seen. In the nighttime, lighting on the Ferris wheel provides a weather forecast for the next day. It is lit up in red for a sunny day, green for a cloudy day and blue for a rainy day.
Opening hours : 10:00am – 10:00pm
Admission Ticket:¥800 (~ SGD9.50)
Naniwa Kuishinbo Yokocho
Naniwa Kuishinbo Yokocho is a food theme park recreating the nostalgic 1960s streets of Osaka. About 20 well-known, venerable Osaka eateries offer their fare, including takoyaki by Aizuya, and iconic curry rice by Jiyuken. Local favourites such as kushikatsu and ikayaki are also available. Naniwa Kuishinbo Yokocho is excellent for sampling a wide range of Osaka cuisine.
Admission is free.
Opening Hours : 11:00am – 8:00pm
DAY 5 – Osaka to Tokyo / Owl Cafe / First Avenue Tokyo Station / LINE Friends Store / Shibuya
We started our brand new year (2018) by bidding goodbye to Osaka and made our way down to Tokyo via the Shinkansen which is covered in our JR Pass. The journey took us about 3 hours plus from Shin-Osaka Station to Shinjuku Station.
Stay: Shinjuku Grandbell Hotel
Located in Shinjuku, Shinjuku Granbell hotel is 6 minutes away from Higashi-Shinjuku Station and 9 minutes away from Shinjuku-Sanchome station. It is also within walking distance to the Samurai Museum and Isetan Department Store Shinjuku. All rooms are equipped with free wired Internet, LCD Tv, fridge and coffee maker. There is also a café located at the lobby of the hotel too.
Owl Cafe
One of the interesting things to do in Japan is not only to visit your usual kind of café but to one with exotic animals that you seldom have the opportunity to interact with. During our trip, we visited the Fukurou Café Mofu Mofu, an owl cafe located 8 minutes away from Shinjuku Station. There is a total of 10 cute owls that you can interact with. Every booking comes with one drink and an hour for you to play with the owls.
Admission: ¥1500 on weekdays and ¥1800 on weekends.
Opening Hours: Weekday (12:00pm – 9:00pm) / Weekends (11:00am – 8:00pm)
First Avenue Tokyo Station –
Underground Shopping Street
Attached to Tokyo Station via the Yaesu Underground Central Exit, First Avenue Tokyo Station is a shopping strip filled with clothing boutiques, gift stores and food outlets. The area is most popular for its large collection of character shops known as "Tokyo Character Street" and its restaurant zone known as "Nippon Gourmet Road."
Featuring a multitude of different character shops, some of the most popular outlets on "Tokyo Character Street" are the Studio Ghibli, Pokemon and Hello Kitty stores filled with plenty of cute gifts. First Avenue is also home to "Ramen Street," a line of eight ramen restaurants all offering something a little different.
LINE Friends Store at Harajuku
Spreading across two levels, the LINE Friends Store in Harajuku is one of the three official LINE stores in Japan (other two are located in Sendai and Fukuoka). Upon entering the shop, the massive 3 metre tall Browns will welcome you and this will kick off as your first photo spot in the store too.
Offering over 400 goods such as stationary, clothes, plushie, tablewares, figurines and limited items that are exclusively available in Harajuku and in Japan, you'll definitely love to bring one home with you.
Opening Hours: Weekdays (11:00 am – 9:00 pm) / Weekends & Holidays (10:00 am – 9:00 pm)
Shibuya
Shibuya (渋谷) is one of Tokyo's most colourful and busy districts, packed with shopping, dining and nightclubs. The most prominent landmark is the large intersection in front of the station's Hachiko Exit. Heavily decorated with neon advertisements and giant video screens, this intersection is flooded by pedestrians each time the crossing light turns green, making it a popular photo and movie filming spot.
DAY 6 – Tokyo DisneySea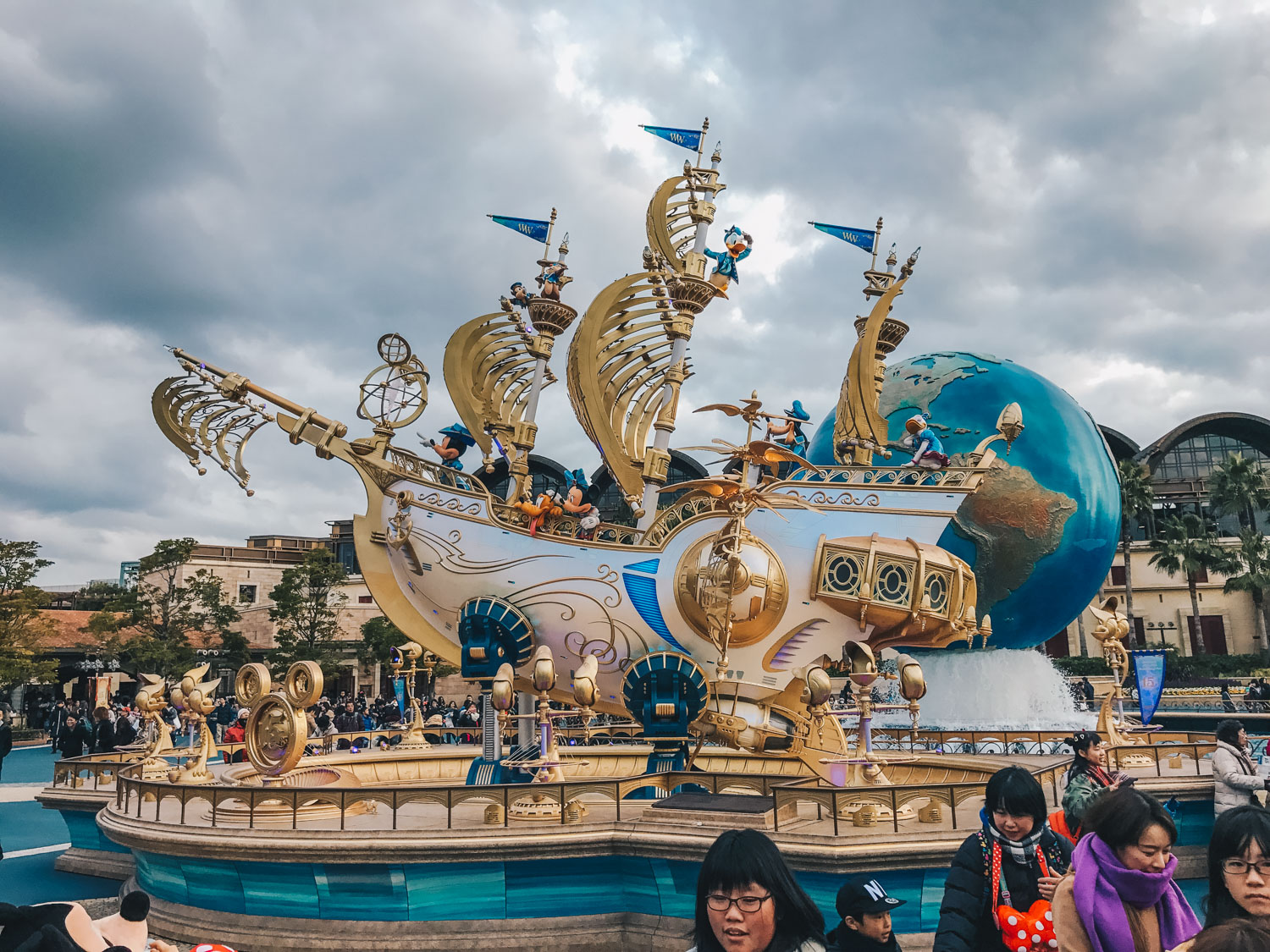 Unique to Japan, Tokyo DisneySea is one of the theme parks in Tokyo Disney Resort. Inspired by the myths and legends of the seas, Tokyo DisneySea is made up of seven themed ports of call: Mediterranean Harbor, Mysterious Island, Mermaid Lagoon, Arabian Coast, Lost River Delta, Port Discovery and American Waterfront. Designed specifically to appeal to a more grown-up audience, Tokyo DisneySea is still suitable for all ages. You can dive deep into the Mermaid Lagoon and meet Ariel, or visit Jasmine and Aladdin as they show you a whole new world on their magic carpet!
Admission: ¥7,400 yen.
Purchase directly from Tokyo Disney Resort website or via third-party sites such as Klook or Changi Recommends.
Opening Hours: Varying hours.
Typically from 8:00 to 22:00; admission ends one hour before closing
DAY 7 – Tokyo One Piece Tower / Tokyo Tower / Gudetama Café / Meiji Shrine
Tokyo One Piece Tower
If you are a One Piece anime fan, Tokyo One Piece tower is a must visit for you. Located on the 3th to 6th floor of Tokyo Tower is an indoor amusement park based on the famous manga/anime series "One Piece". There are various price packages for you to choose from, but we strongly recommend to purchase the bundled ticket for great savings, which includes admission to the amusement park, as well as Tokyo Tower.
A life-size banquet scene with all the main characters partying greets you when you arrived on the 3rd floor, along with large interactive comic panels. There are also many life-size figurines located all around the park for you to pose and take photos with. Do remember to catch the LIVE show which runs at selected timings throughout the day.
Admission: ¥3,200 yen
Foreigners can also buy tickets in advance online for ¥3,000 instead of ¥3,200; you will just need to show your passport on the 3rd floor ticket counter upon collection.
Opening Hours: 10:00am to 10:00pm
Tokyo Tower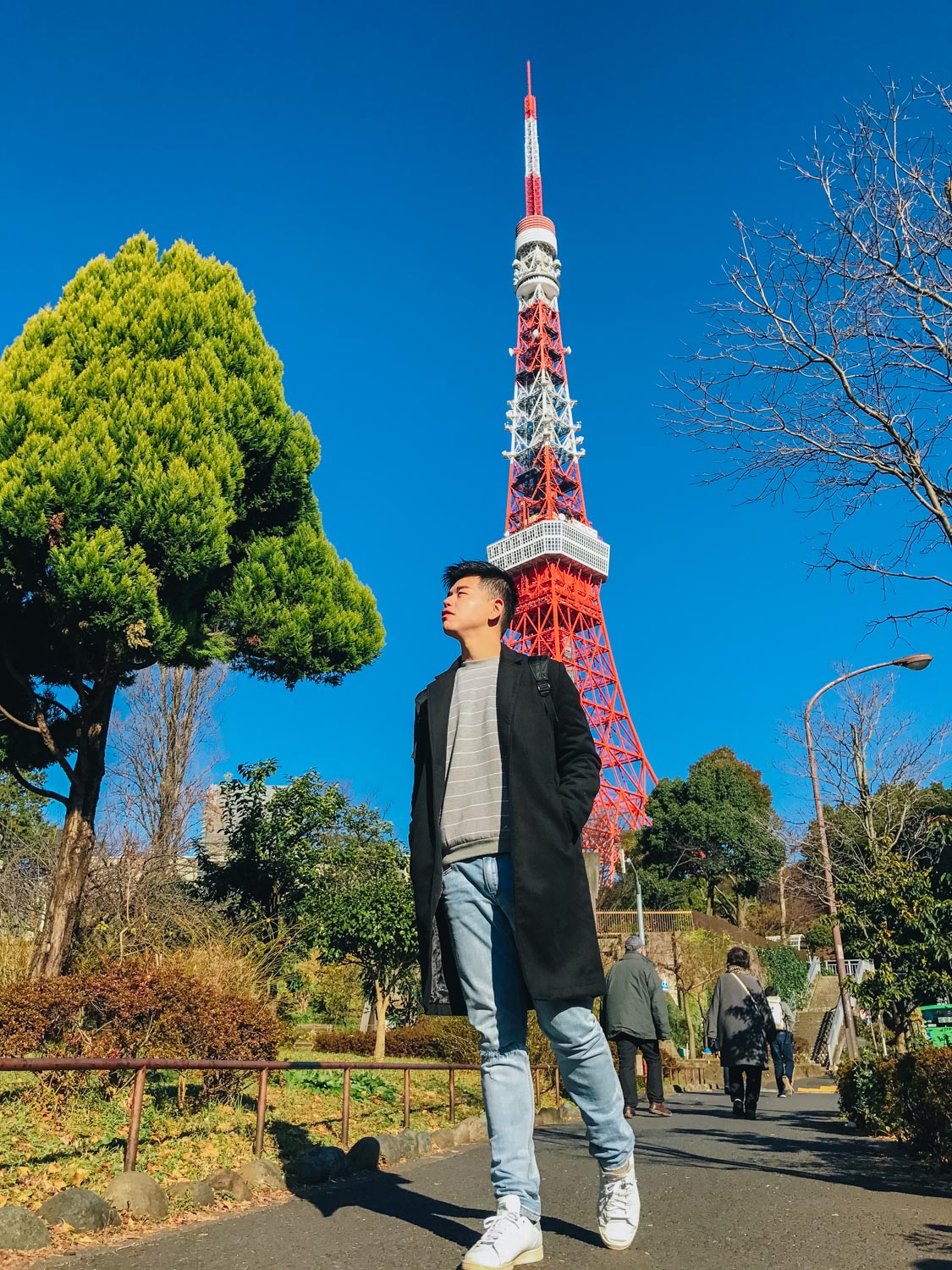 Tokyo Tower (東京タワー) is the world's tallest, self-supported steel tower, 13 meters taller than the Eiffel Tower. Standing at 333 meters high in the center of Tokyo, it was the country's tallest structure in 1958 until 2012 when it was surpassed by the Tokyo Skytree. Other than being a popular tourist spot, Tokyo Tower also serves as a broadcast antenna.
The main observation deck is located 150 meters above ground level and can be reached via an elevator or a 600-step staircase. You will be amazed by the breath-taking overview of the city and there is also some glass mirror on the floor that you can stand on to catch a glimpse of what's beneath you. Definitely not for those that are afraid of height!
Admission: ¥900 yen (main deck only) / ¥2800 yen (both decks)
Opening Hours: 9:00am to 11:00pm (last entry at 10:30pm)
Gudetama Café

We're lucky to visit the Gudetama pop-up café during our visit to Tokyo. Without much mention, the café is decorated with all kinds of Gudetama art.
This is the second coming of Gudetama to Ikebukuro. The cafe, decorated with all kinds of Gudetama art, opened during the winter period of 2016 and 2017 and is opening again for the 2017-2018 season. We hope this will become a permanent event in Tokyo! The Gudetama cafe is on the 8th floor or the Seibu Ikebukuro Honten Department store located very close to the Ikebukuro Station.
Note: As this is a pop-up cafe, you might want to check on the website for the next pop-up location during your visit to Japan.
Meiji Shrine 明治神宮
Meiji Shrine (明治神宮, Meiji Jingū) is a shrine dedicated to the deified spirits of Emperor Meiji and his consort, Empress Shoken. Located just beside the JR Yamanote Line's busy Harajuku Station, Meiji Shrine and the adjacent Yoyogi Park make up a large forested area within the densely built-up city. The spacious shrine grounds offer walking paths that are great for a relaxing stroll.
DAY 8 – Sensoji Temple
This is our last day in Tokyo and as our flight is in the later afternoon, we managed to squeeze in one more location to visit in our itinerary before checking out of the hotel and heading to the airport.
Sensoji Temple 浅草寺
Sensoji (浅草寺, Sensōji, also known as Asakusa Kannon Temple) is a Buddhist temple located in Asakusa. It is one of Tokyo's most colorful and popular temples.
The legend says that in the year 628, two brothers fished a statue of Kannon, the goddess of mercy, out of the Sumida River, and even though they put the statue back into the river, it always returned to them. Consequently, Sensoji was built nearby for the goddess of Kannon. The temple was completed in 645, making it Tokyo's oldest temple.
A shopping street of over 200 meters, called Nakamise, leads from the outer gate to the temple's second gate, the Hozomon. Alongside typical Japanese souvenirs such as yukata and folding fans, various traditional local snacks from the Asakusa area are sold along the Nakamise. The shopping street has a history of several centuries.
Hope this post will help you in planning your visit to Japan, especially when you're visiting Japan for the first time. Do feel free to leave any questions you have in the comments below and we will try our best to answer them.
Follow us on our Facebook page and Instagram for more travel tips and updates!