One of the best spots that provide a superb view of Lake Kawaguchi and the foot of Mount Fuji is the observation deck near the peak of Mount Tenjo, accessible by the Mt Kachi Kachi Ropeway. The ropeway only requires 3 minutes to reach the summit, and from the observation area at an elevation of 1,075 meters, you can get a 360-degree panoramic view of Mount Fuji and Lake Kawaguchi.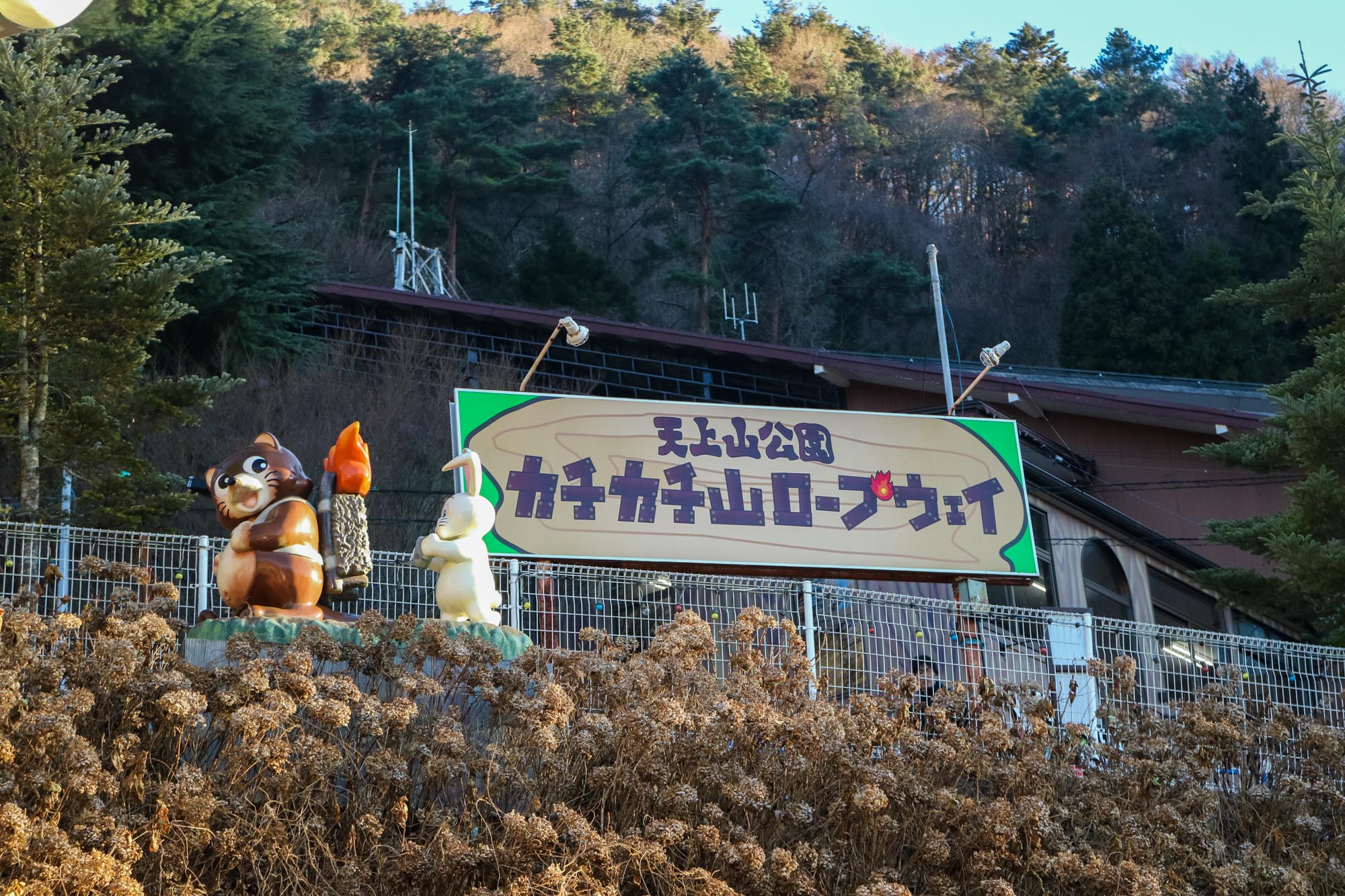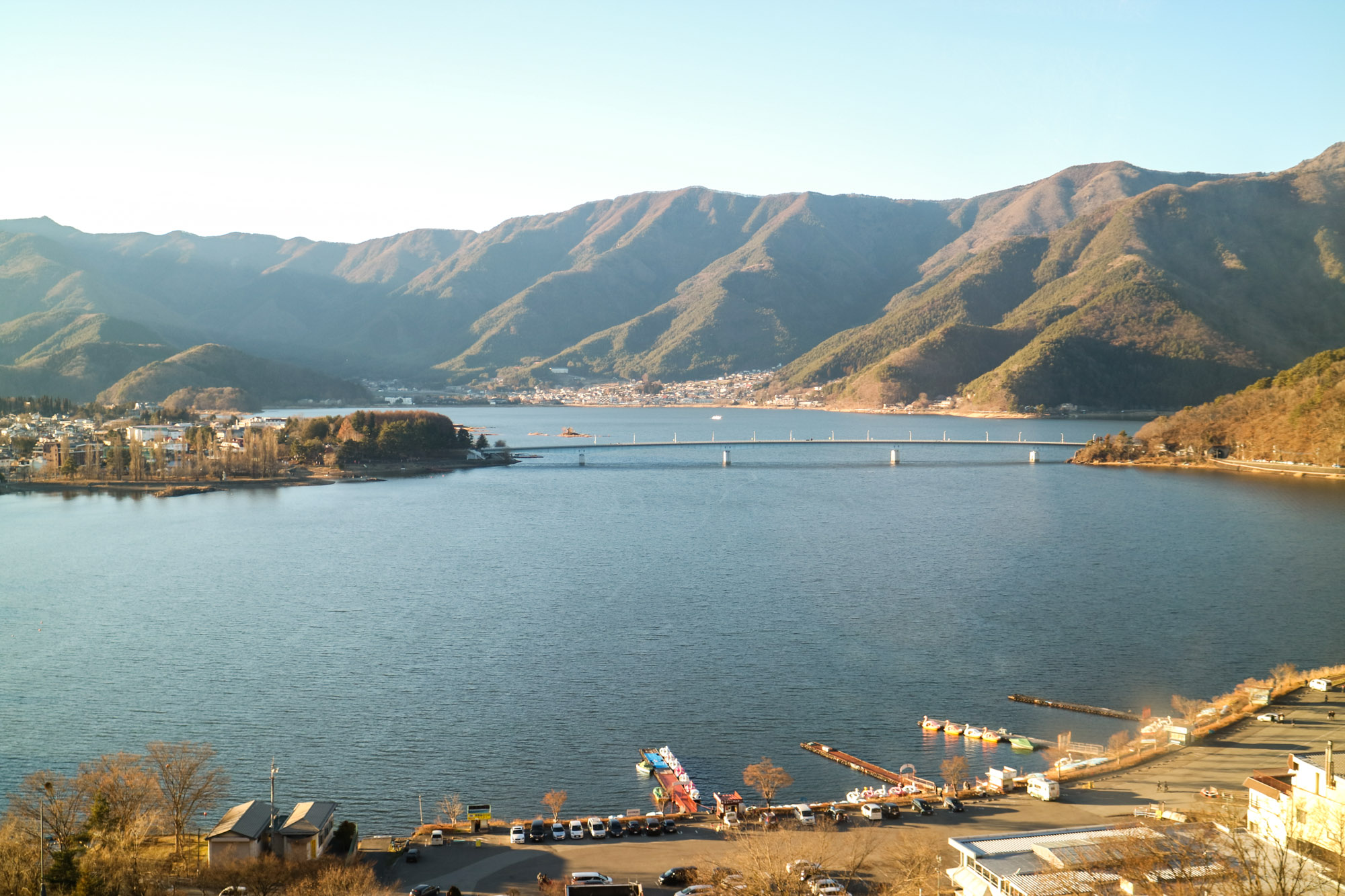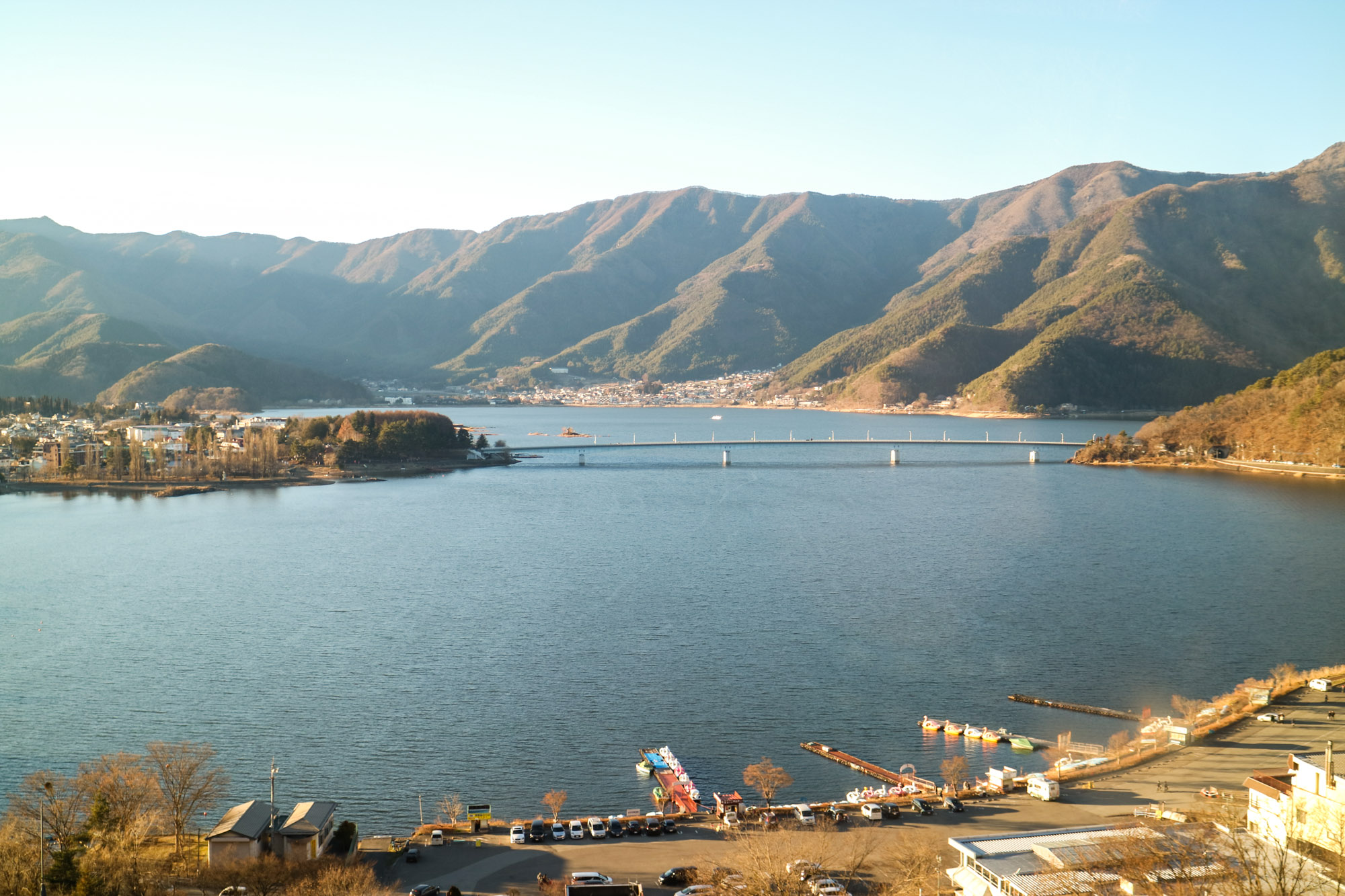 The name Mt. Kachi-Kachi came from a Japanese folktale which is a story about a rabbit and a Tanuki (Japanese Raccoon). You can try to google for the story as there are a few versions out that. Some can be quite horrifying!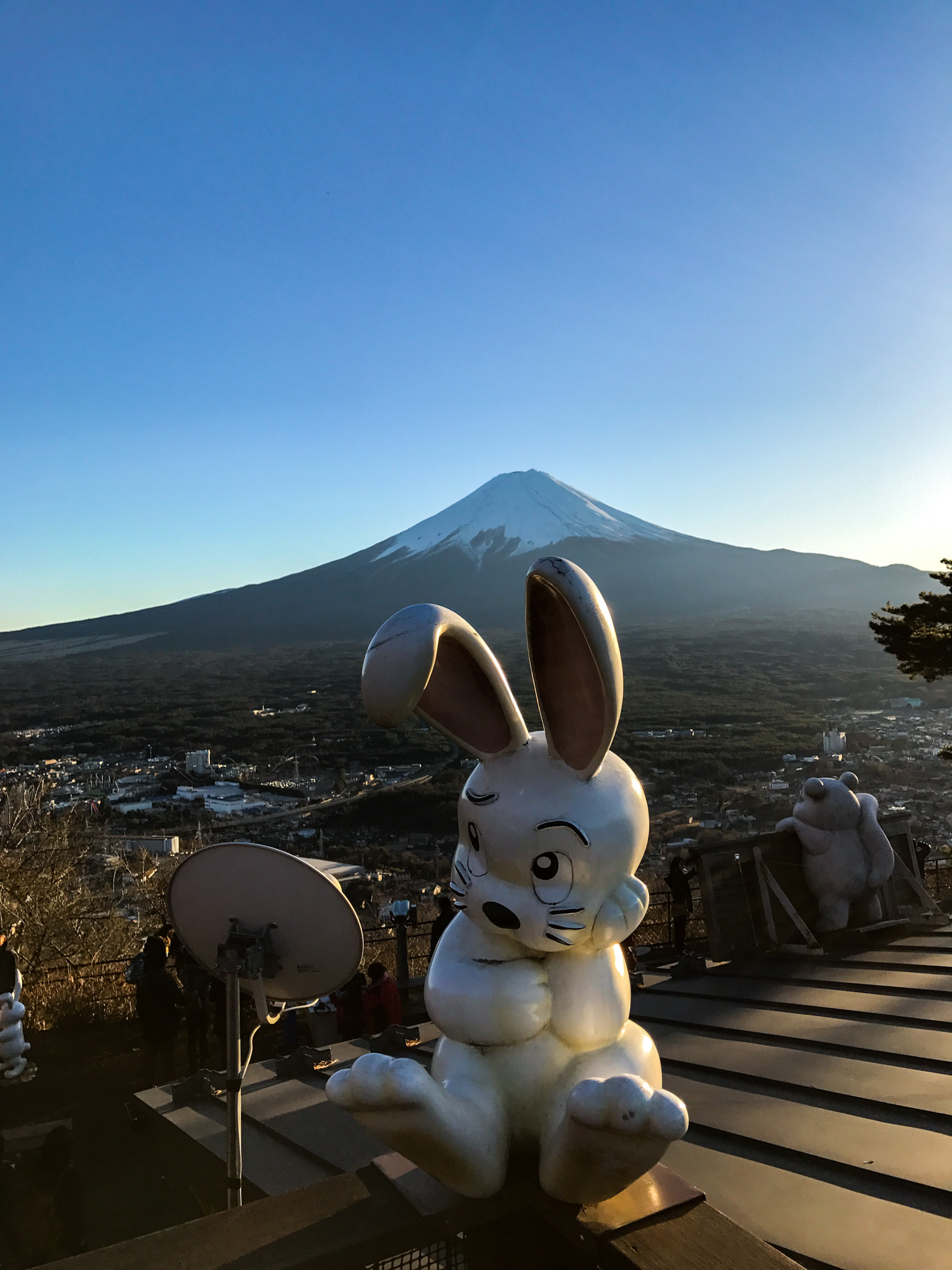 At the observatory, there is a Bell of Tenjo, placed facing Mount Fuji and makes it a great place for photo opportunities. You can ring the bell for fulfilling love or to get good healths too. There is also a saying that rubbing the head of the 'Dreaming Rabbit' at the Usagi (Rabbit) Shrine can give you clever wisdom and the legs of 'Fuji Rabbit' to strong legs.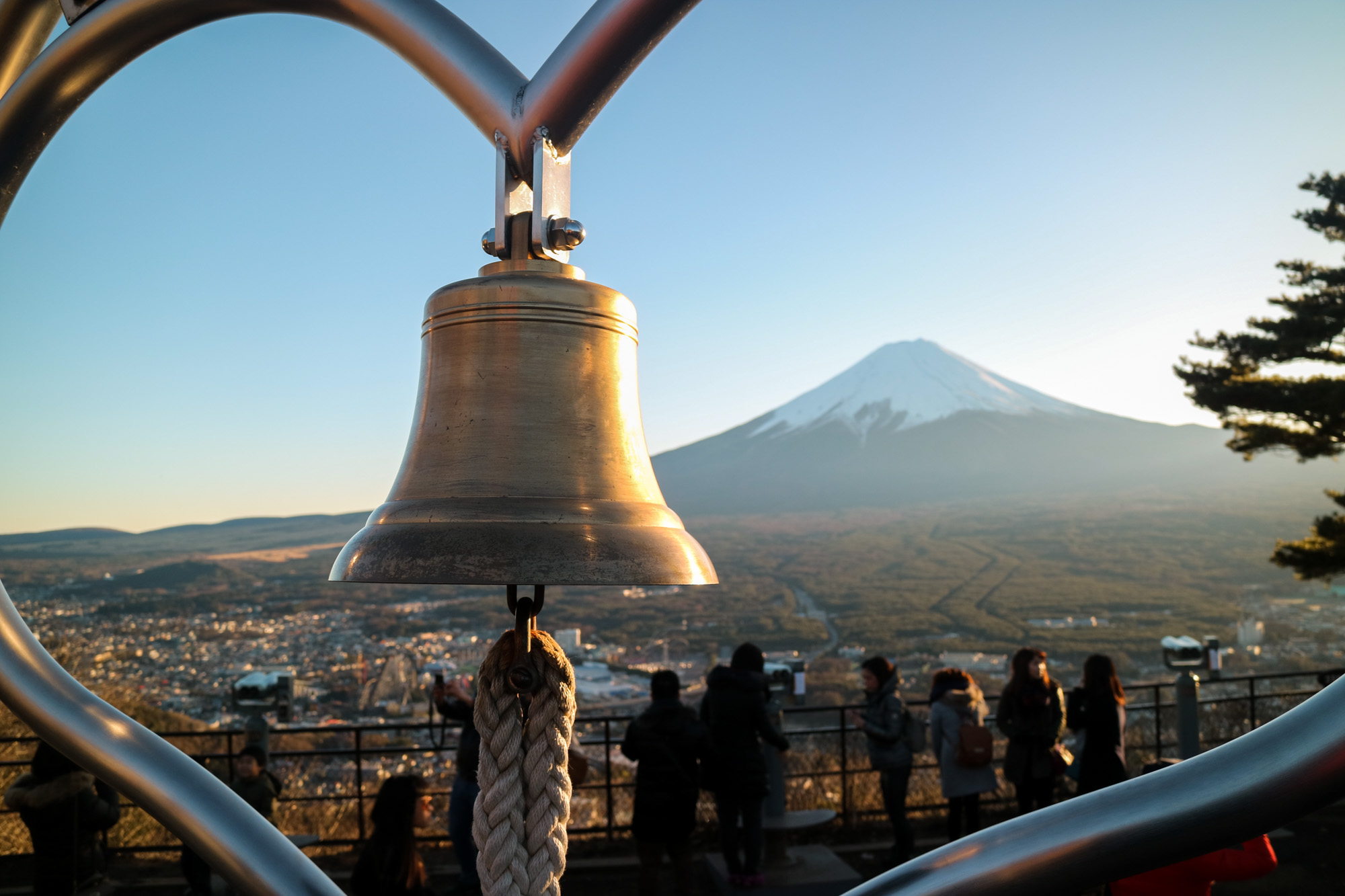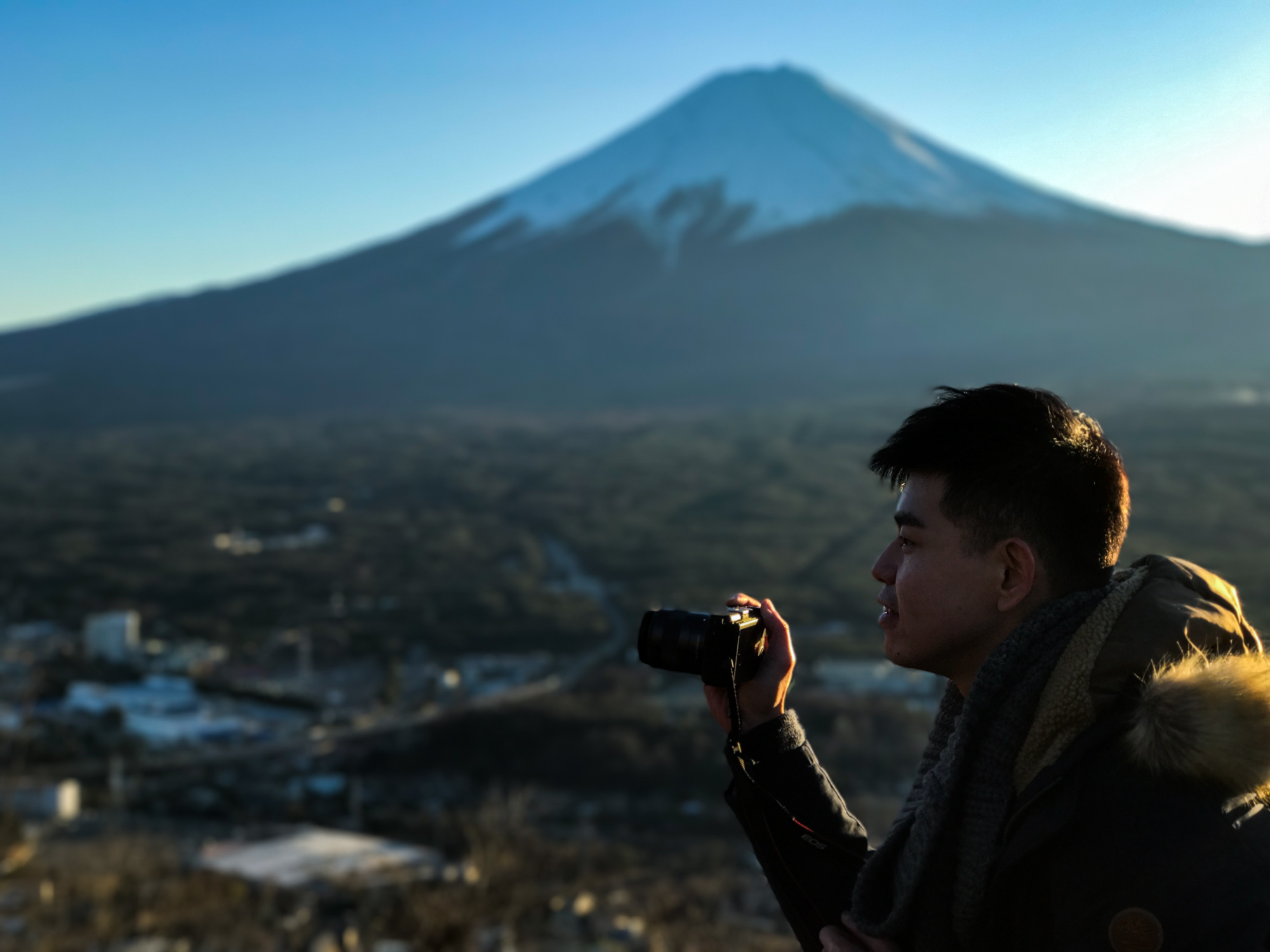 Feeling hungry? grab some 'Tanuki Dango' (sweet, ball-shaped, charcoal-fired rice dumpling), Sweet and Salty Potatoes and original Peach Tea, sold at the Tea House. Souvenirs are also available there too.
Other than taking the ropeway, there is also hiking trails from the observation deck down the forested mountain and a trail that leads 300 meters uphill to a small shrine at the summit of Mount Tenjo.
Tenjō-Yama Park Mt. Kachi Kachi Ropeway
Japan, 〒401-0303 Yamanashi Prefecture,
Minamitsuru District,
Fujikawaguchiko, Azagawa, 1163−1,
天上山公園カチカチ山ロープウェイ河口湖畔駅
http://www.kachikachiyama-ropeway.com/en/