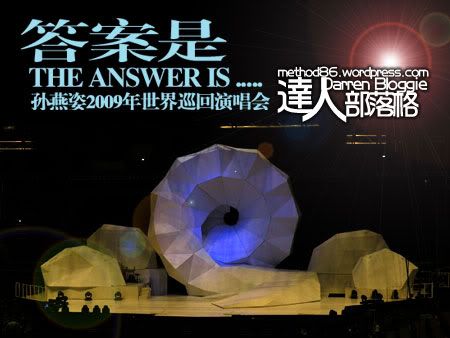 Stefanie Sun "The Answer Is ……" Singapore Concert
孙燕姿"答案是。。。。。。"新加坡演唱会
* Take Note!
All Pictures shown on this post are taken, edited and copyrighted by Darren & Rachel. If you have intention of posting them on forums or personal collection, please do the necessary crediting by linking them back to this blog. Greatly appreciate it. Thanks!

Video Credited to http://aaronkzy.wordpress.com, omy.sg
Thanks to unusual production and yes 93.3 for having this opportunity for me to win tickets to this fabulous concert that i've ever seen!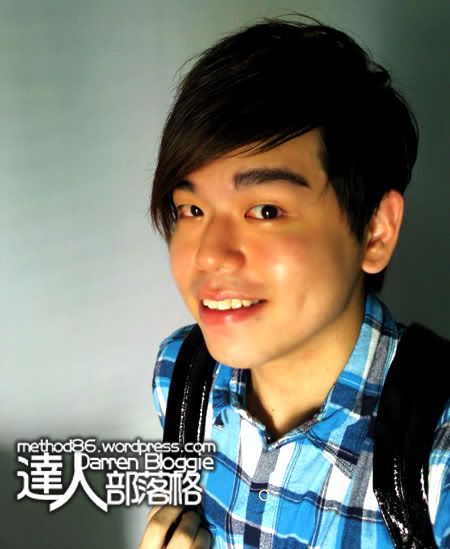 Met up with rachel and jac in the afternoon for lunch at liang court. We tried out the ramen over there and i simply loved it! we ordered the spicy chicken ramen, wow~~~ very spicy indeed but it's really nice 😀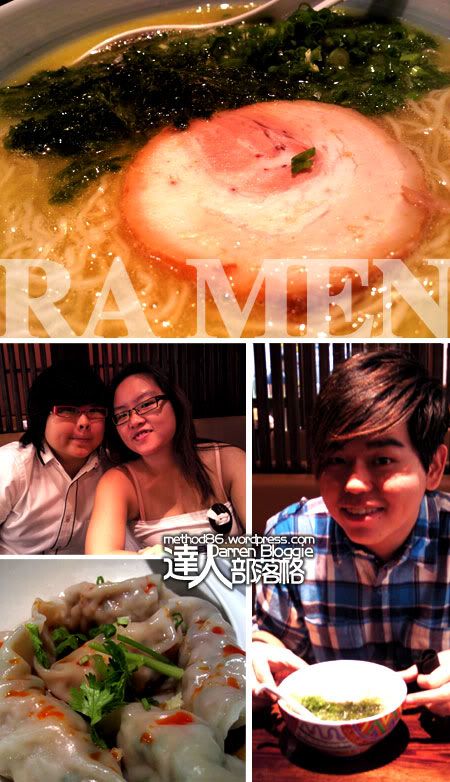 After ramen, we bought ice cream from haato! Cookies and cream with green tea flavour for me 😀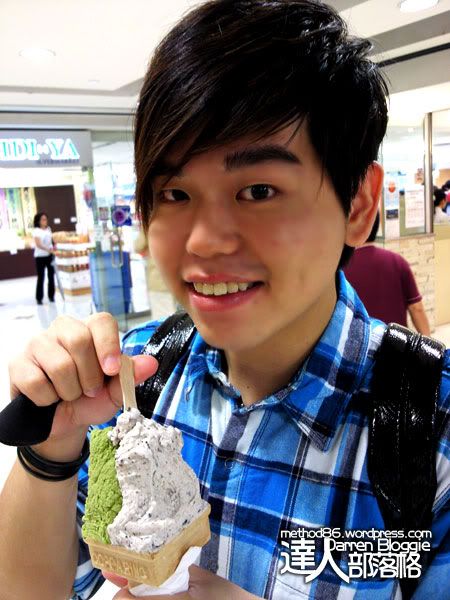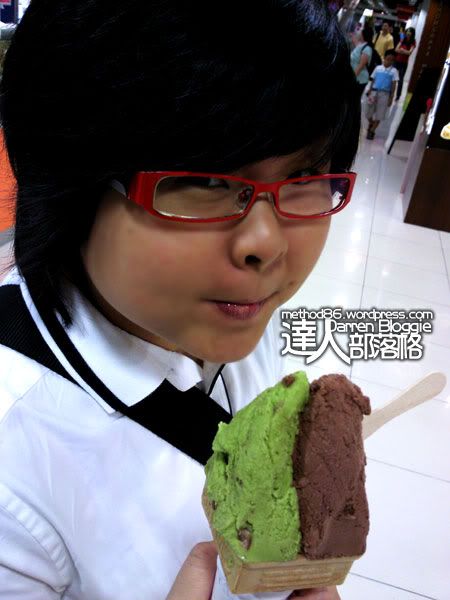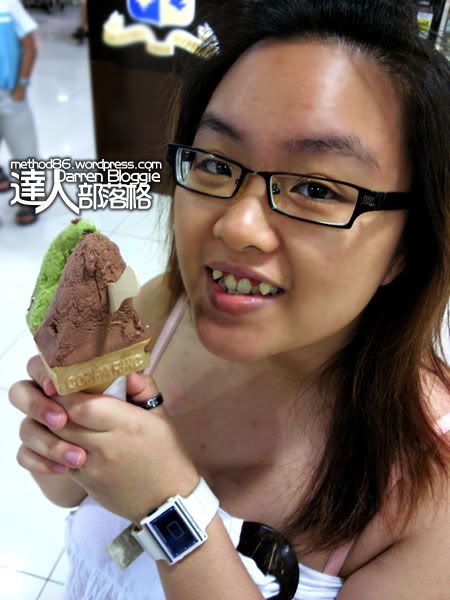 Look at the price of these imported grapes from japan…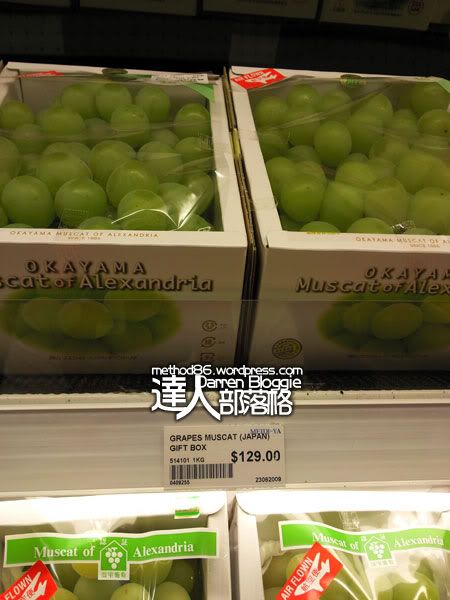 We then proceed over to marina square to help my mum to get a bag that she wanted to buy before we settled down at subway for dinner… After meeting jasmine, we took bus 16 to the indoor stadium whereby the bus is extremely packed and humid…
We reached there rather early or i would say on time since it stated that the show is starting at 8pm, although i'm aware that it wouldn't start punctually, but i wouldn't wan to miss the opening and regret it for being late 🙂
So the necessary procedure of temperature taking and bag checking.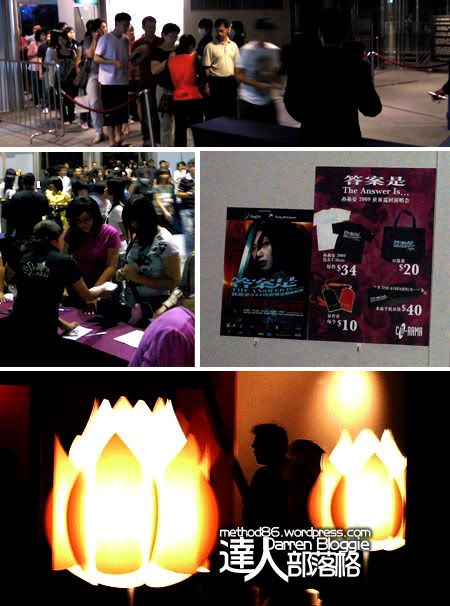 We also signed up for the VIP star pass whereby it provides quite alot of benefits and a free drink was given when u signed up for it, so why not? since it's free anyway… hahaha 😀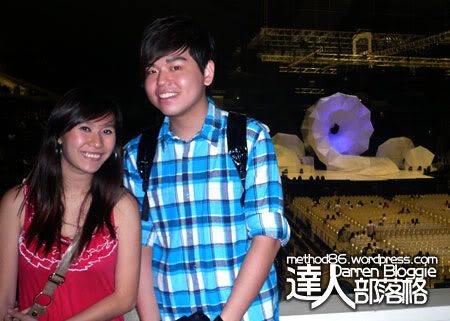 Me and jasmine with the diamond cut stage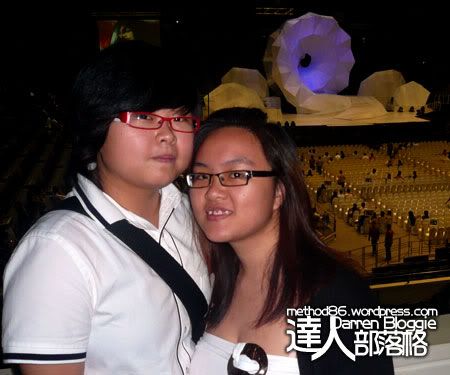 Rachel and jac with the stage.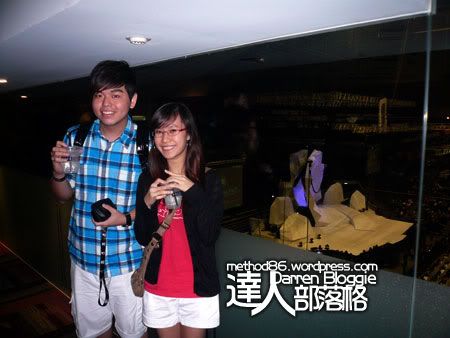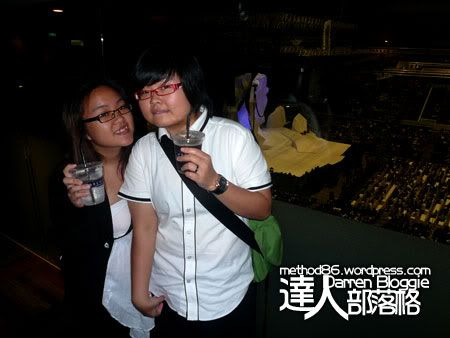 At the star lounge with our complimentary drinks 🙂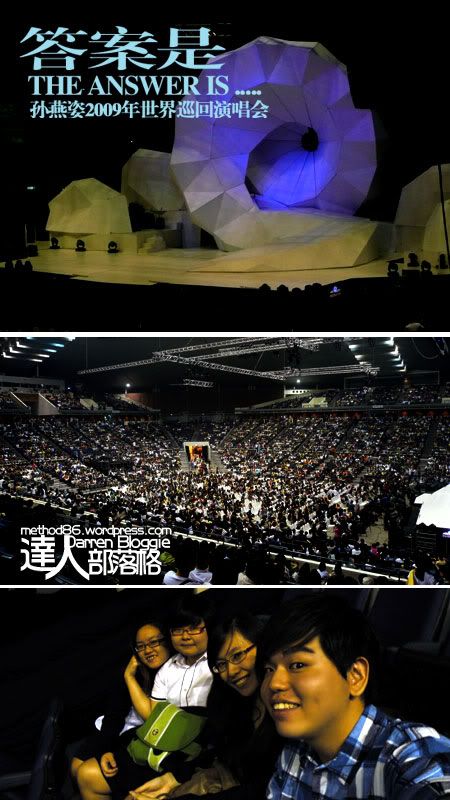 Getting ready for the show!
So here we go… at 8.30pm, the audience and fans are all seated, screaming, swaying their light sticks, rady for the show to begin…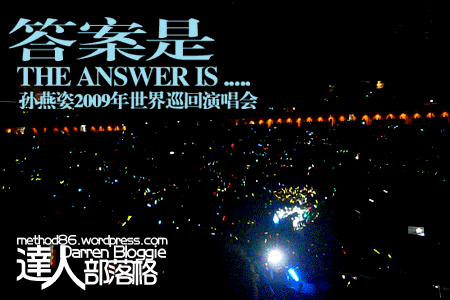 and let's welcome Stefanie Sun, 孙燕姿! i'm extremely impressed with the graphics animation, the sound arrangement for the opening! The stage simply came alive!
Opening song of 梦游, 神奇, 梦不落 and 我的爱
[youtube http://www.youtube.com/watch?v=jr4DC-X_i0M]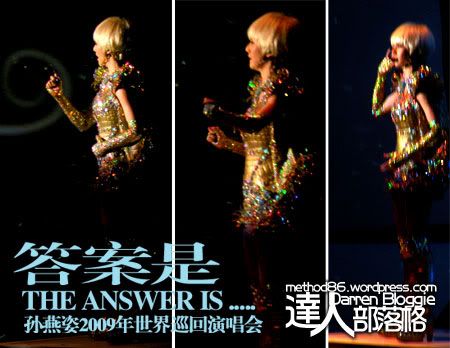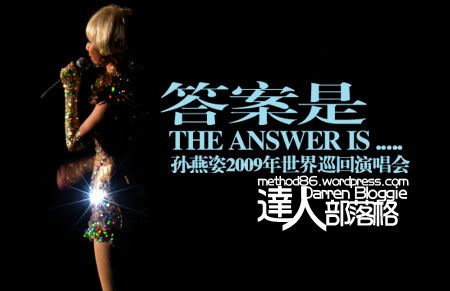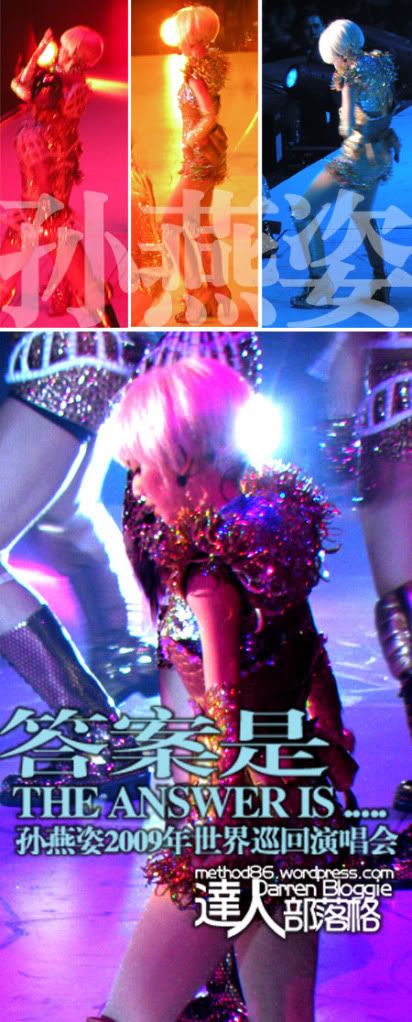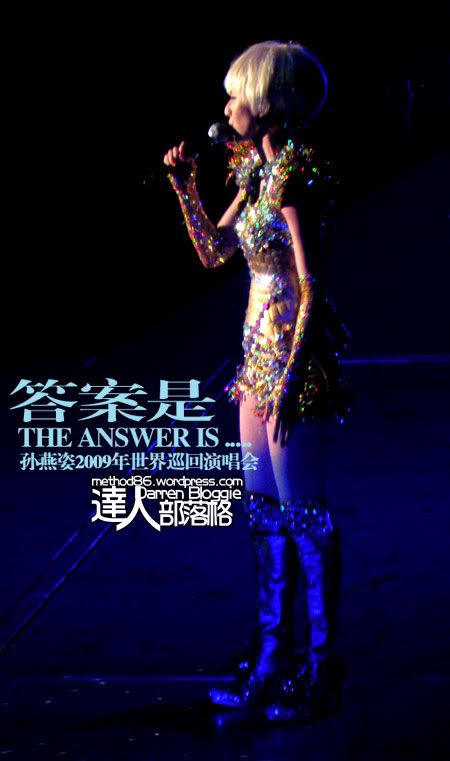 She reappeared on stage again in her bubbly dress, singing 作战,懒得去管, 咕叽咕叽,同类,and so it goes,逃亡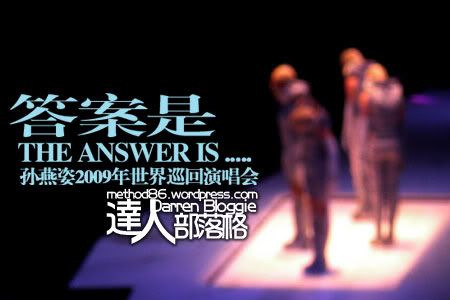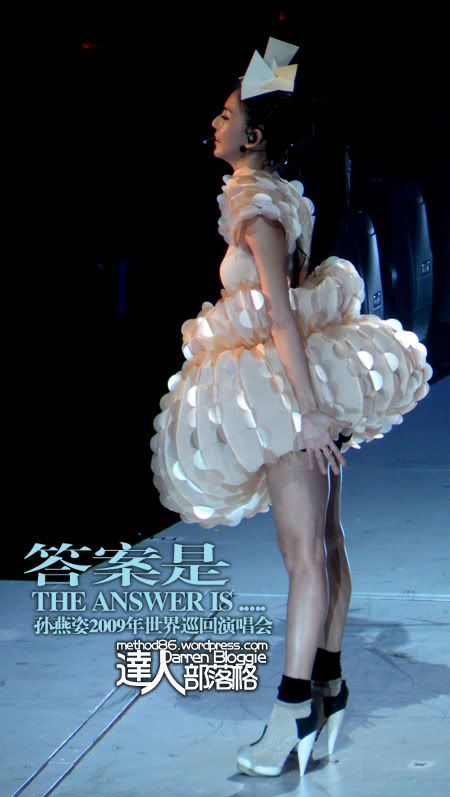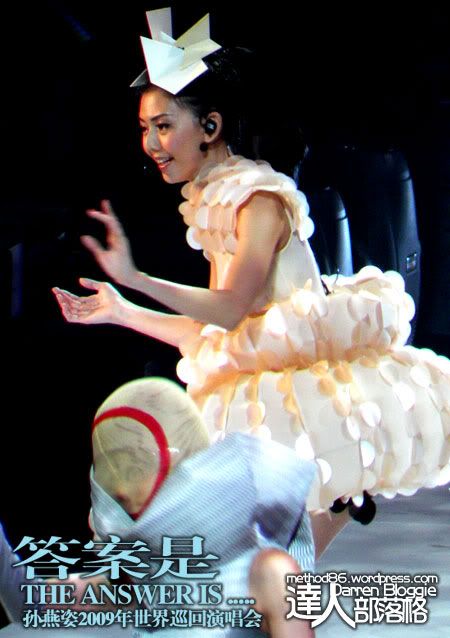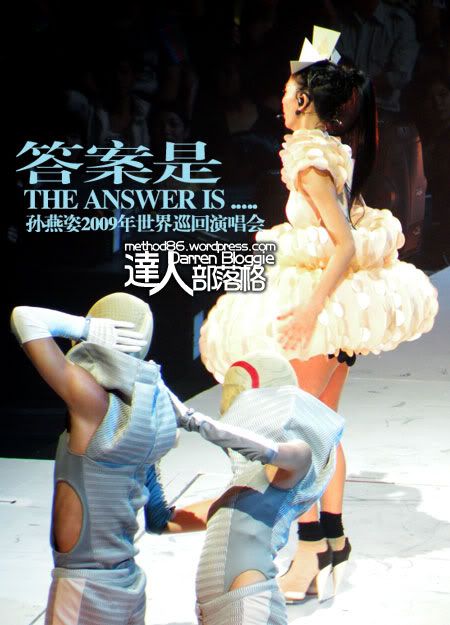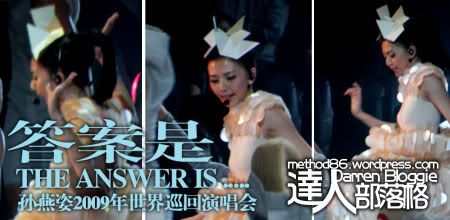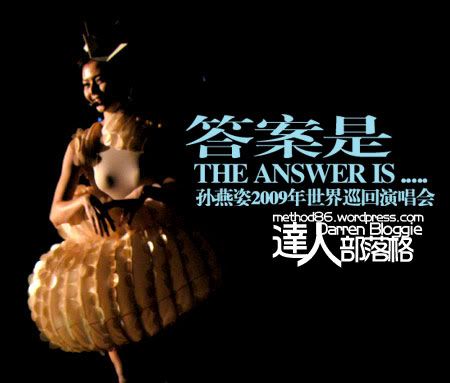 [youtube http://www.youtube.com/watch?v=Y7rFI9OqSeg]
The next outfit, that i find it abit similar to sammi cheng, she sang songs like 累赘,完美的一天,说不出的快活(haha ja ja jam bo~ ja ja jam bo~~ ja jam bo~~~),第一天(extremely HIGH SONG!) ,眼神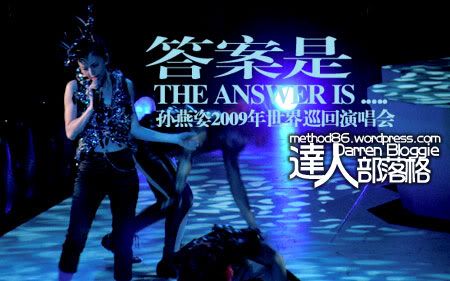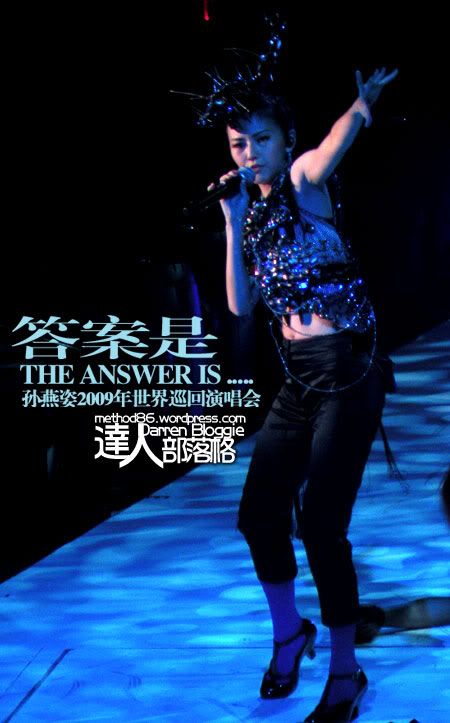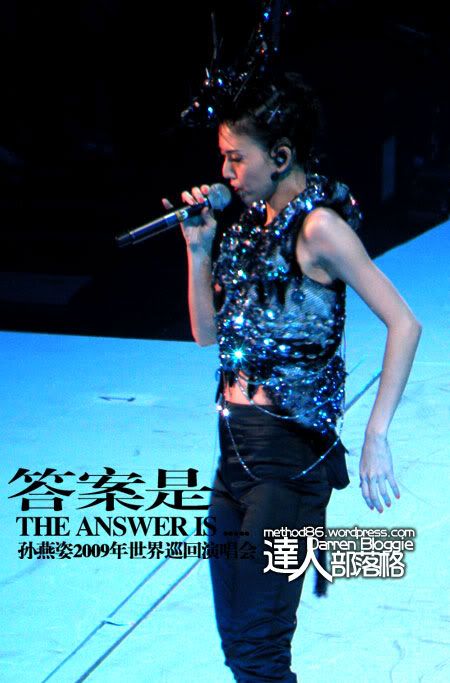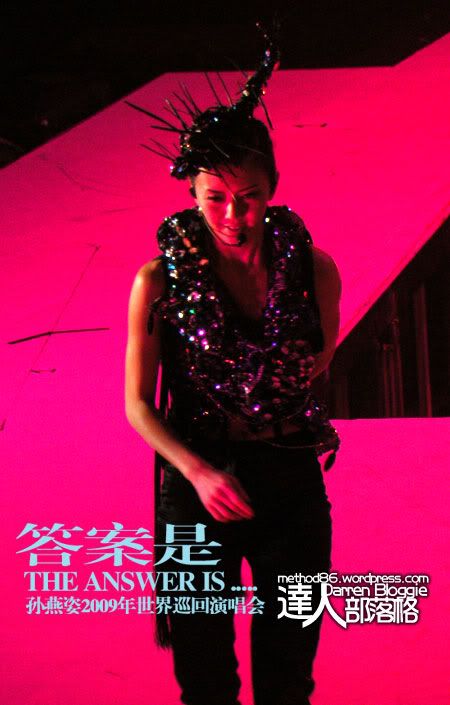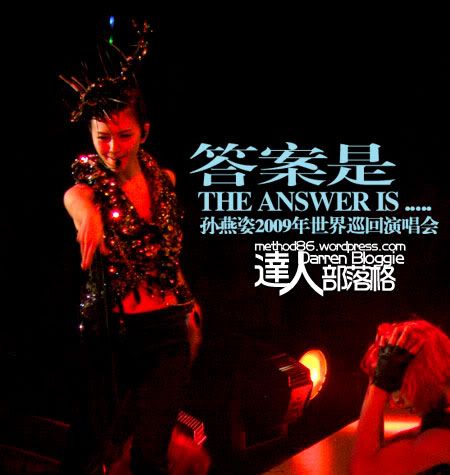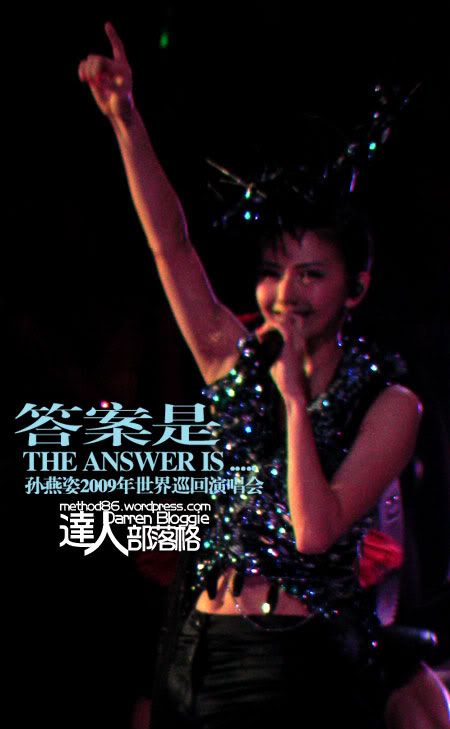 [youtube http://www.youtube.com/watch?v=R7Z8nnO9mwc]
The segment of the concert impressed me too! She re-enter the stage by playing piano on the giant platform that FLOATS in the air, moving slowly from the back of the stage to the front! WOW damm COOL la!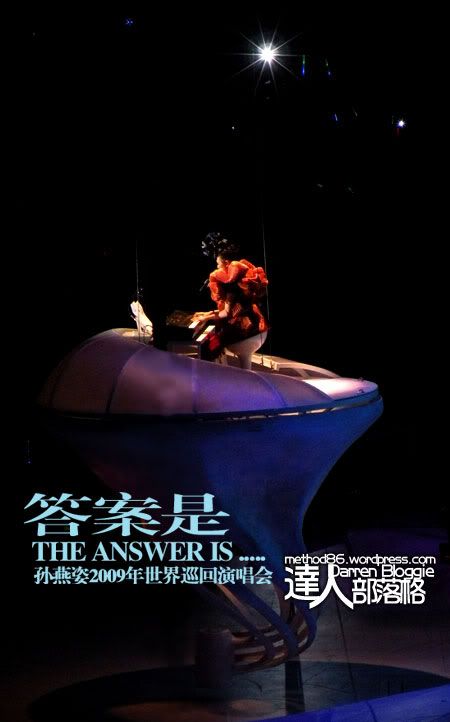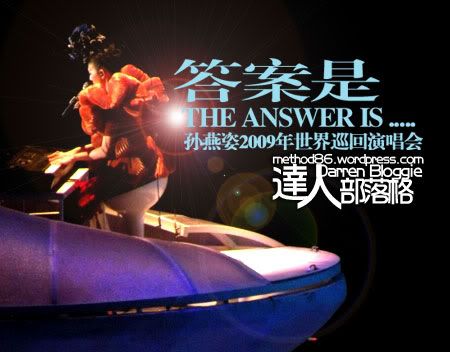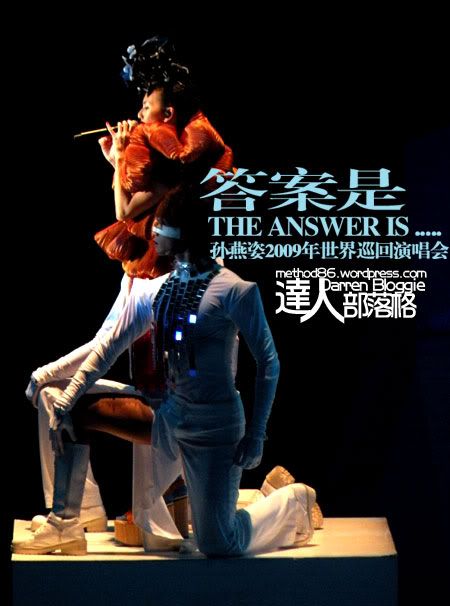 爱从零开始,我不爱,我怀念的,愚人的国度(her new song),遇见
Now, the stage transformed again… really dunno how to express them in words over here.. but it's really cool…! Now, at the center of the stage, you can see Stefanie standing in the middle singing 风筝. But from our view, there's no one on the stage! so it's actually a hologram of her singing… and suddenly she re-appear from the side of the stage! cool la~~~~
[youtube http://www.youtube.com/watch?v=qfiKamFq9IM]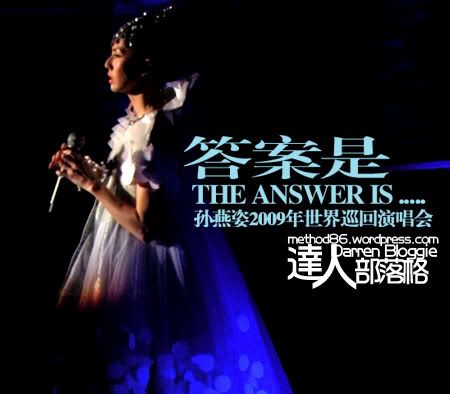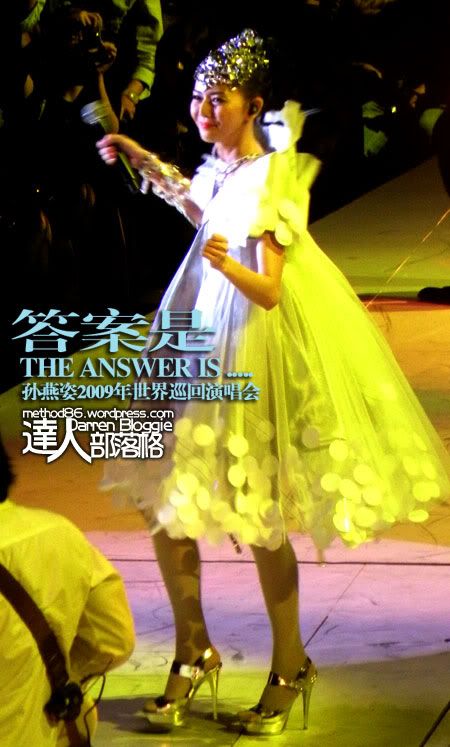 我不难过,超快感
[youtube http://www.youtube.com/watch?v=W95ecwQwyUM]
Next she changed her outfit on stage and sang 奔,stefanie and 天黑黑. While singing 天黑黑,the stage transformed AGAIN! the slope extended out and reaches out to the audience in front! it's DAMM COOL and AWESOME la!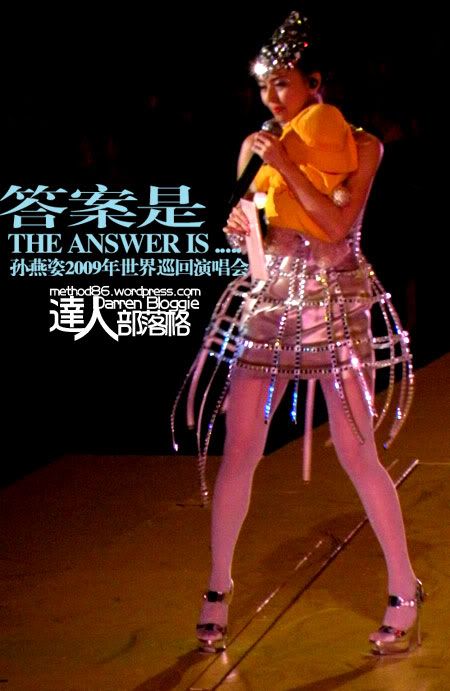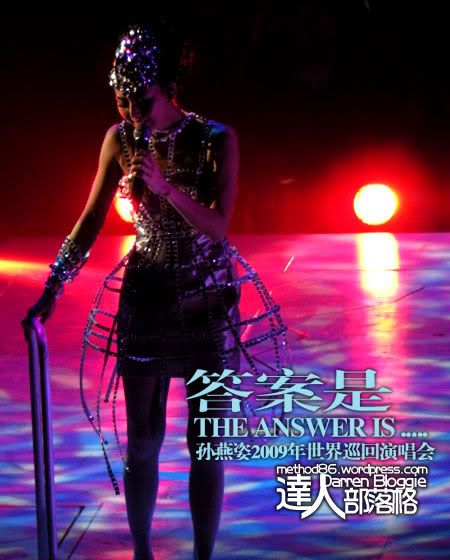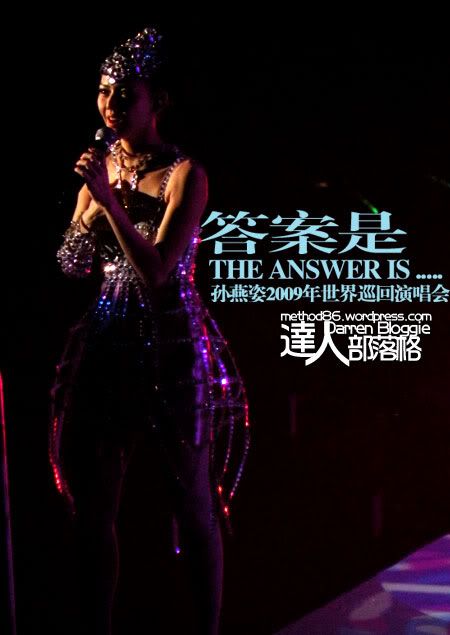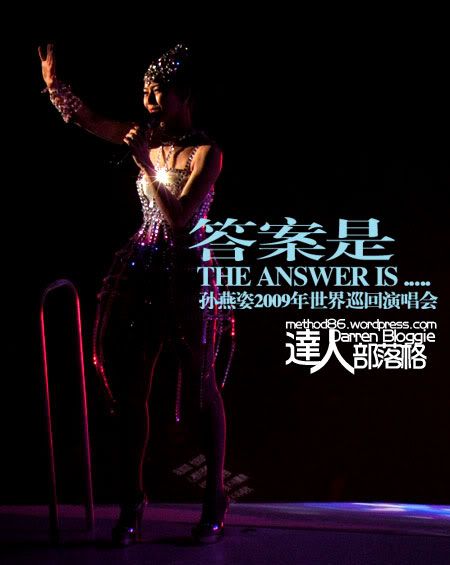 [youtube http://www.youtube.com/watch?v=DZX5nOs_H5M]
ENCORE for twice and she sang 绿光 and 逆光 for the first encore and sang the moment for the second encore!
[youtube http://www.youtube.com/watch?v=McEH0_EIkbI]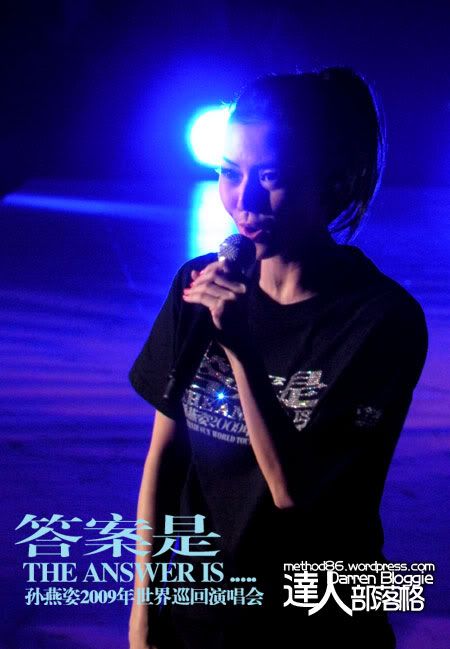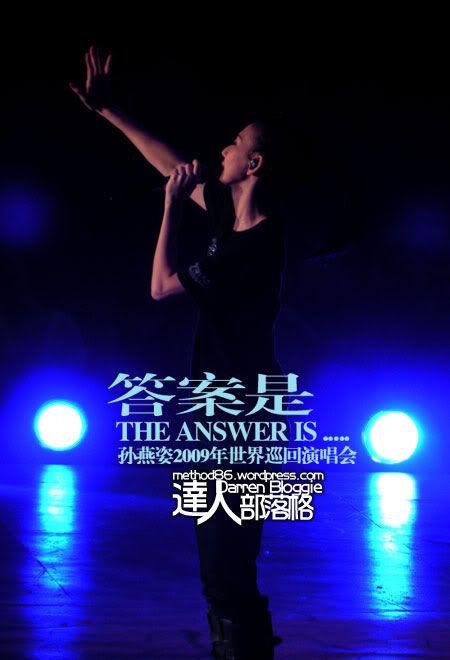 [youtube http://www.youtube.com/watch?v=funGucfymWY]
Overall, i'm giving this concert a full marks as it's really cool and awesome! i've never seen such a wonderful concert that surprises you throughout the whole show, be it the stage transformation, the outfit, the song arrangement, the graphics animation.. wow! marvelous la!
from the below photo slideshow, u can basically see some of the effects on stage 🙂
Credits to perfectpig2000
[youtube http://www.youtube.com/watch?v=FszbDJqfHog]
After the concert, saw connie at the entrance and we did a quick updates of ourselves before me and my friends took a cab to serangoon to meet up with yeying and one the way, we dropped ah mei at amk before we went for supper at balestier bak kut teh! hahaha, and we ended the day with tou hua 😀