Christmas flavors are in full swing with the return of our favorite festive drinks. Starbucks members will get to enjoy the first sip of cheers on 24 and 25 October when they pay with their Starbucks Card.
Toffee Nut Latte, rich, buttery notes of sweet toffee is combined with the warmth of toasted nuts and blended with smooth expresso and velvety steamed milk, topped with fluffy whipped cream and toffee nut sprinkles for that meery feelings this festive season.
Another returning favorite that's packed with warm holiday notes is the Gingerbread Latte. Sweet and delicately spicy gingerbread flavors mingle with our classic espresso and steamed milk. The drink is finished with a spice-infused whipped cream and a brown sugar drizzle for the perfect holiday touch.
Lastly, the chocolatey Peppermint Mocha. Evoke warm memories of your childhood with this holiday classic. Bright peppermint notes dance with rich mocha sauce and is topped with whipped cream, a dash of mocha drizzle and crunchy red and white candy bits.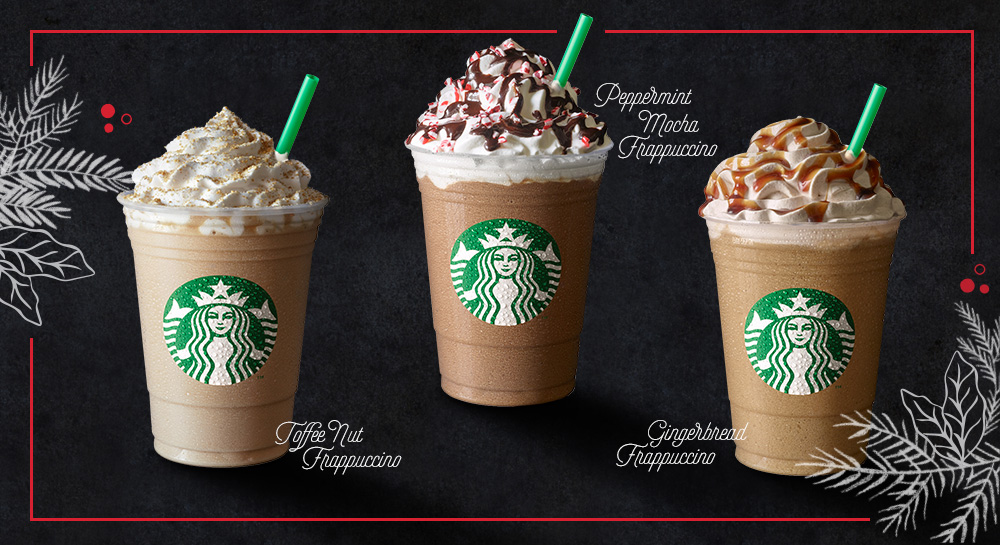 Member's Exclusive Preview of the Christmas Drinks is only available on 24 and 25 October 2016, 2359hrs on Toffee Nut Latte, Gingerbread Latte and Peppermint Mocha only. Valid at all Starbucks Singapore stores.
For more infomration about Starbucks Christmas Collection, visit http://www.starbucks.com.sg/